Chronograph Black Leather Watch
A classic appearance on your wrist does not require a white dial watch. An attractive blue face and a timelessly polished appearance are the distinguishing features of the Chronograph Black Leather Watch.
Product description:
Brand: MEGIR
Movement: Quartz Movement
Gender: Men
Display: Analog
Band Material: ;Leather
Watch band length Approx: 22cm
Watch band Width Approx: 2.4cm
Watch case diameter Approx: 4.4cm
Watch case Thickness Approx: 1.4cm
Watch Weight Approx: 93g
Package Included:
1 x MEGIR Watches
1 x User manual with warranty card
The default is watches sending without gift box. If you need Megir original gift box, please write a remark in the order.
Note: We surpport dropshipping and wholesale.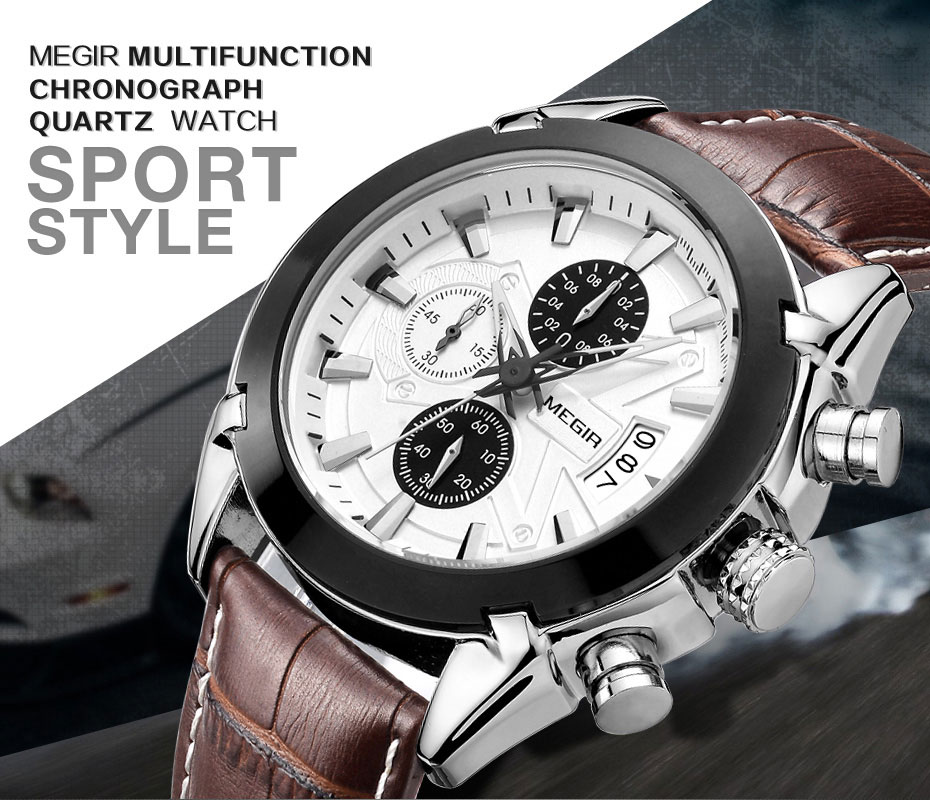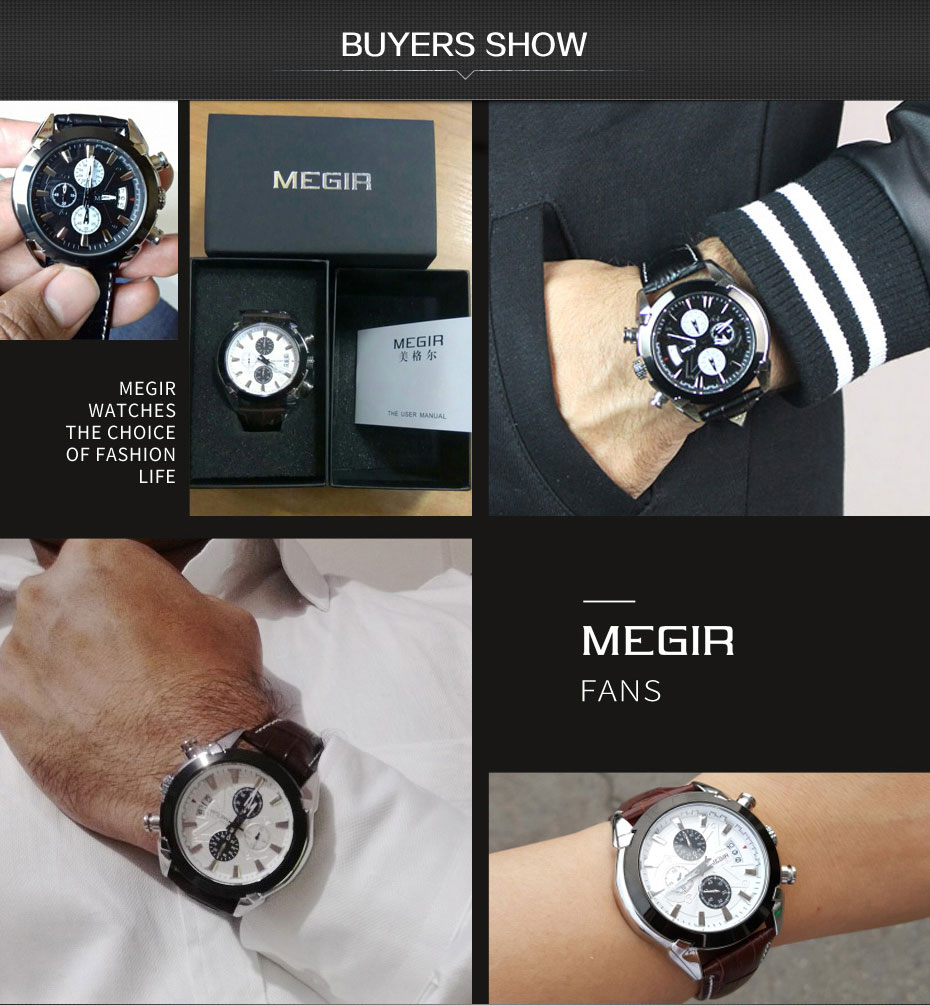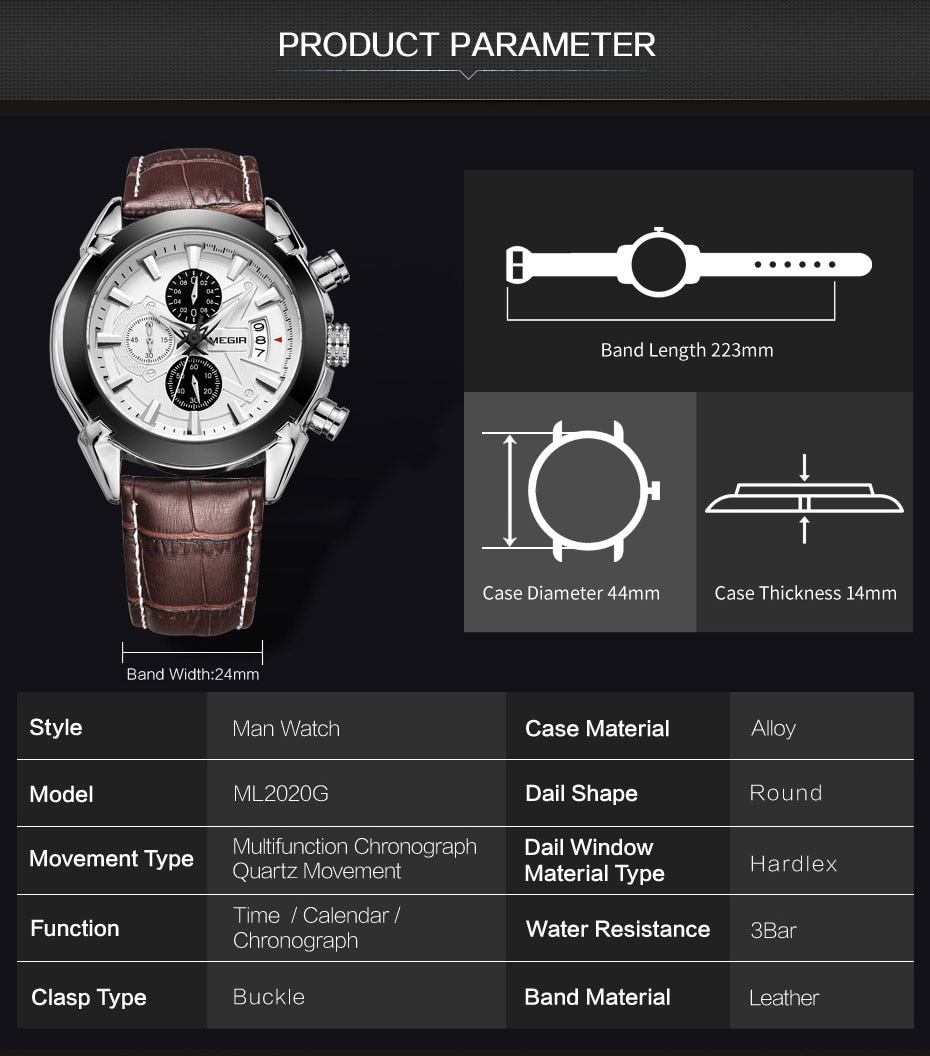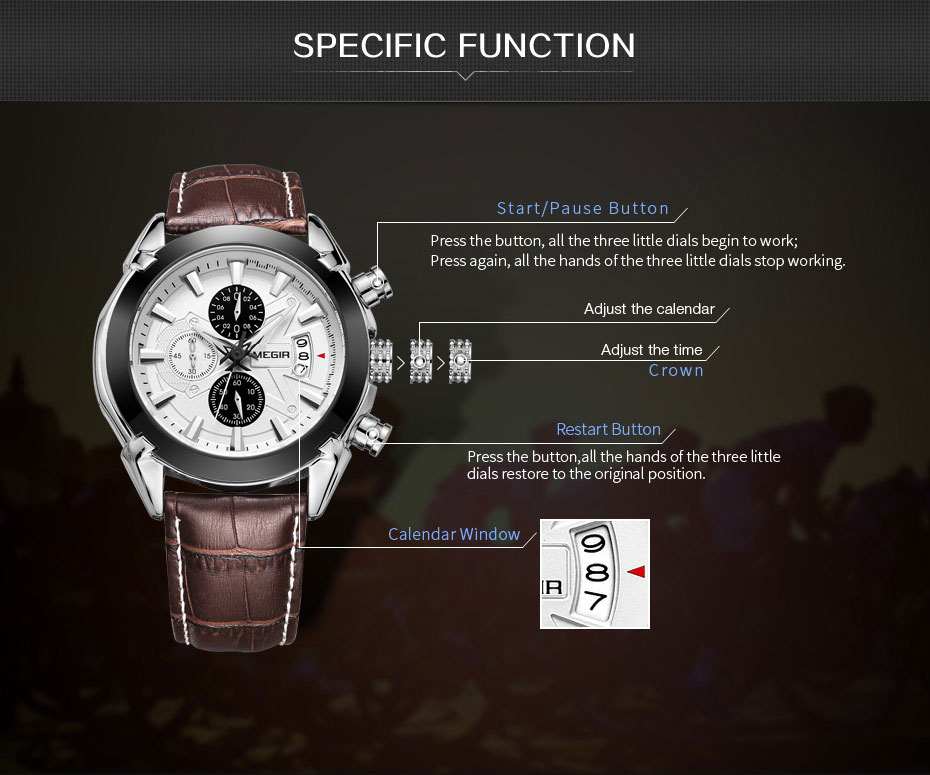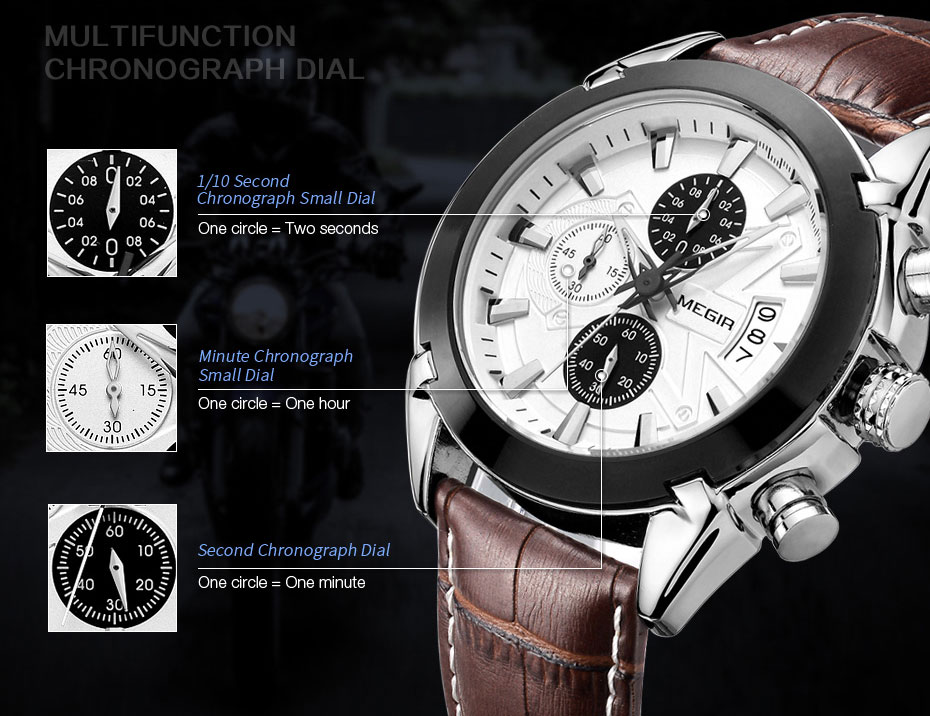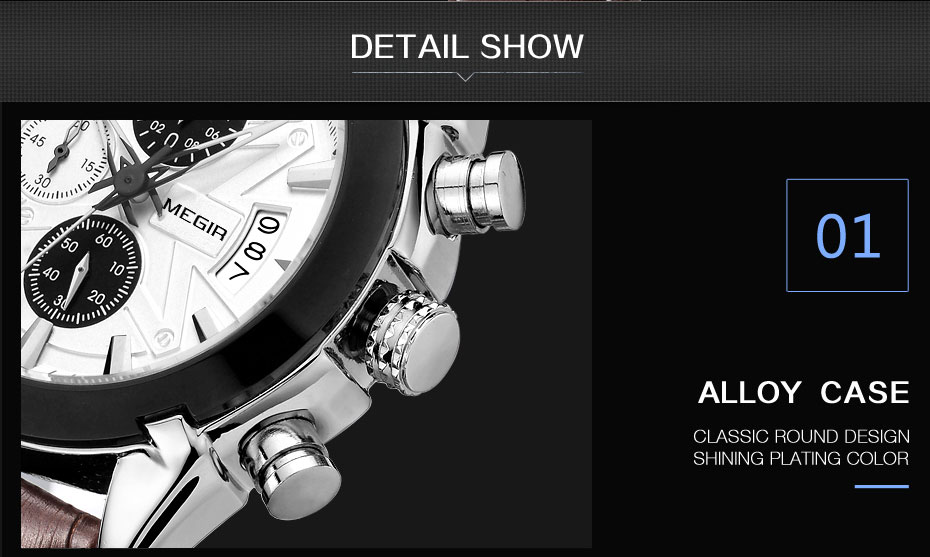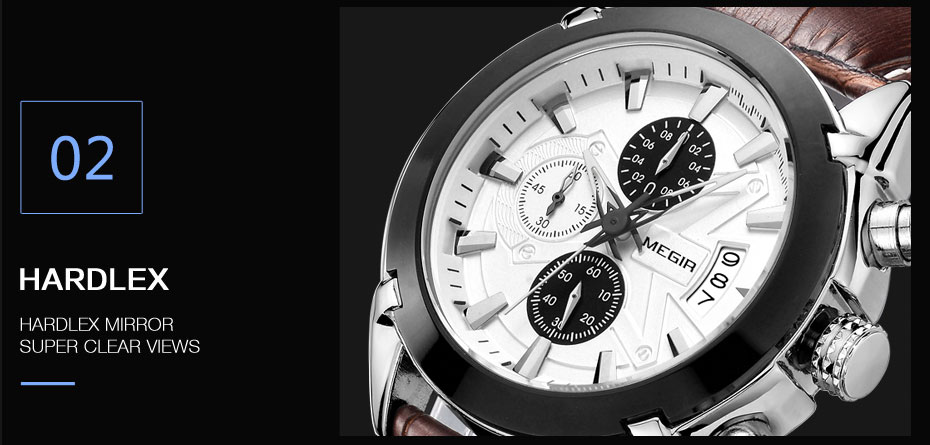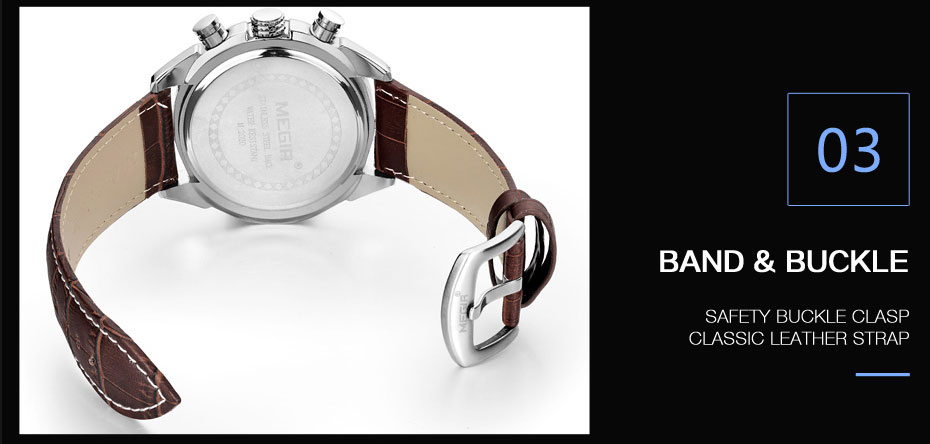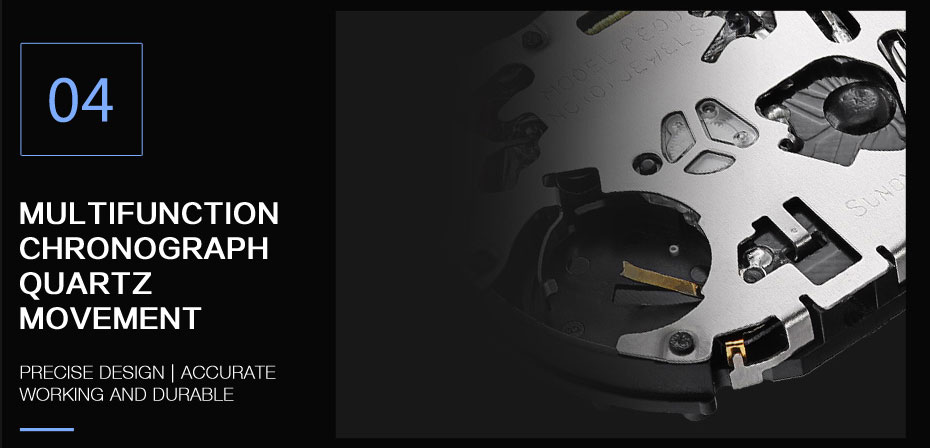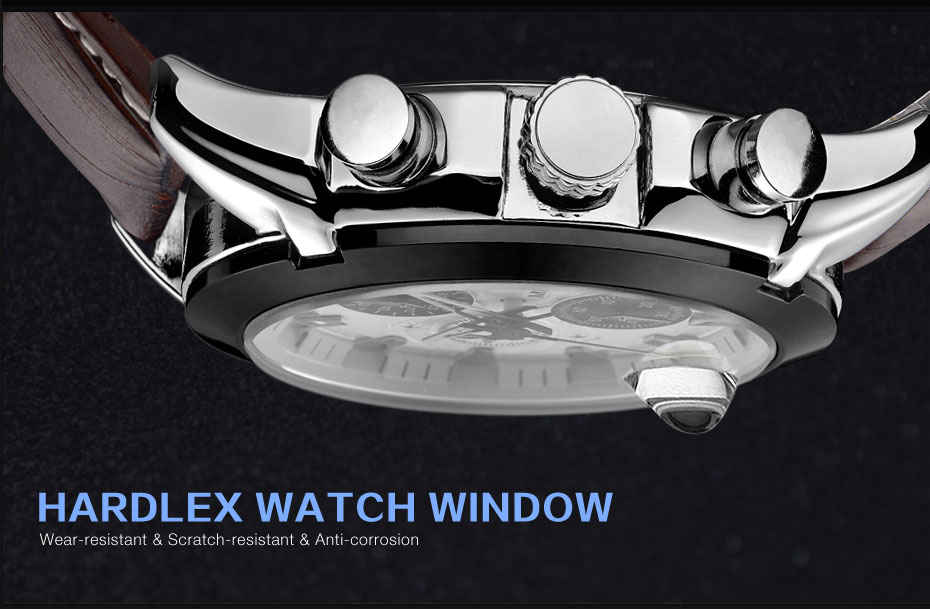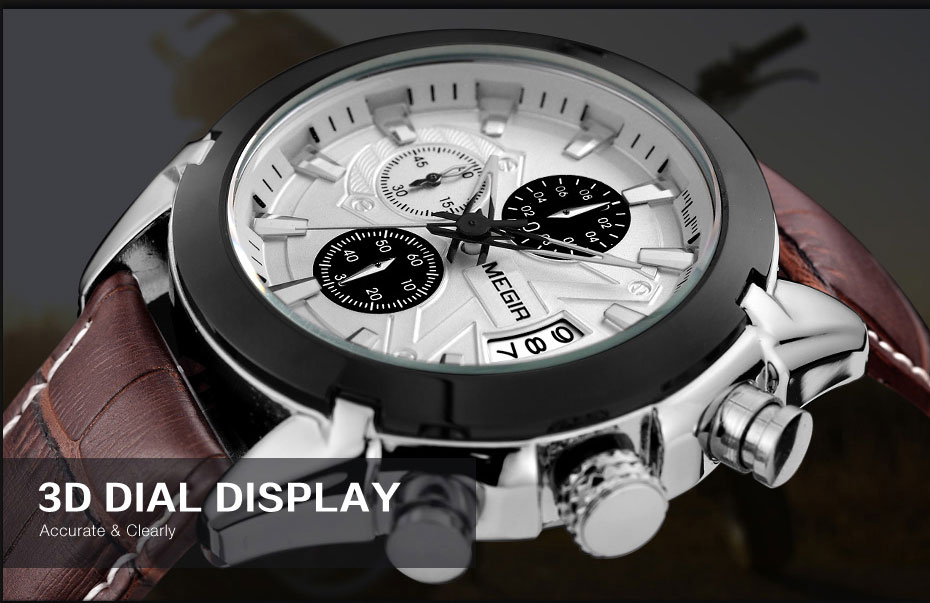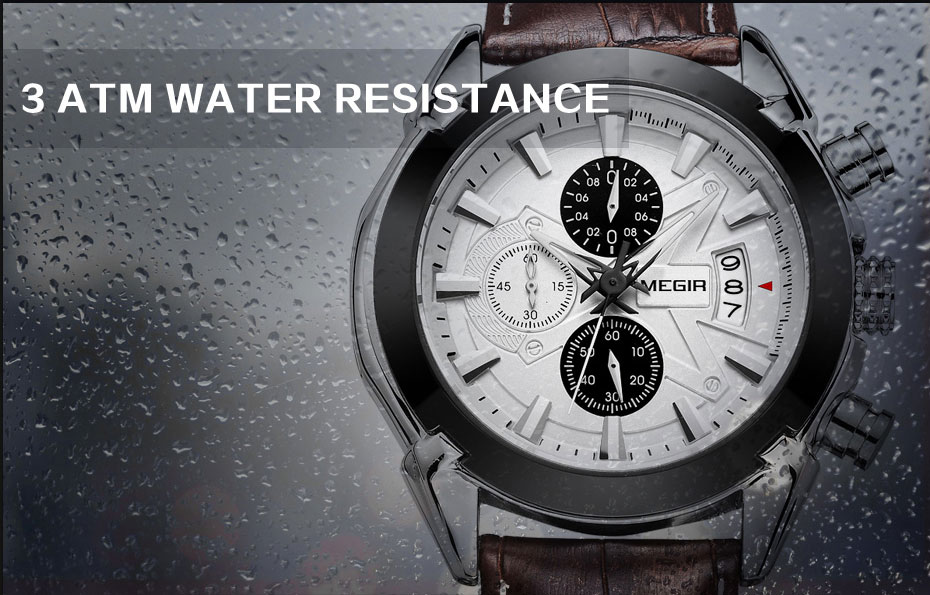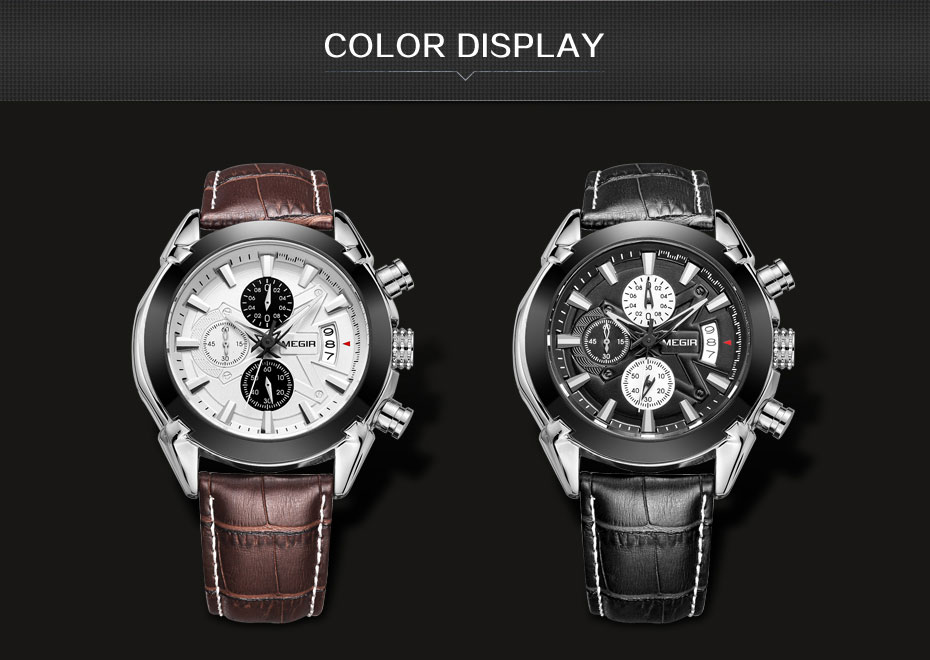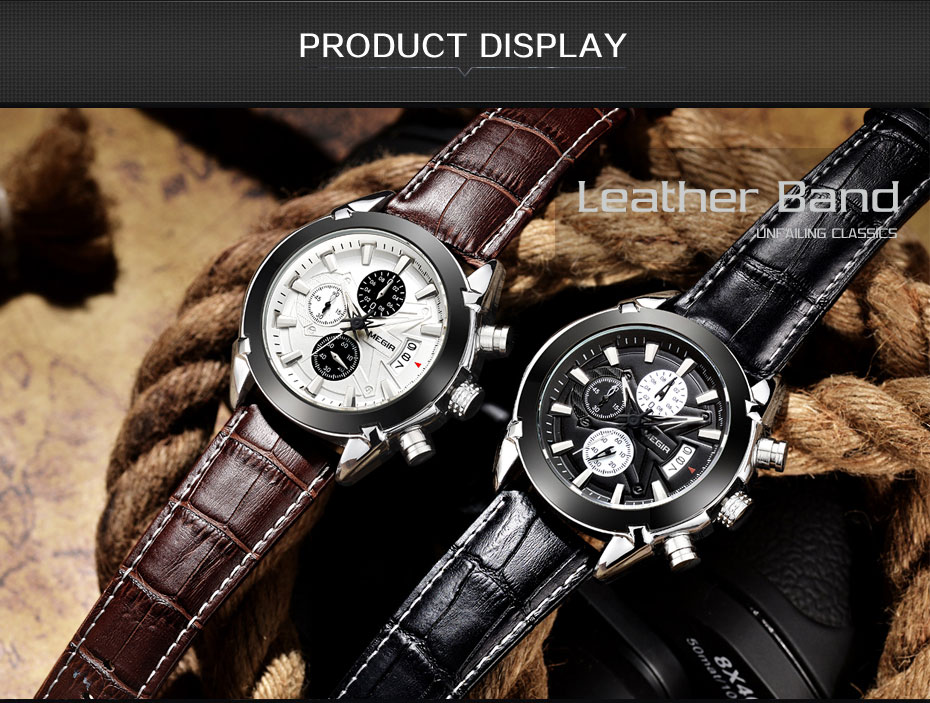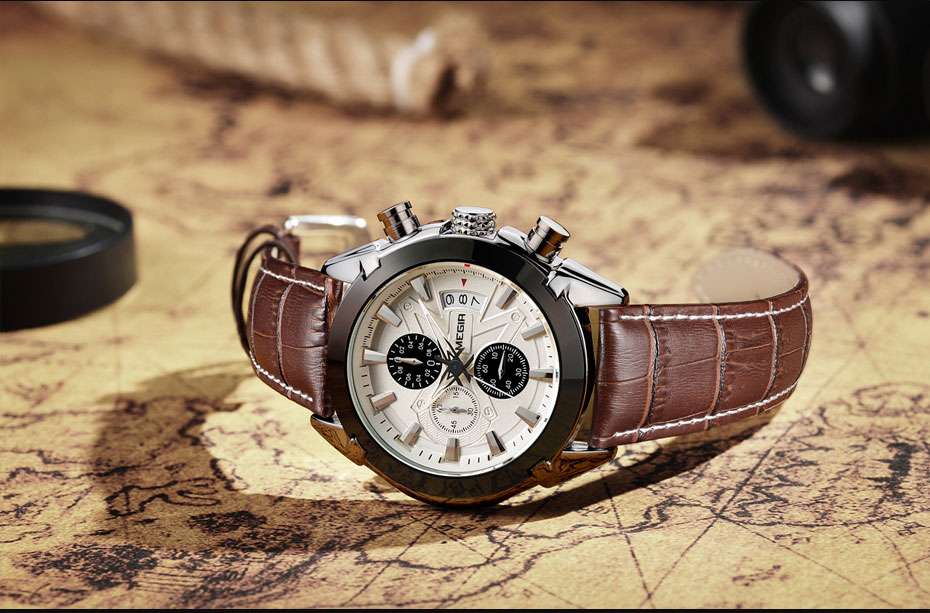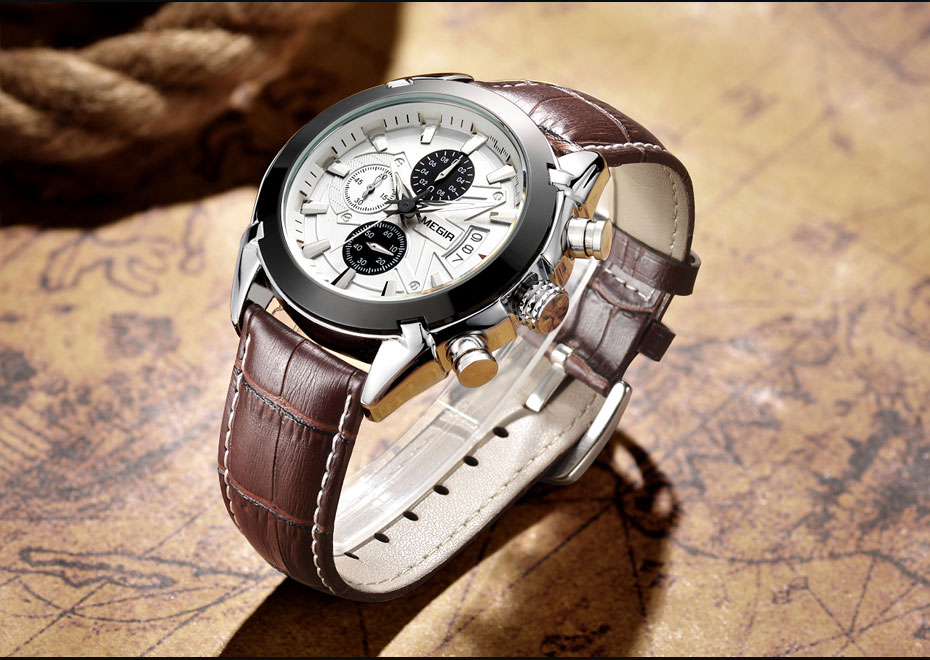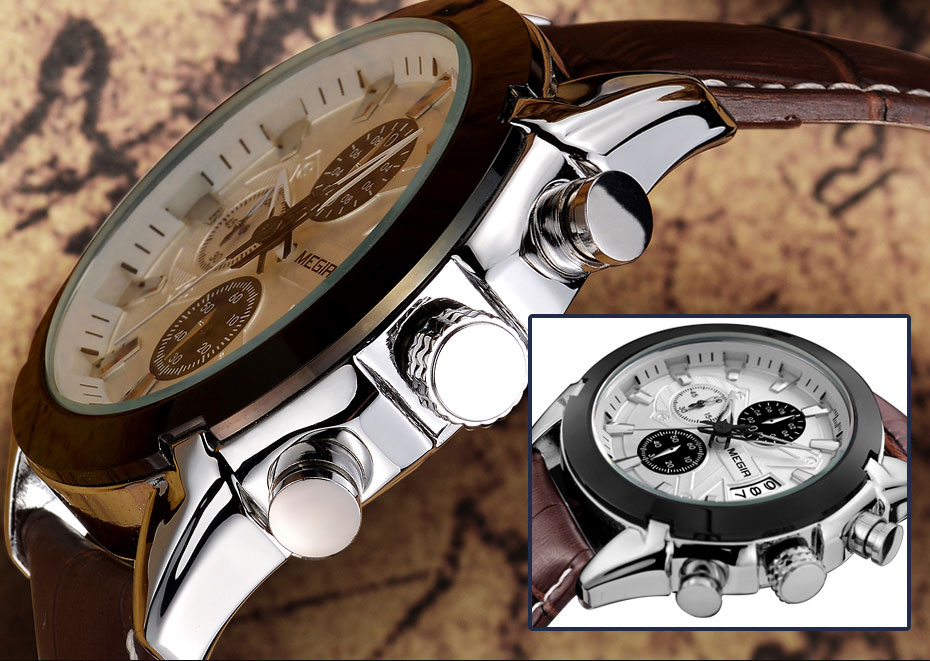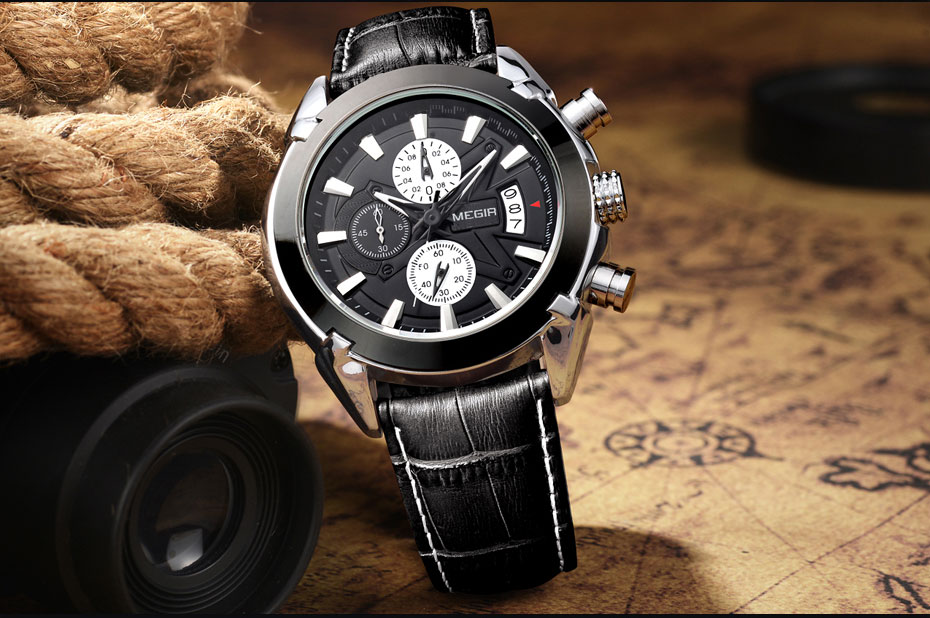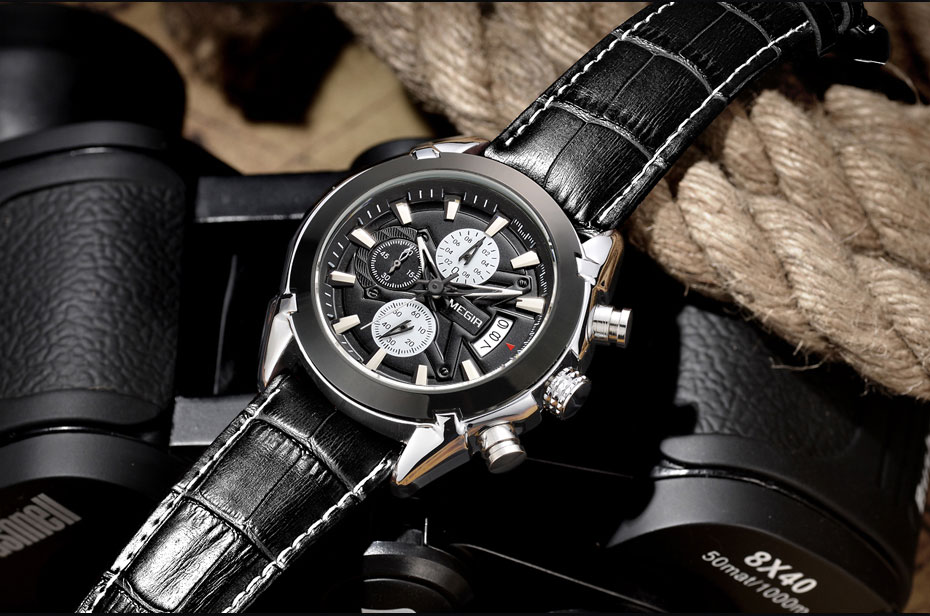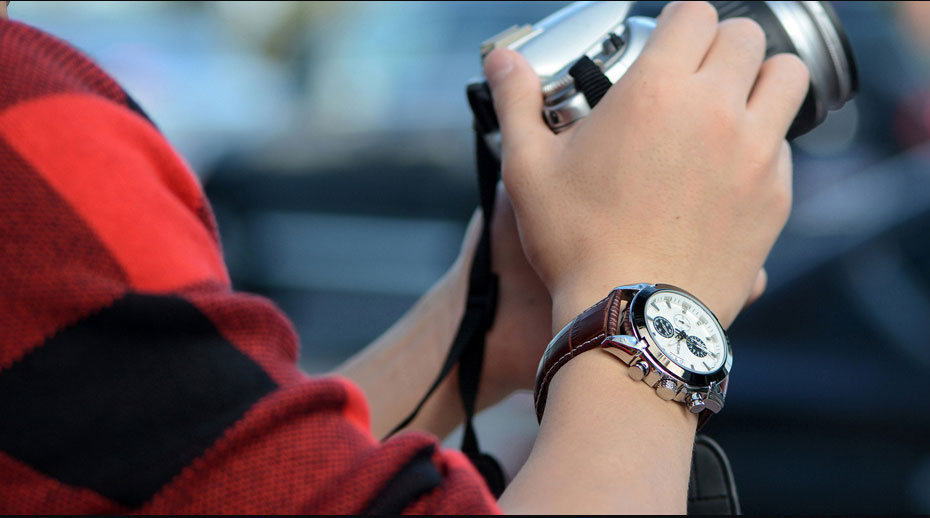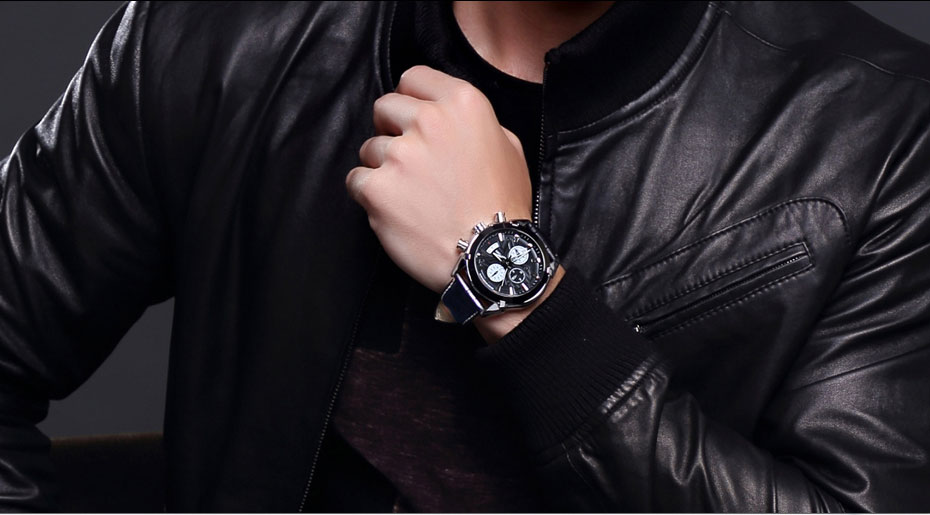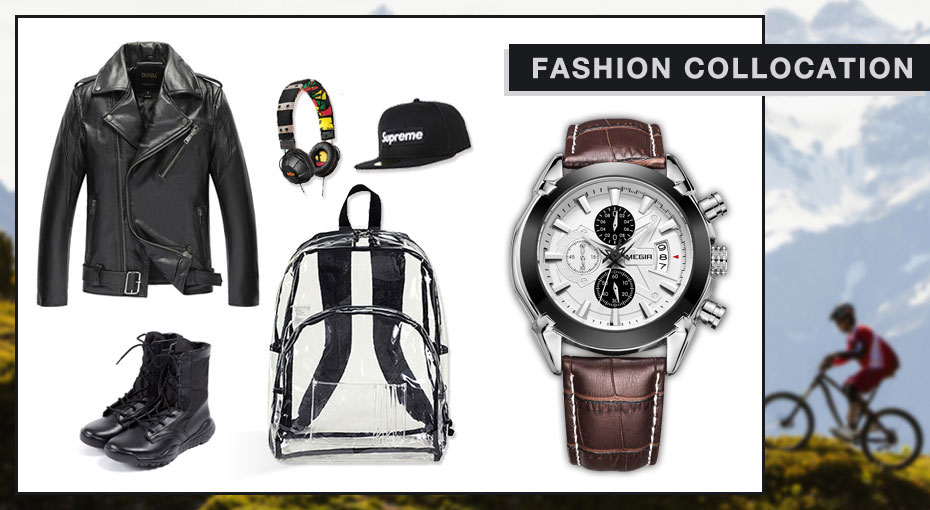 Chronograph Black Leather Watch | Luxury Men's Watch
When the event that you would like to record is done, you press on the exact same pusher again, observe this moment, then press another pusher, and the machine resets to zero. Each press of the pusher is a tactile experience differently lacking from watches, along with the usefulness of having the capability to capture the distance of occasions around the fly was clearly not lost on the racers, referees, physicians, pilots, and astronauts that utilized them during the 20th century.
Nowadays, modern, digital-timing systems have essentially rendered the mechanical chronograph obsolete. However, their relationships with sports, automobile racing, aviation, and other fascinating aspects of existence are in part why people adore chronographs. Another part is, naturally, the simple fact that they are incredibly complex parts of machinery, where hundreds of small parts must function in excellent synchrony. Therefore, they are generally costly to get. But if you like watches, the negative is a vital piece to accumulate.
Clutch: Similar to the link between engine and transmission in a vehicle, this can be the coupling that connects the chronograph function into the key timekeeping gear train. There are two orientations for your clutch: vertical and horizontal. The former is significantly more common, easier and thinner, although the latter — normally a staple in higher-end chronograph moves — provides a much more seamless relationship between the chronograph and the most important clockwork.