Chronograph Business Men's Watch
MEGIR Roller Design Men's Watch Top Brand Luxury Chronograph Business Men's Watch Clock Men Leather Sport Army Military Wrist Watches
Features:
Original MEGIR watch from MEGIR Official Store;
100% new with tag and quality quarantee;
3ATM Water Resistant (You can use it when raining and washing hands, DON'T support hot water and swimming);
With Chronograph (Stopwatch) and Luminous Function, and Date display;
MEGIR creative design and high quality materials.
Specifications:
Item: MEGIR Watch
Watch Type: Watch Men / Luxury Watch / Men Watch
Function: Chronogarph, Stopwatch, Luminous, Calendar (Date), Waterproof
Case Material: Alloy
Band Material: Stainless Steel
Parameters:
Case Diameter: about 46 mm
Case Thickness: about 14 mm
Band Length (the max wearable length): about 220 mm
Band Width: about 24 mm
Package Included:
1 x Megir Watch
1 x Megir original watch box
1 x User manual with warranty card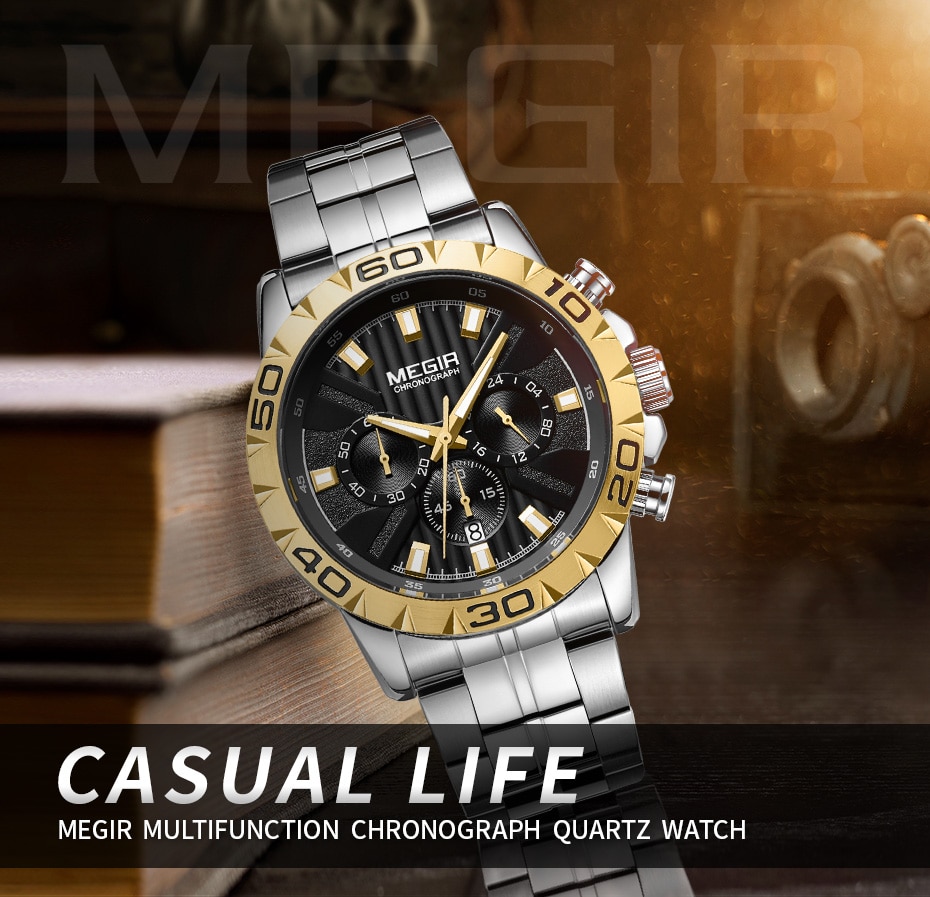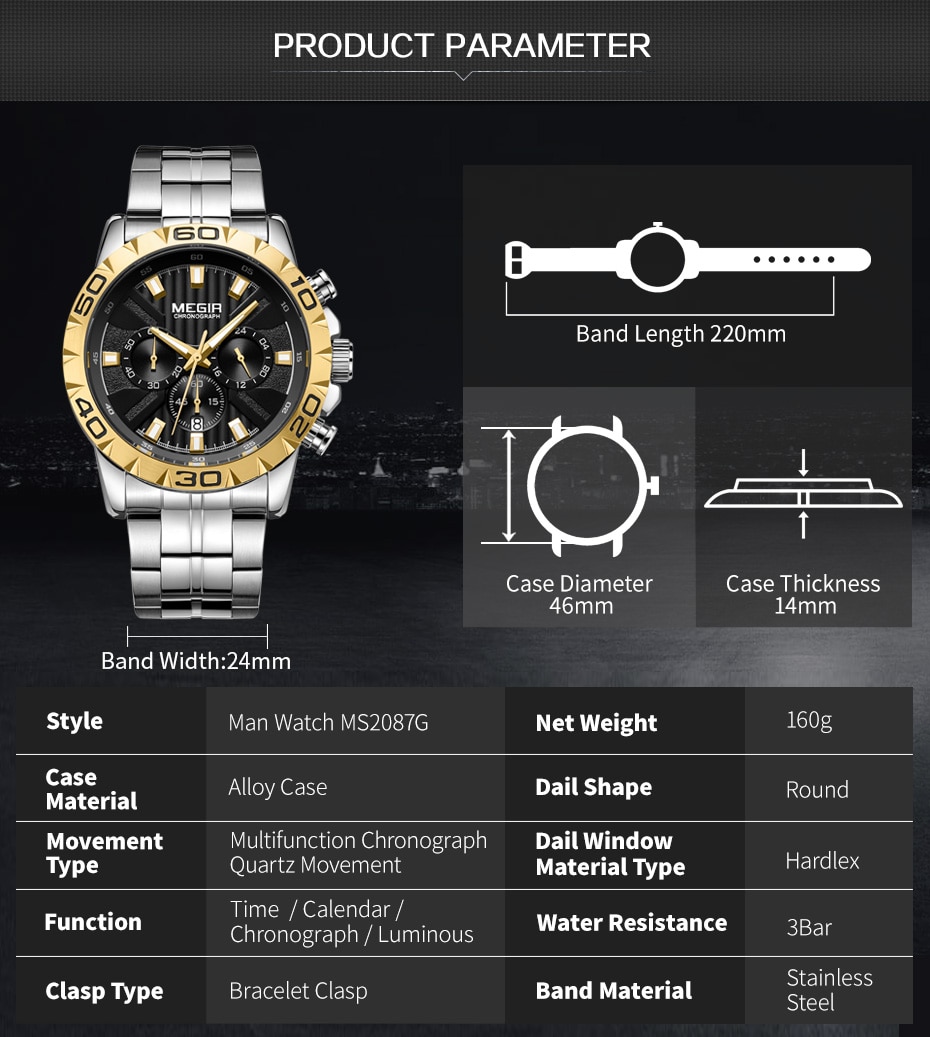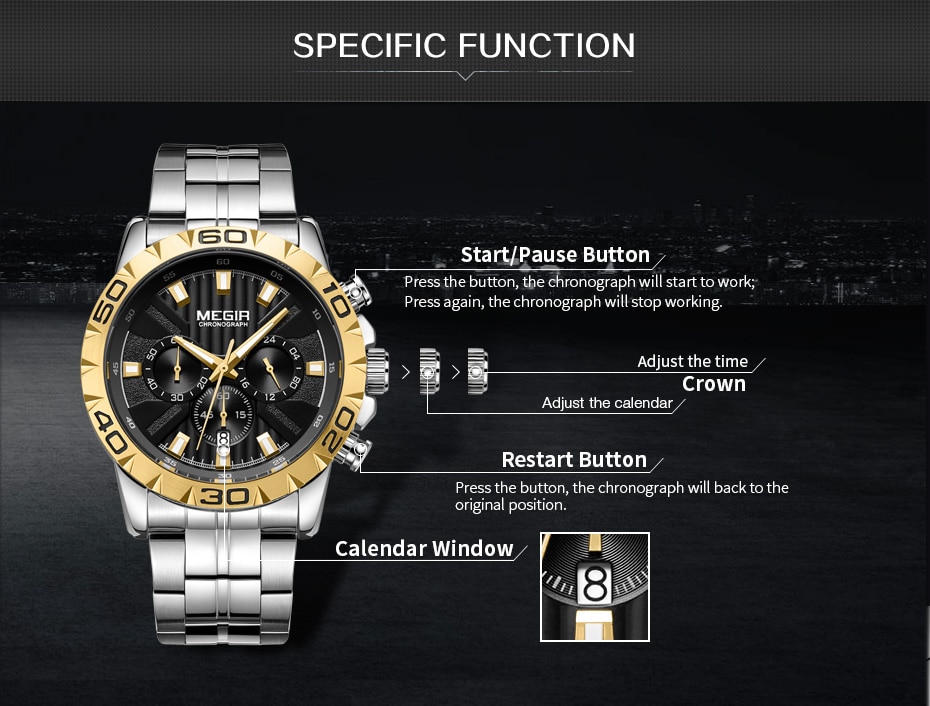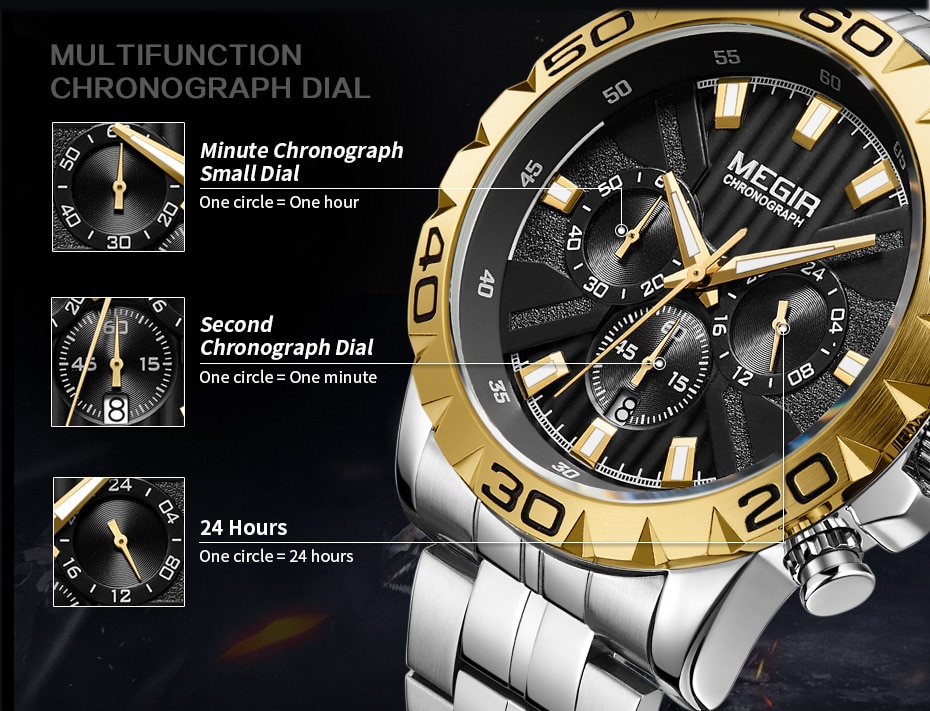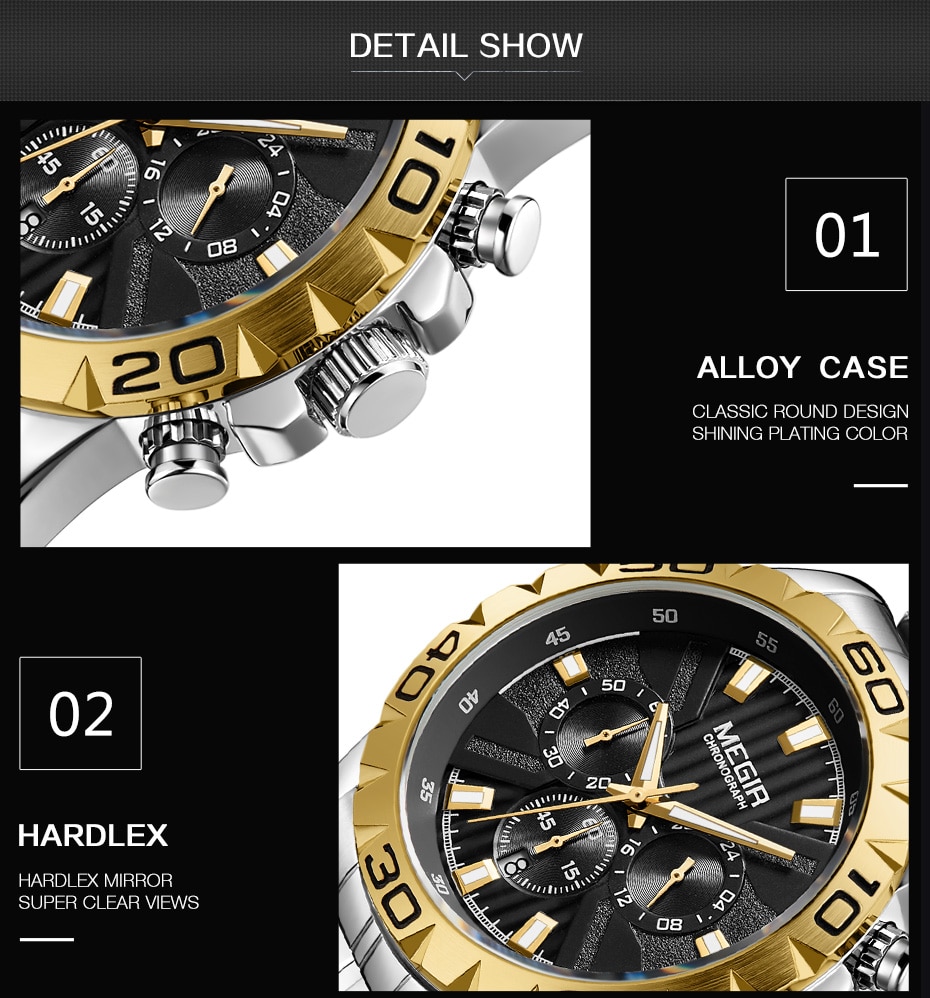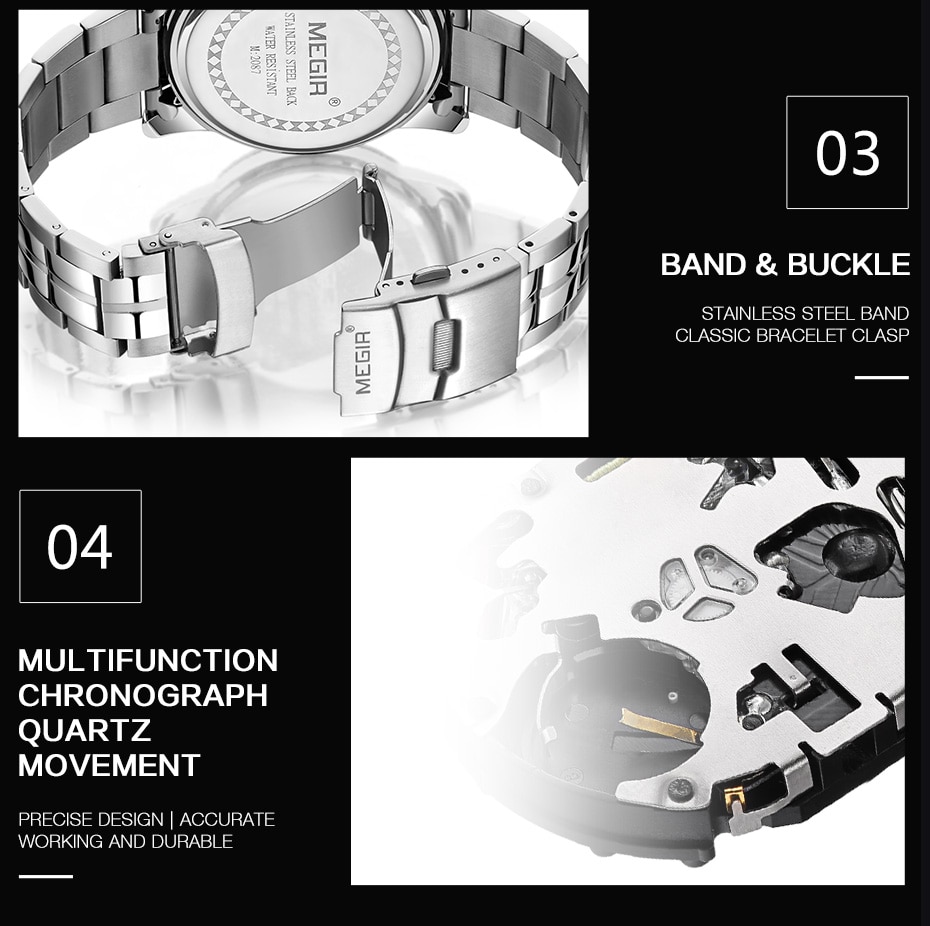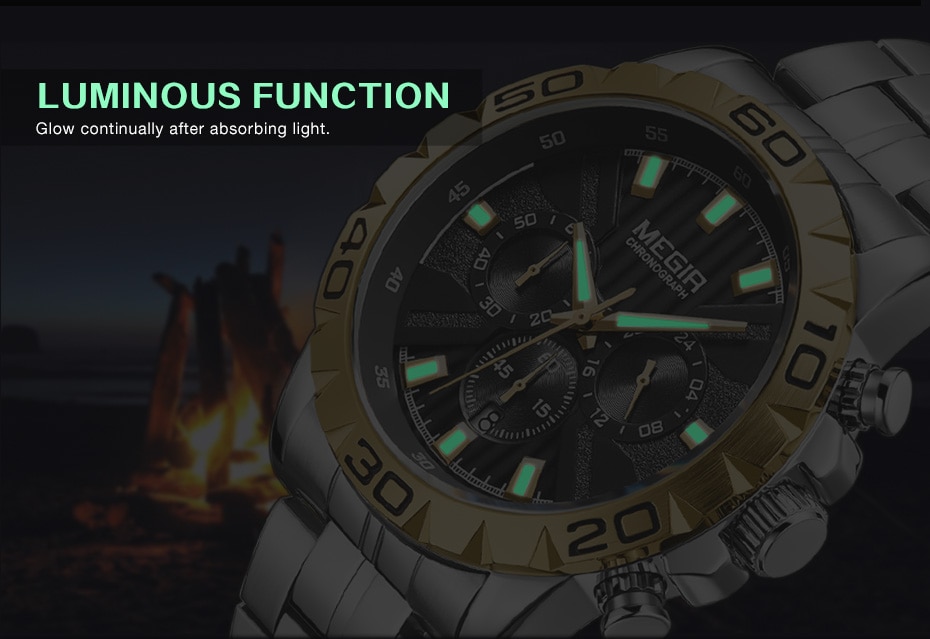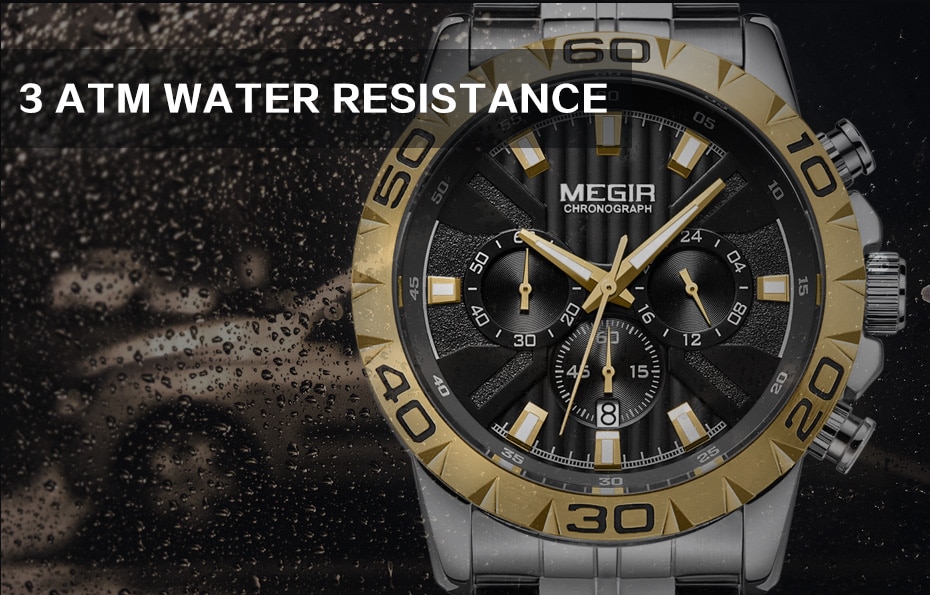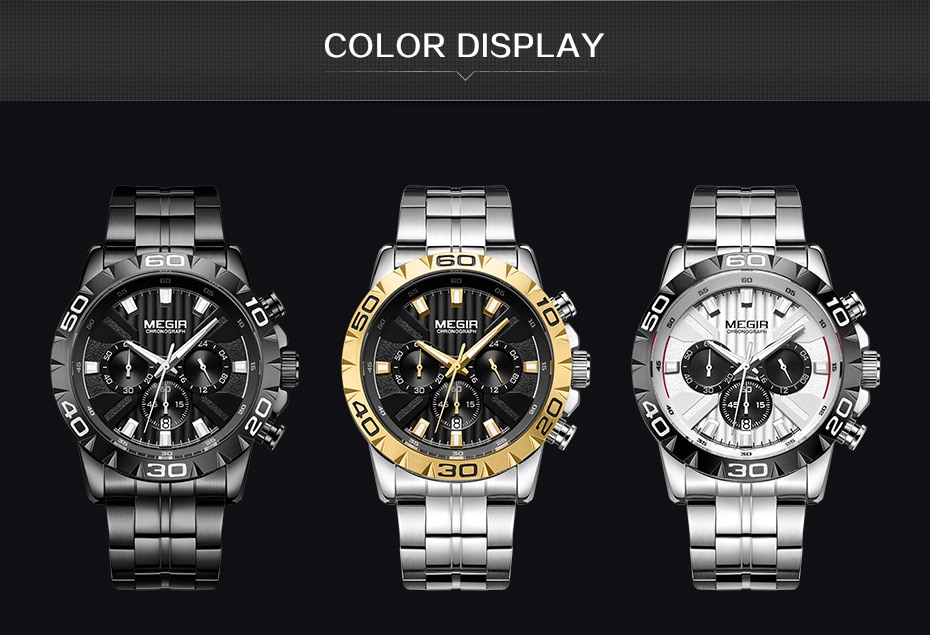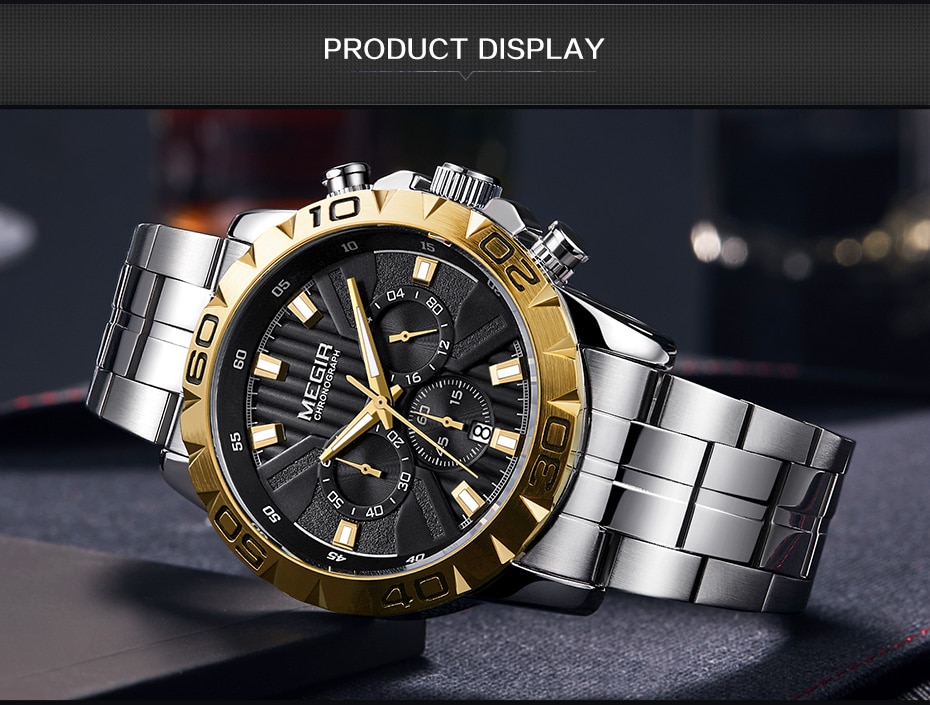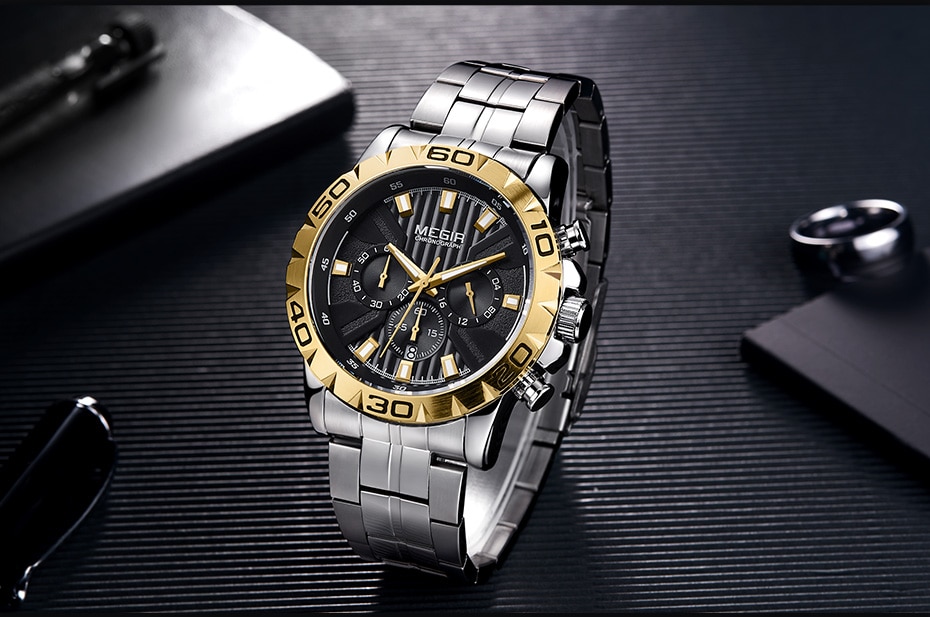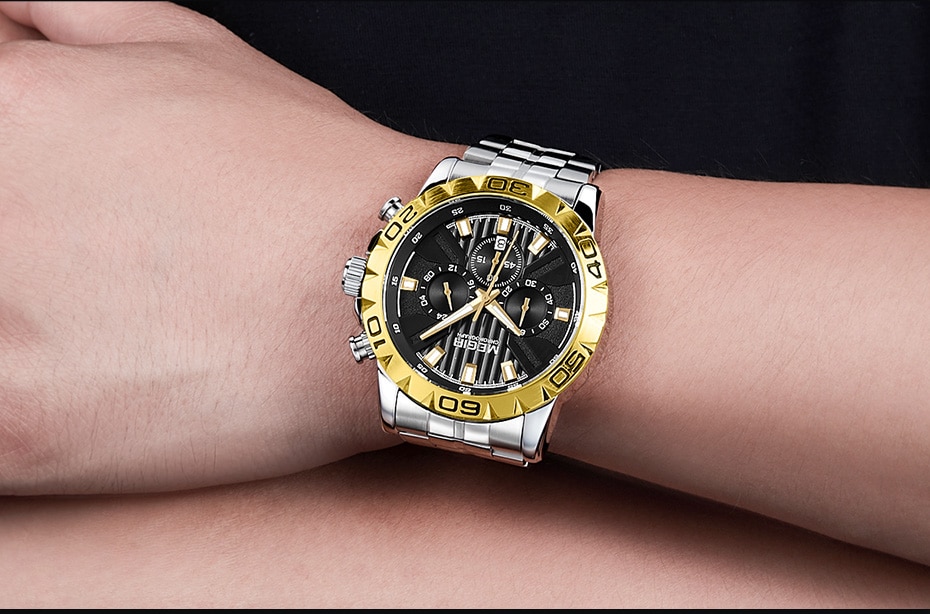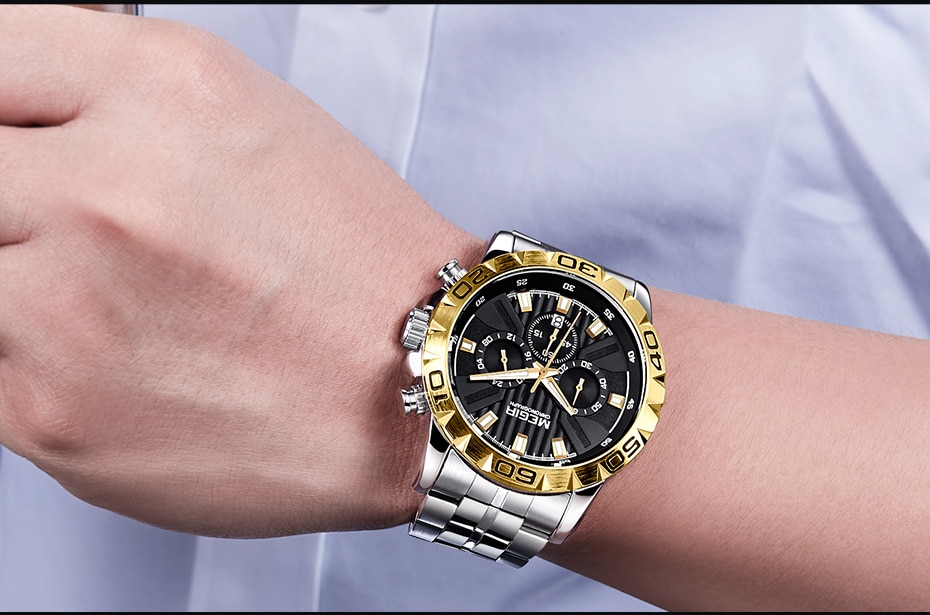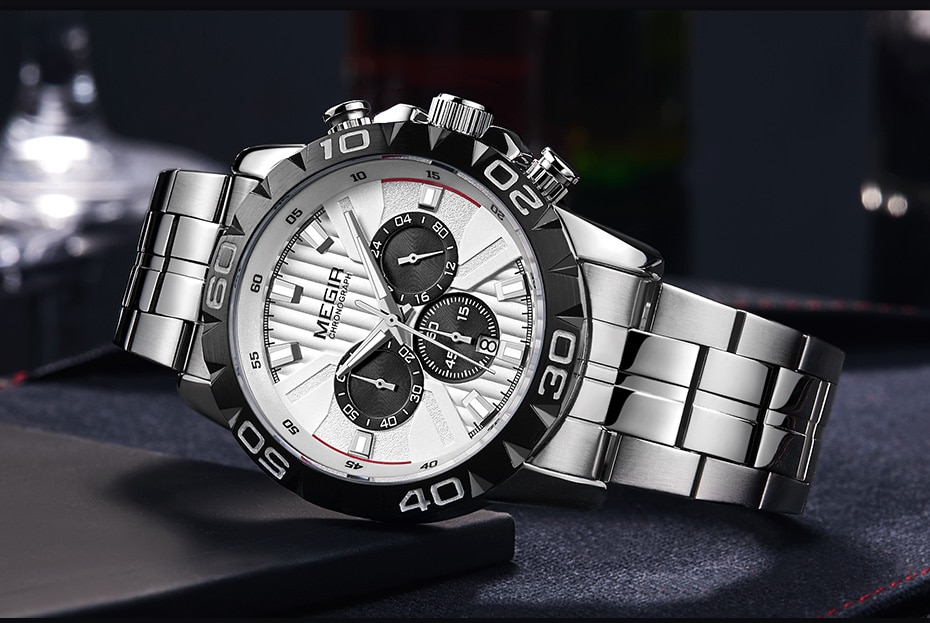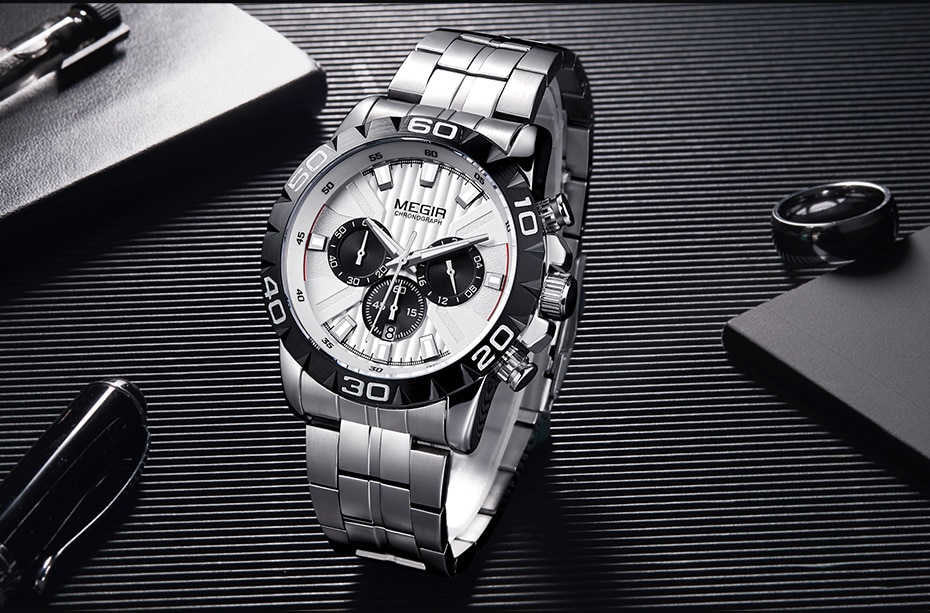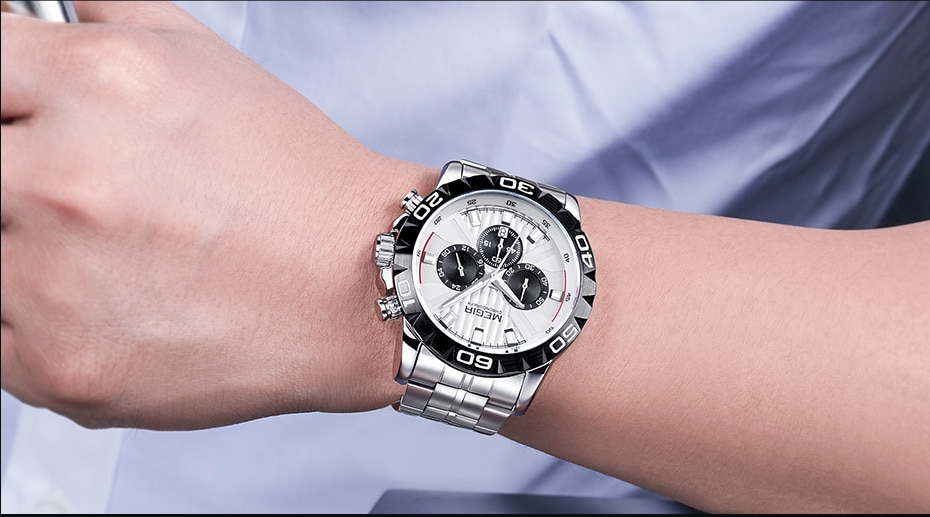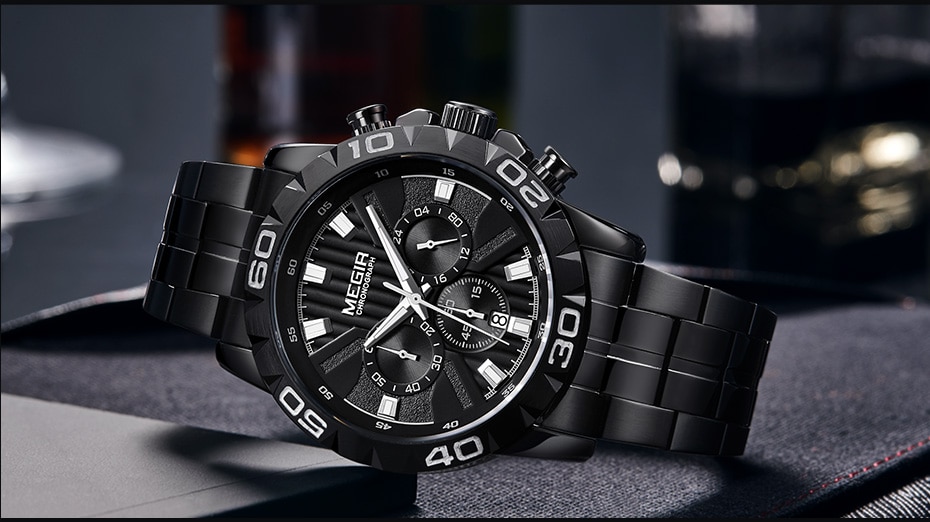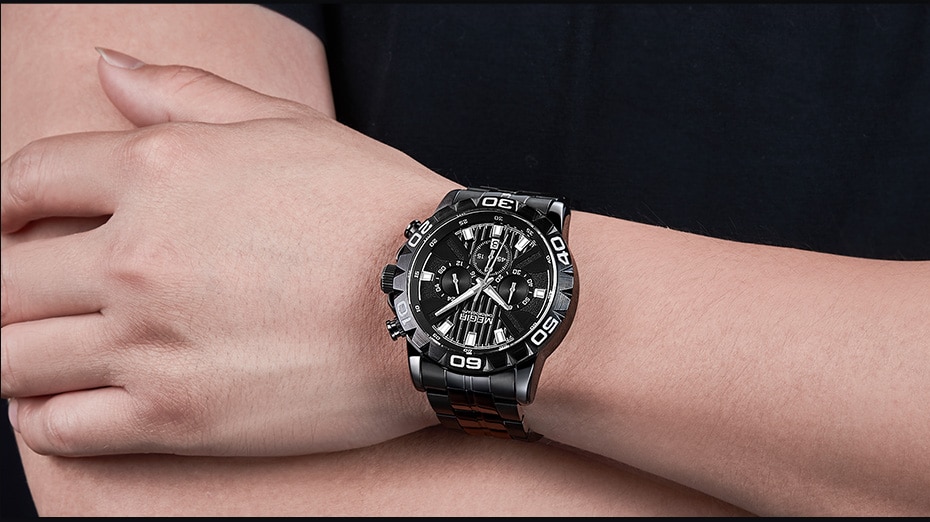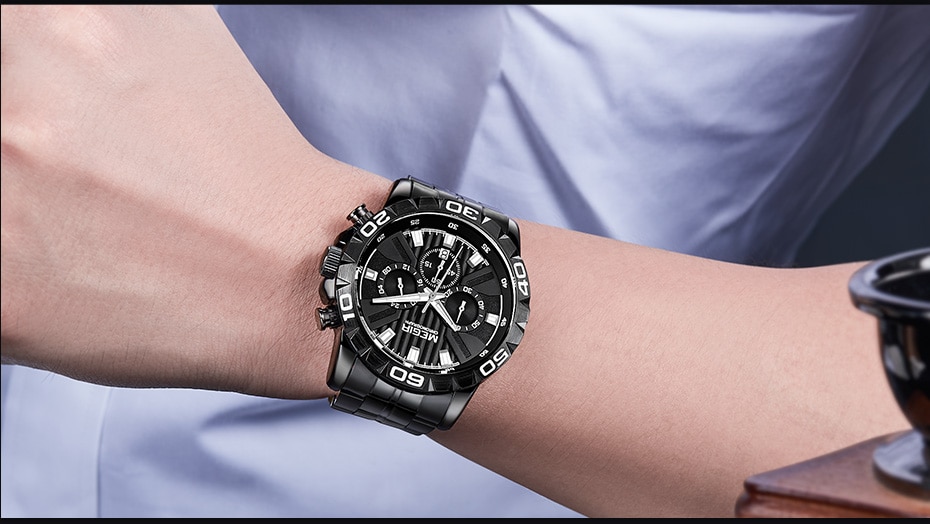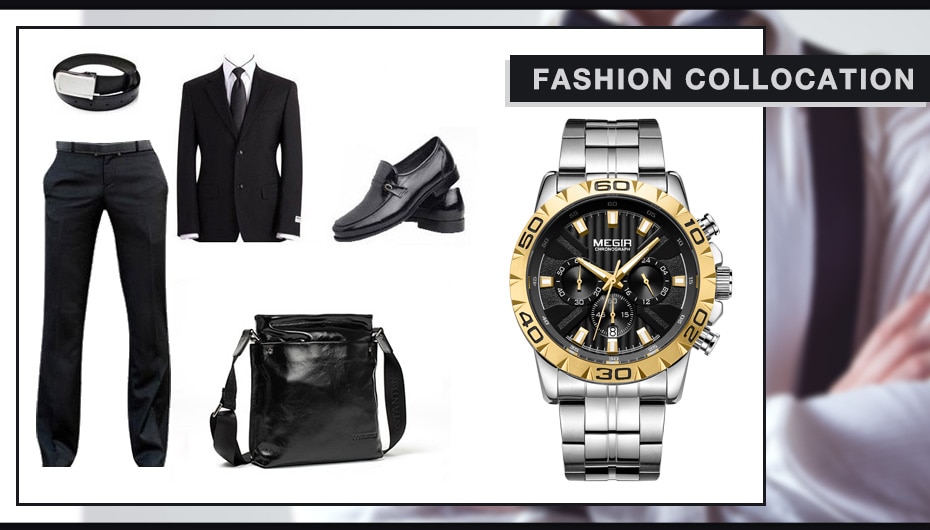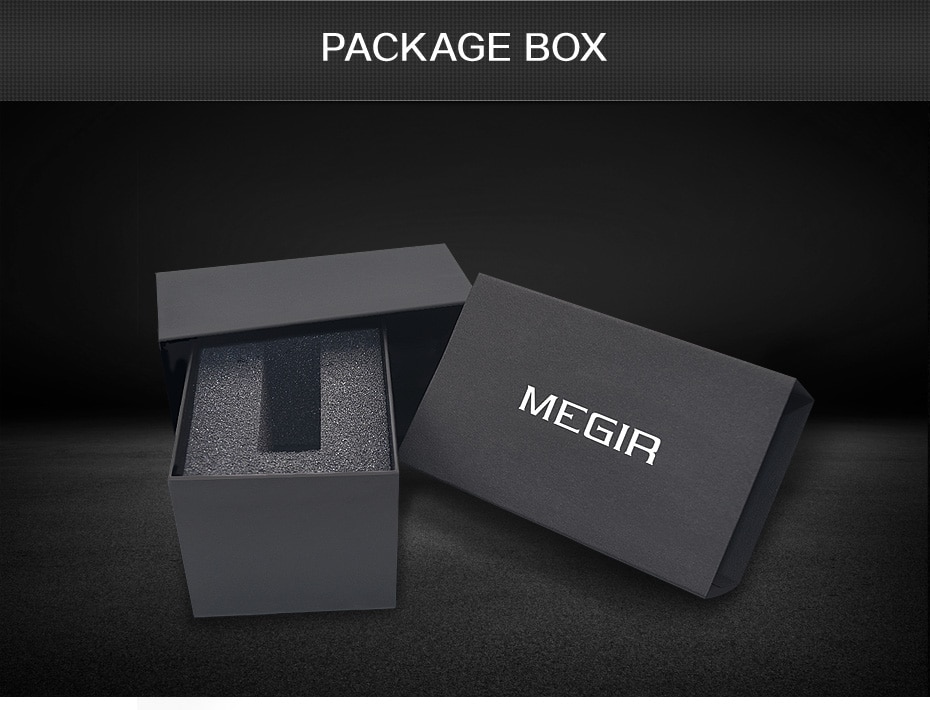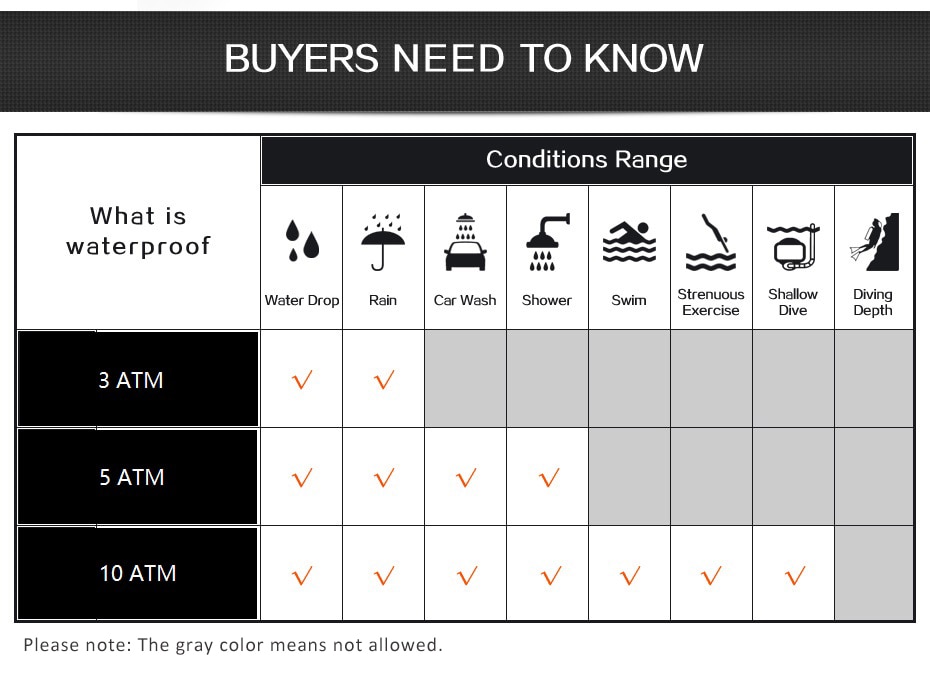 Chronograph Business Men's Watch | Stainless Steel Watch
Nonetheless, these watches also comprise some fairly impressive science, also. In case your chronograph boasts a tachymeter (the movable bezel), then you can even compute distance and speed. Chronograph watches generally have three buttons around the crown that restrain the stop, start and reset moves of these dials.
If you are stuck in a meeting listening to Chuck from bookkeeping on and on about compounding factors, divide the monotony (and keep yourself alert ) by utilizing the chronograph watch to time how long he will talk before somebody interrupts him.
Timepieces aren't only practical accessories to help us keep track of time; they may also add to someone's overall style in regards to finishing their apparel or appearance. A timepiece may be slick, smart, tasteful, or rocky, but above all, it ought to be dependable. Even though some people today spend thousands on luxury watches, many of our subscribers want to find a trusted watch that will not render their pocket empty. Fortunately, there are lots of decent choices in this budget.
The Timex Expedition Field watch comes in many different layouts but perfectly produces that outside aesthetic with its durable brass case and straps. Additionally, this is a chronograph watch that means it comprises three sub-dials (hours, minutes, seconds)..