Chronograph Sport Women Bracelet
Luxury Brand MEGIR Chronograph Sport Women Bracelet Relogio Feminino Ladies Lovers Quartz Wrist Watch Clock Women
Specifications:
Item: Women watch/ watch women/ ladies watch/ lovers watch
Type: Quartz watch
Model: megir 2058
Color: red, white
Band: Leather
Function: time, chronograph, calendar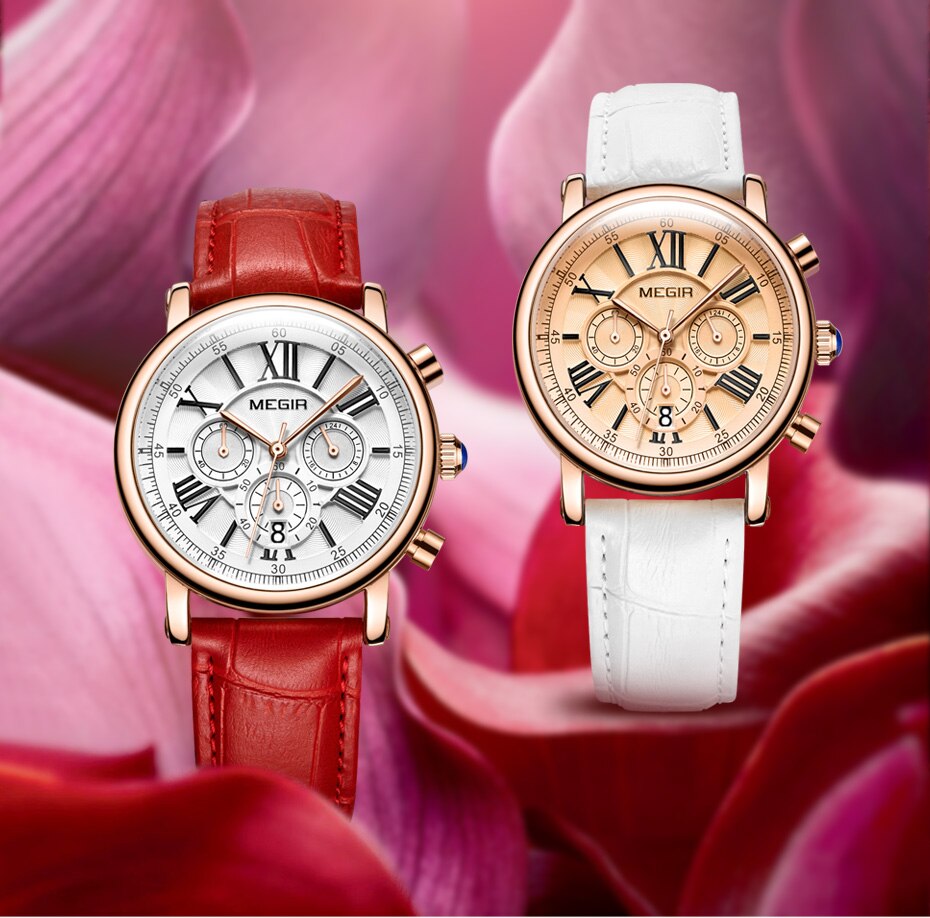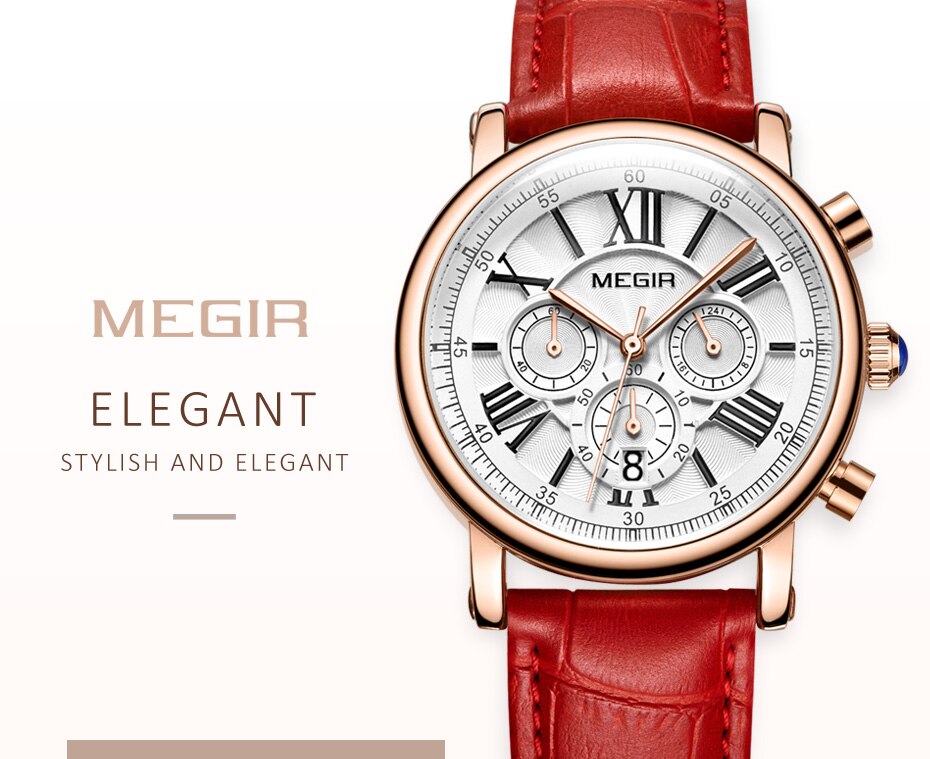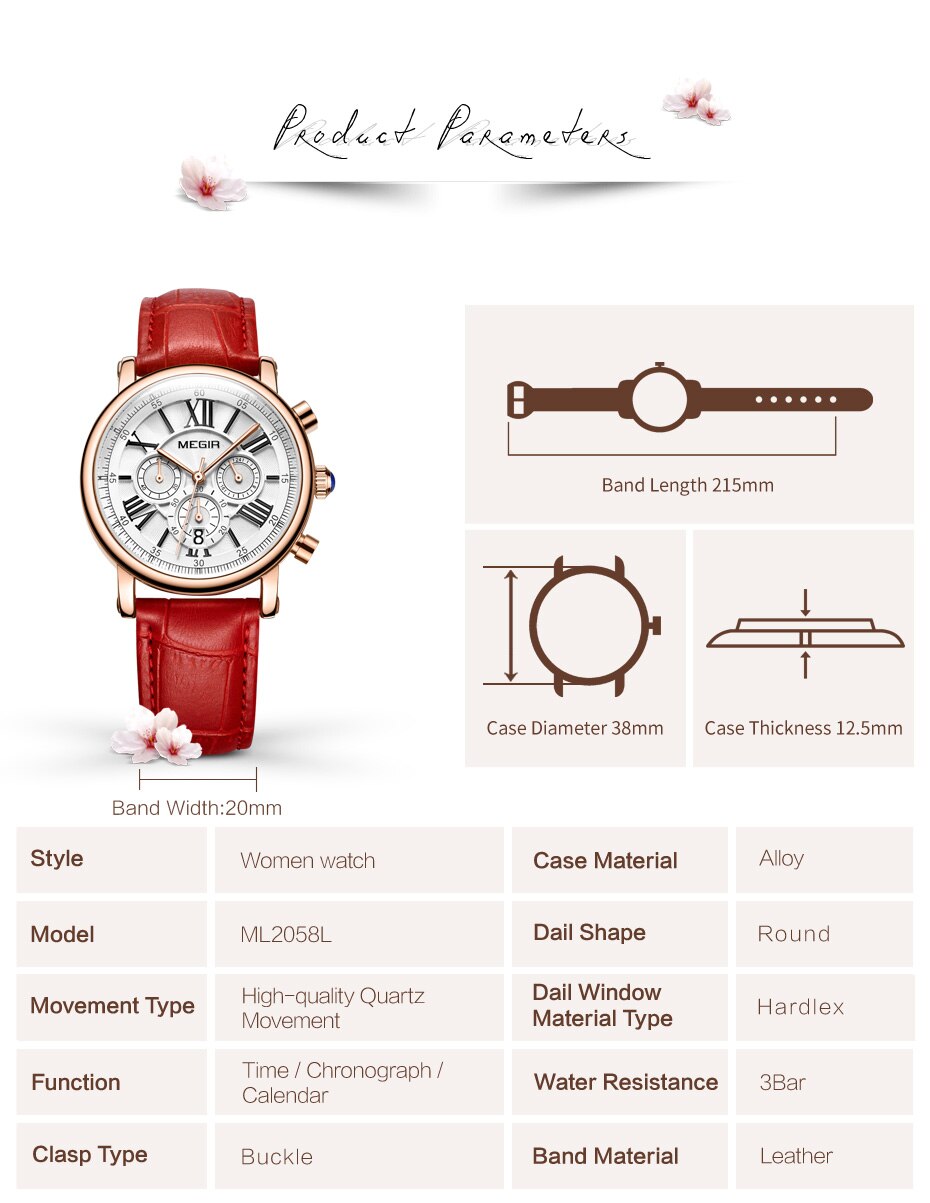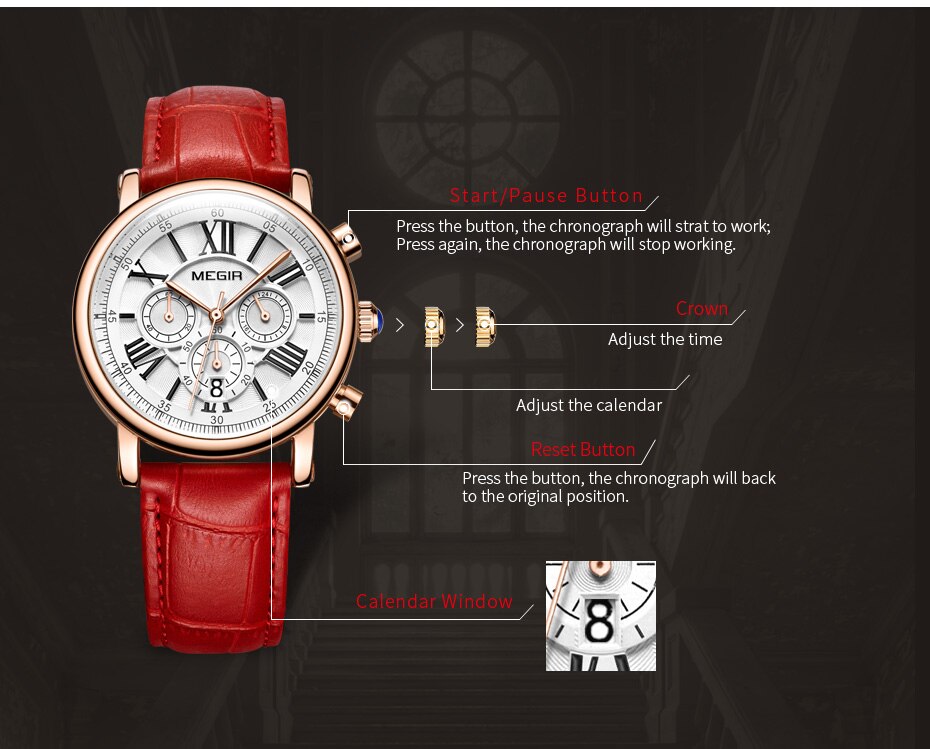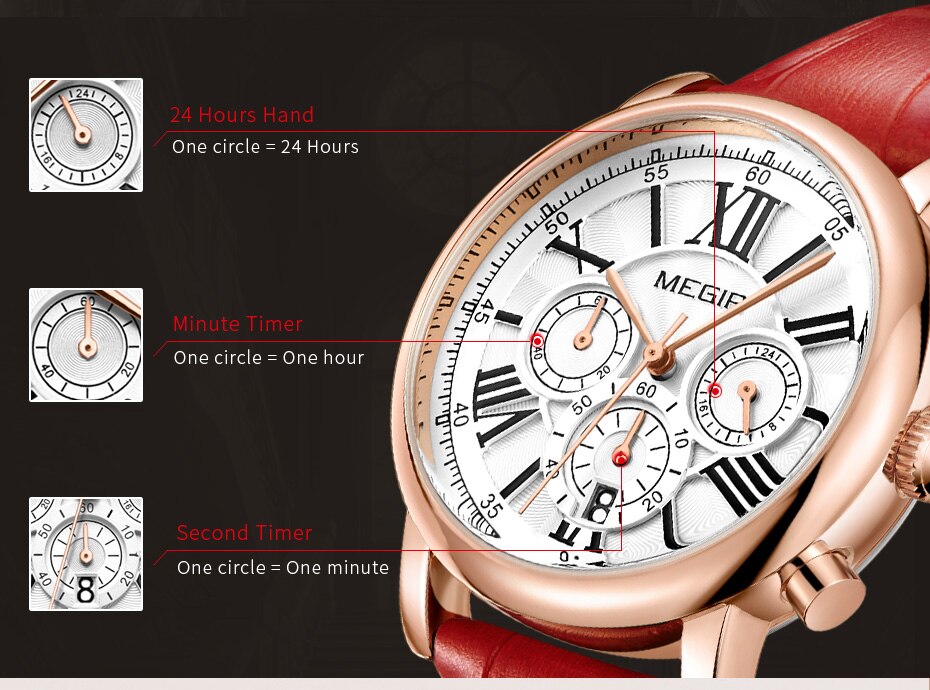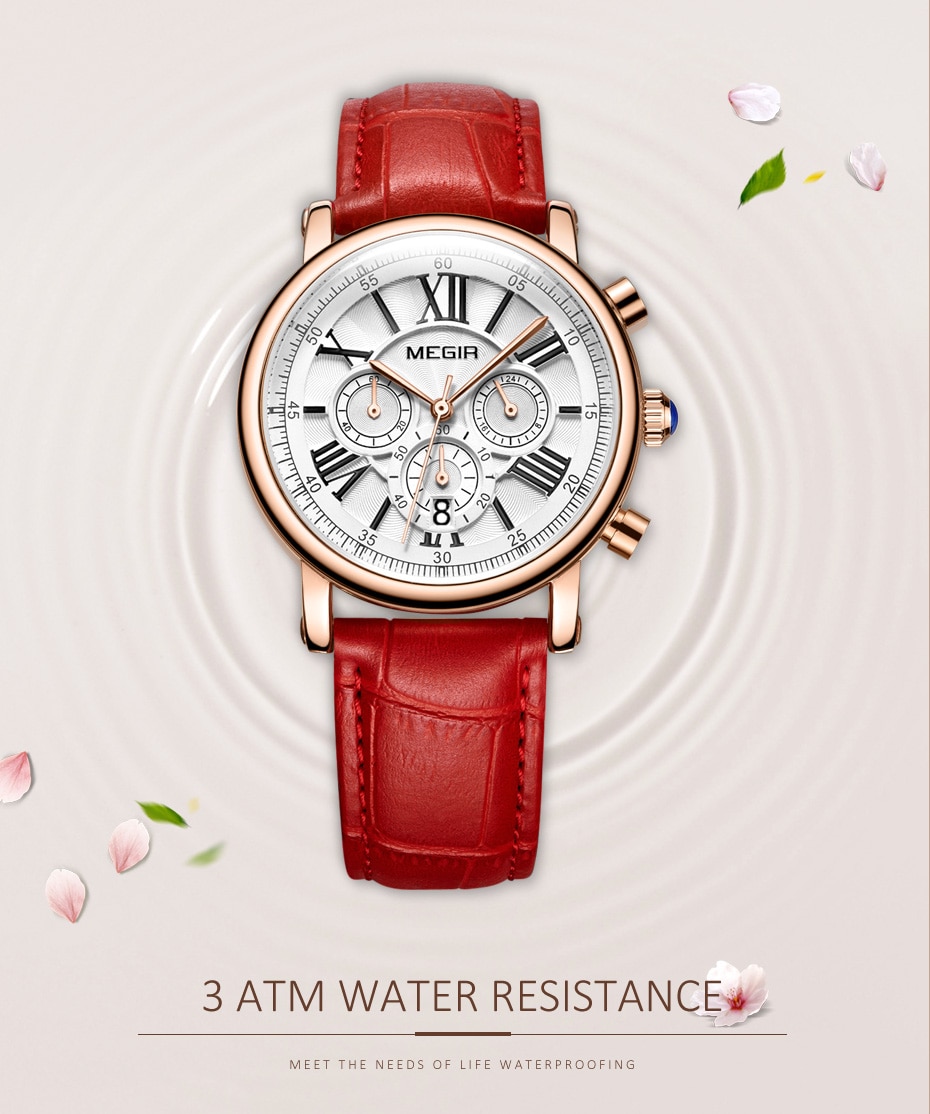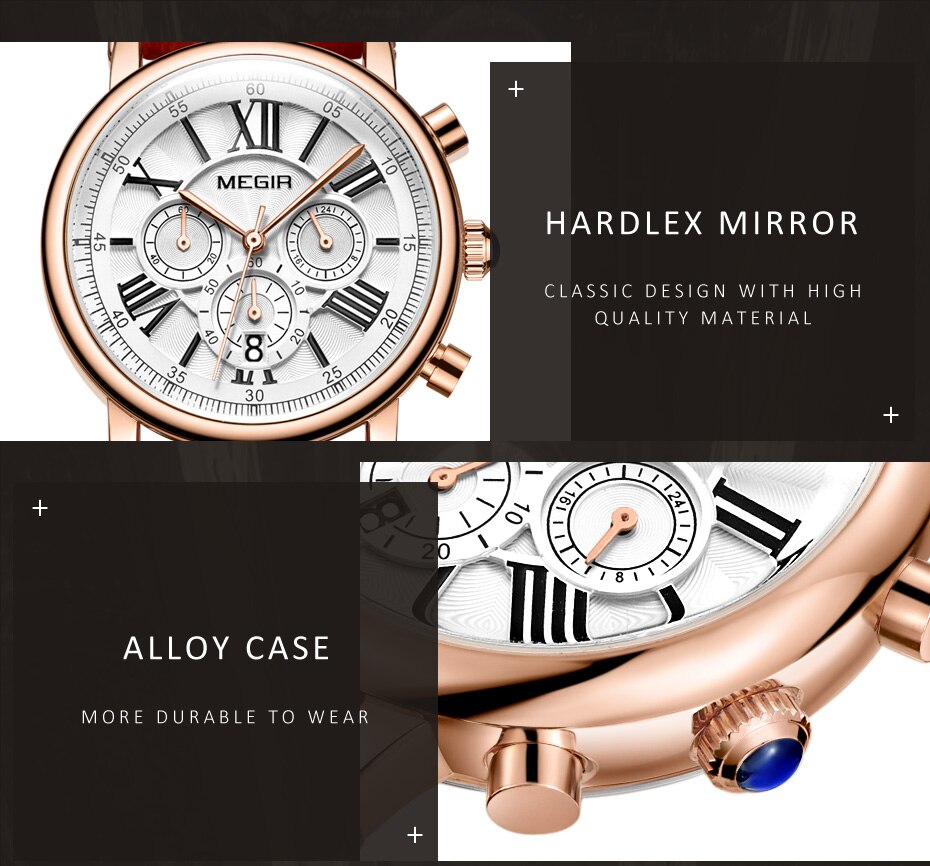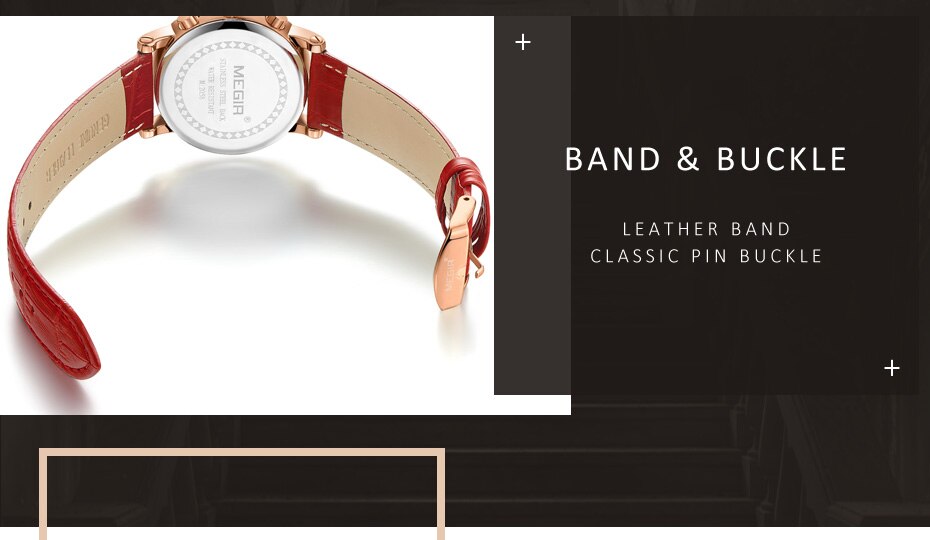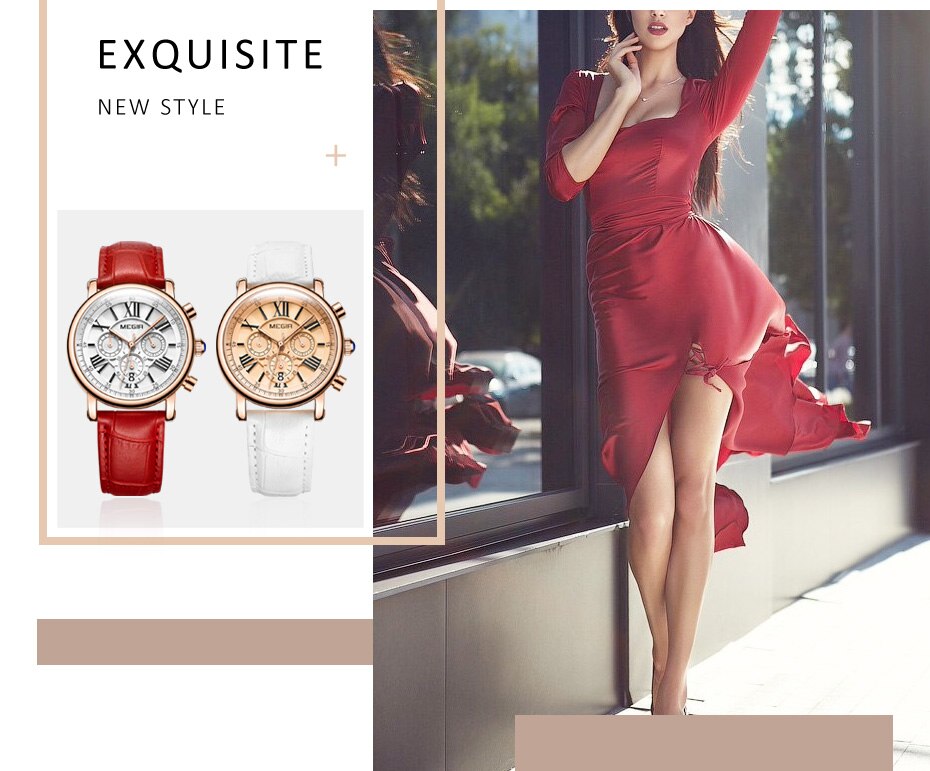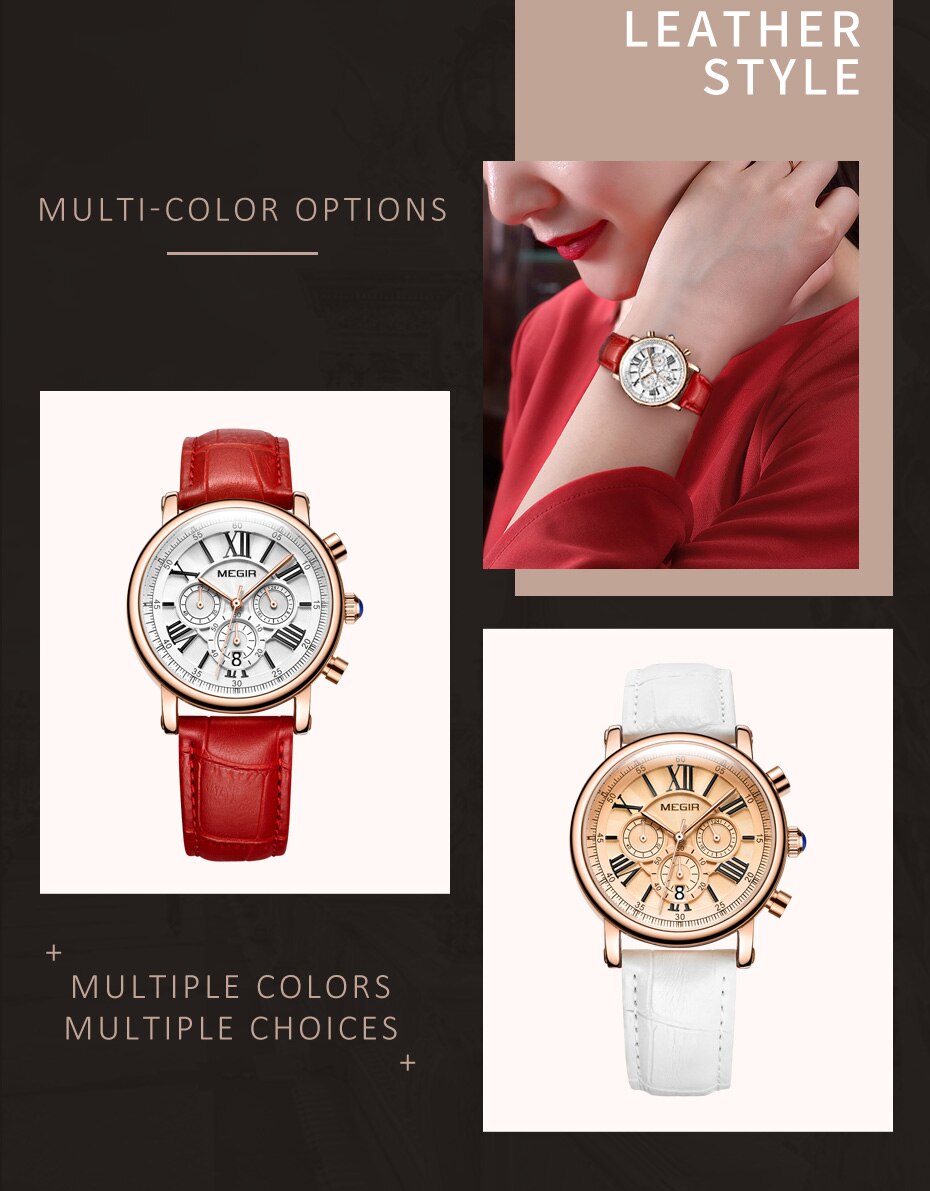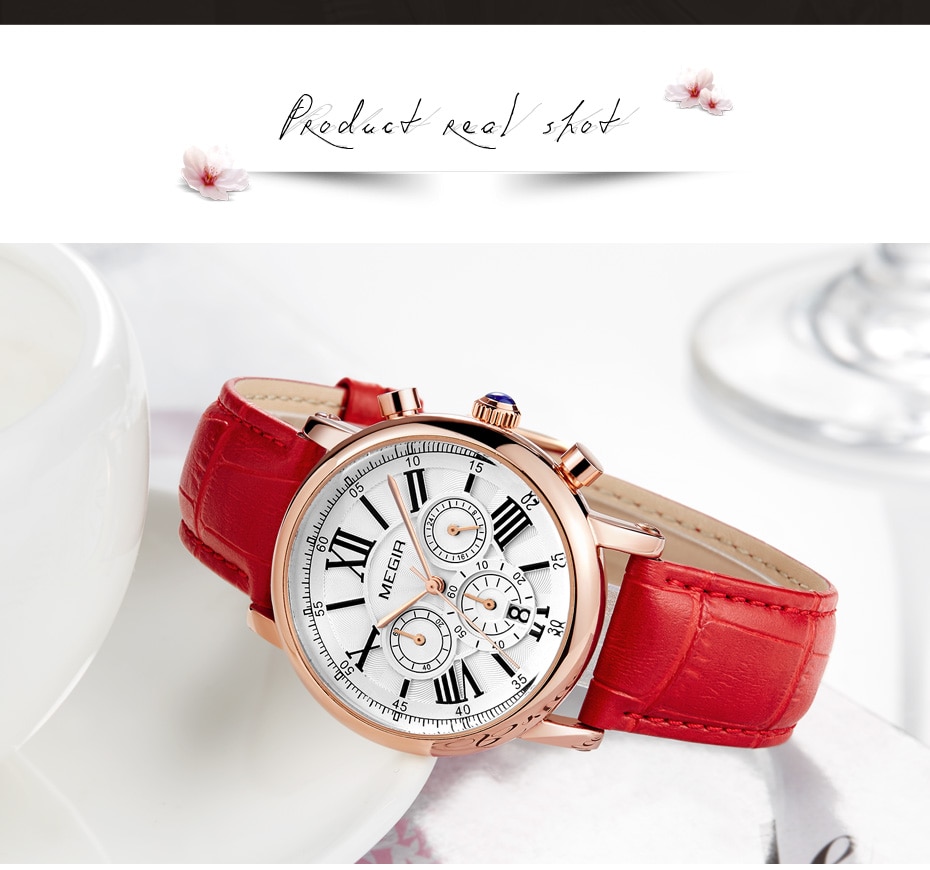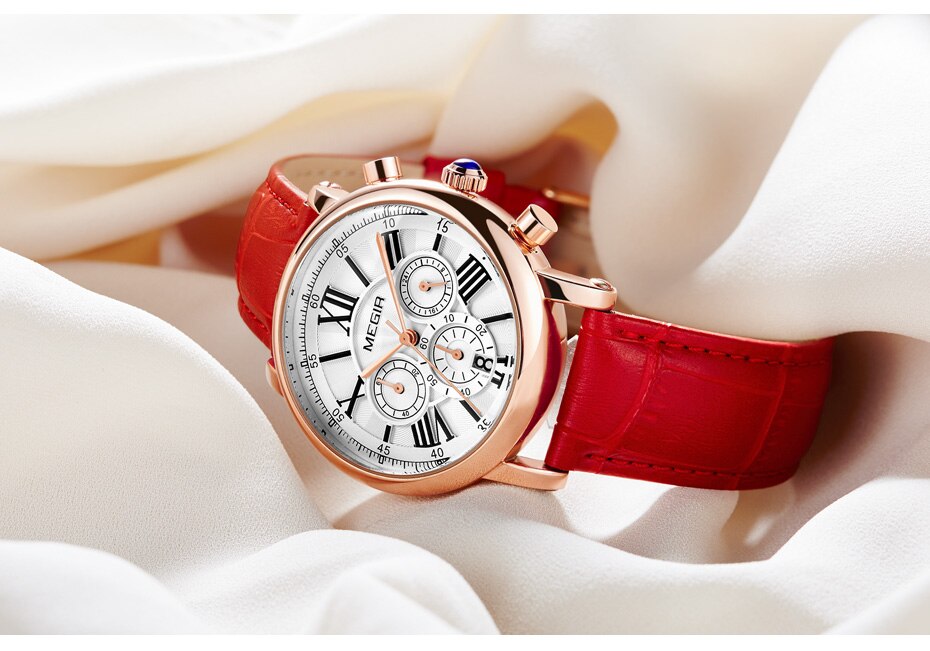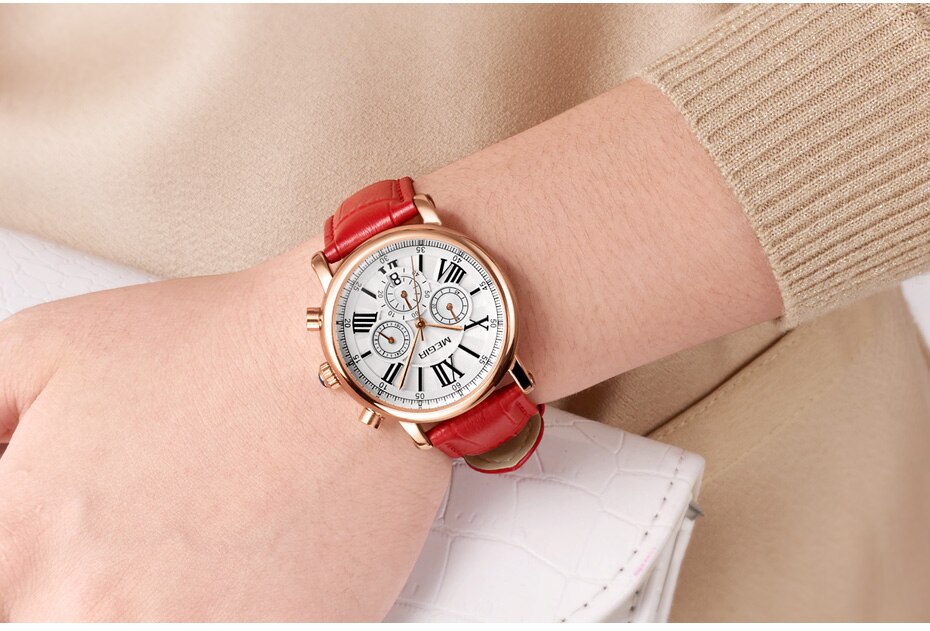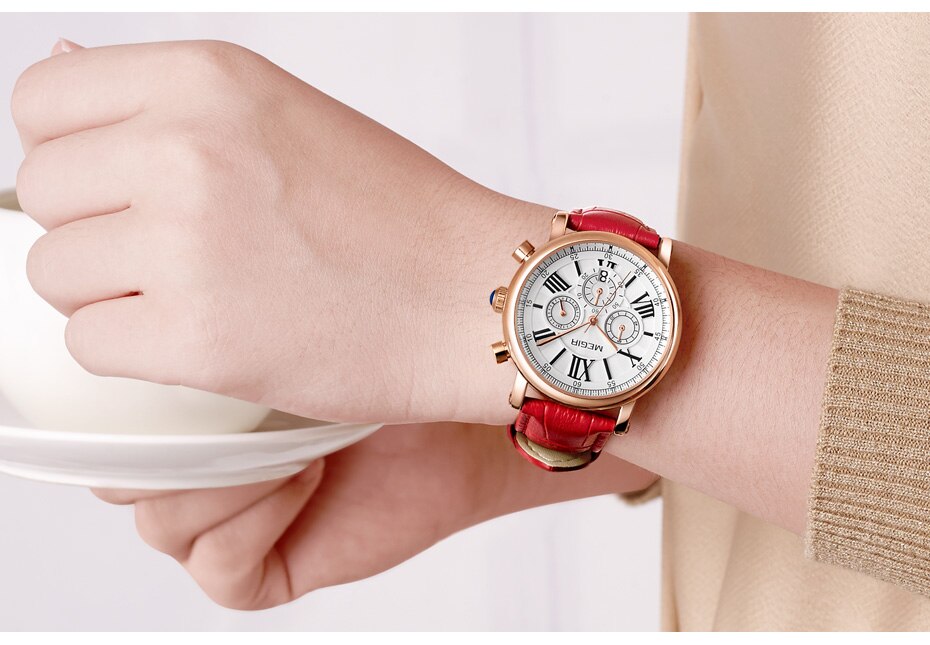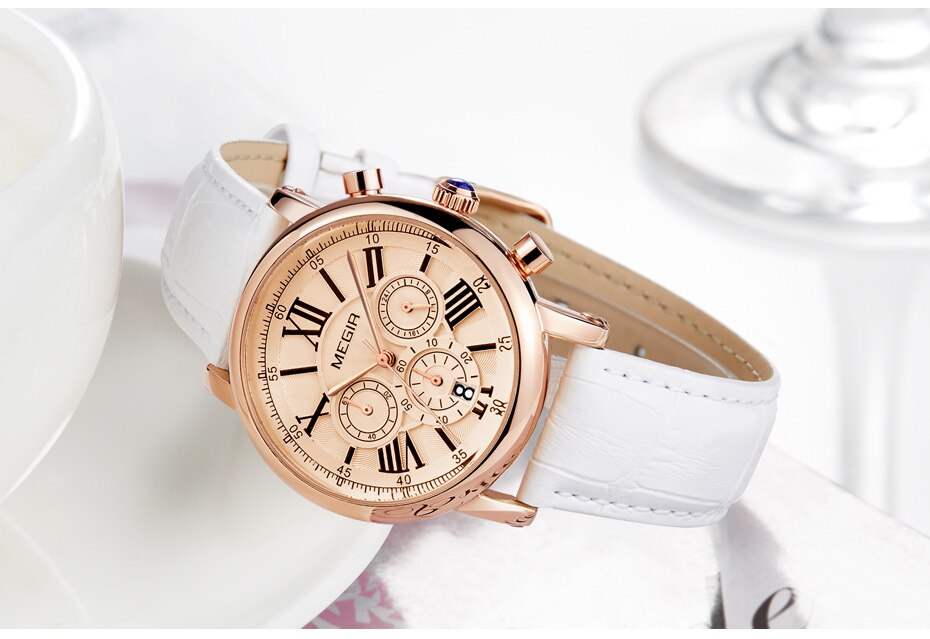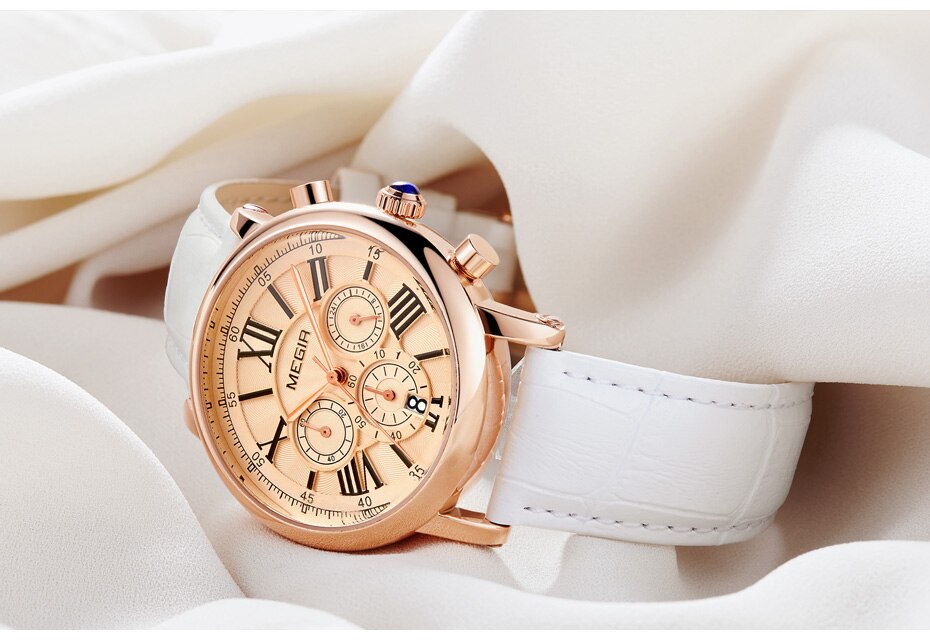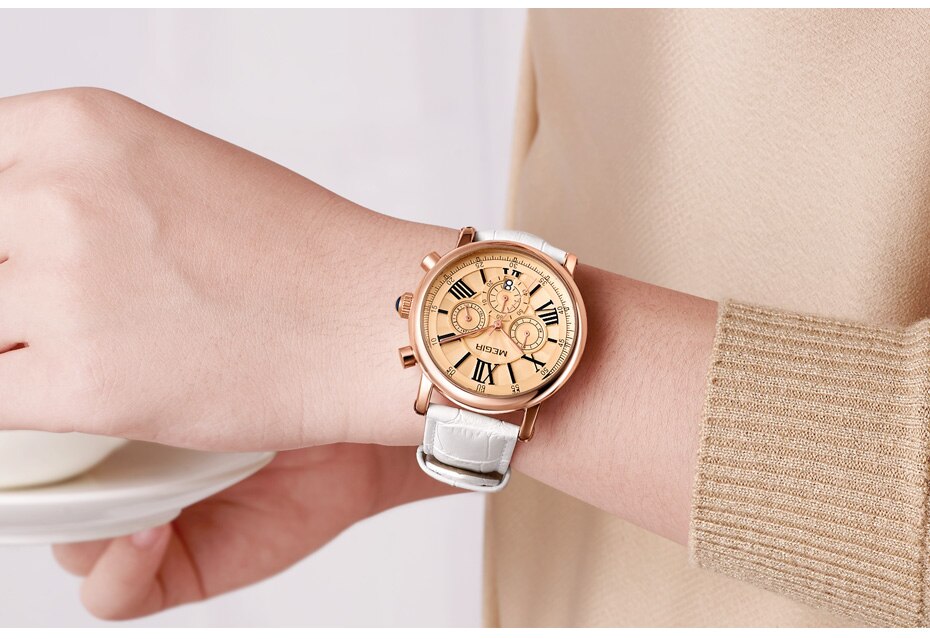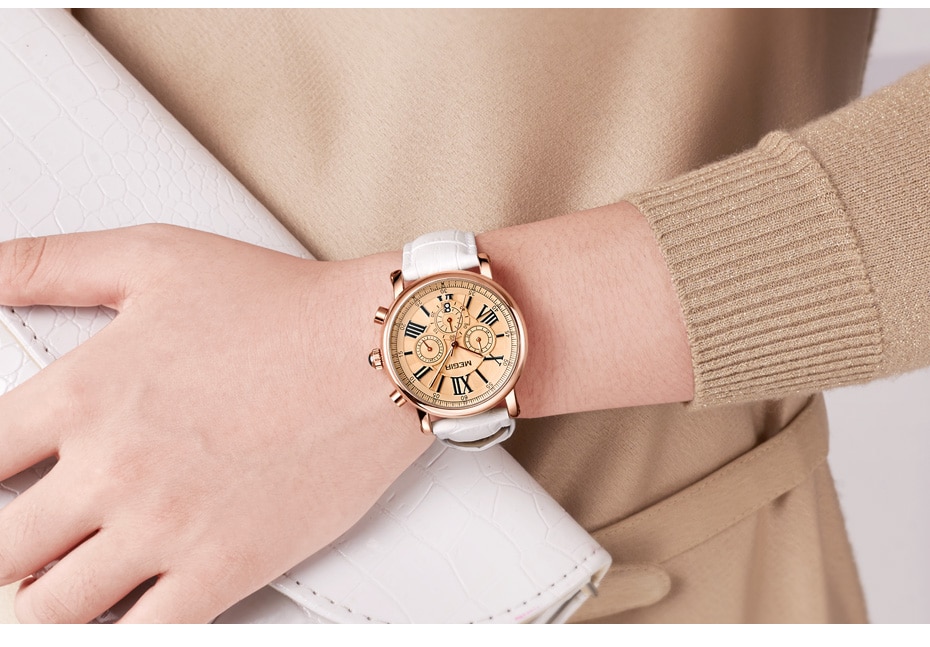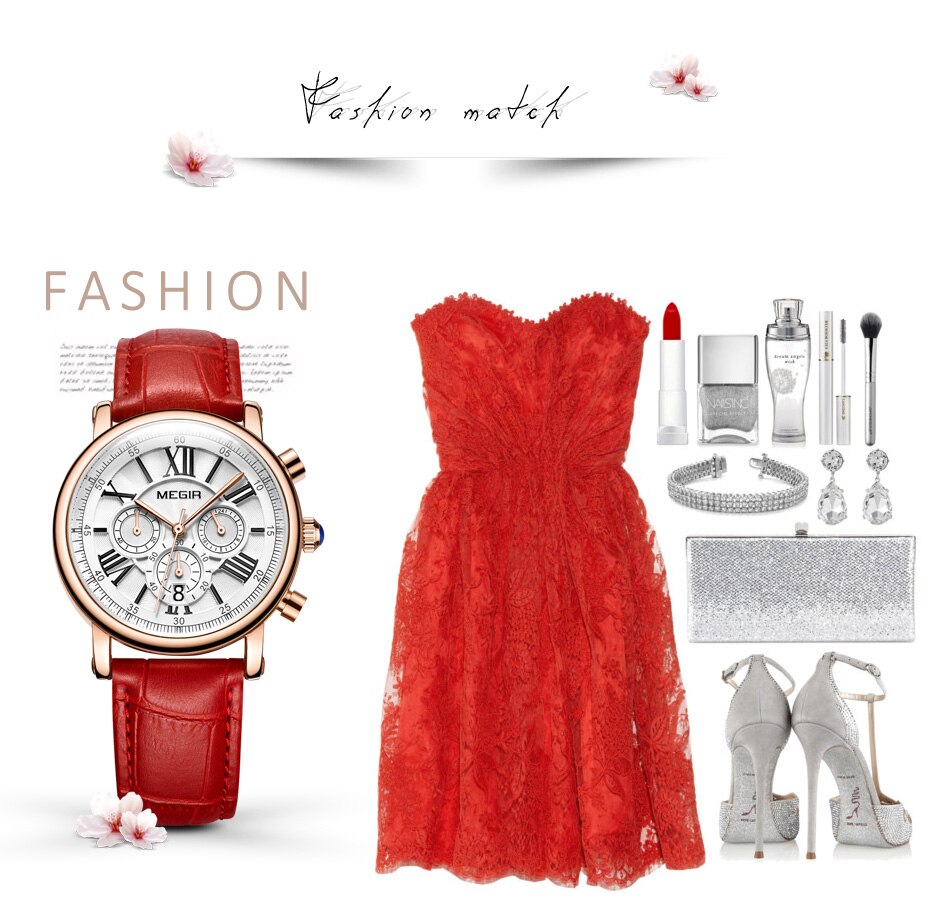 Chronograph Sport Women Bracelet | Quartz Wrist Watch
Just as handbags and shoes complement the simplest shirt and jeans ensemble, watches are true investment pieces. Even so, deciding which watch to invest in, regardless of whether you are seeking ultimate status or sentimental heirloom, feels overwhelming.
You've got cutting edge technology bringing you smartwatches that are both chic but also extremely useful for tracking life admin and health data, right through to classic timepieces that you may end up passing down from generation to generation, which makes finding perfect women's watch a tricky pursuit.
The wrist watch's ability to withstand the test of time — even in the era of Zoom, where many use their phone in place of a clock — is remarkable. Watches are an ideal accessory to complement your bracelets or stand alone as a fashion statement.
Carolina Bucci, a jewelry designer and watch designer who recently designed a watch in collaboration with Audemars Piguet, says wearing a watch is more than just telling the time. I am so engrossed in emailing someone every evening and having a smartphone on me that I enjoy the more analogue parts of my days."
With the passing of time, it feel like time is vanishing even more quickly, making watches even more essential. It's that reason we think spending some time on a timepiece today makes the most sense. We have presented you with a list of the best women's watch brands to ensure that you pick one that won't break the bank, but is also stylish and in your price range.