Fashion Chronograph Women Watches
Fashion Chronograph Women Watches coloring and distinctive green digits ensure it is simple and showcase its assortment of attributes yet uniquely. Its quartz movement, resin ring substance, and water resistance thickness up to 200 meters play a significant role in making it an attractive option.
Product description:
Brand: MEGIR
Movement: Quartz Movement
Gender: Women
Display: Analog
Band Material: Stainless Steel
Watchband Length Approx: 19cm
Watchband Width Approx: 2.0cm
Watch case diameter Approx: 3.8cm
Watch case Thickness Approx: 1.1cm
Watch Weight Approx: 105g
Package Included:
1 MEGIR Watch
package: Simple PVC Bag
The product does not include a box, if you need a gift box, please open the following link buy!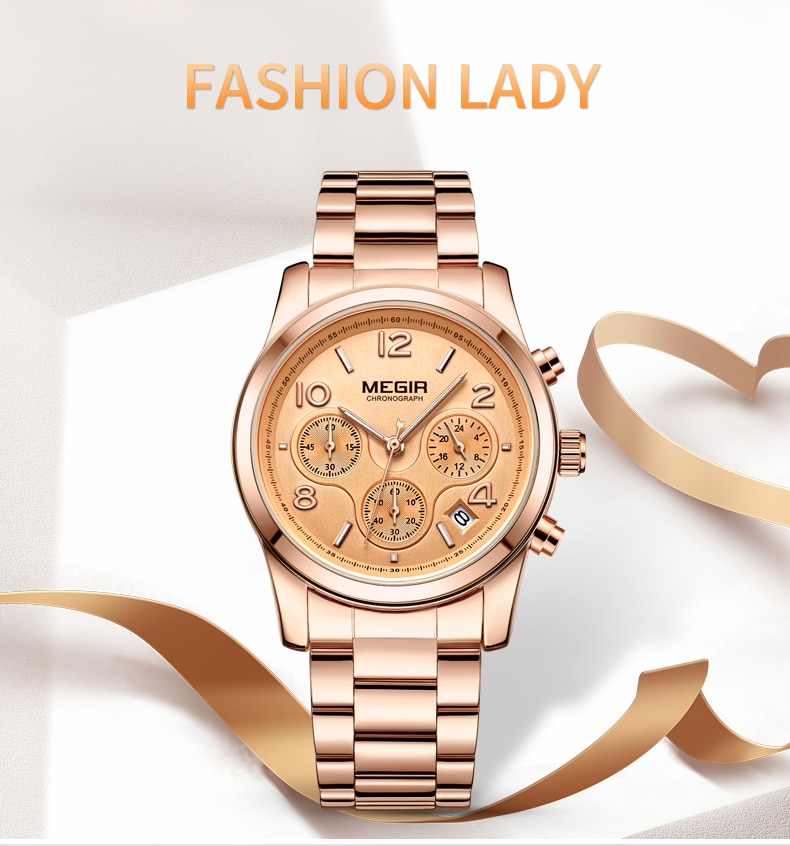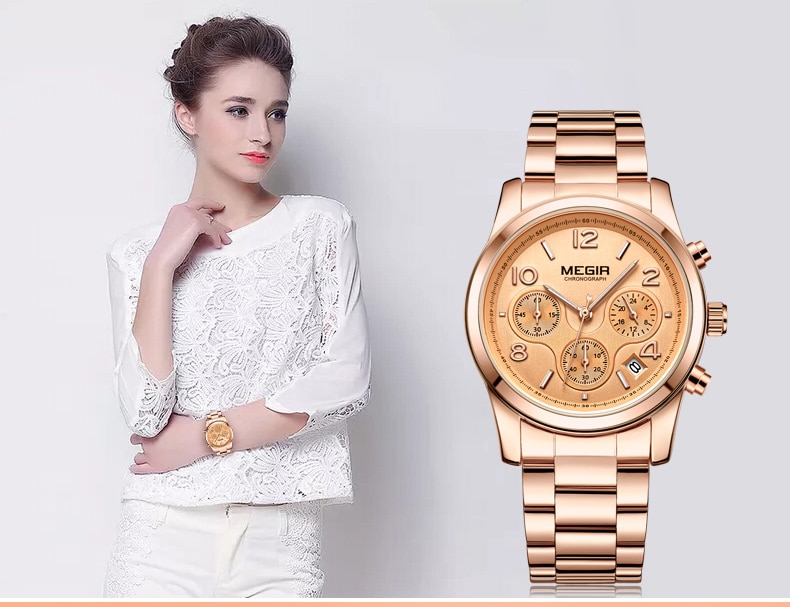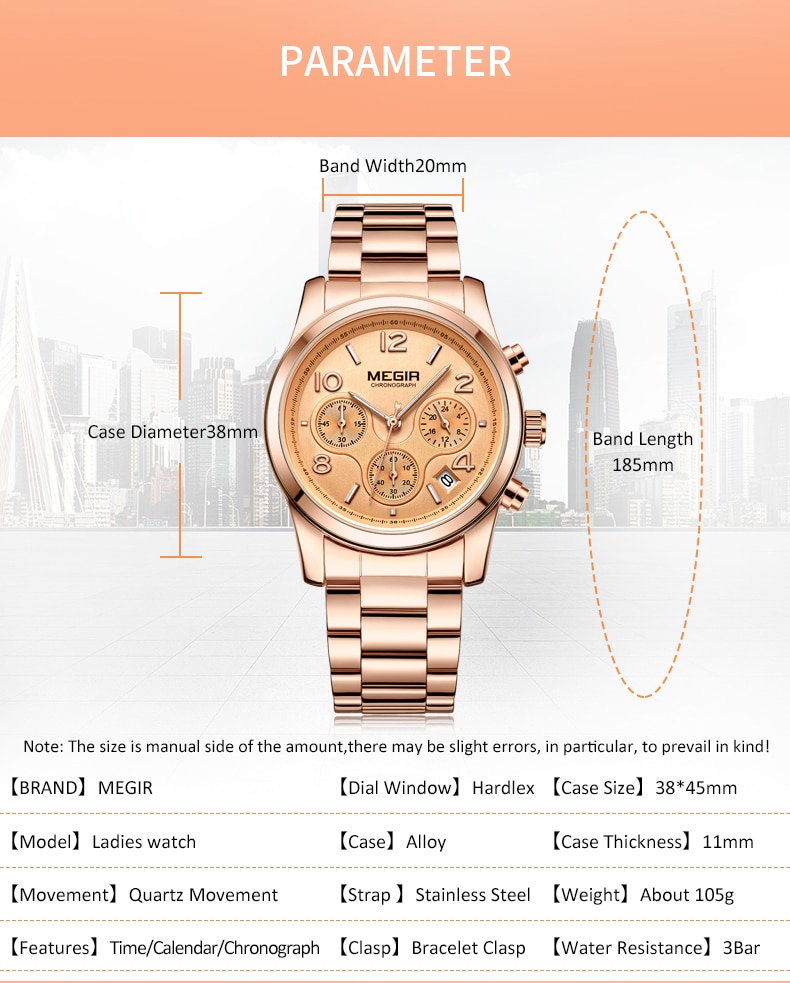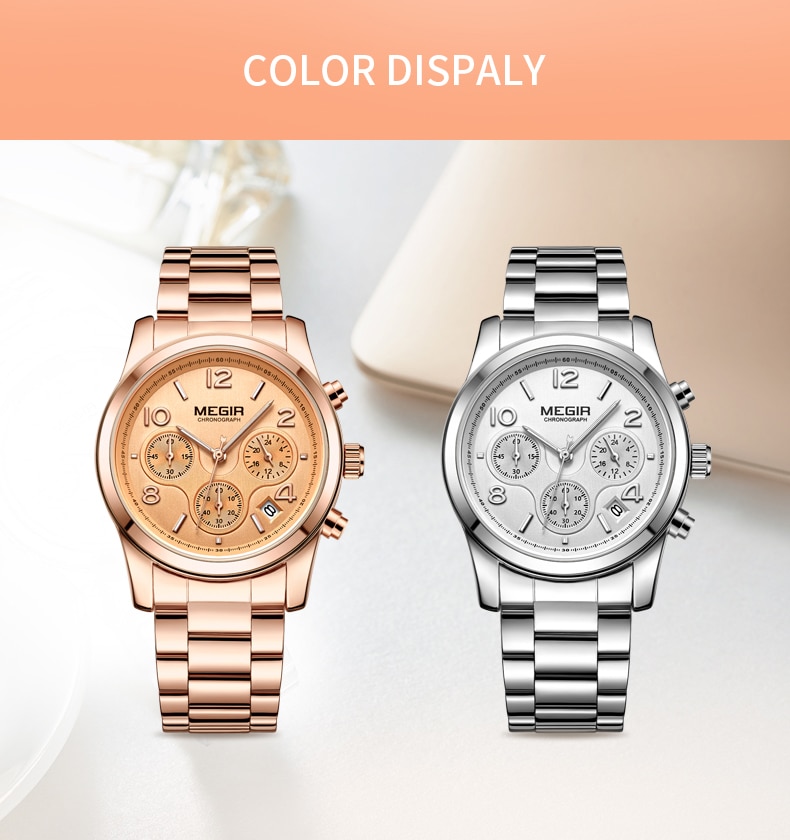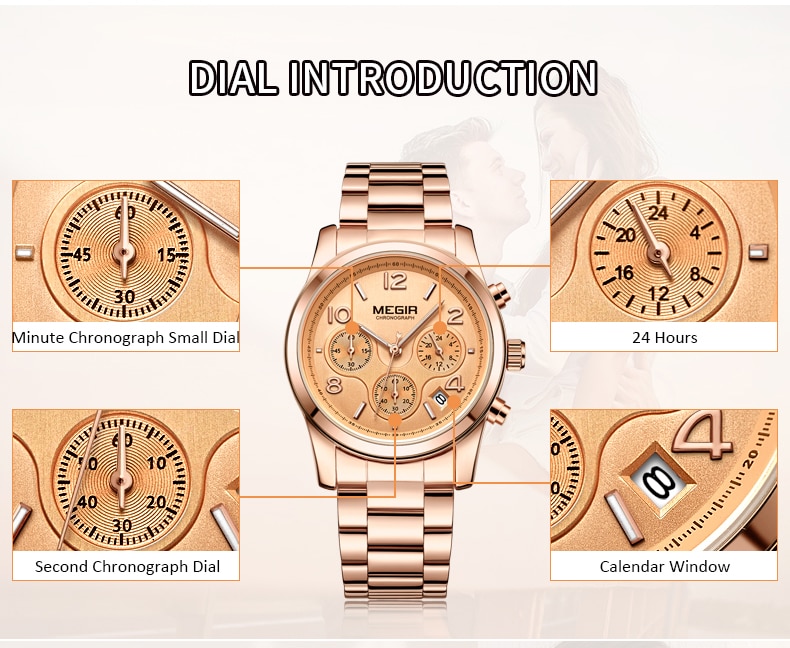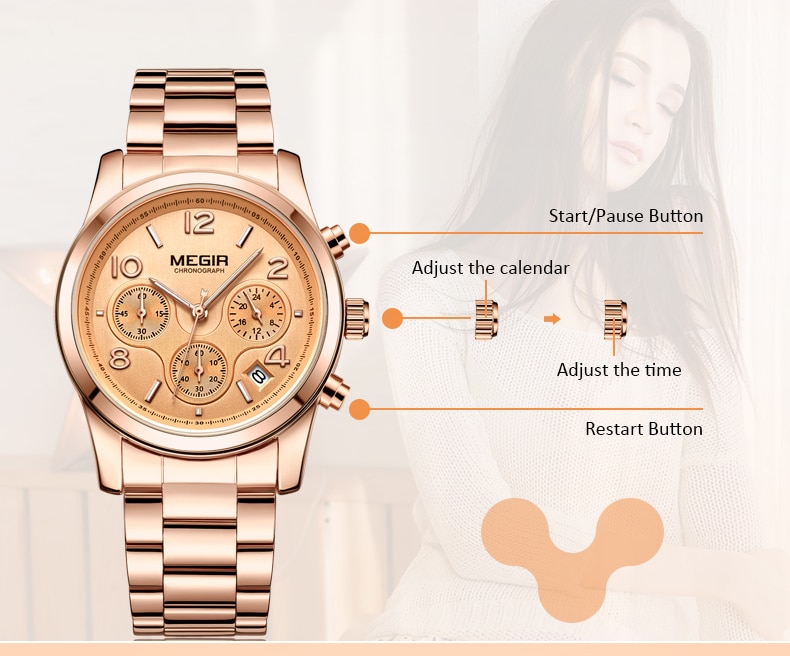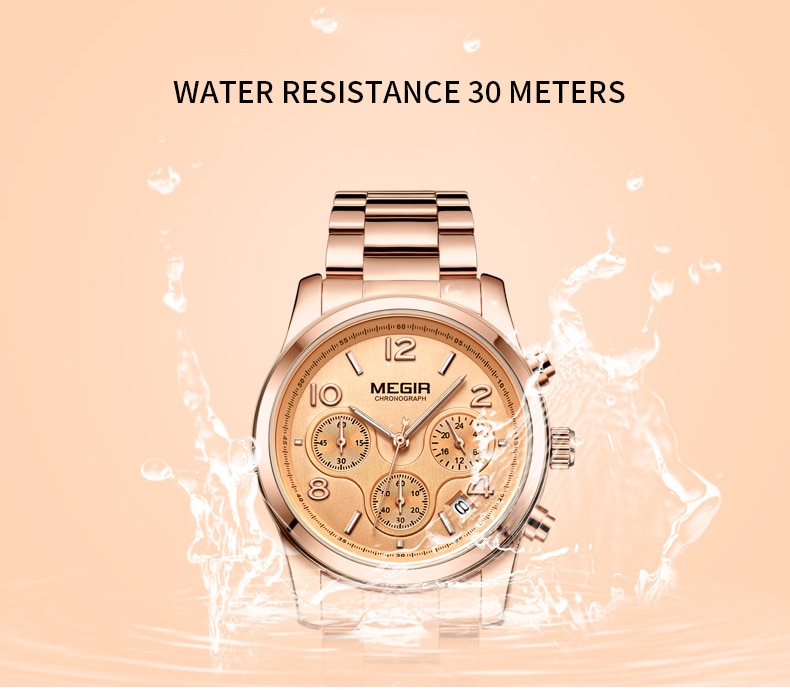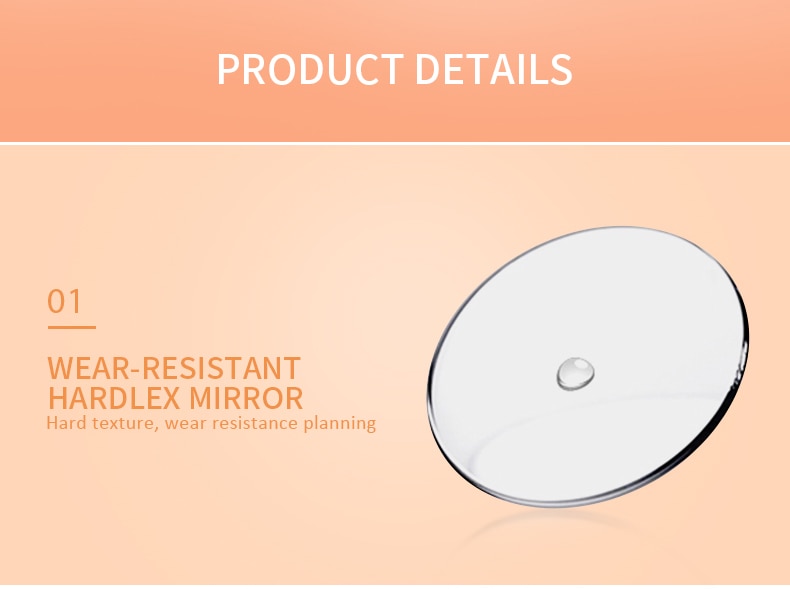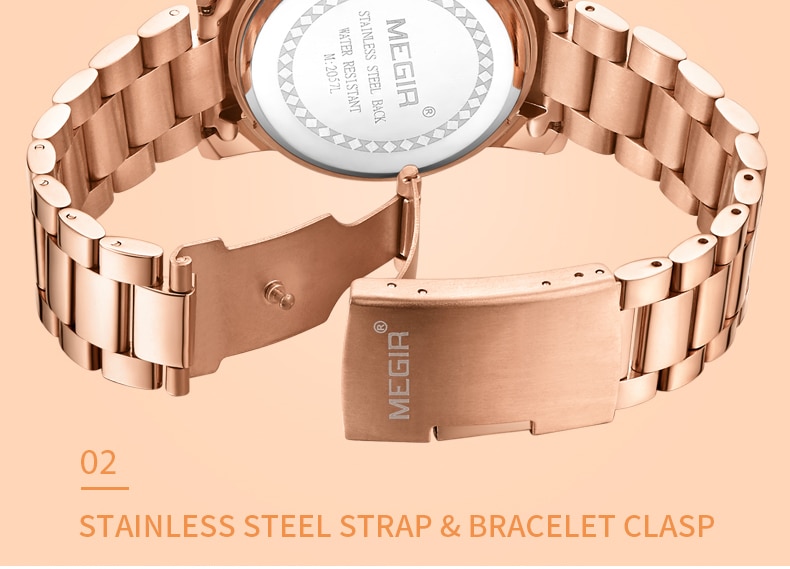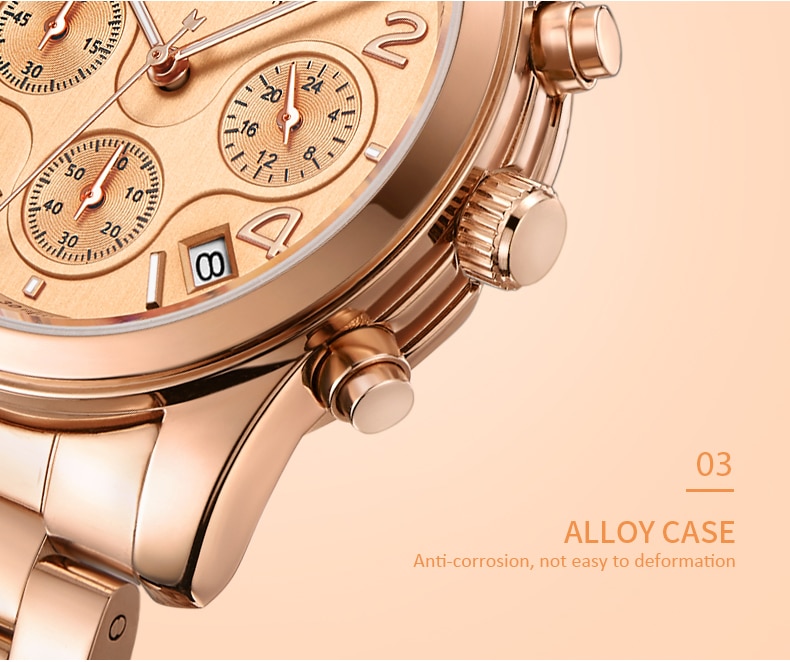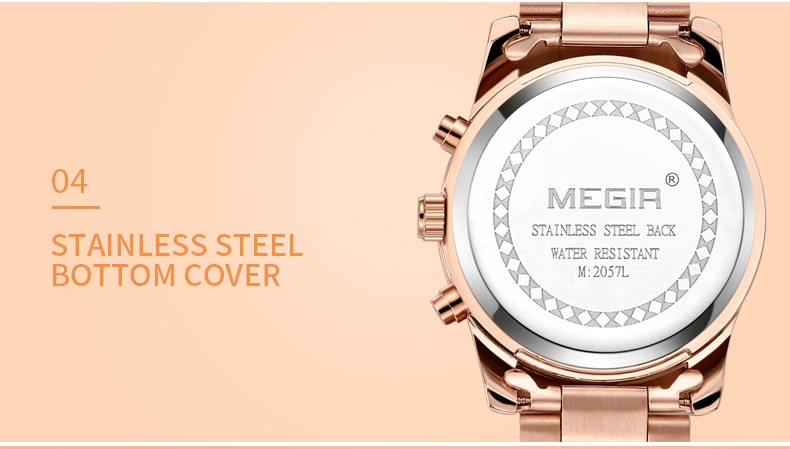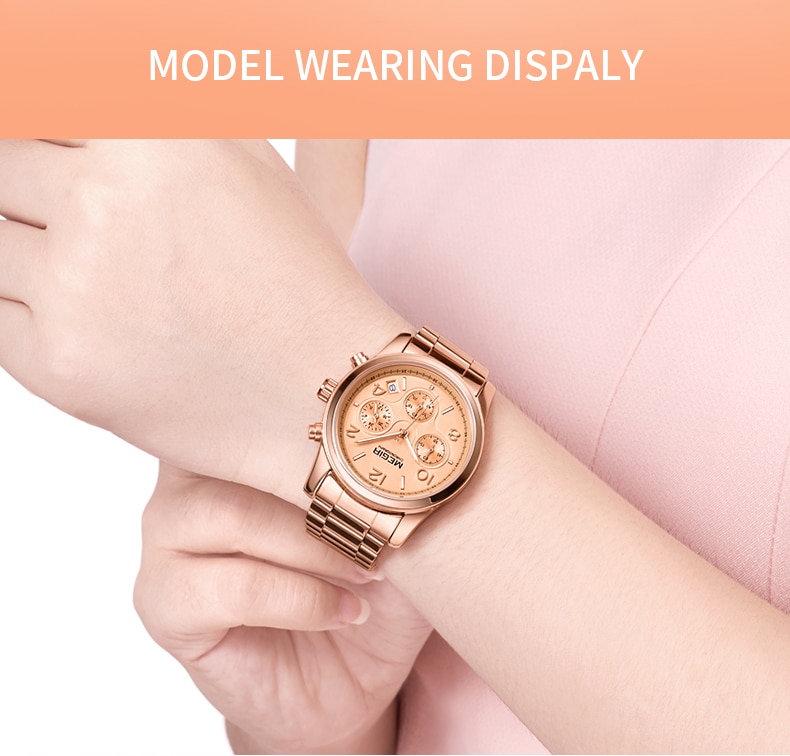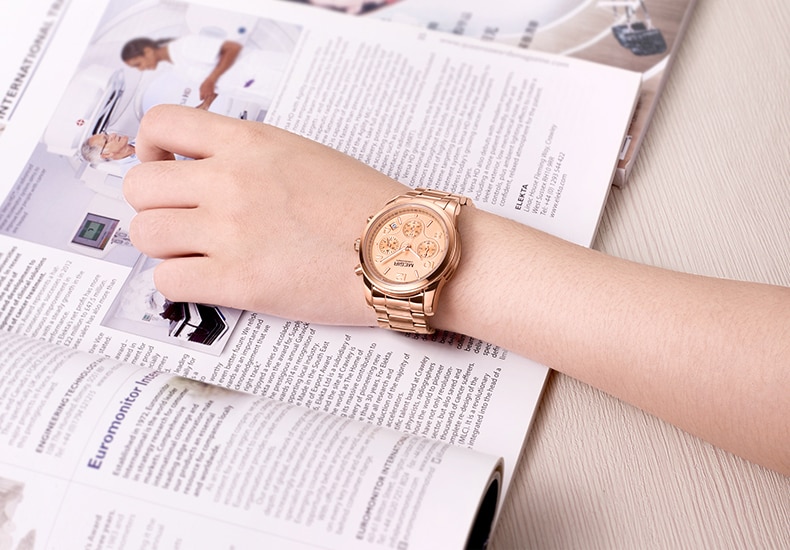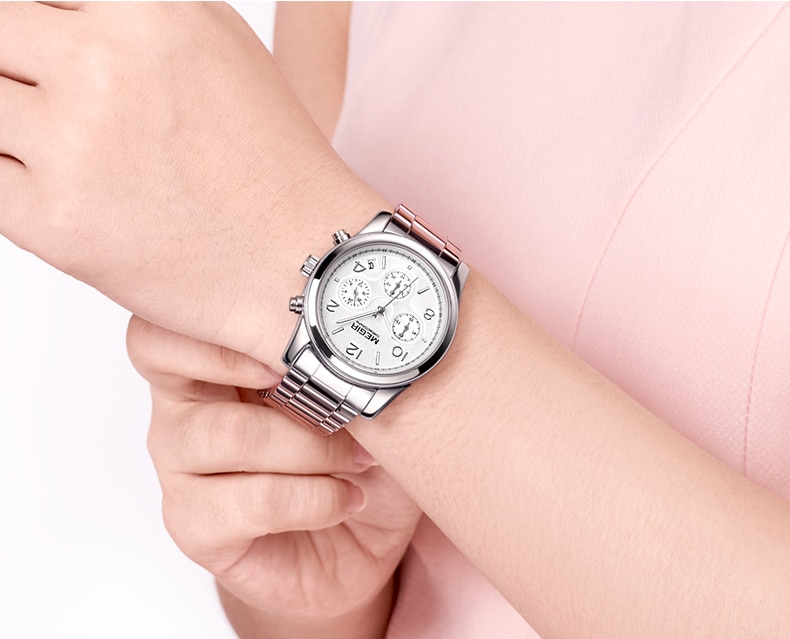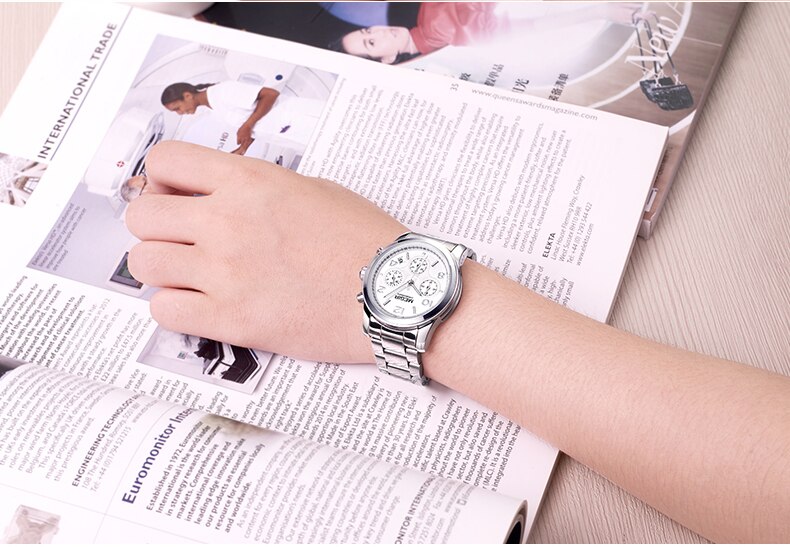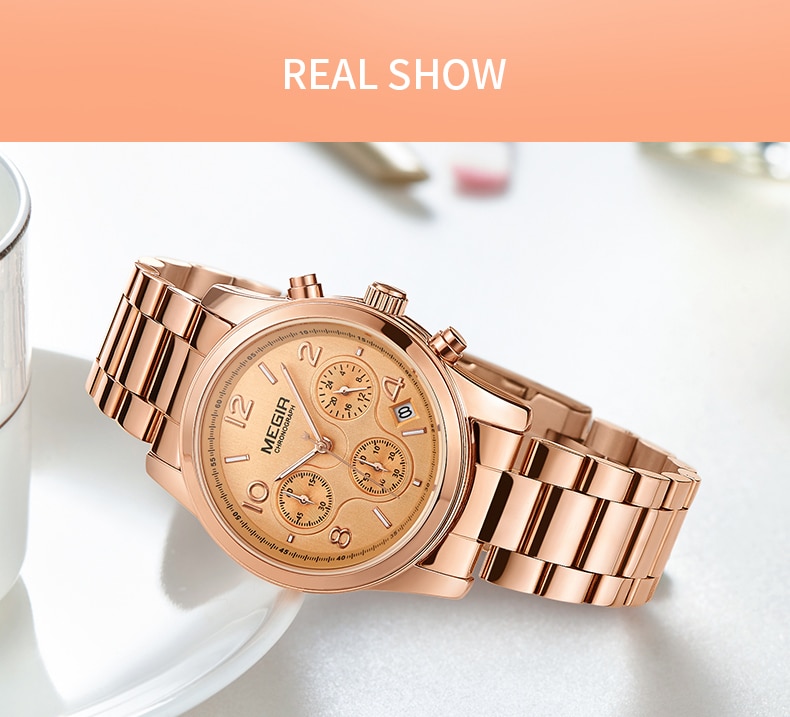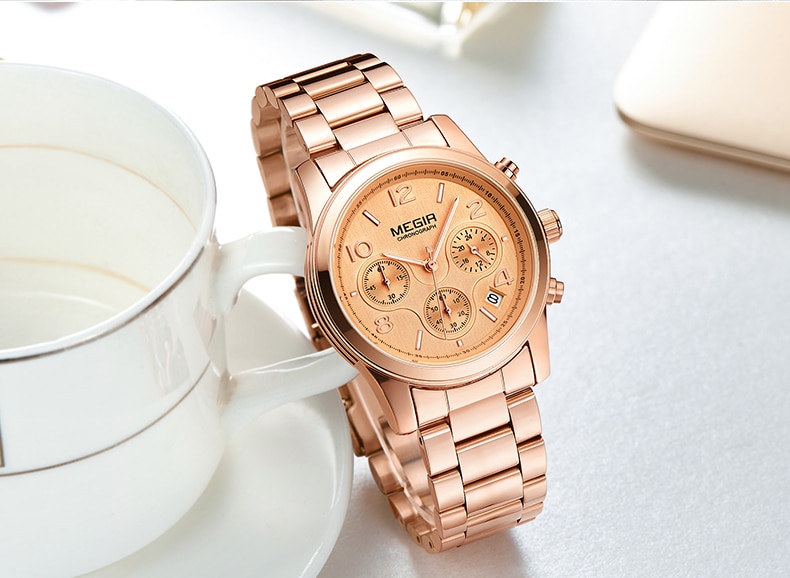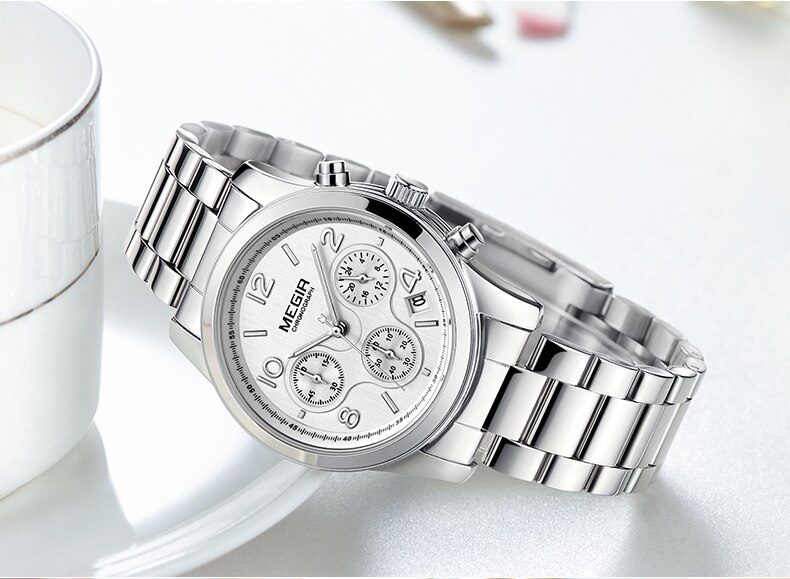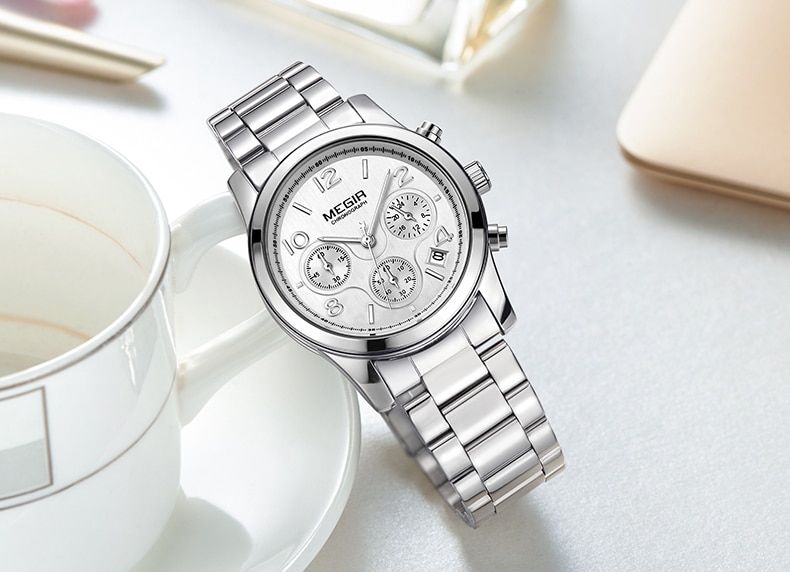 Fashion Chronograph Women Watches | Stainless Steel Watches
While most of us love a timeless watch, we must also consider including a military view to our assortment due to the distinctive rocky aesthetic, attributes, and endurance. The army should be admired because of its higher protection and defense intentions, but military attire has also uniquely affected our society's sartorial trends for decades.
Practical, athletic, and lasting tactical and military watches are a stricter strain of watches and can resist the messiest of requirements. Here would be the very best army and strategic watches which could defy any zombie apocalypse.
Looks-wise, this version is reminiscent of a nineties aesthetic, playing the age with its chunkier proportions and minimalist color scheme. This is a watch that's guaranteed to please many gentlemen, awarded its flexibility concerning color and purpose.
Additionally, it features an aluminum case with mineral glass in addition to a rugged steel case, lending to its durability. The design is timeless and simple, which can be accurate to this Suunto brand and ideal for people who only need something minimal and failsafe.
The user-replaceable battery, multiple alarm and date functions, weather tendency indicator, and elevation log will also be excellent bonuses for those desiring a ton more attributes using their timepieces.