Fashion Men Watch
Fashion Men Watch aren't just an accessory, they are an heirloom, an identity, and of course, they are a time-telling tool. That's why they have been one of the most important accessories throughout history.
Brand: MEGIR

Movement: Quartz Movement

Gender: Men

Display: Analog

Band Material: Leather

Watch band length Approx: 22.5cm

Watch band Width Approx: 2.4cm

Watch case diameter Approx: 5.4cm

Watch case Thickness Approx: 1.25cm

Watch Weight Approx: 85g
1 x MEGIR Watches

1 x User manual
The default is watches sending without gift box. If you need Megir original gift box, please write a remark in the order.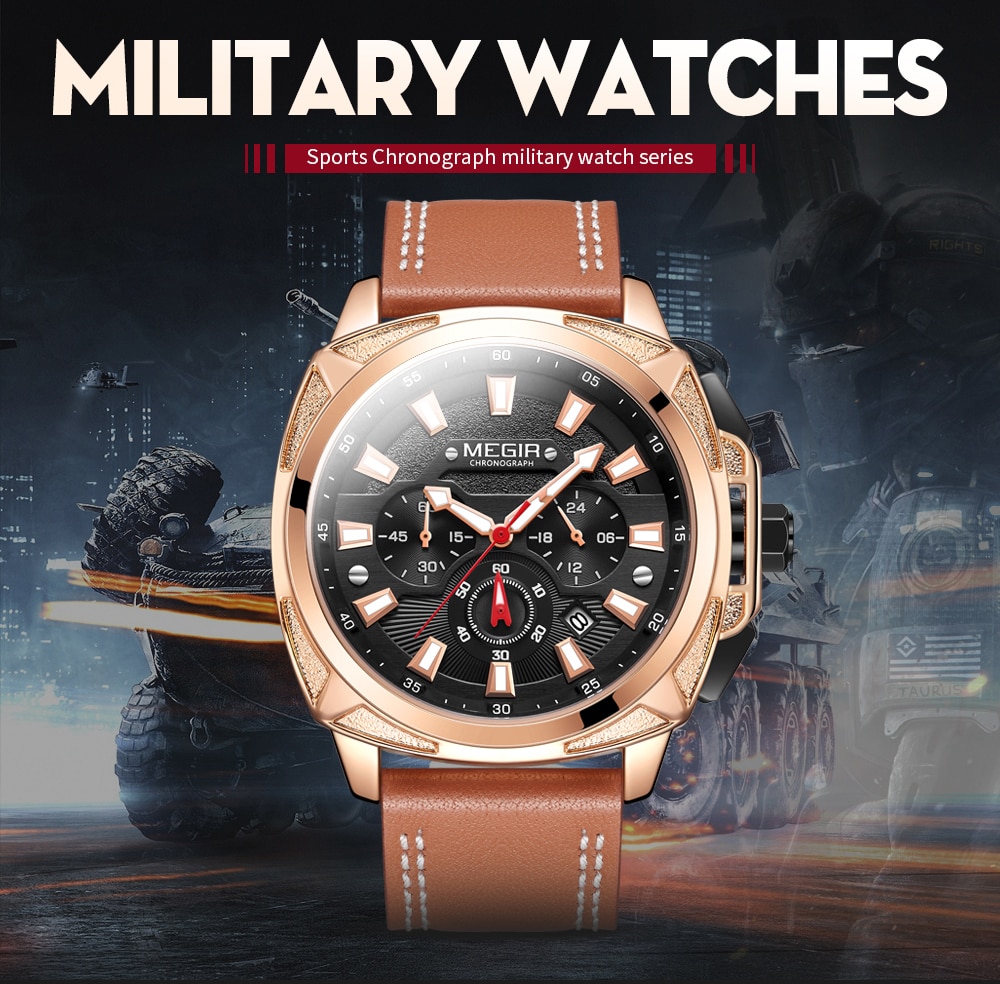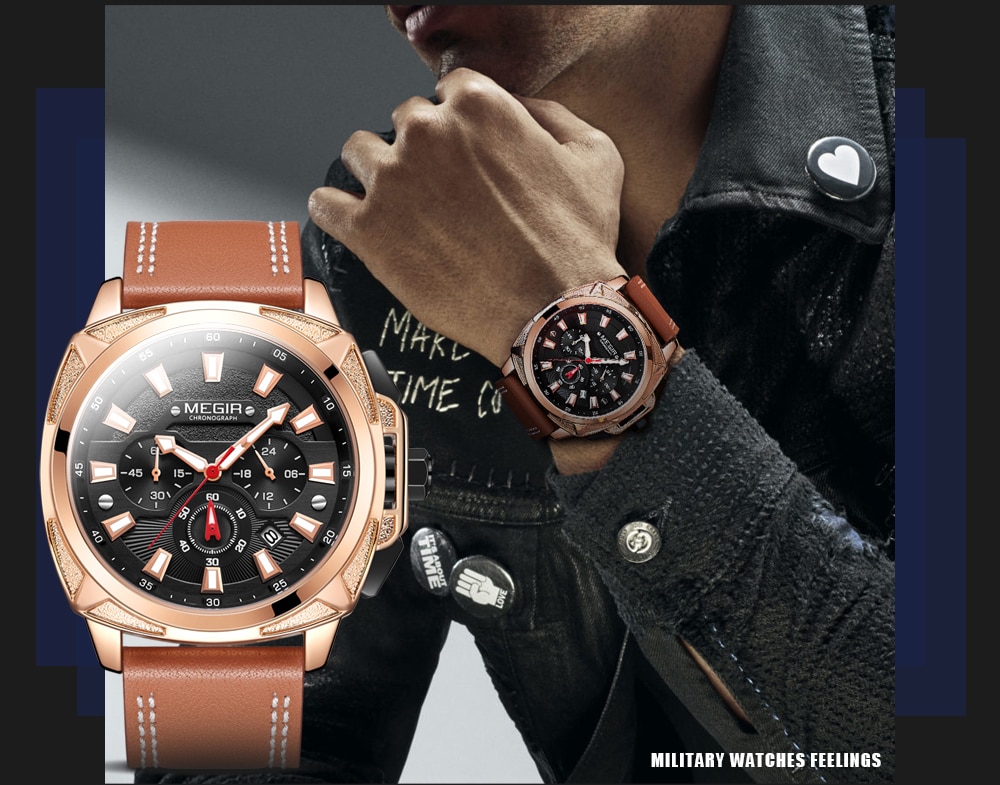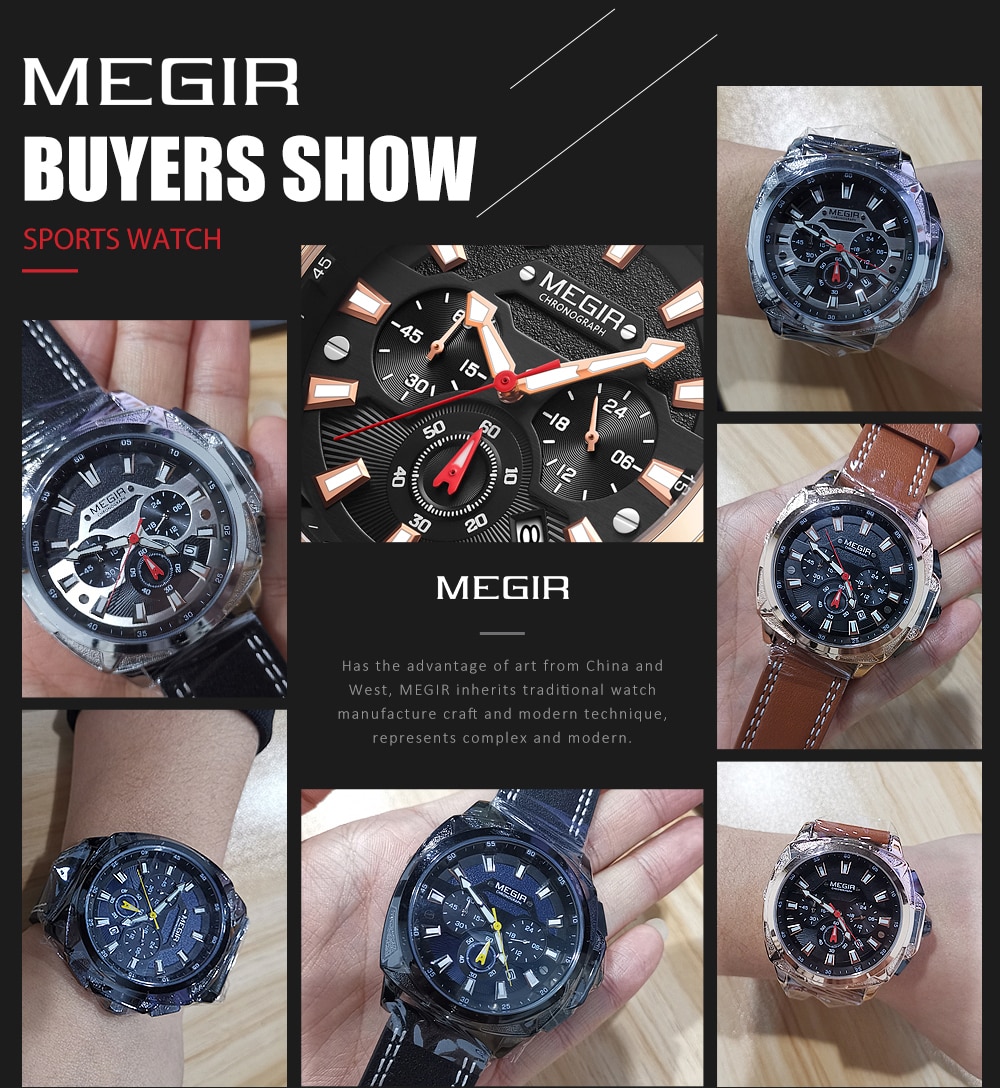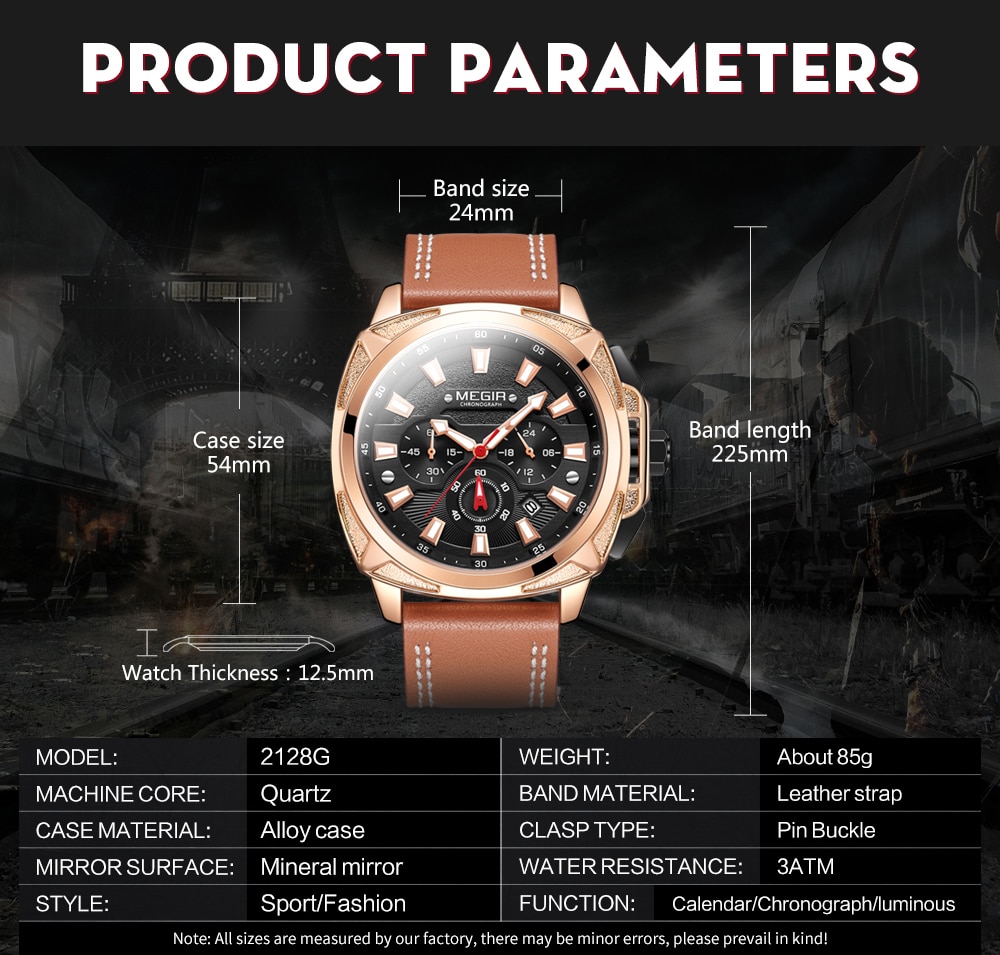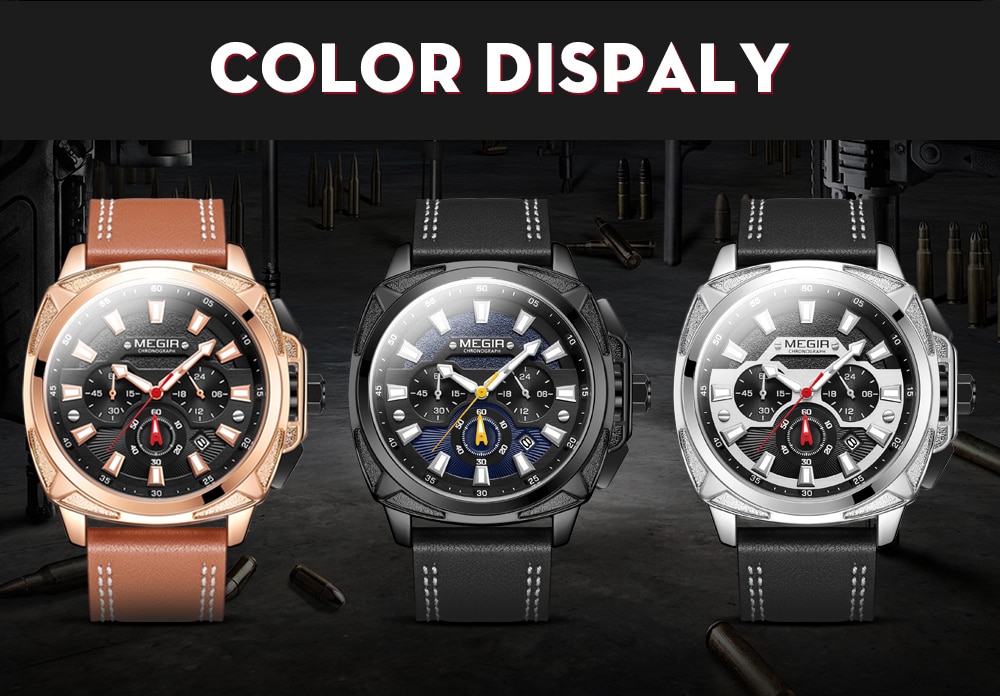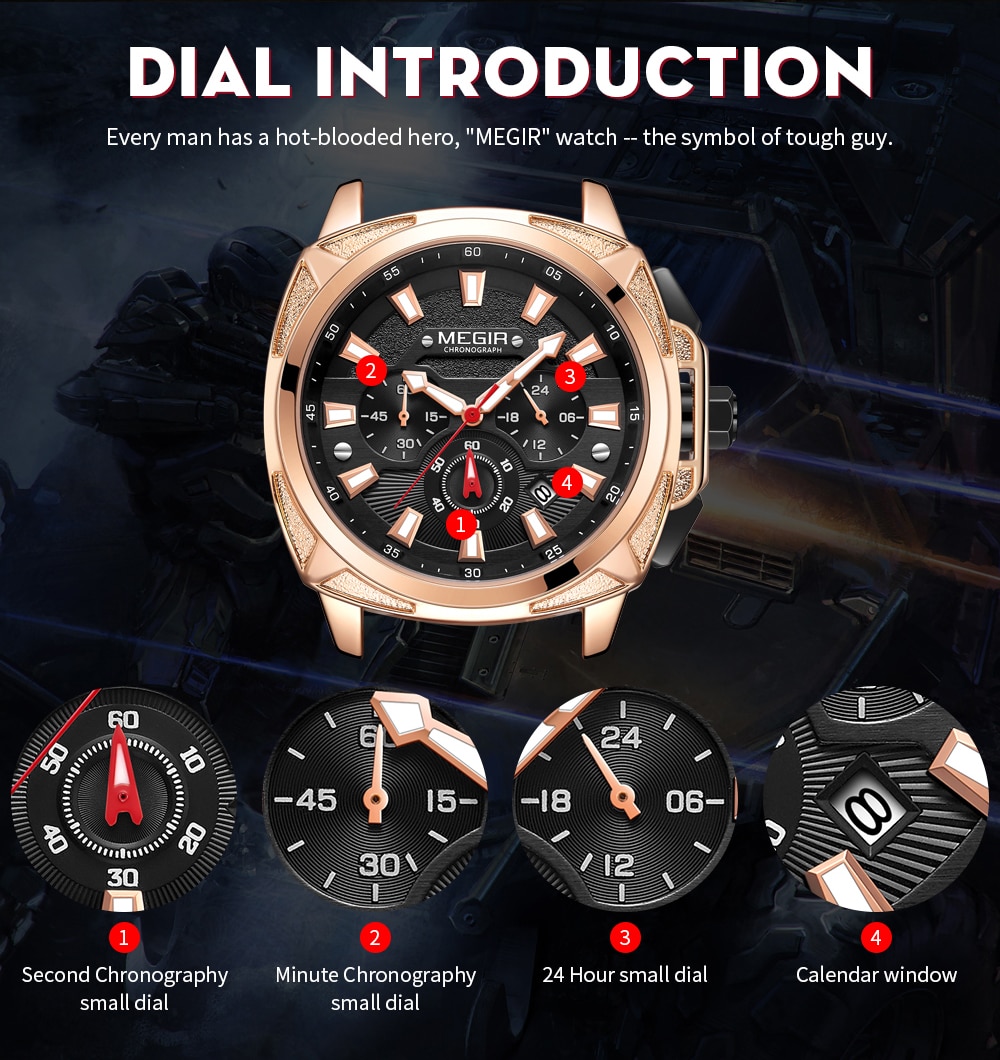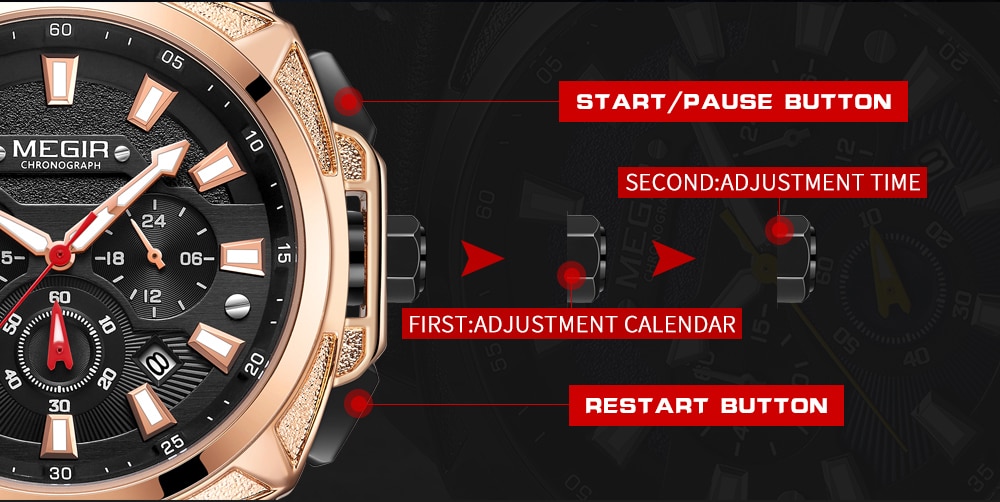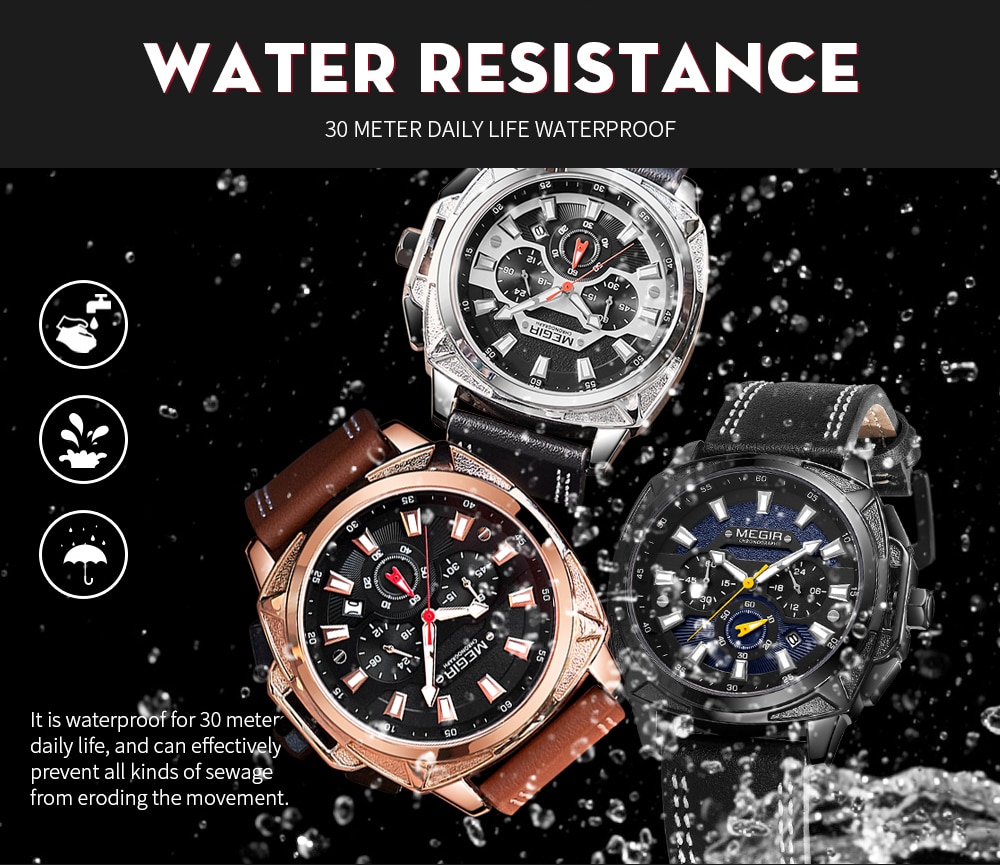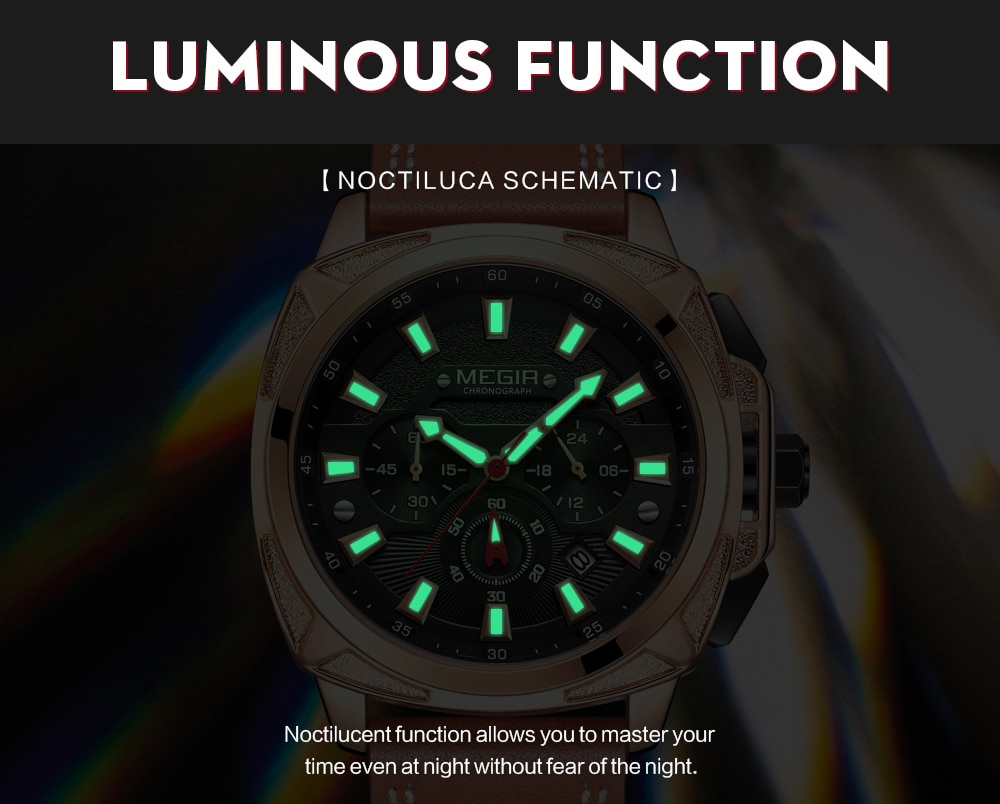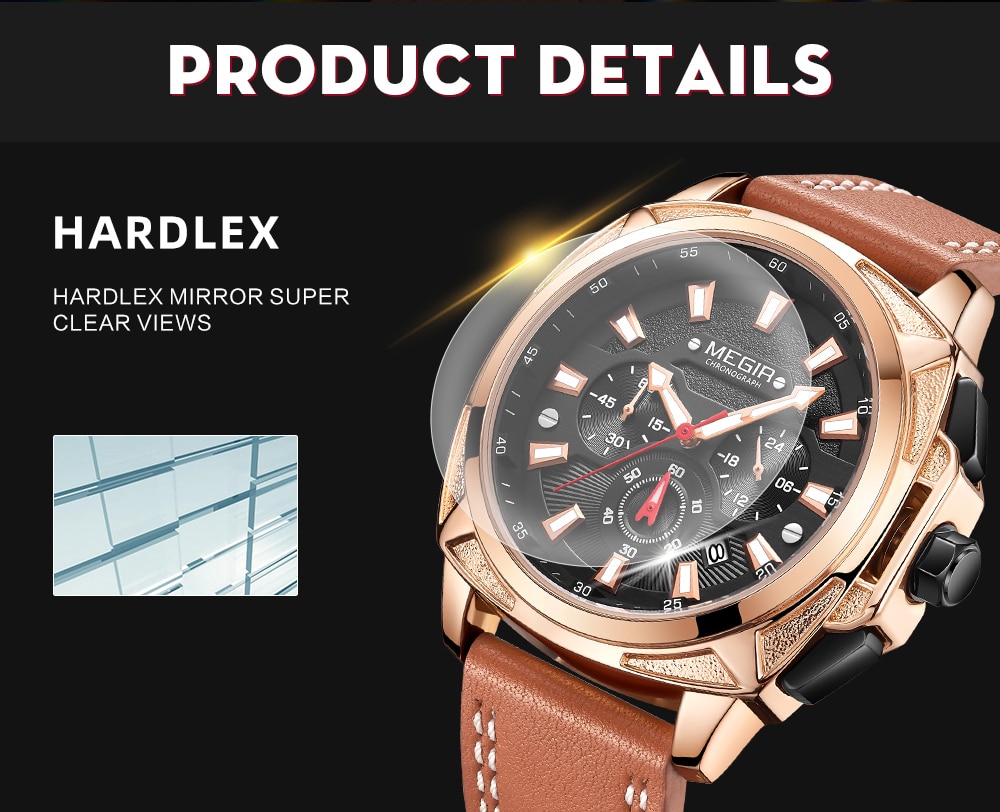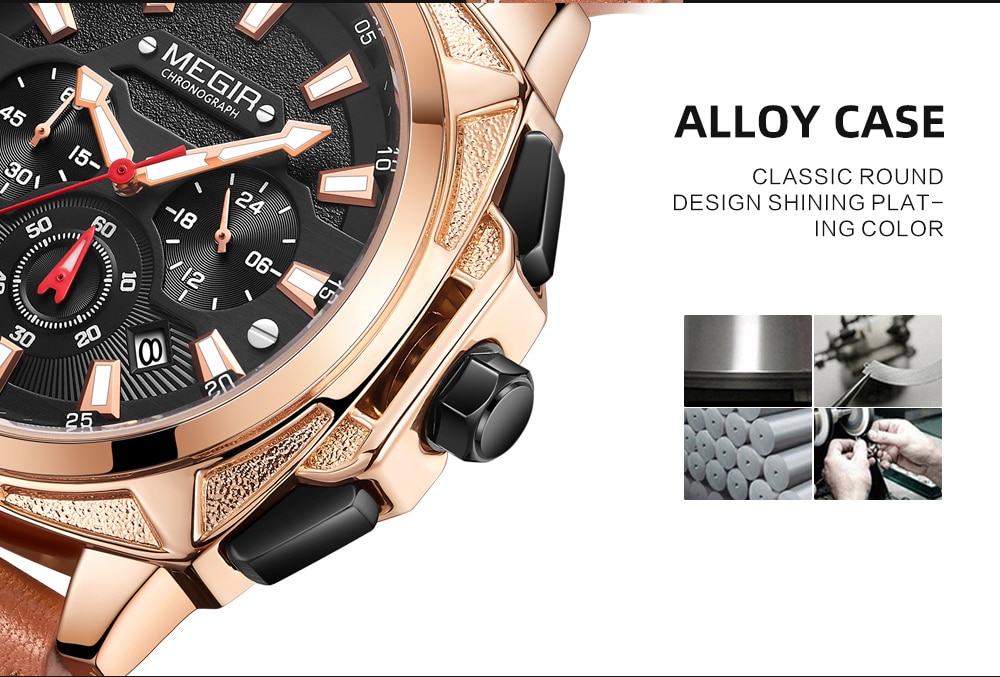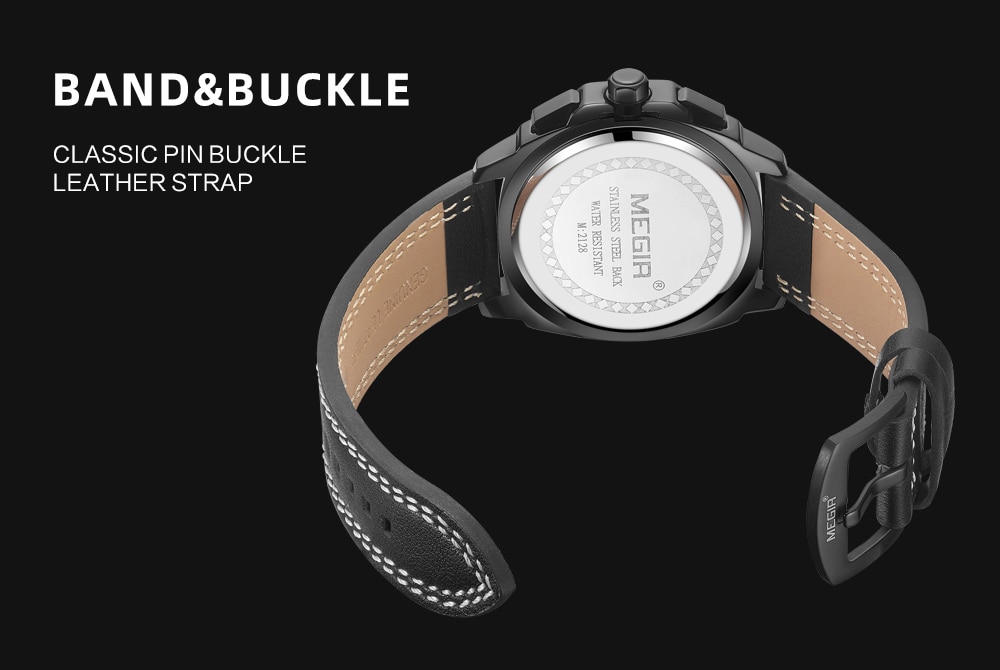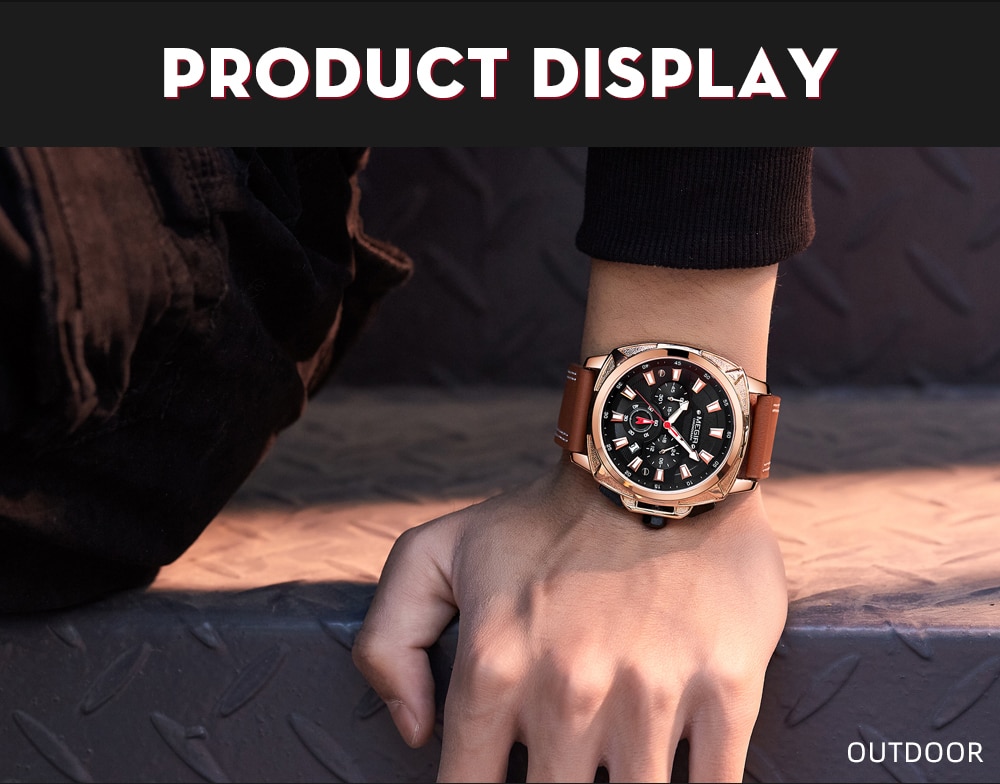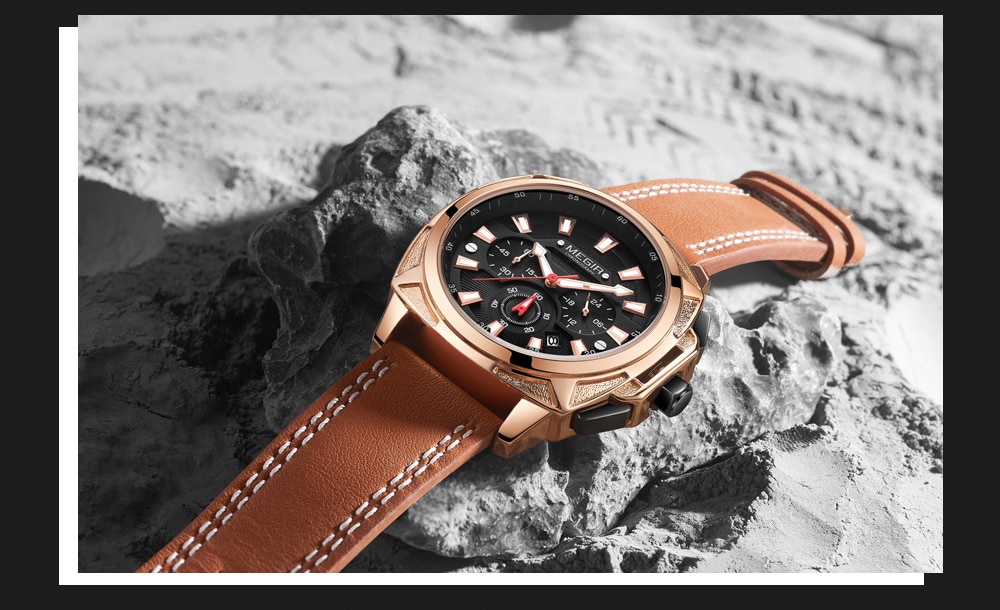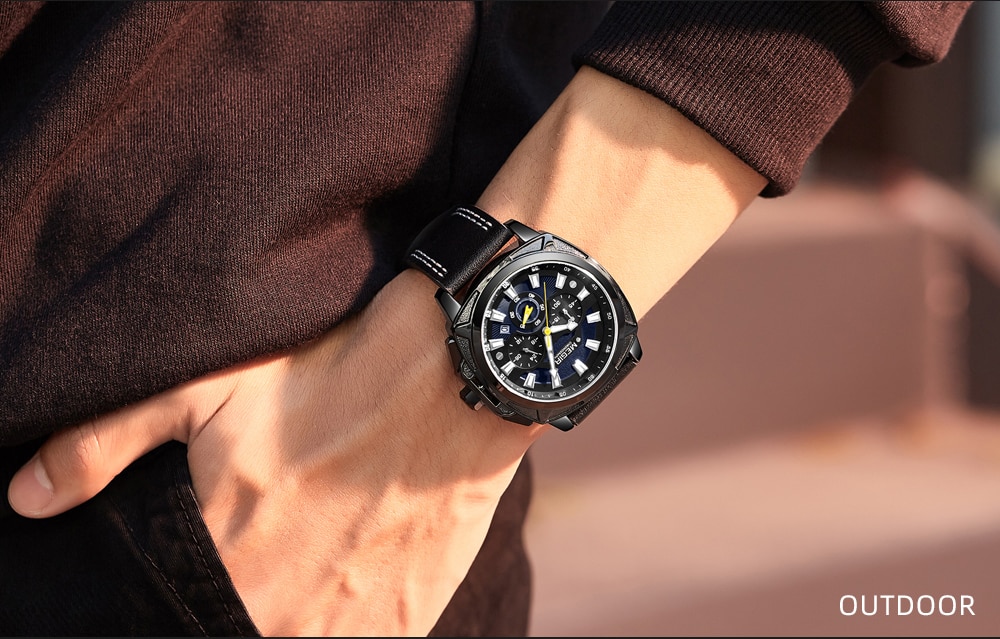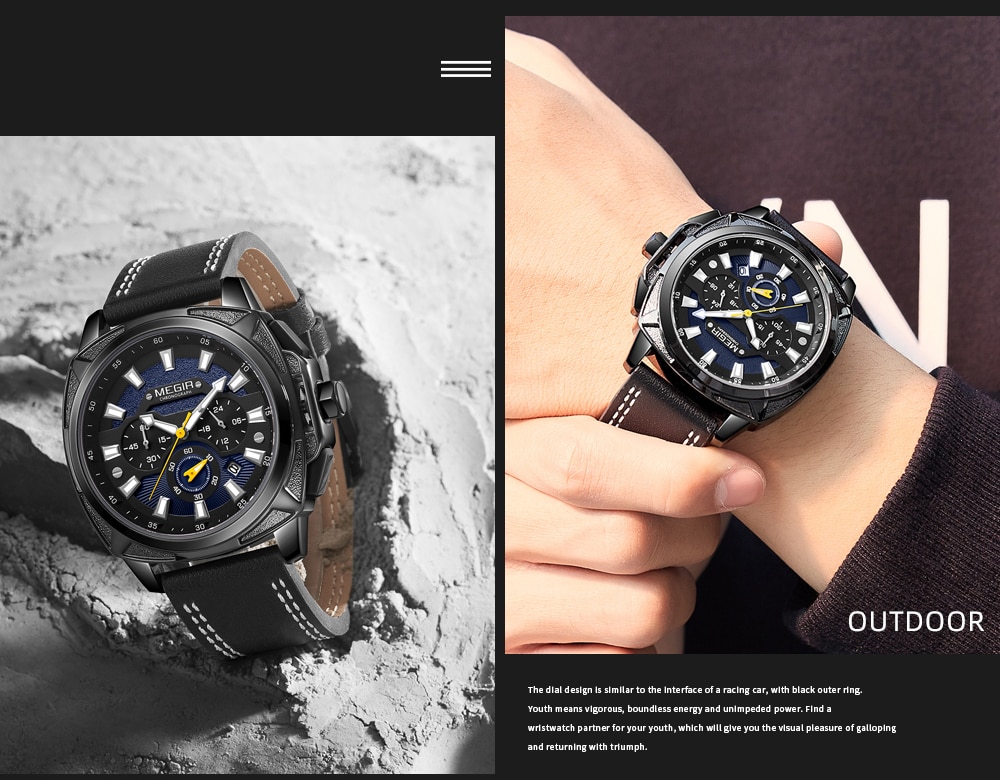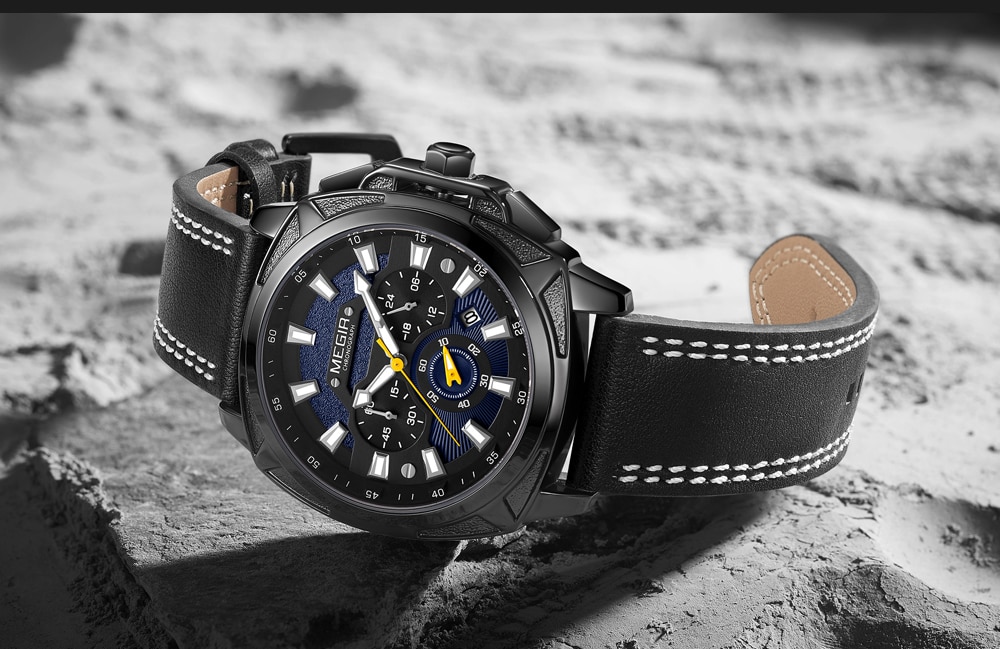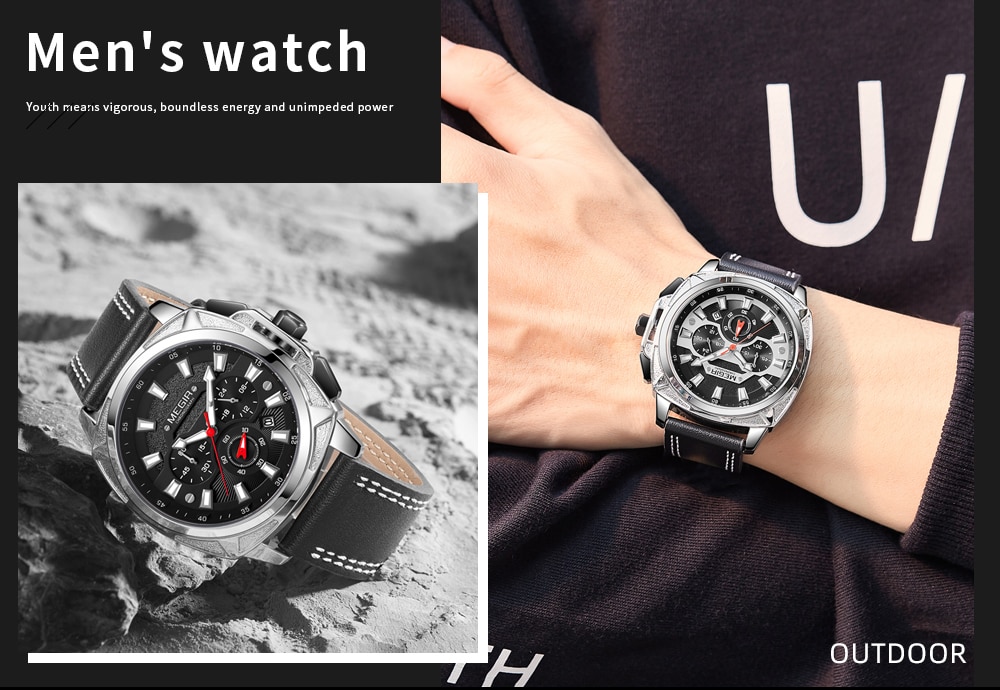 Fashion Men Watch | Luxury Waterproof Watch
Nowadays, modern, digital-timing systems have essentially rendered the mechanical chronograph obsolete. However, their relationships with sports, automobile racing, aviation, and other fascinating aspects of existence are in part why people adore chronographs. Another part is, naturally, the simple fact that they are incredibly complex parts of machinery, where hundreds of small parts must function in excellent synchrony. Therefore, they are generally costly to get. But if you like watches, the negative is a vital piece to accumulate.
Clutch: Similar to the link between engine and transmission in a vehicle, this can be the coupling that connects the chronograph function into the key timekeeping gear train. There are two orientations for your clutch: vertical and horizontal. The former is significantly more common, easier and thinner, although the latter — normally a staple in higher-end chronograph moves — provides a much more seamless relationship between the chronograph and the most important clockwork.
Column wheel: Much like the camera lever, the pillar wheel activates the chronograph but takes on the appearance of a modest turret-like wheel which develops ahead when the pusher is gloomy. The action is a lot smoother than a camera lever, and also the component requires more accuracy to create, thus rendering it more desirable in the opinion of many collectors.
Flyback: a kind of chronograph that may be reset without quitting the chronograph function (that can be necessary in a usual chronograph) — that allows the user to shoot numerous times in rapid succession.