Luxury Quartz Ladies Watch
Women Watch Top Brand Luxury Quartz Ladies Watch Bracelet Clock Lovers Relogio Reloj Mujer Zegarek Damski Montre Femme
Features:
Original MEGIR watch from MEGIR Official Store;
100% new with tag and quality guarantee;
3ATM Water Resistant (You can use it when raining and washing hands, DON'T support hot water and swimming);
With Chronograph Function, with Date and 24 Hours display;
MEGIR creative design and high-quality materials.
Specifications:
Item: Women Watches
 Brand: MEGIR
Model: megir 2114
Watch Type: Reloj Mujer / Zegarek Damski / Montre Femme
Function: Chronograph, Calendar (Date), Waterproof
Case Material: Alloy
Band Material: Leather
Parameters:
Case Diameter: about 37 mm
Case Thickness: about 11 mm
Band Length (the max wearable length): about 200 mm
Band Width: about 18 mm
Package Included:
1 x Megir Watch
1 x Megir original watch box
1 x User manual with warranty card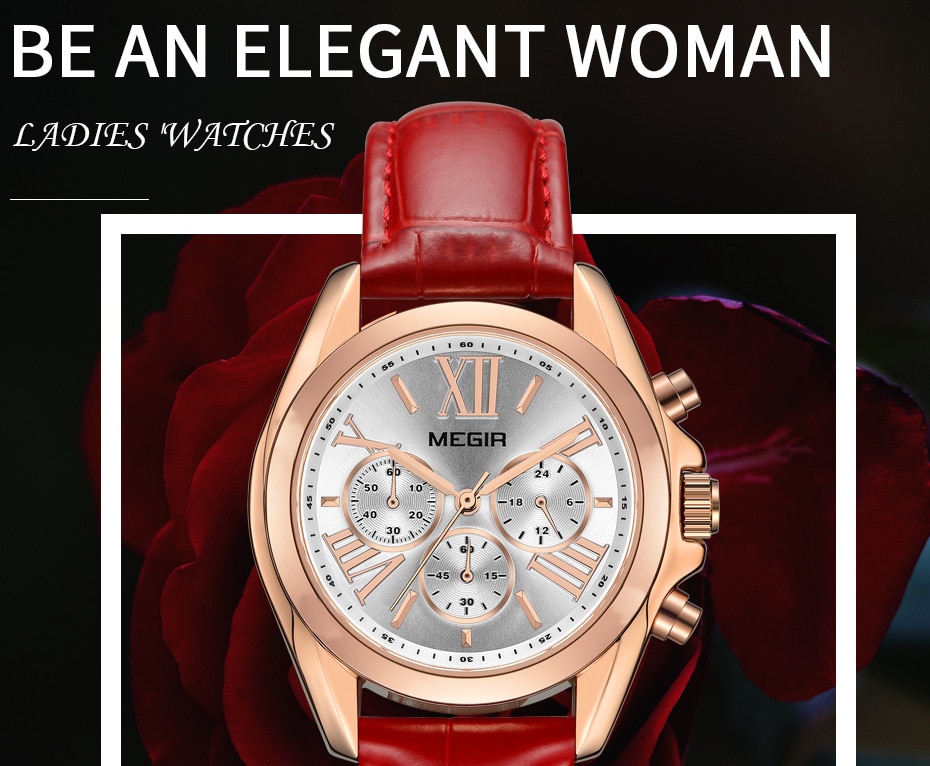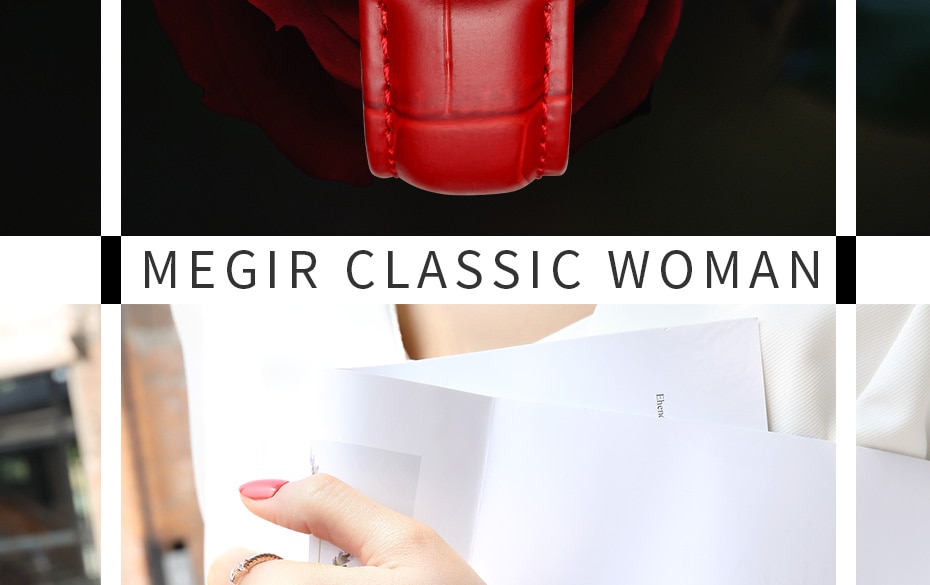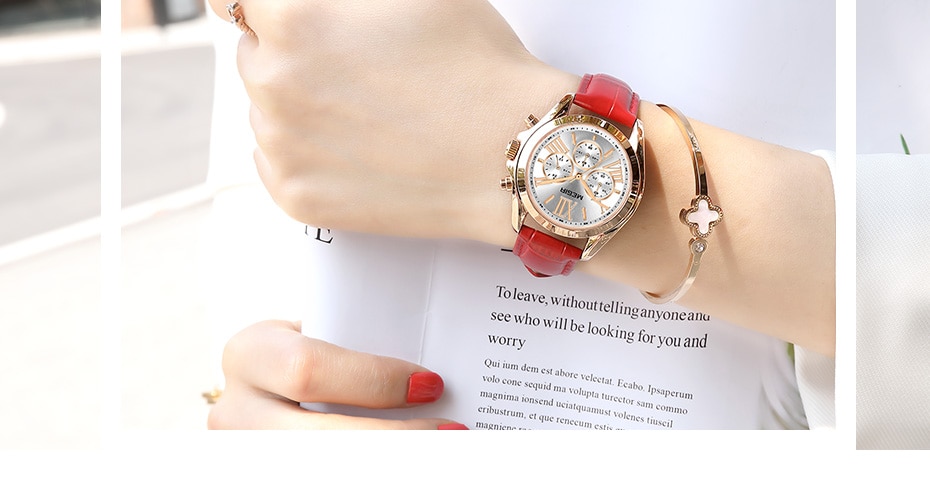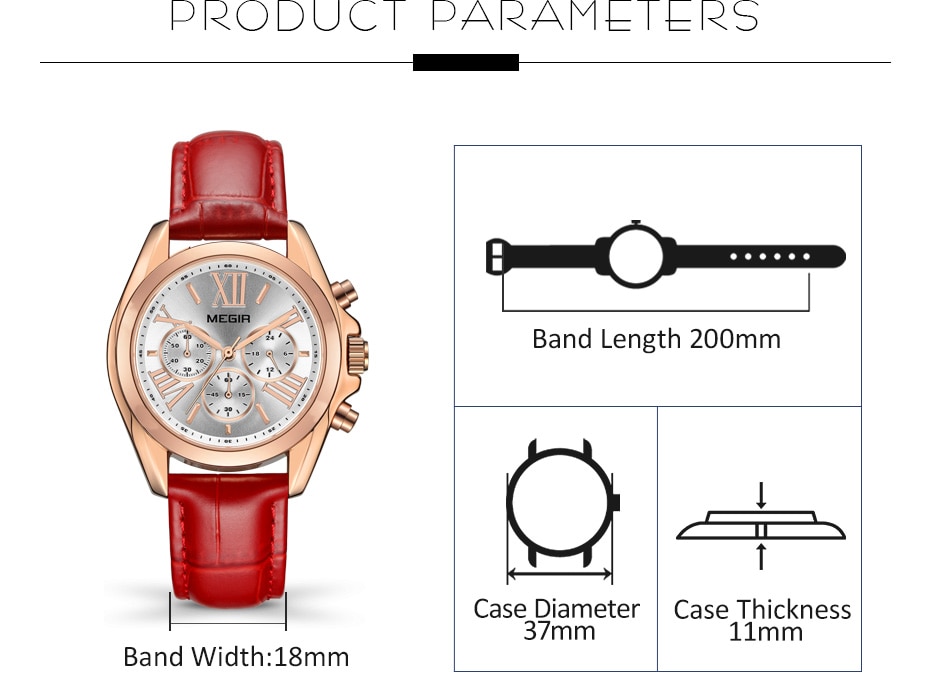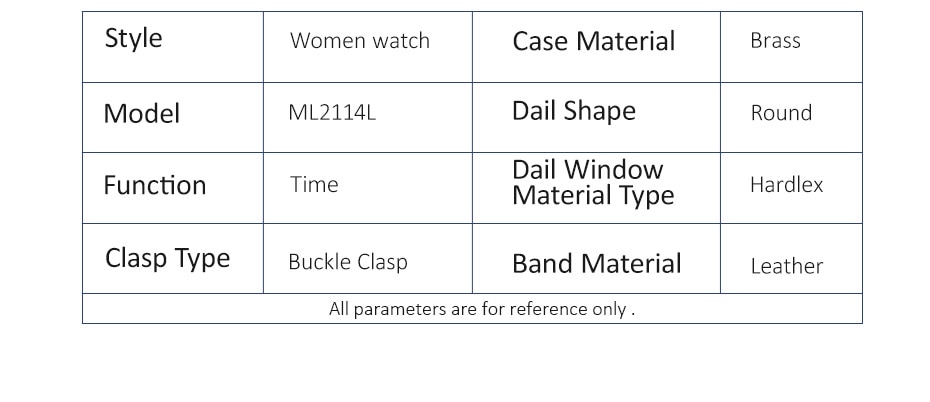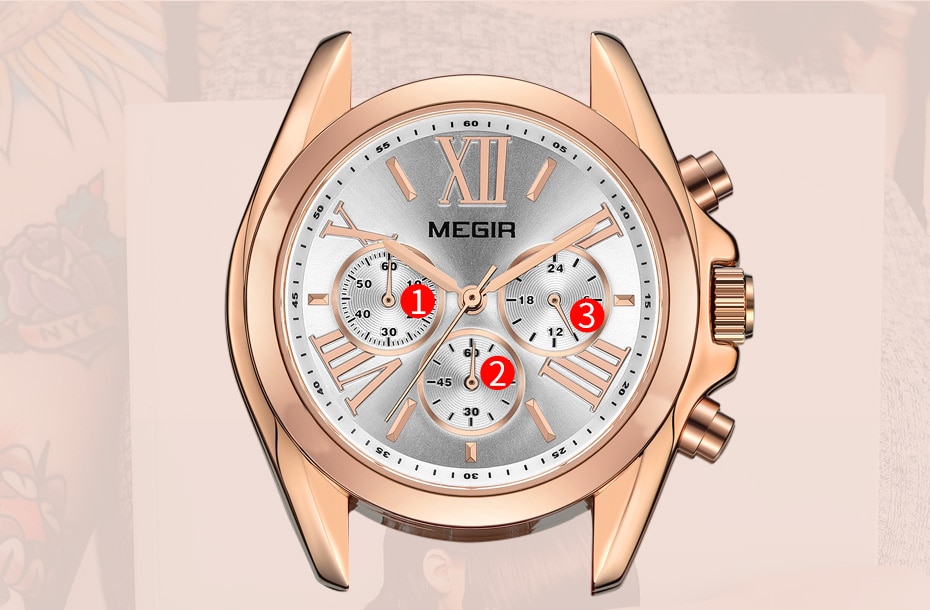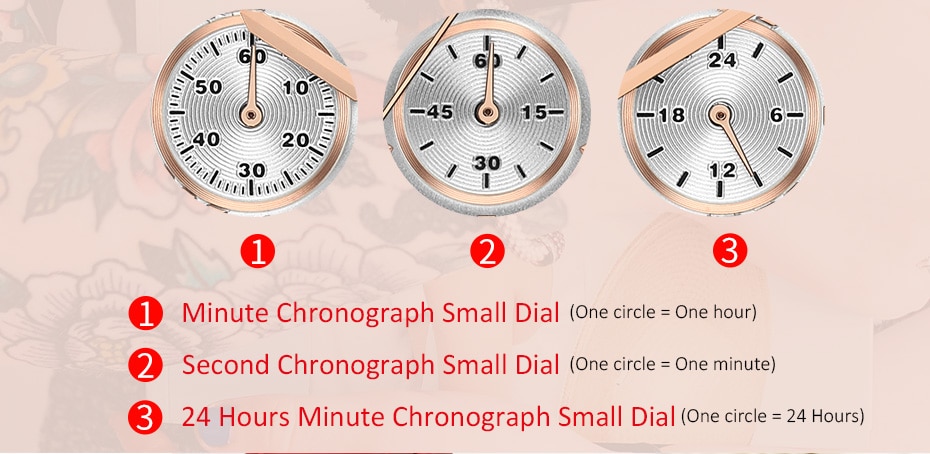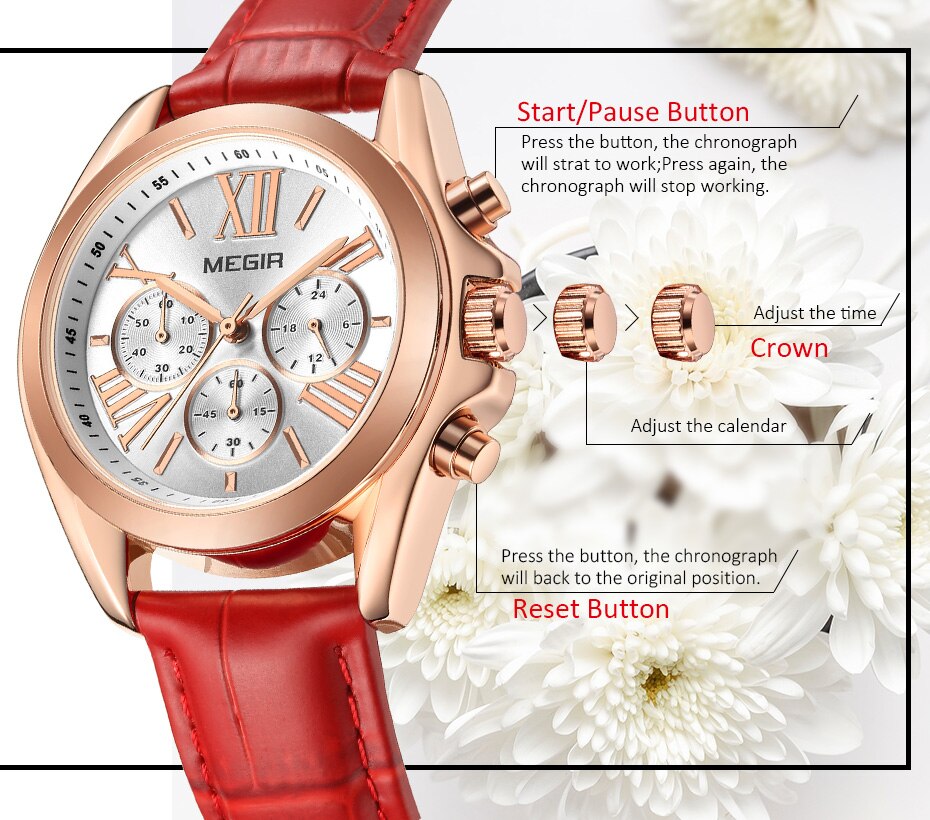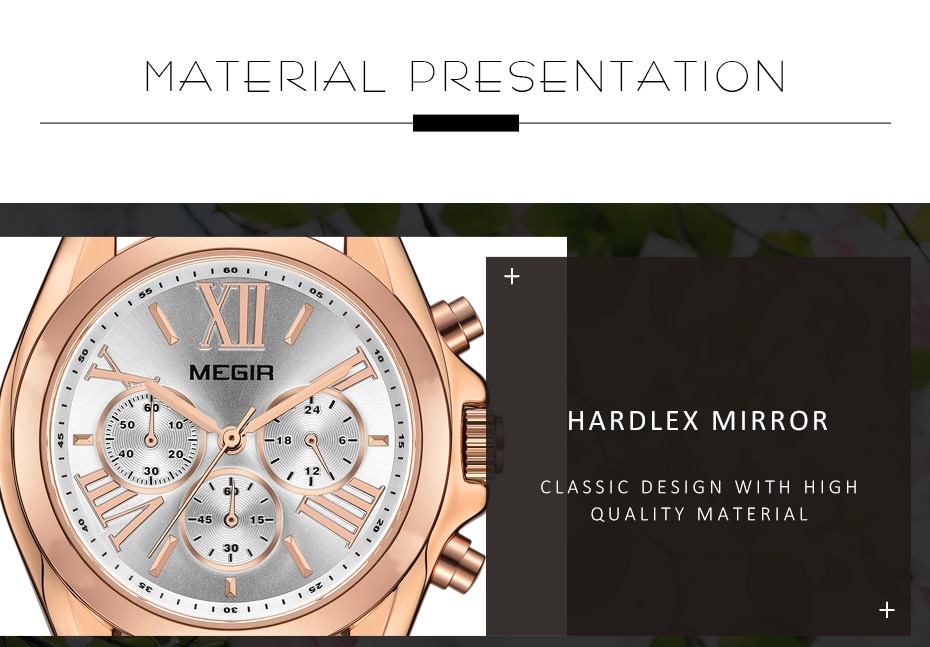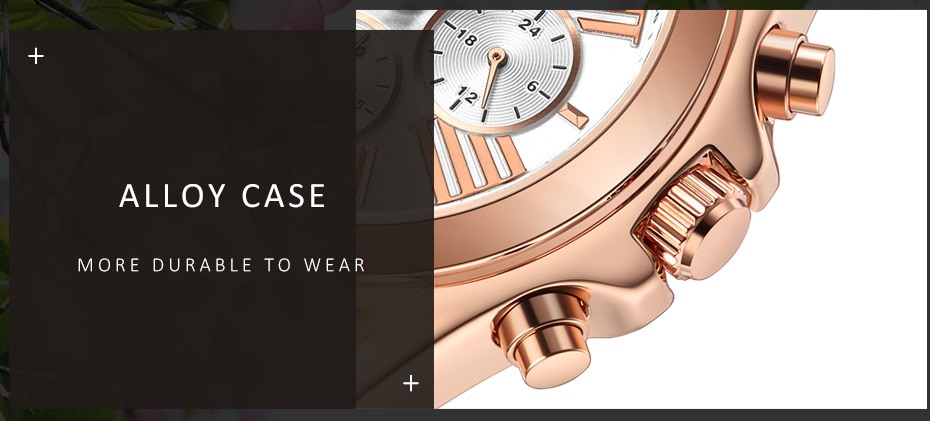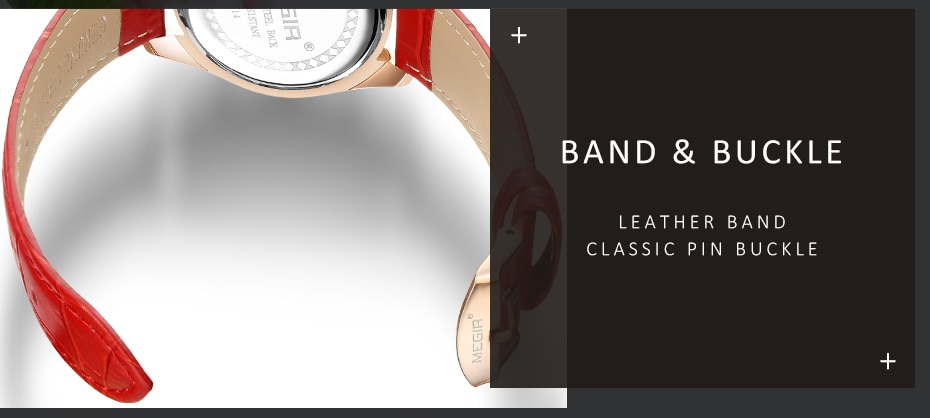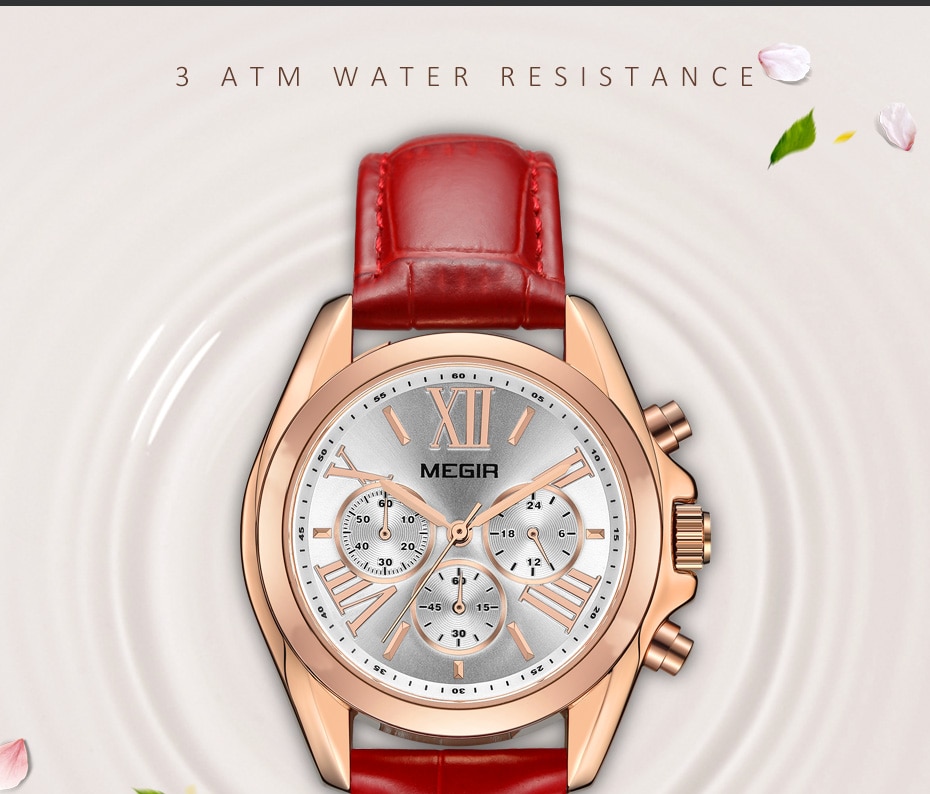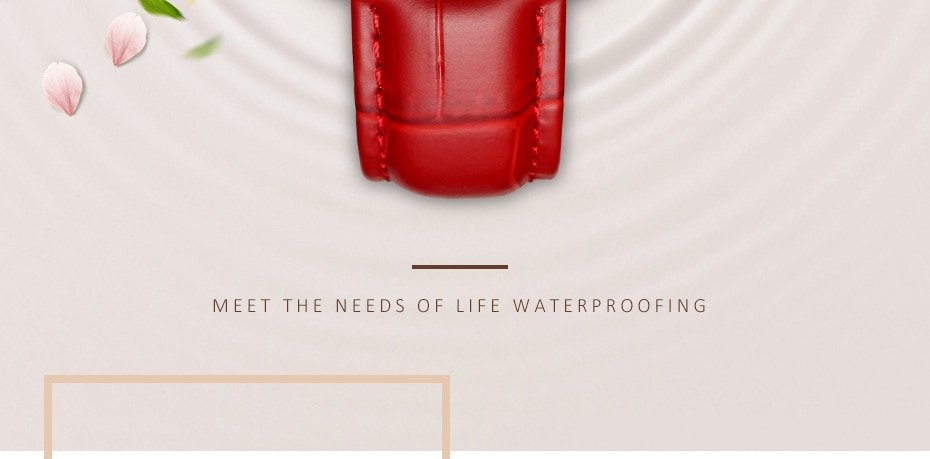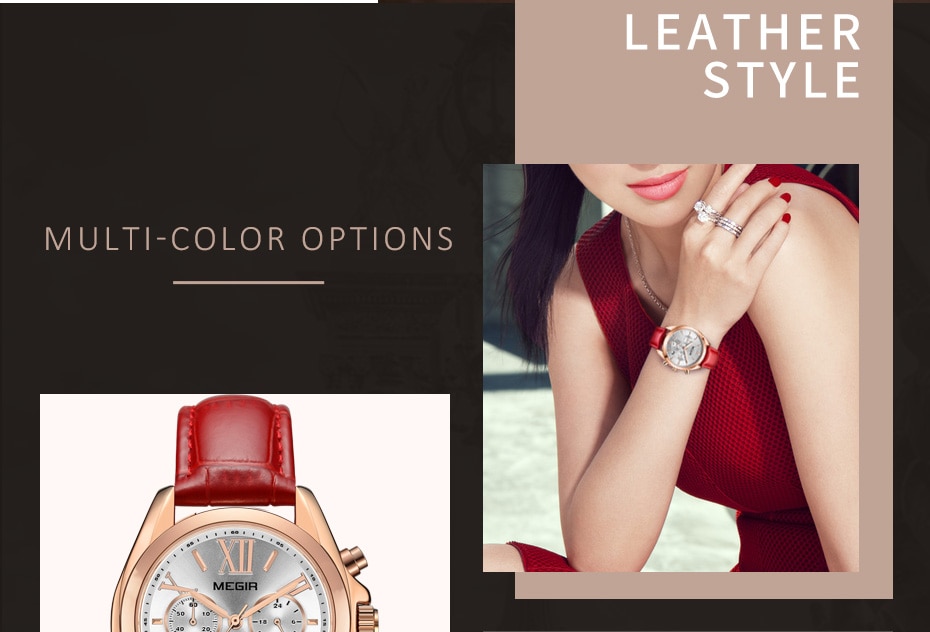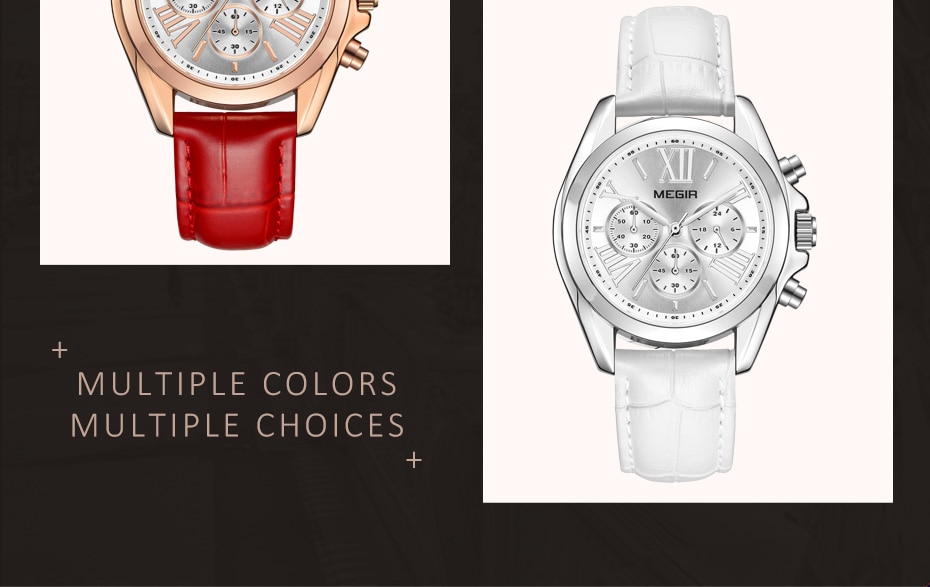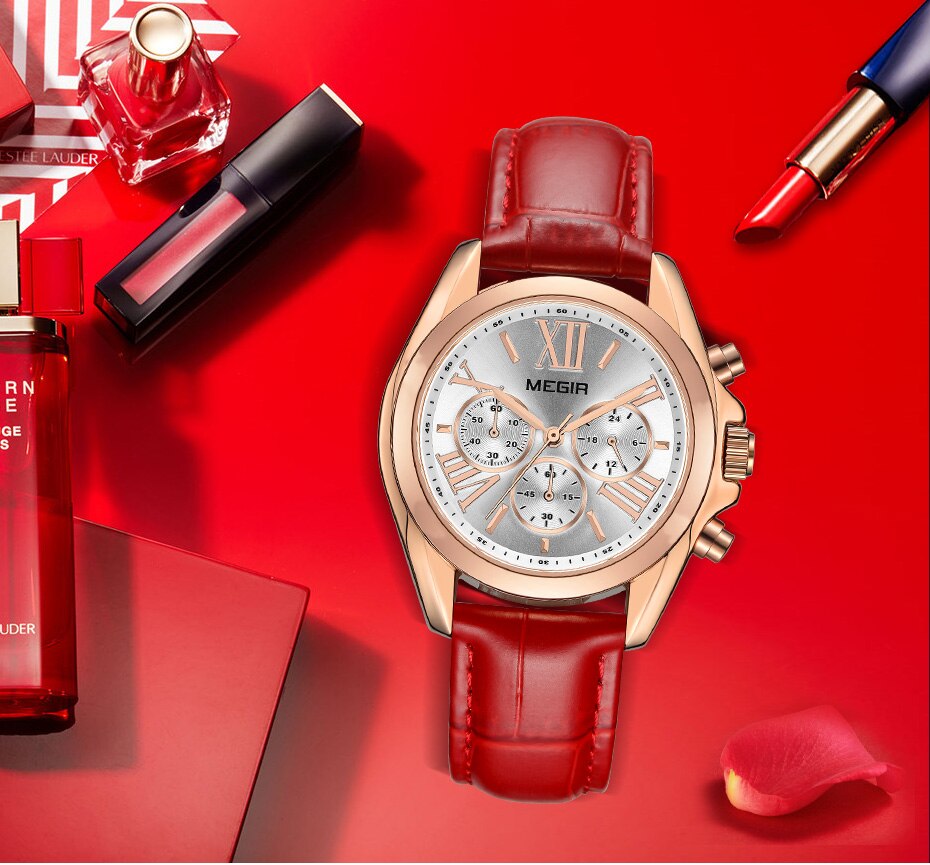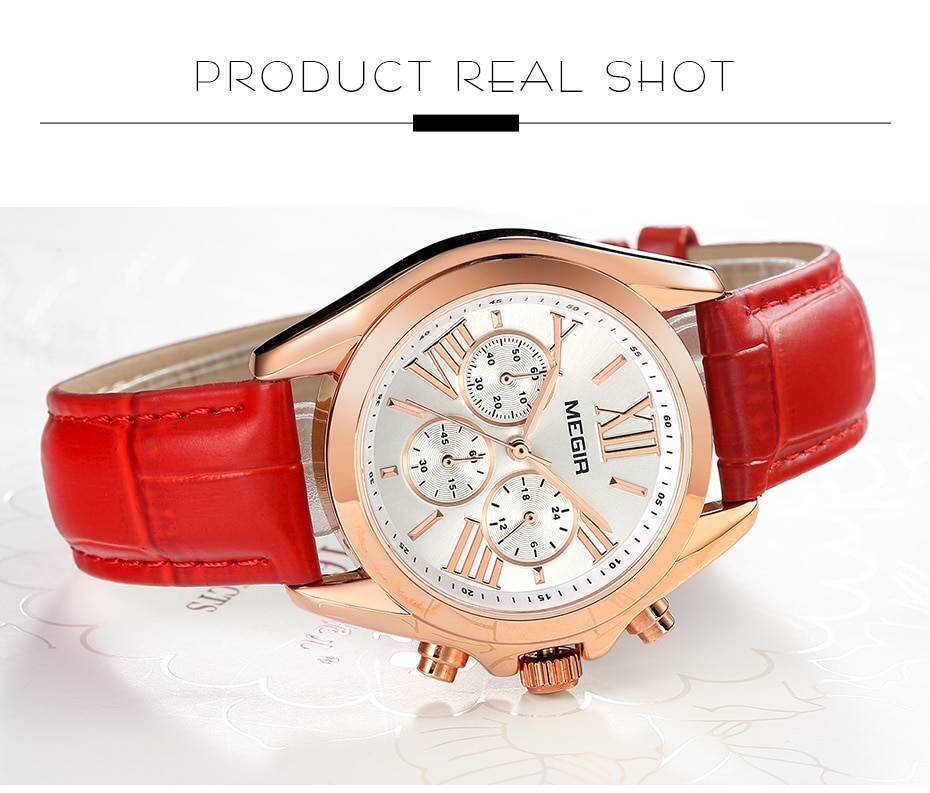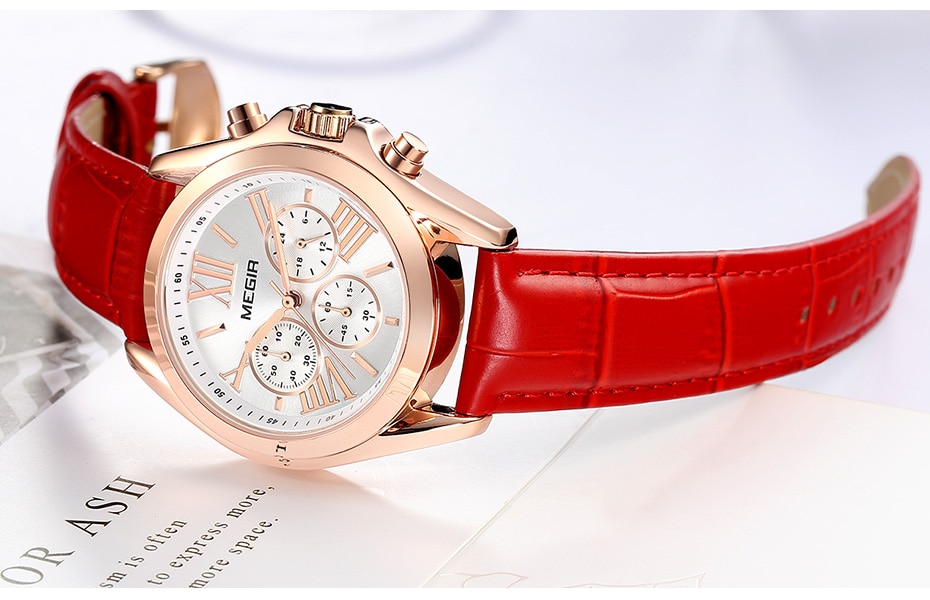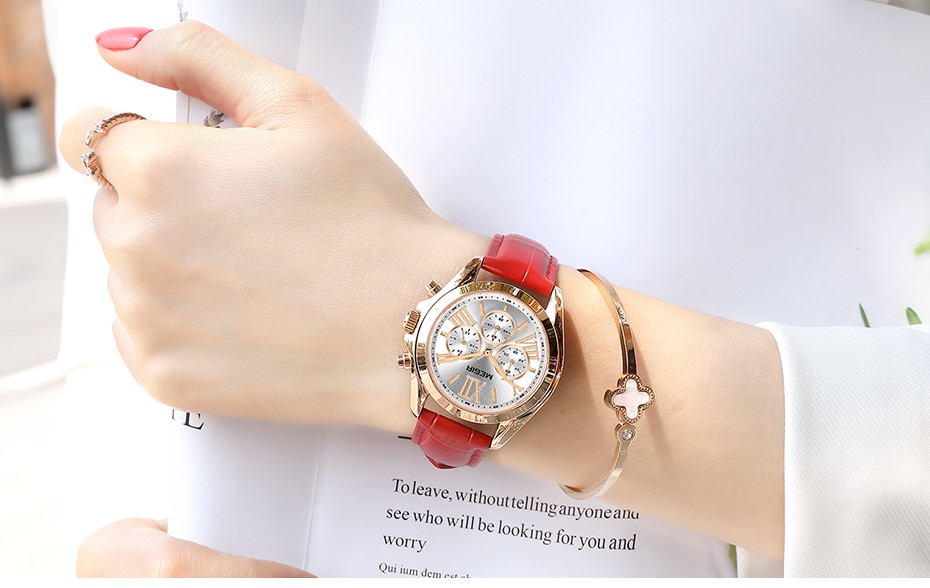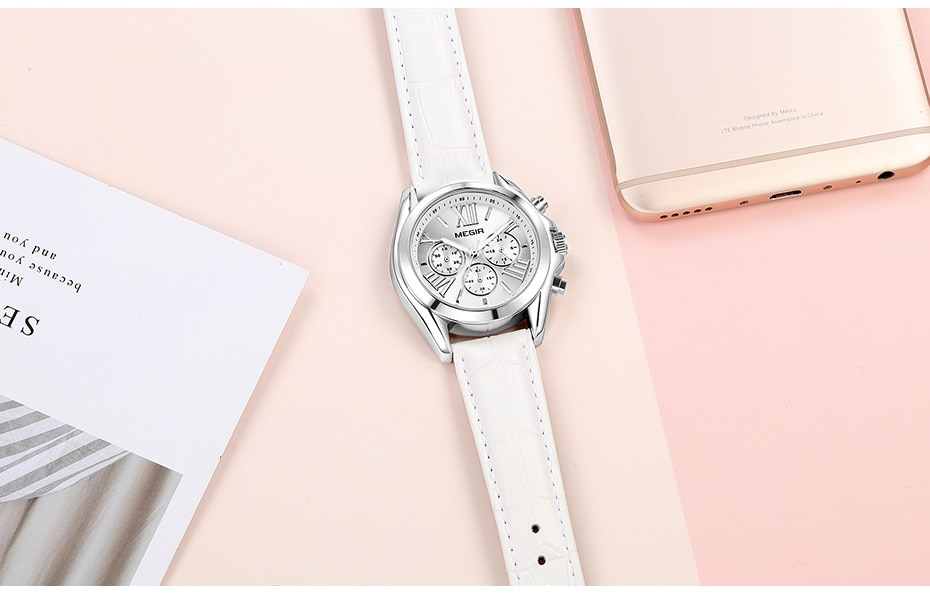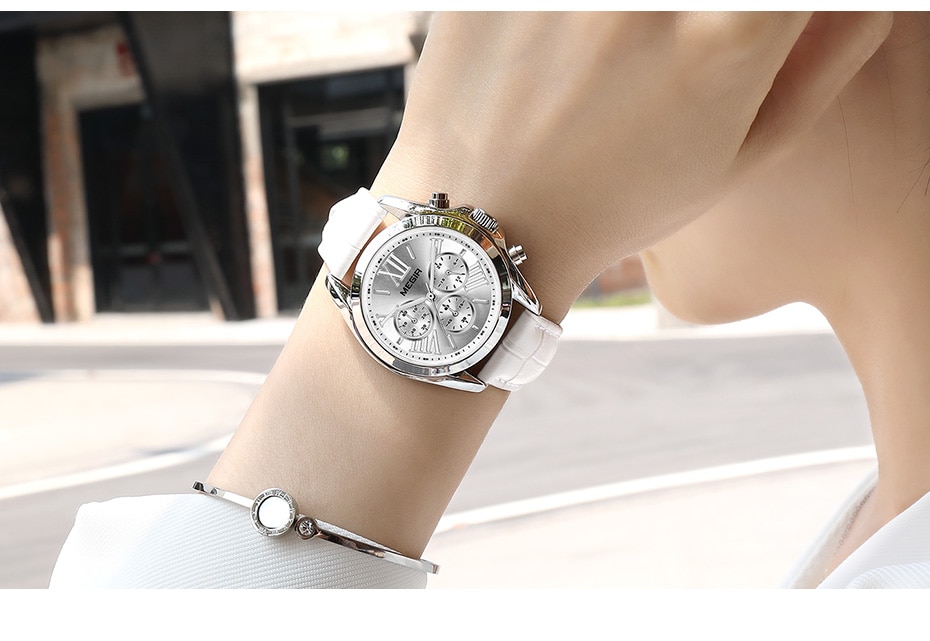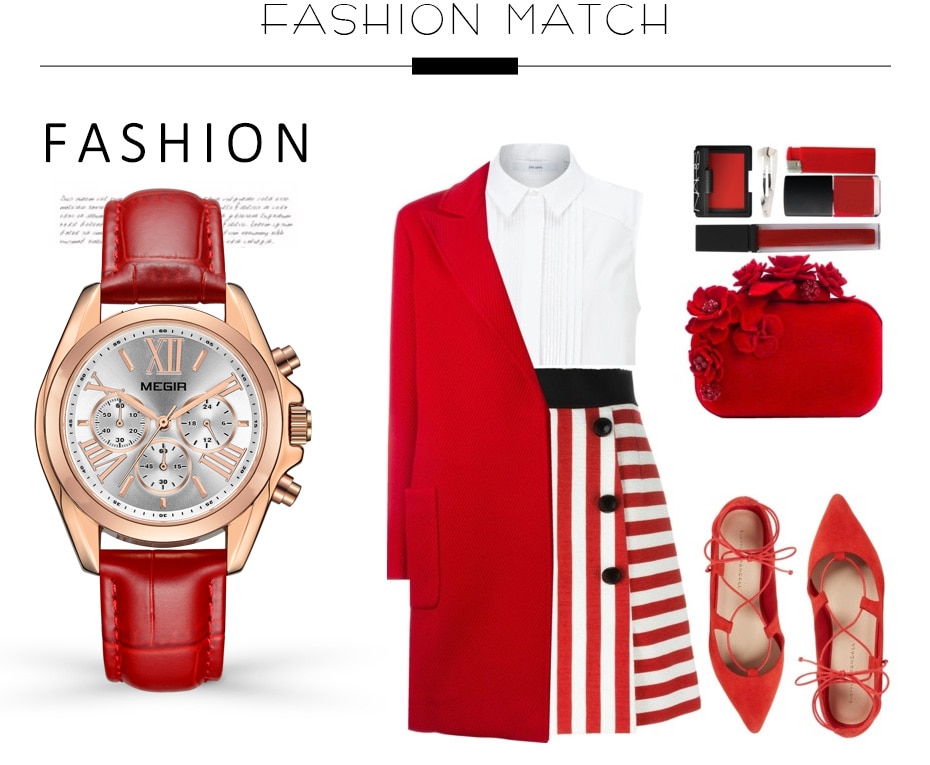 Luxury Quartz Ladies Watch | Top Brand Watch
That is true in the realm of complications — added functions along with this time — where calendars, moon phase signs, and GMTs all, basically, count a constantly elapsing occasion. Save for you: the chronograph.
Its name is derived from one of the first versions of this mechanism, which has been basically a box full of clockwork attached to 2 inky styluses. These are listed on two rotating disks of paper that the gap in time between 2 horses onto a race track. The mechanism was shortly miniaturized and inserted into pocket watches—subsequently wristwatches.
When the event that you would like to record is done, you press on the exact same pusher again, observe this moment, then press another pusher, and the machine resets to zero. Each press of the pusher is a tactile experience differently lacking from watches, along with the usefulness of having the capability to capture the distance of occasions around the fly was clearly not lost on the racers, referees, physicians, pilots, and astronauts that utilized them during the 20th century.
Nowadays, modern, digital-timing systems have essentially rendered the mechanical chronograph obsolete. However, their relationships with sports, automobile racing, aviation, and other fascinating aspects of existence are in part why people adore chronographs.