Men Big Dial Watches
A Men Big Dial Watches made in limited numbers has thankfully been replaced by a monthly production watch featuring less complications – which in turn makes the watch more affordable and obtainable.
Brand: MEGIR

Movement: Quartz Movement

Gender: Men

Display: Analog

Band Material: Leather

Watchband Length Approx: 21.5cm

Watchband Width Approx: 2.2cm

Watch case diameter Approx: 4.7cm

Watch case Thickness Approx: 1.5cm

Watch Weight Approx: 95g
1 x MEGIR Watches

1 x User manual
The default is to watch sending without a gift box. If you need Megir original gift box, please write a remark in the order.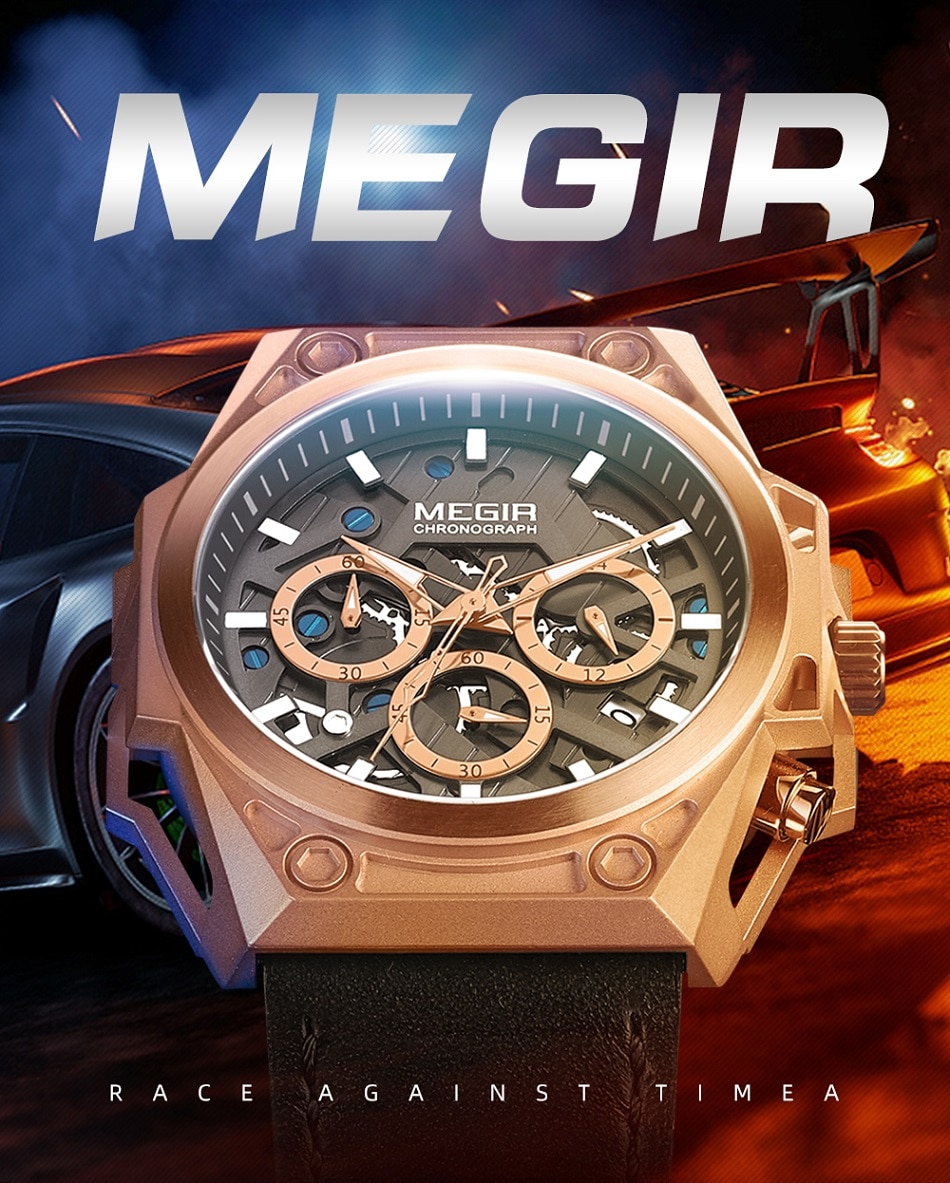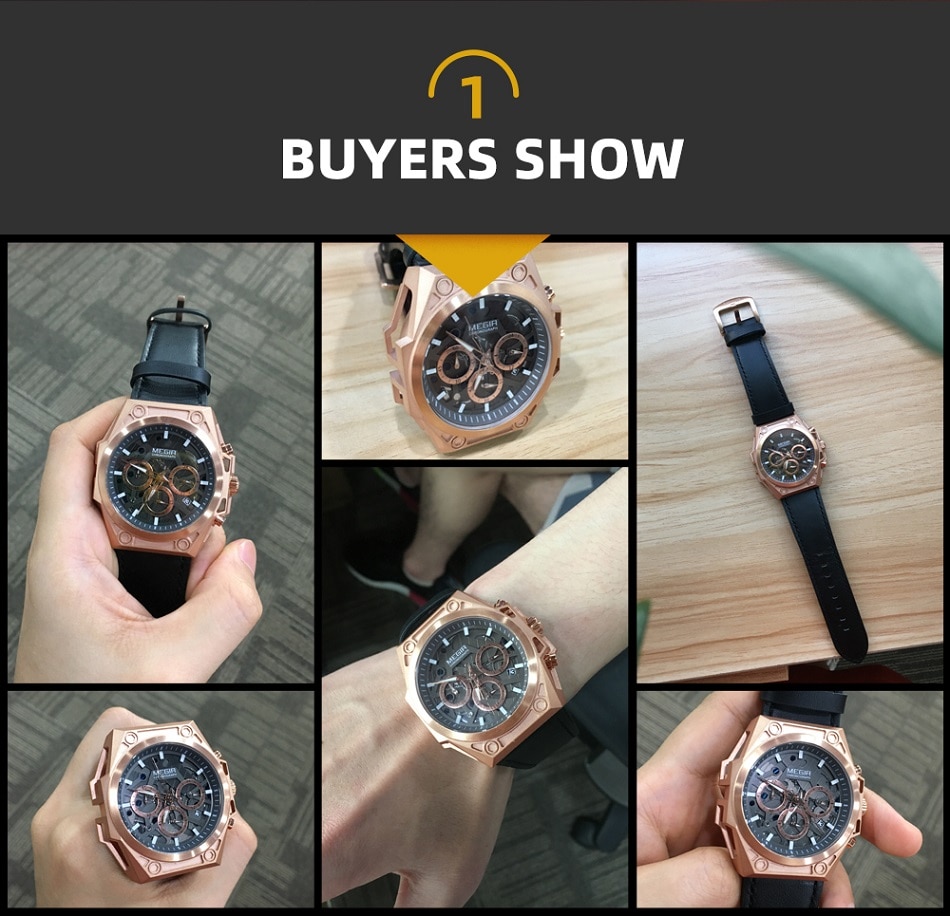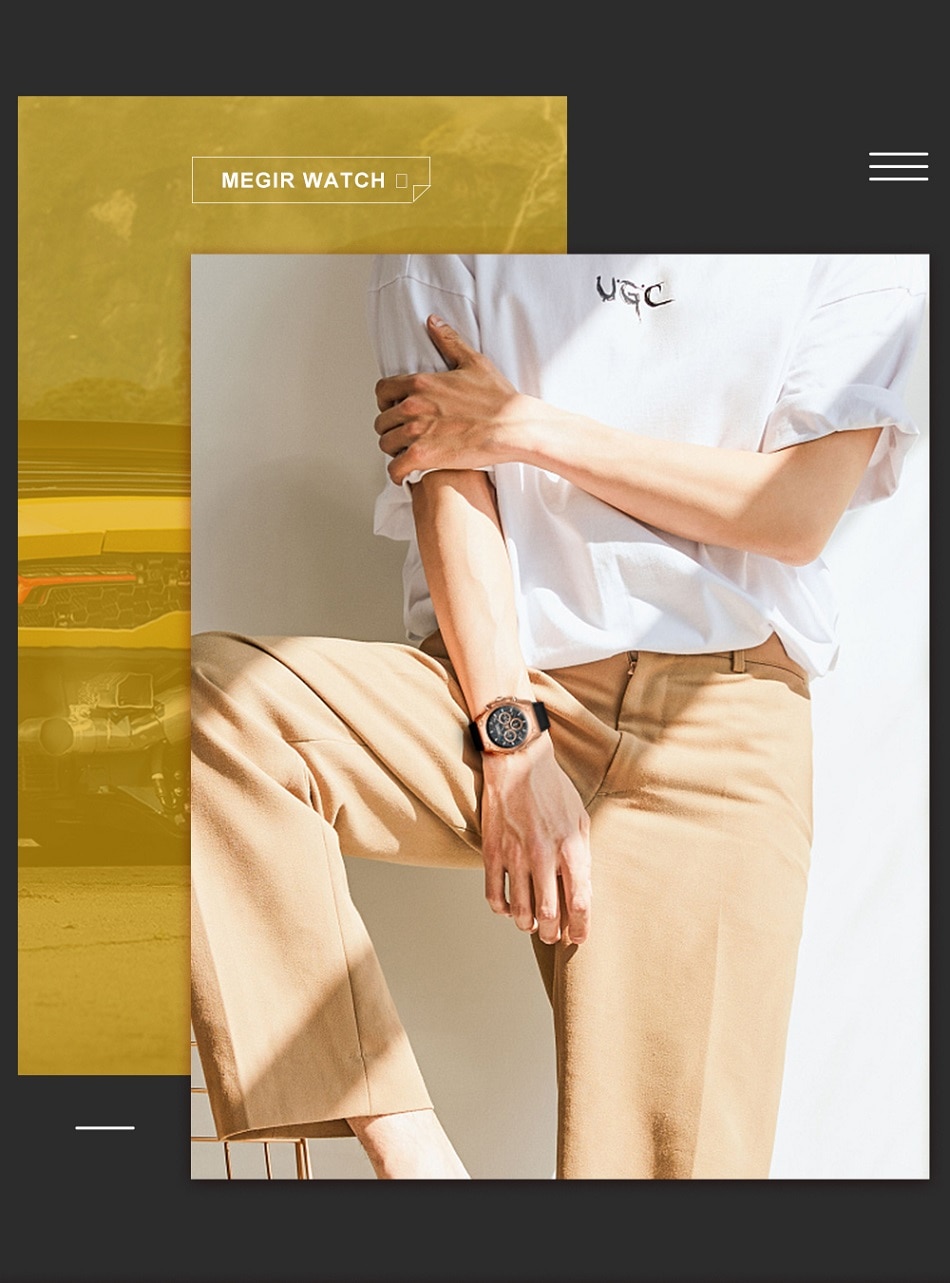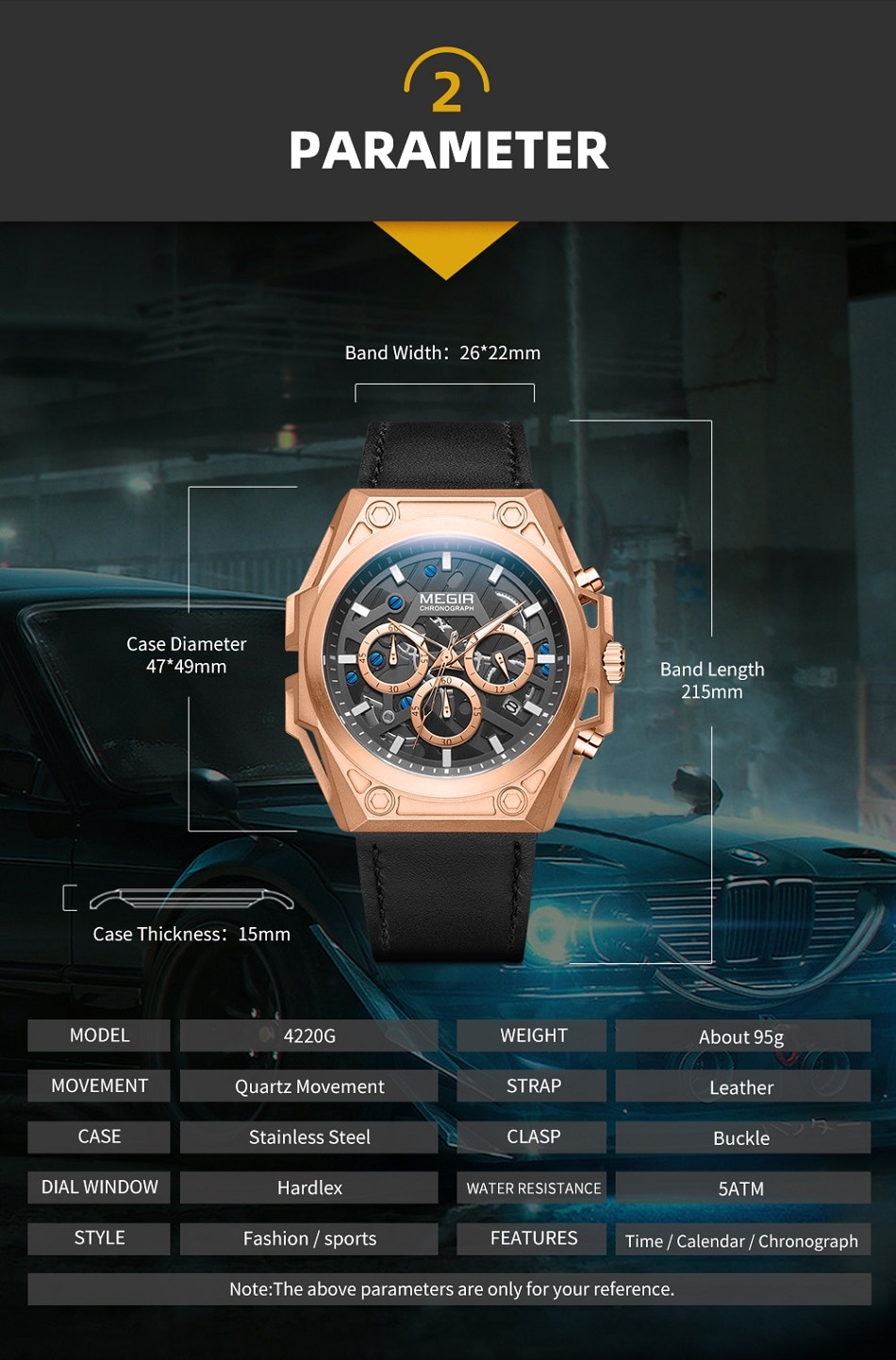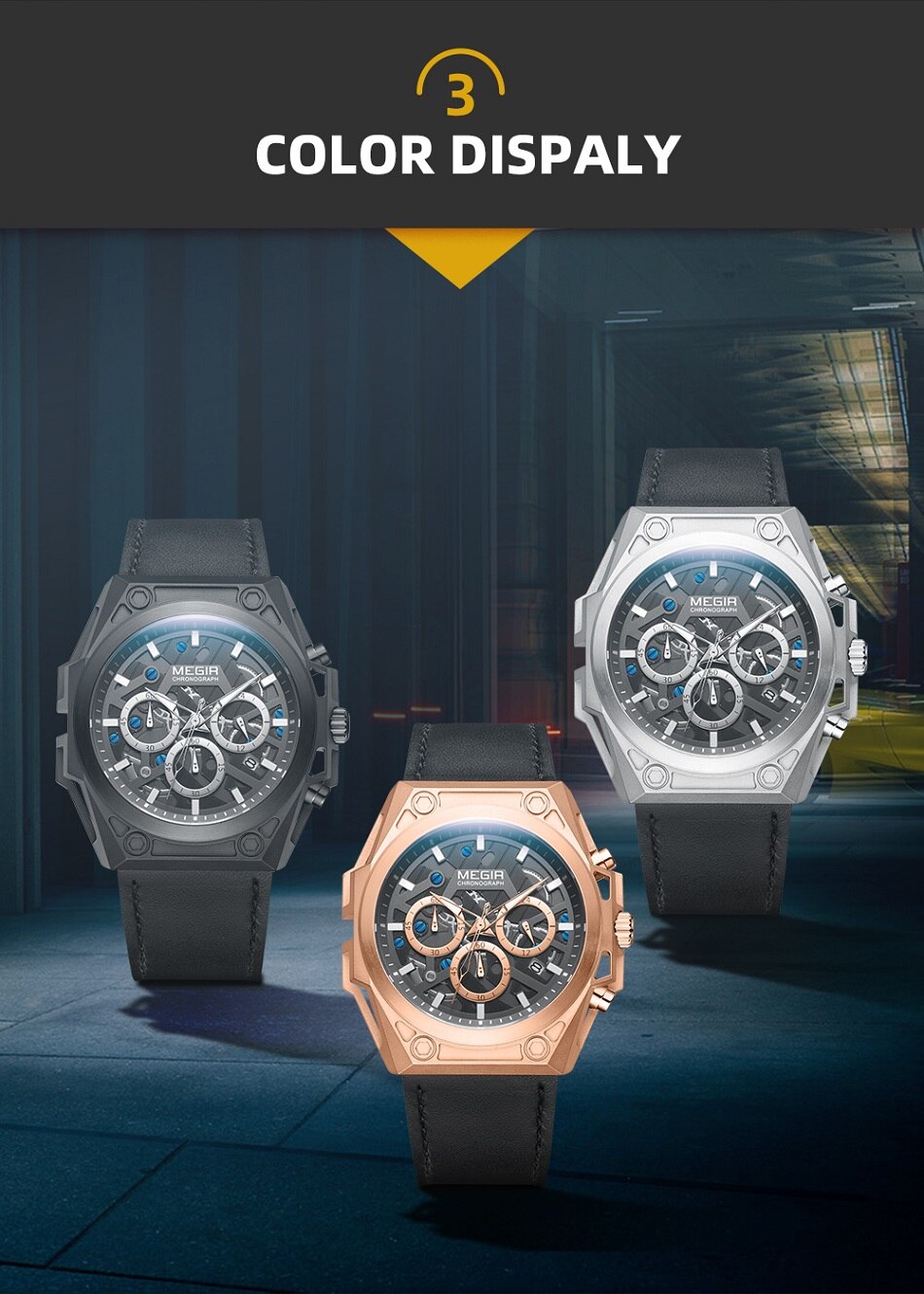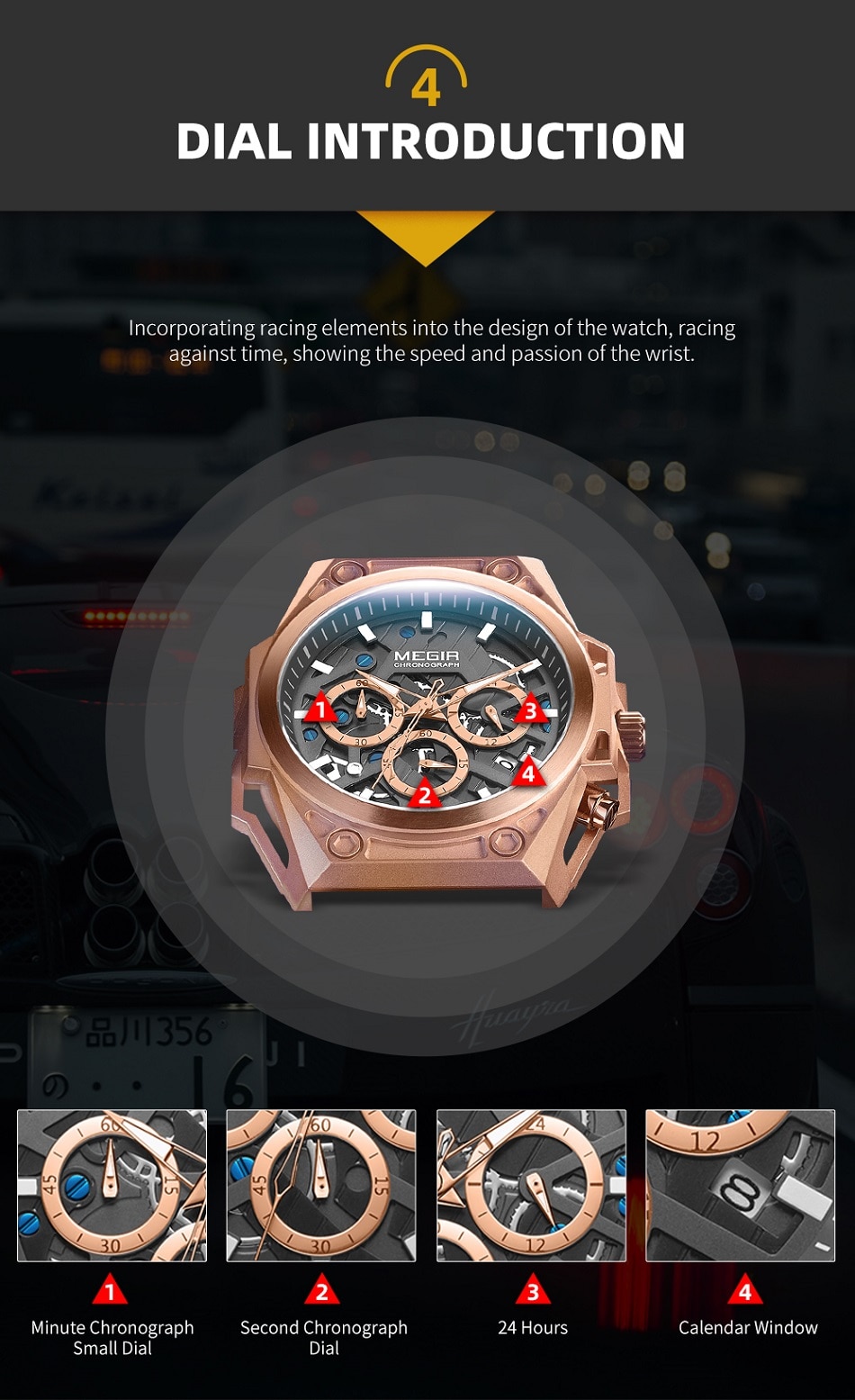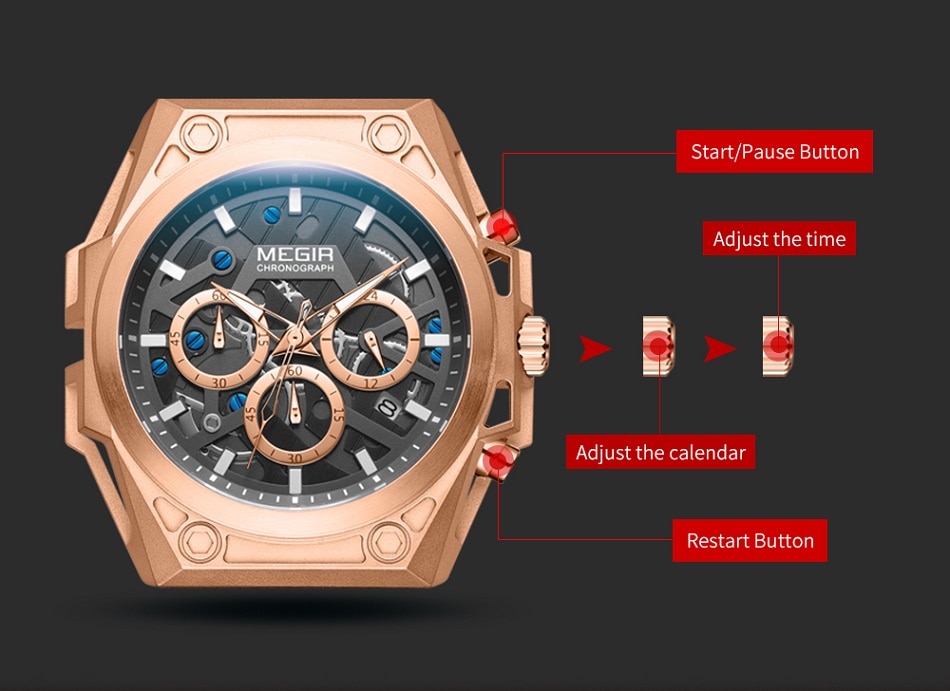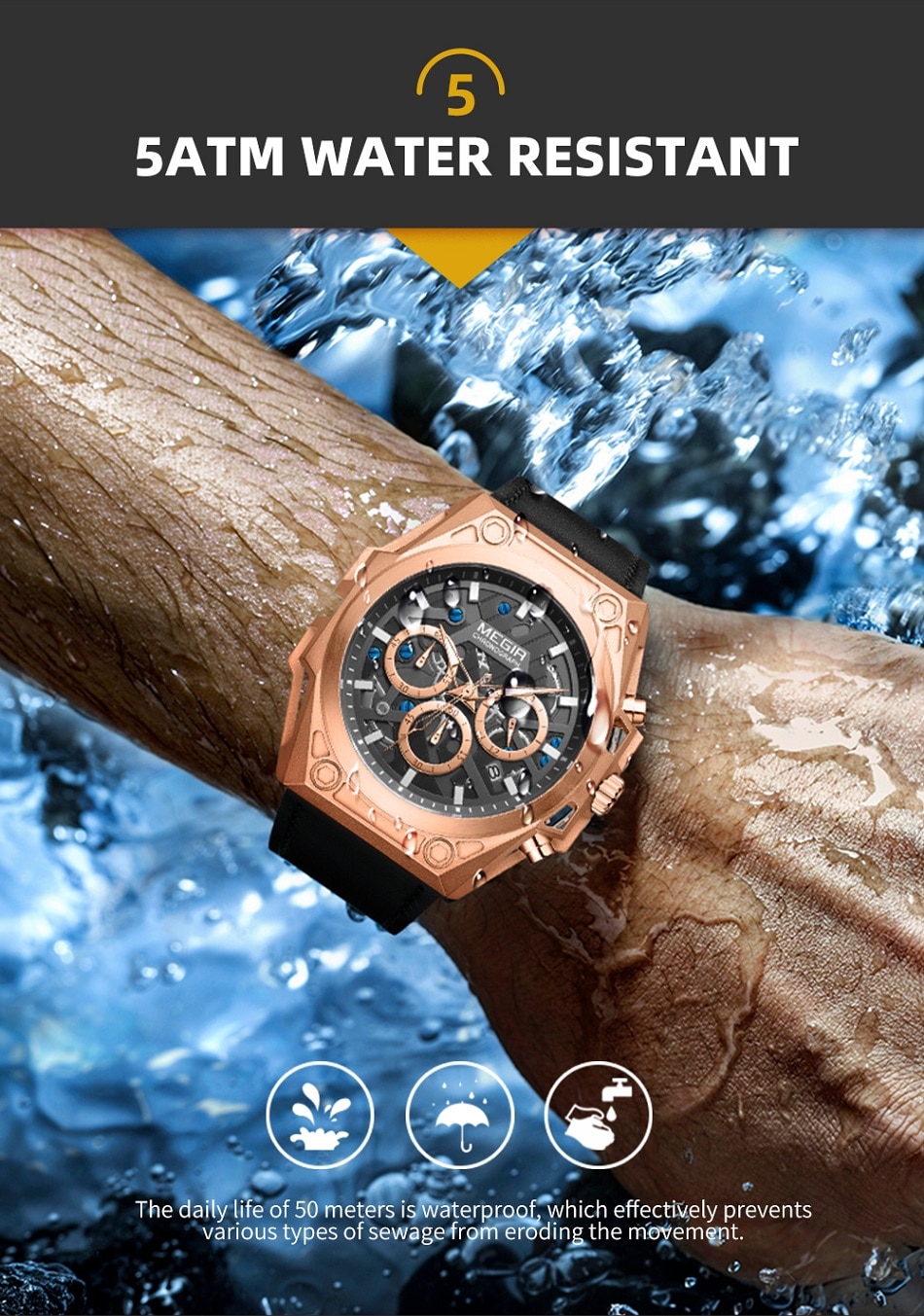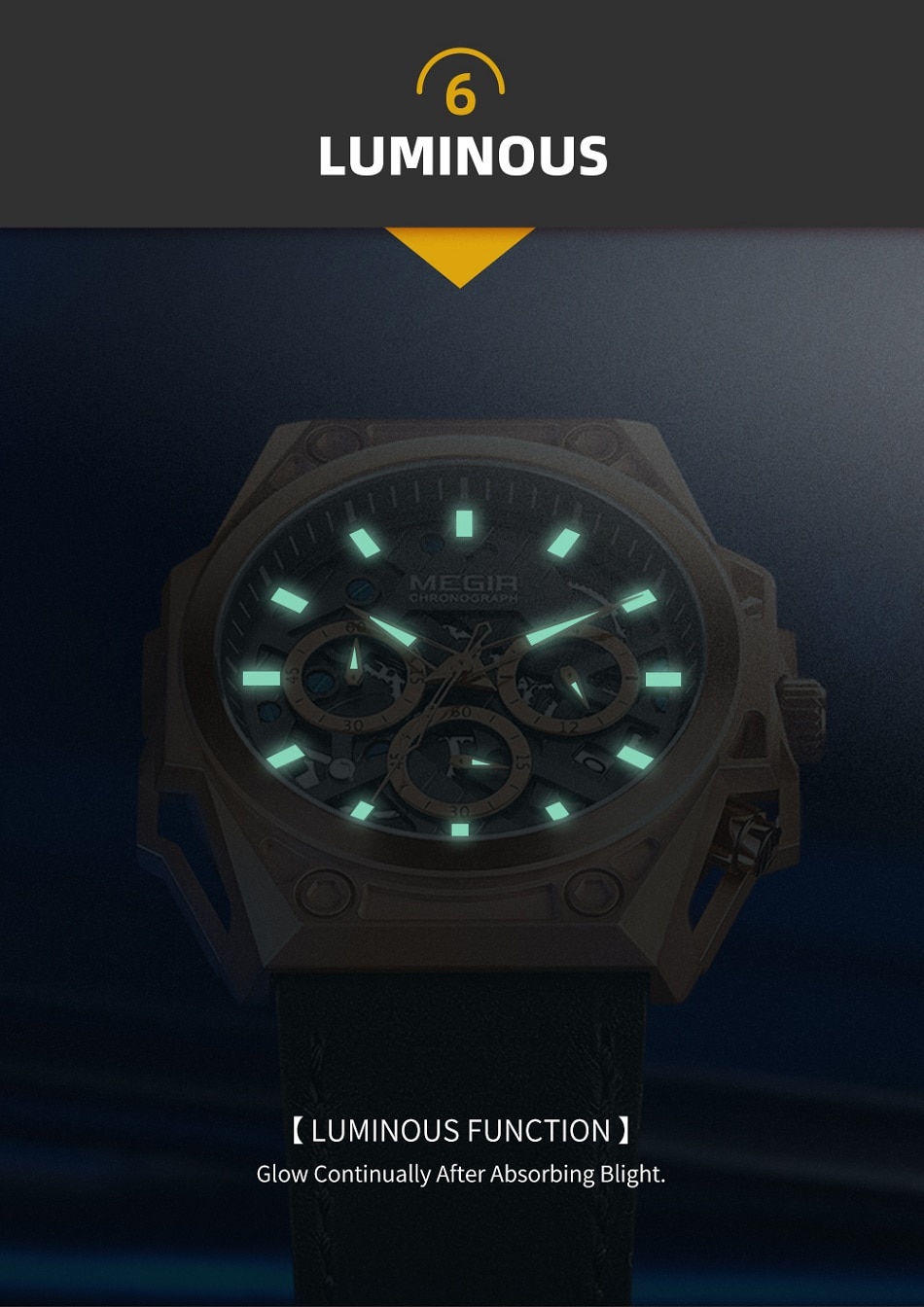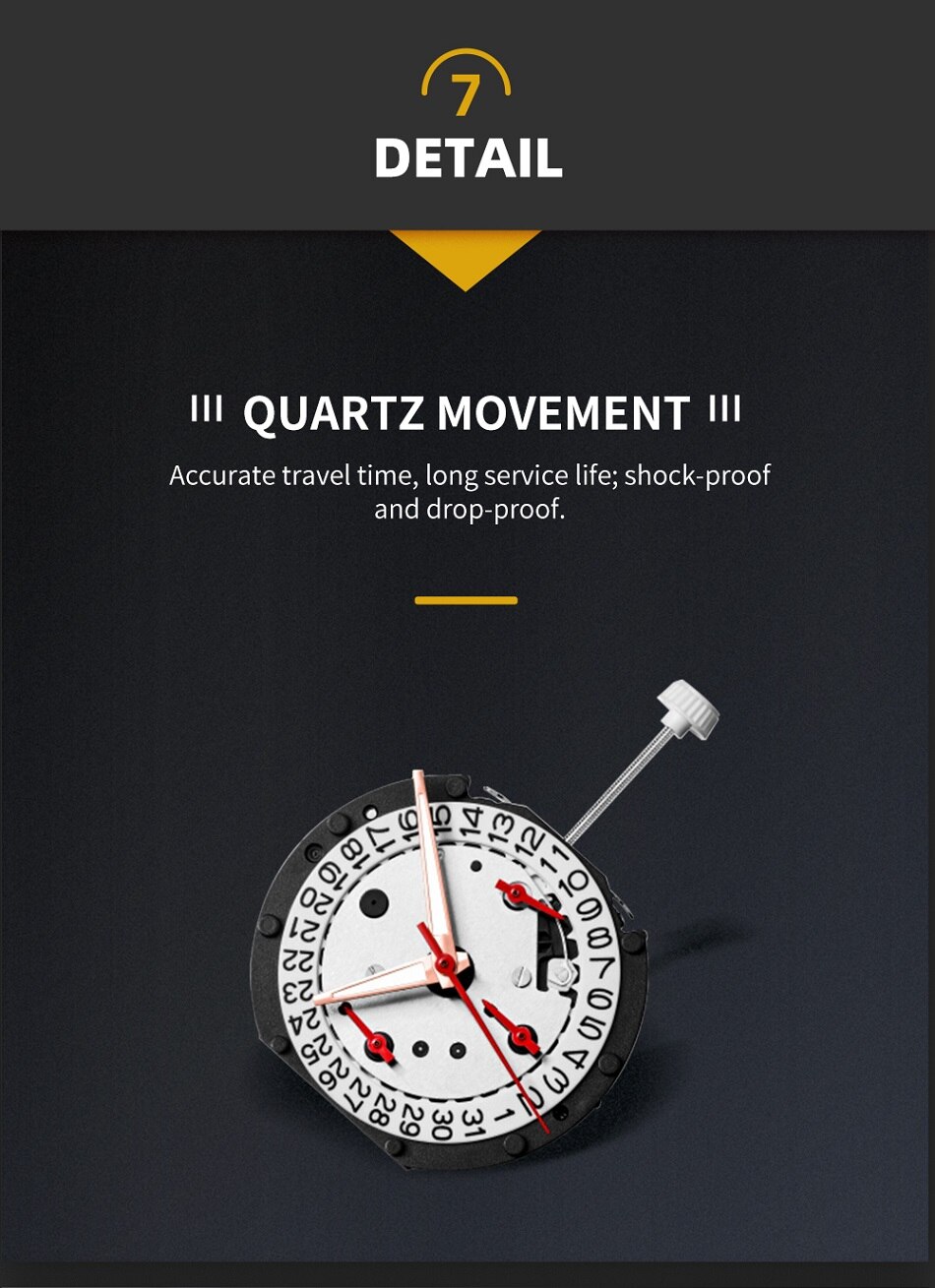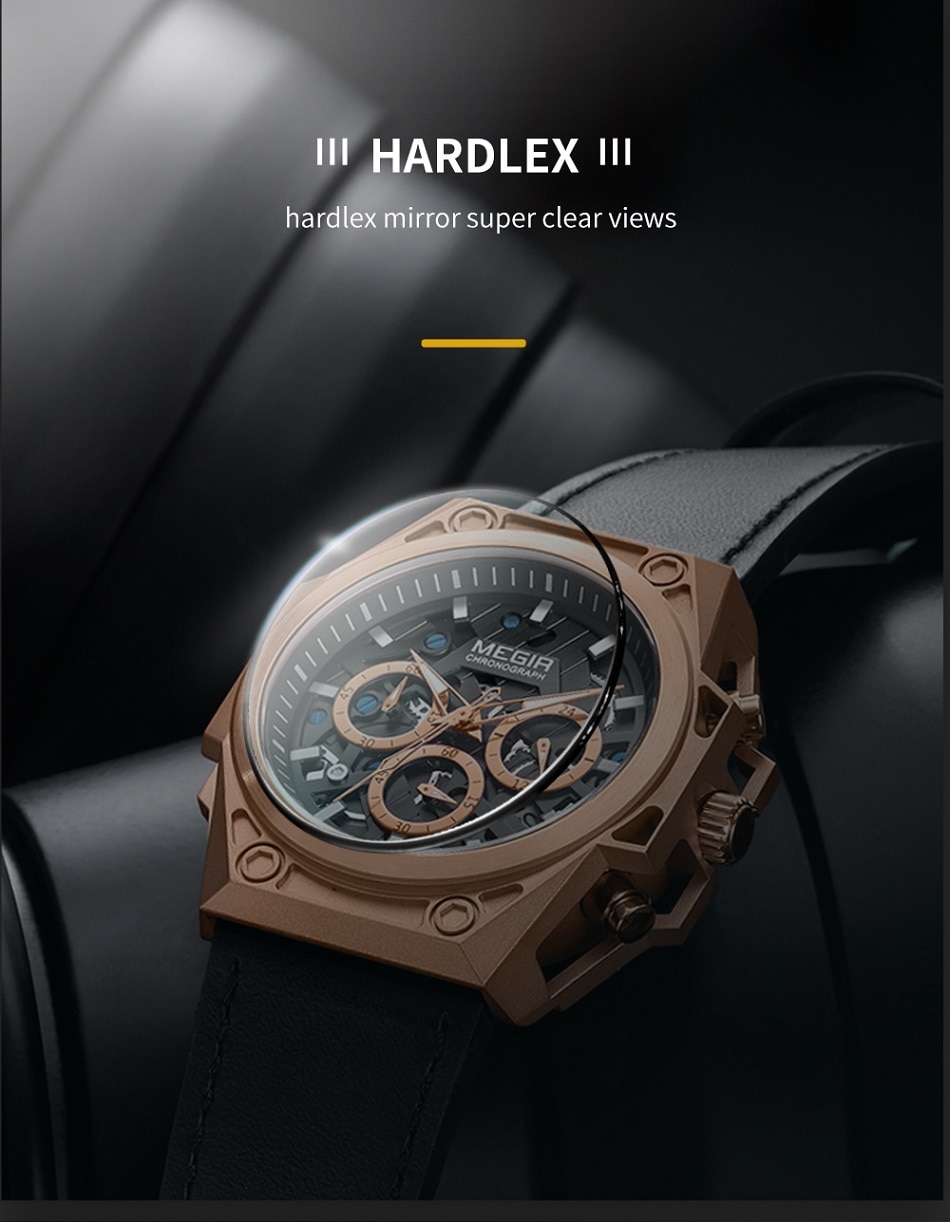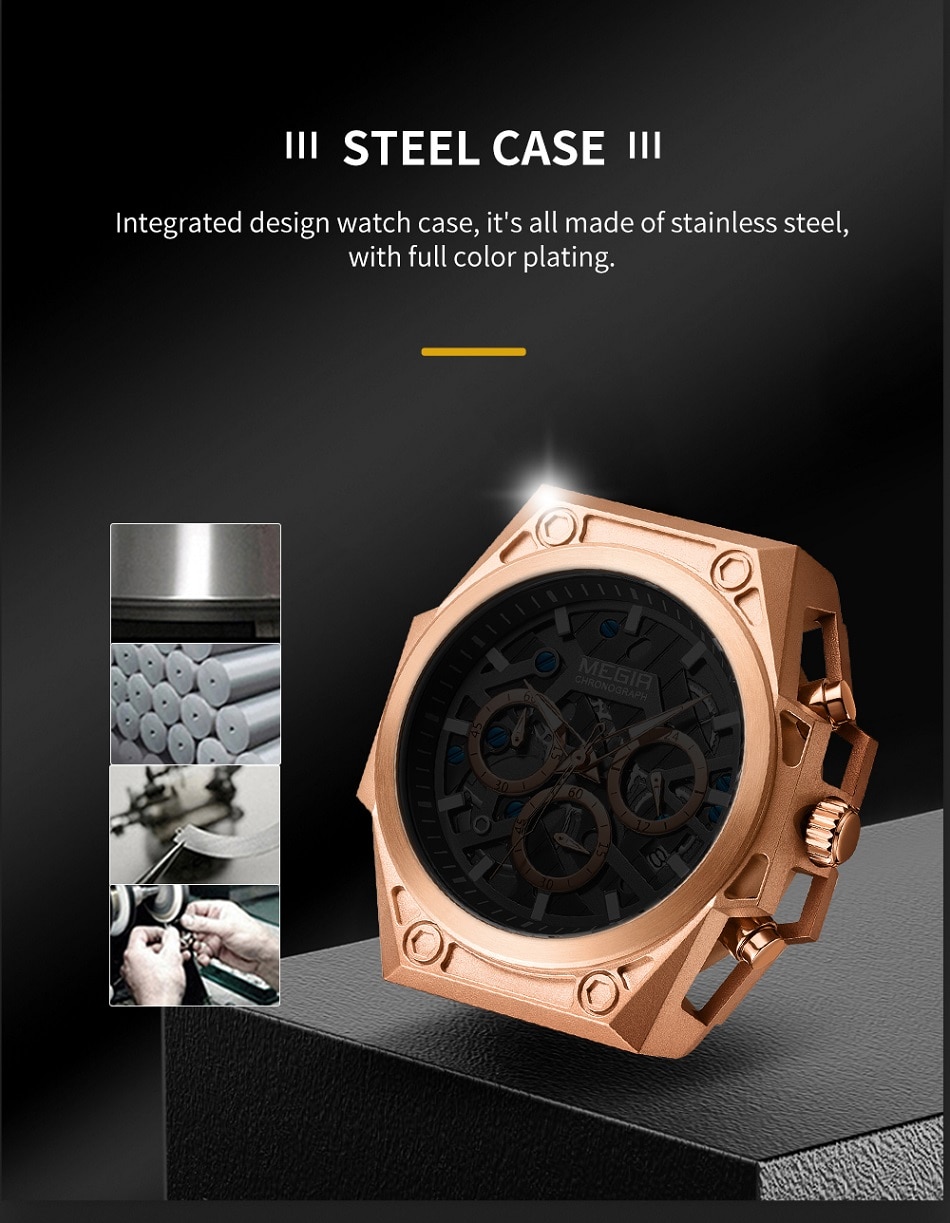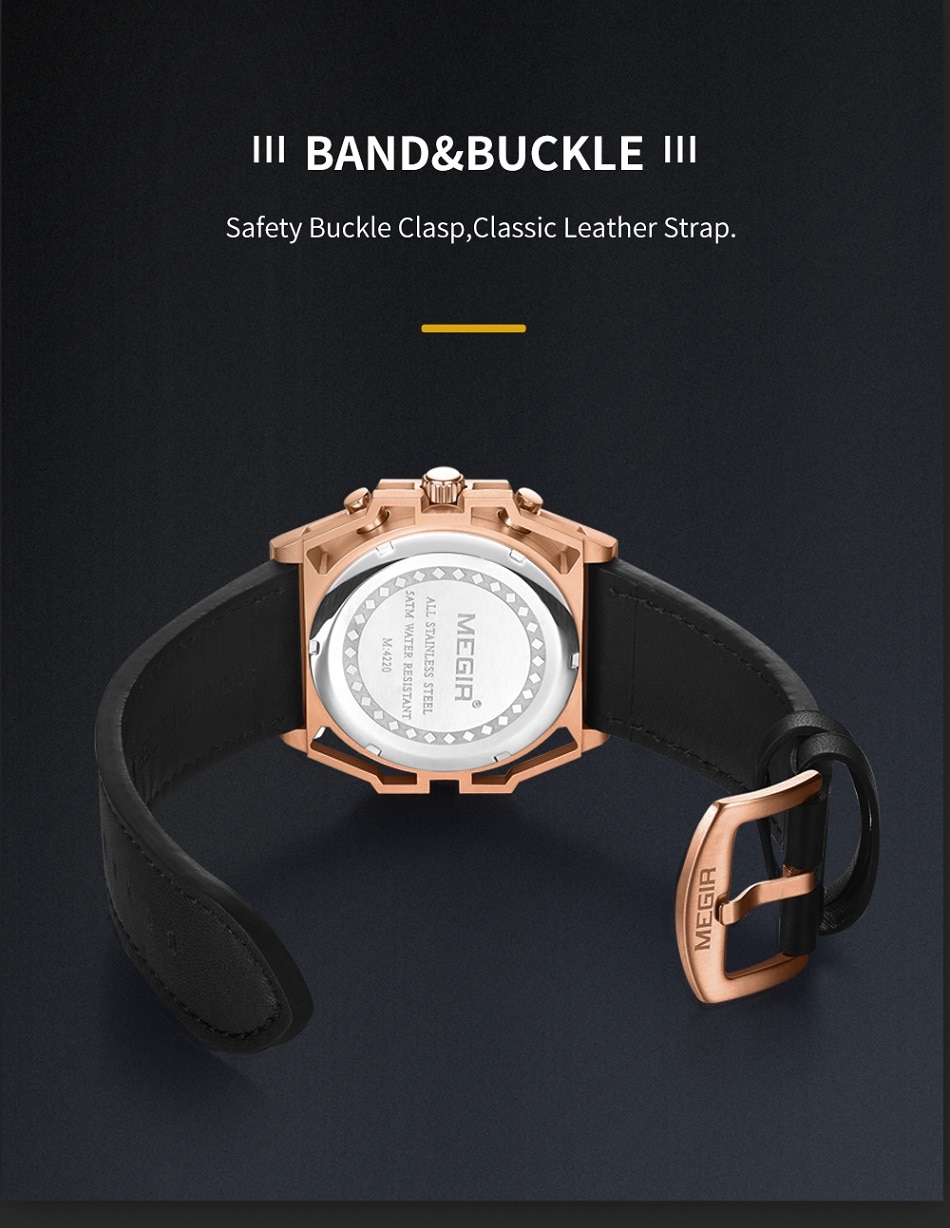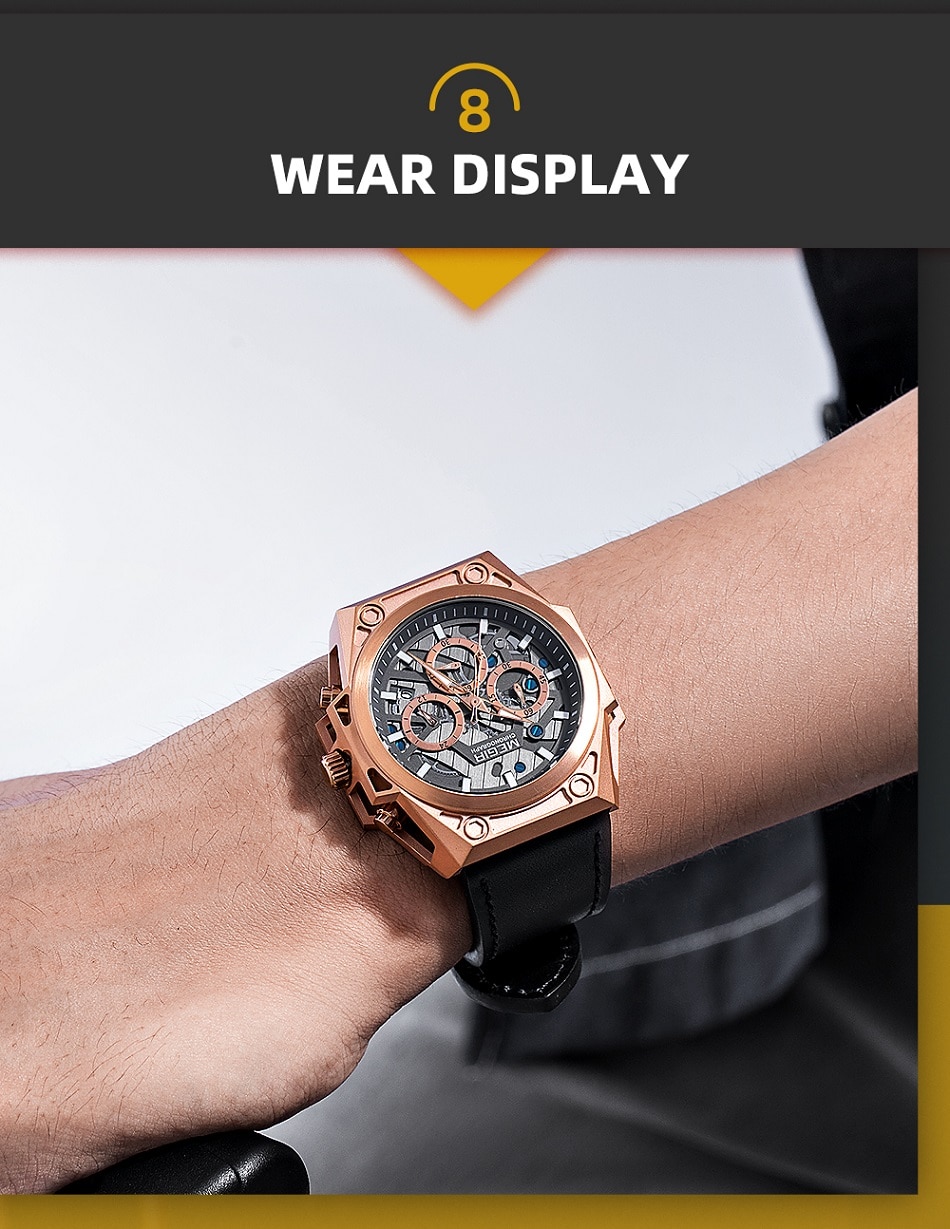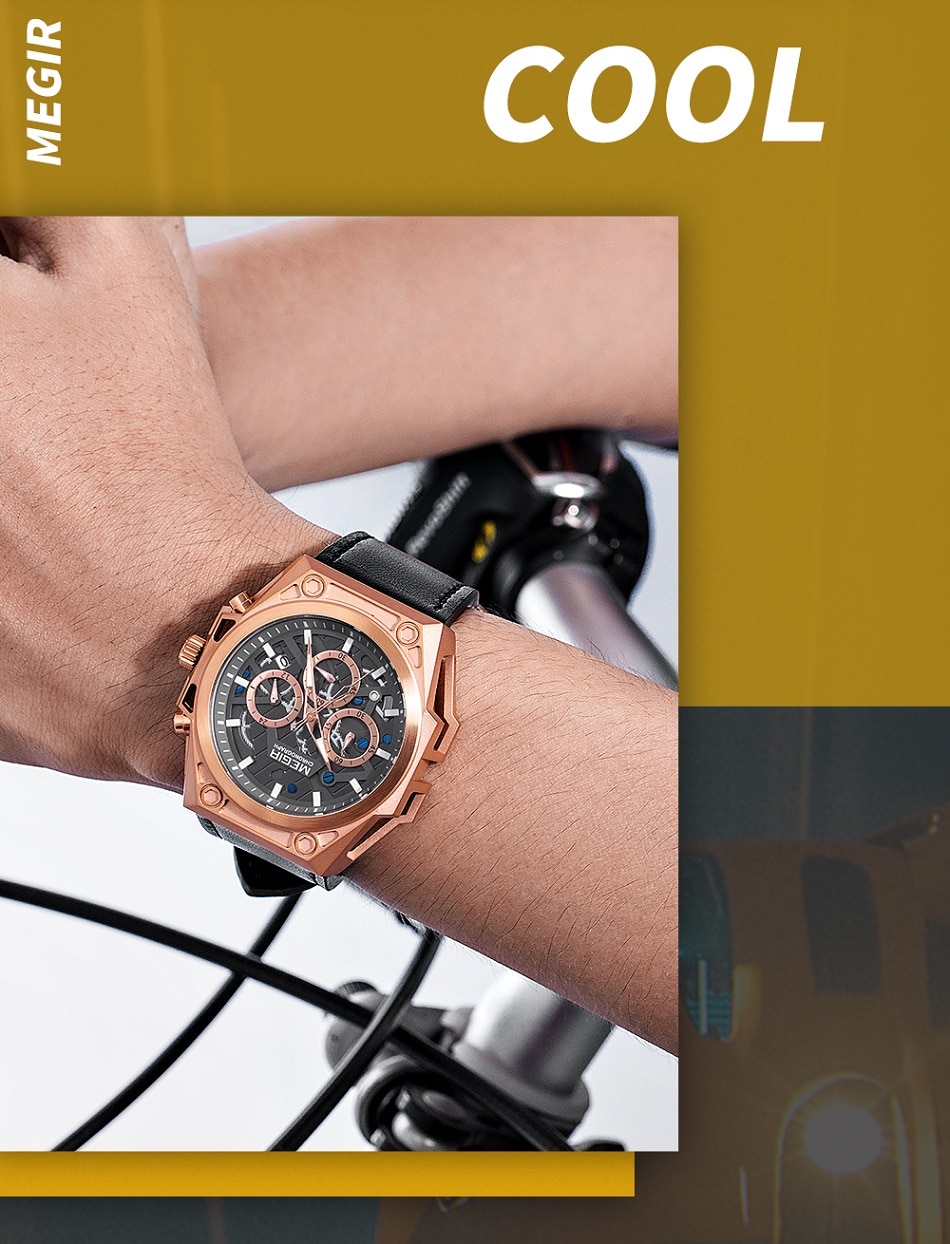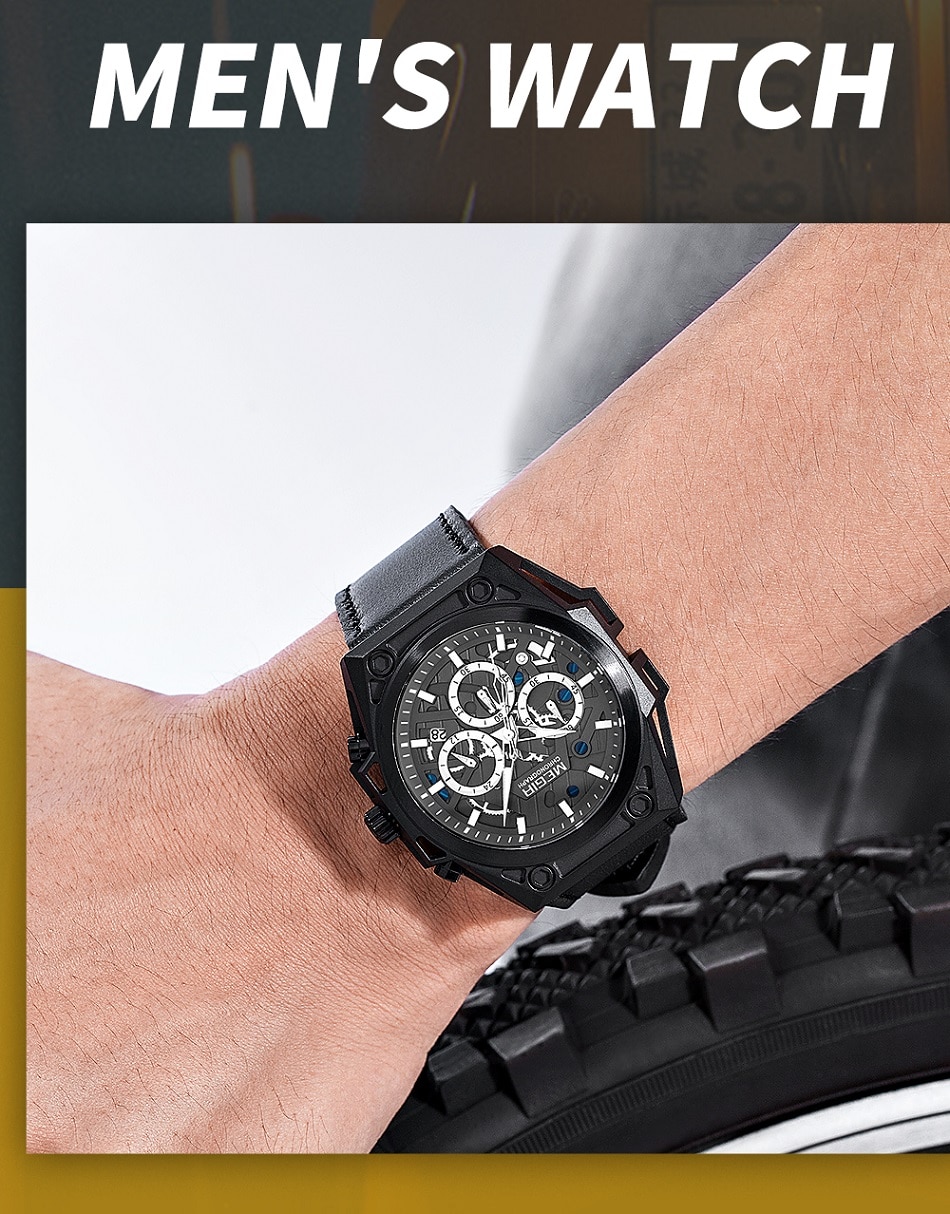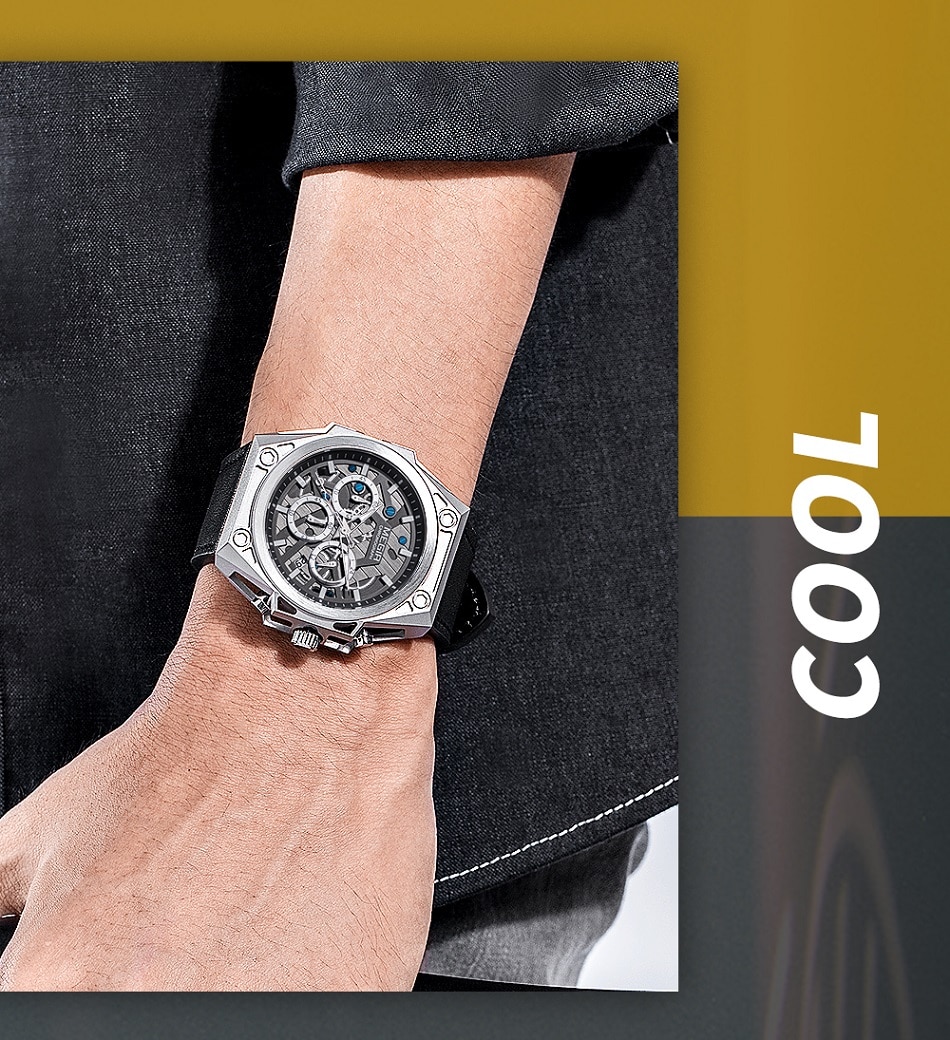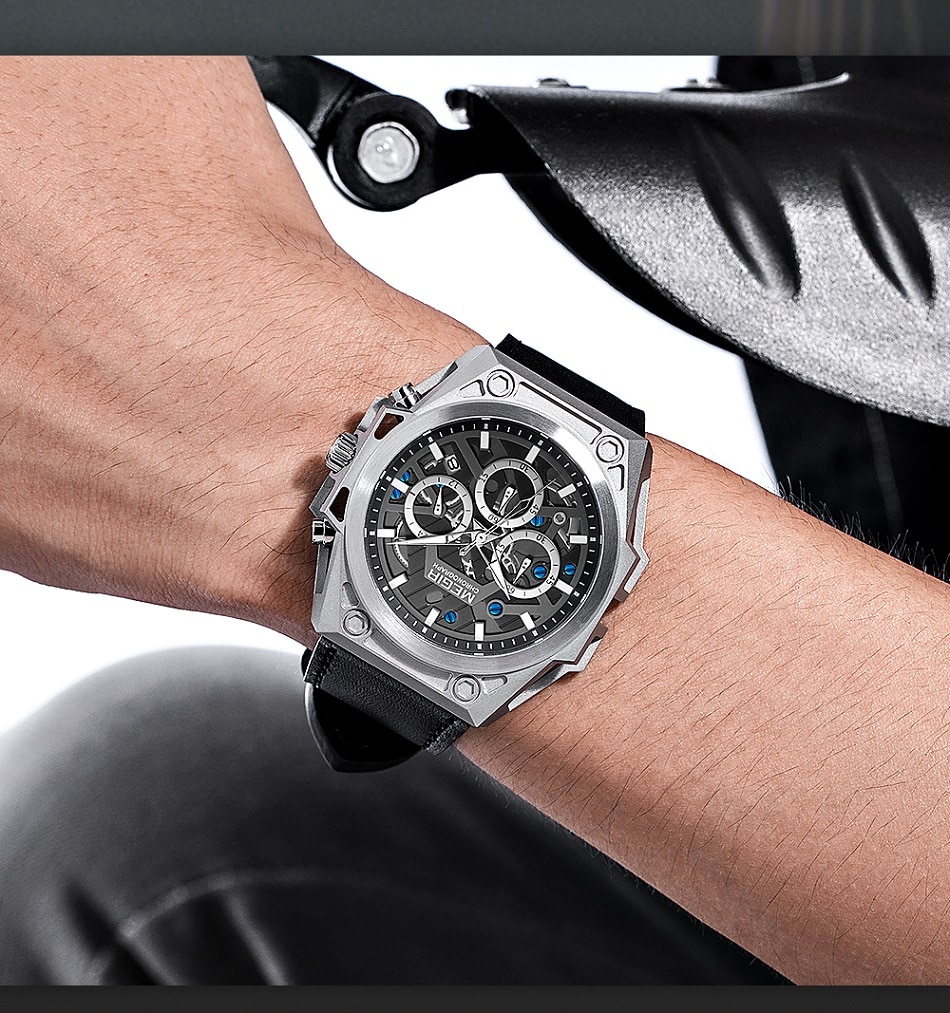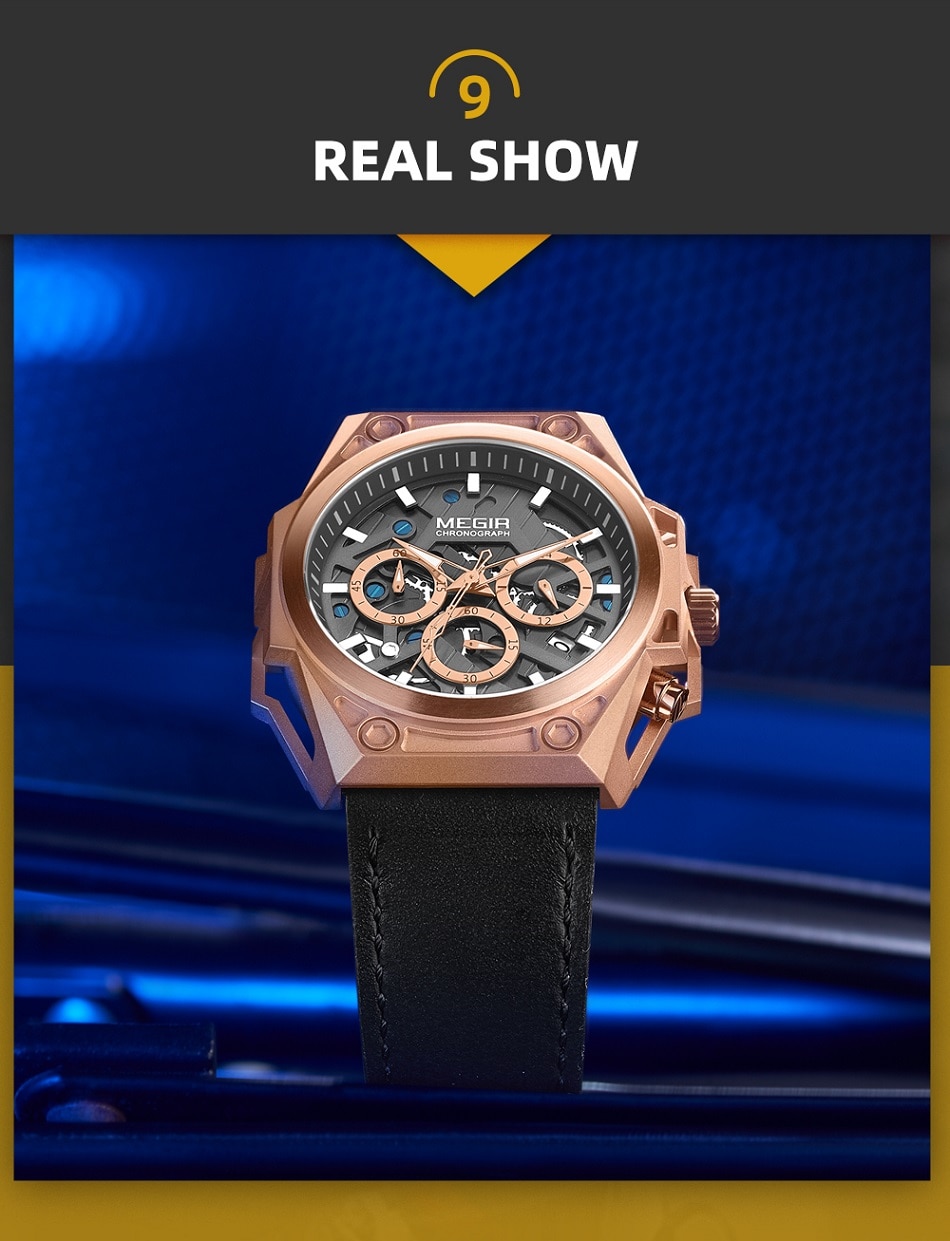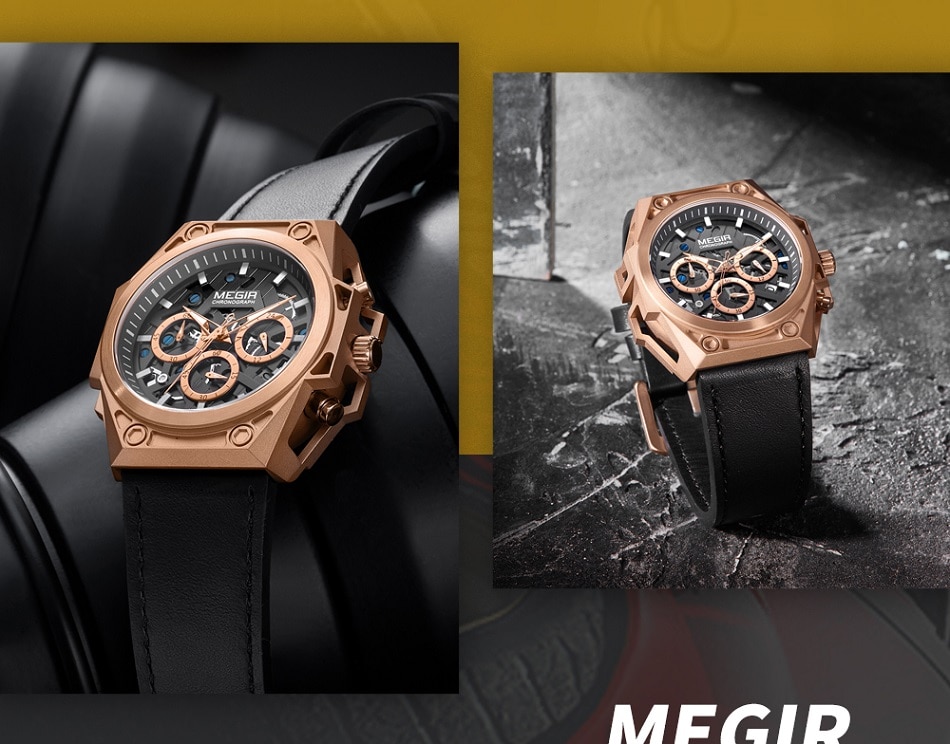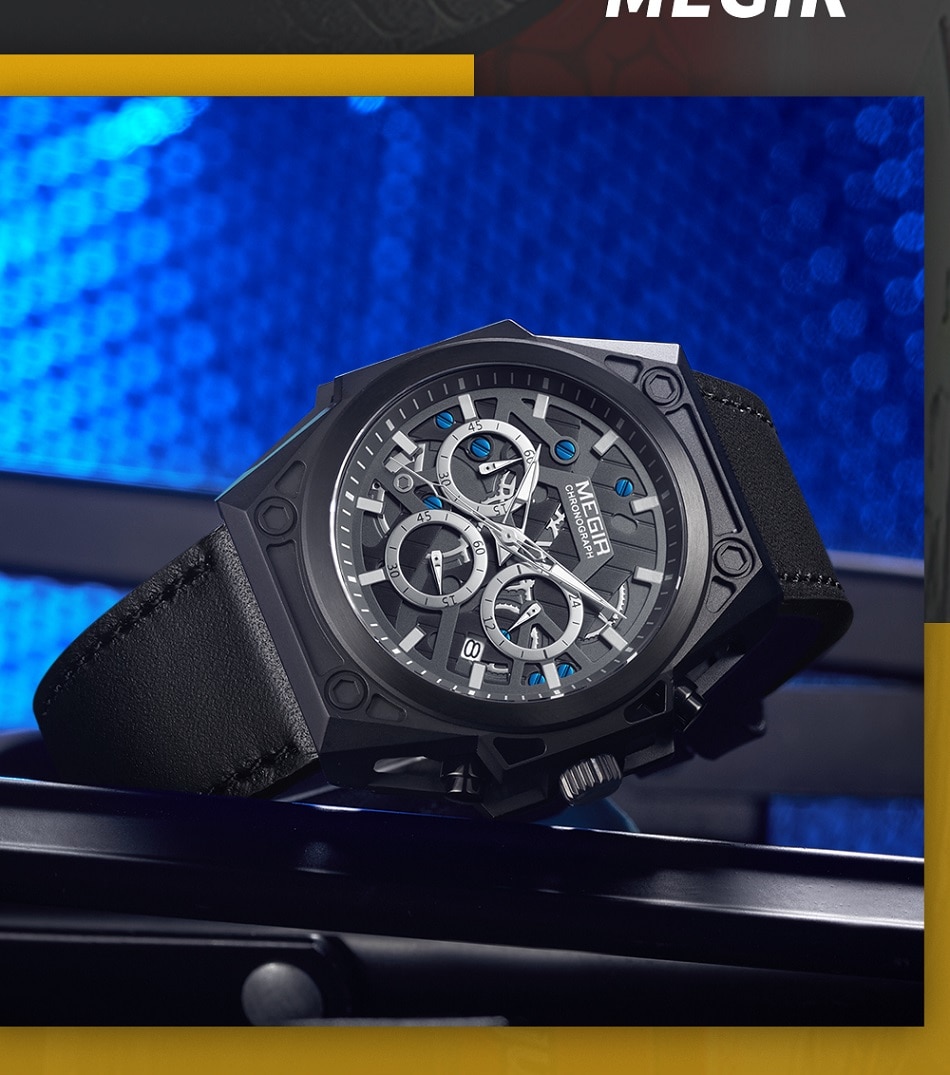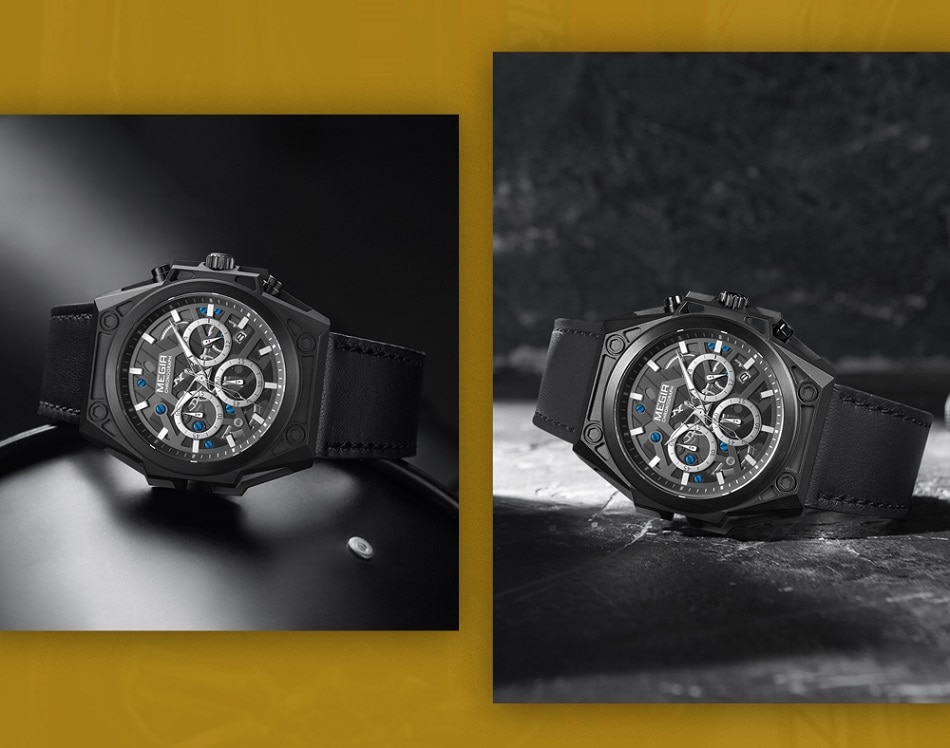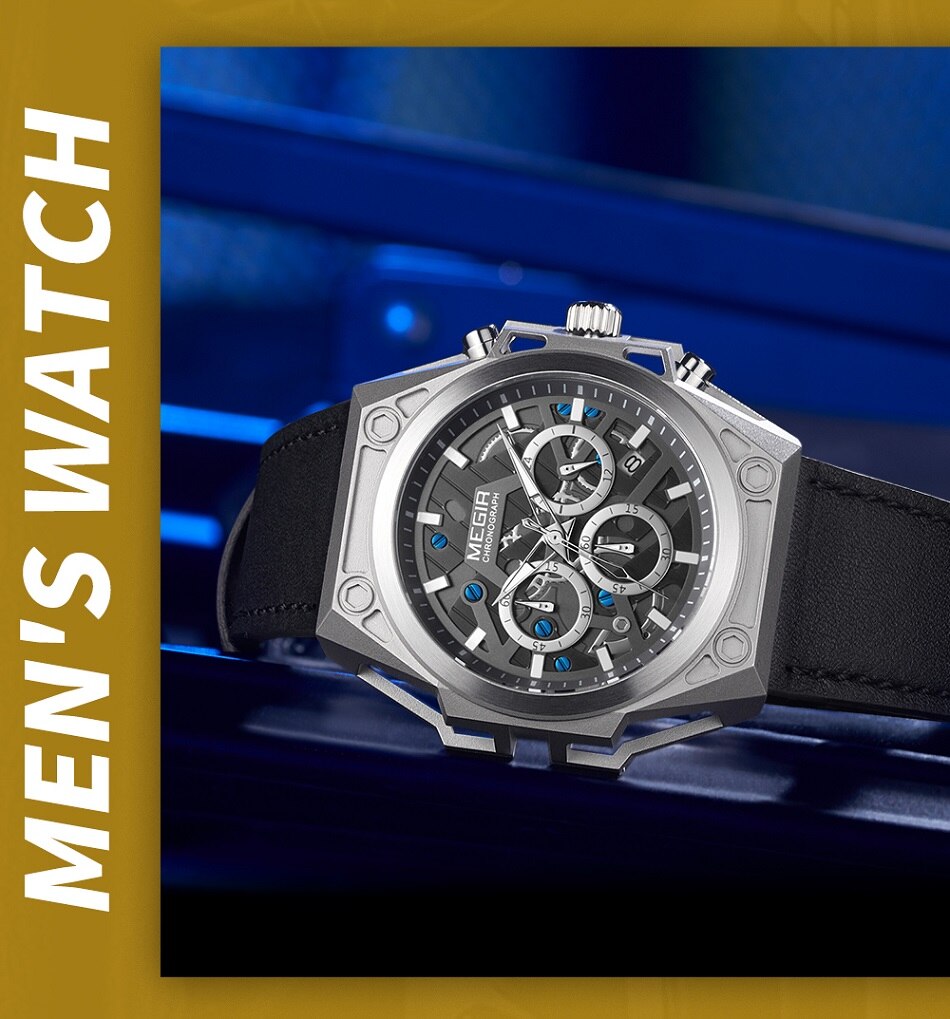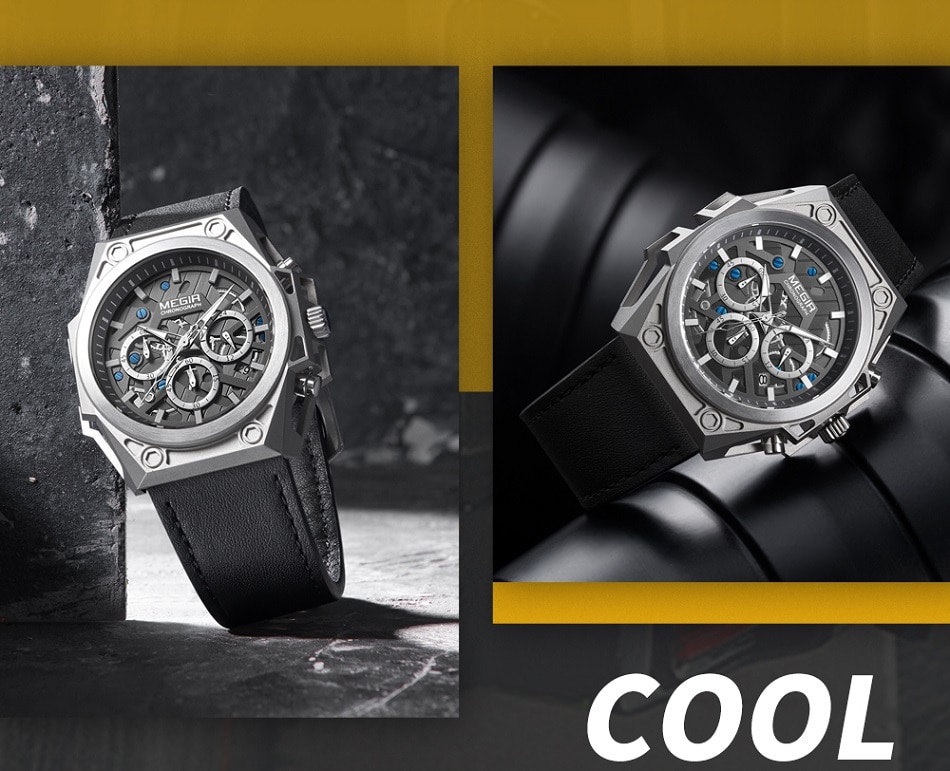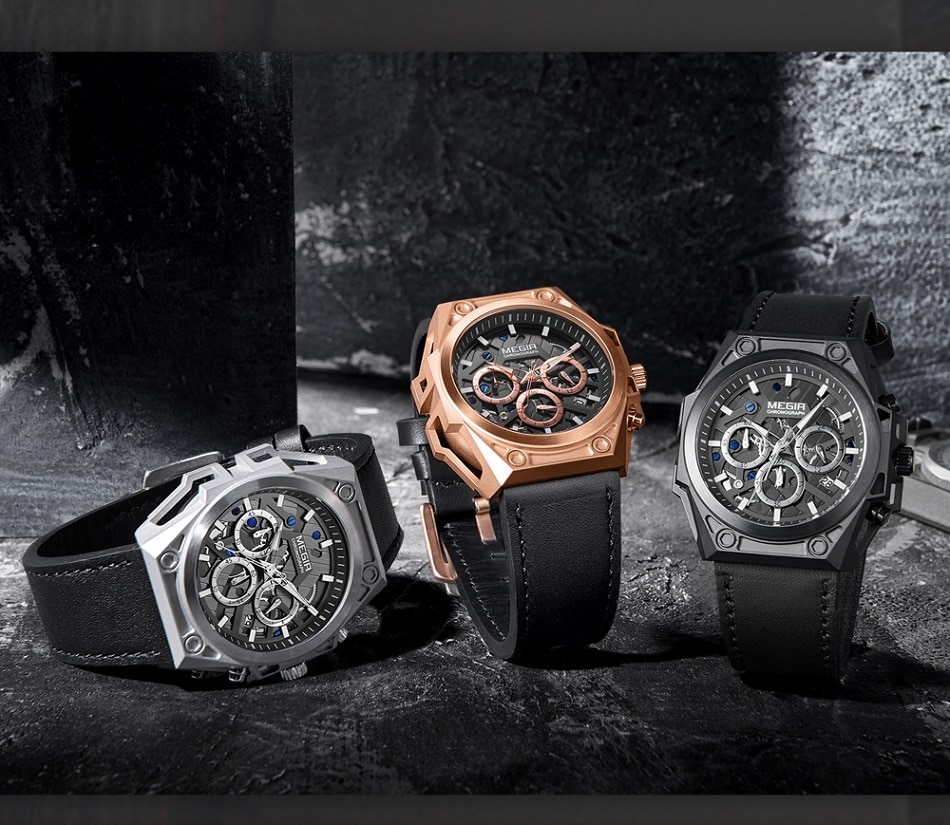 Men Big Dial Watches | Leather Waterproof Watches
There are many health monitoring watches on the market, catering to all exercise levels — from accidental gym-goers maintaining an eye on calories to athletes who demand accurate analytics. There is something for everybody, and here we provide you our selection of the very best health monitoring smartwatches.
There has never been a better choice of fitness trackers, but with selection comes confusion. Which tracker has the characteristics that are ideal for you as well as the actions you do? Below are a few hints and recommendations for picking the perfect tracker to suit your requirements.
If you would like to provide fitness monitoring an attempt (but with no wearable), begin with using a mobile program that counts your steps. This technique takes little to no investment and may be of interest if you are a newcomer.
Why? With a few trackers, you still must take your phone to acquire accurate pacing, space, and mapping, which means you will want to understand before purchasing if you are OK with carrying your telephone, or if you'd like a tracker using built-in GPS so that you do not need to.
Durability, style, and price are some of the other features to be discussed alongside illumination. Luminous watches today rely on several new technological inputs, so we'll give you some tips on cutting-edge luminous watches. Although the watches won't be categorized into categories, we have included models for different occasions—e.g. a watch for everyday use, an outdoor watch, a dress watch, and so on.