Men's Luminous Watches
A Men's Luminous Watches is waterproof up to 200 feet. You can still swim and dive with it – and it's scratch-resistant.
Product description:
Brand: MEGIR

Movement: Quartz Movement

Gender: Men

Display: Analog

Band Material: Leather

Watch band length Approx: 22cm

Watch band Width Approx: 2.2cm

Watch case diameter Approx: 4.5cm

Watch case Thickness Approx: 1.2cm

Watch Weight Approx: 64g

The 3 small watch dials have no function, they are only decorative.

Package Included:

 1 x MEGIR Watches

1 x User manual with warranty card
The default is watches sending without gift box. If you need Megir original gift box, please write a remark in the order.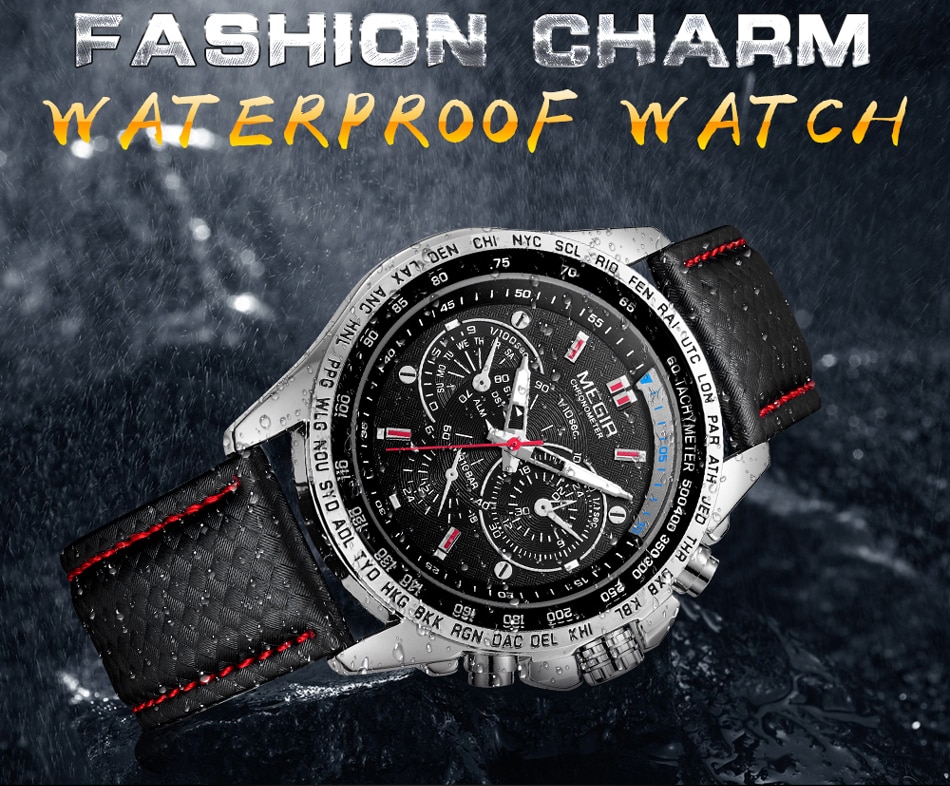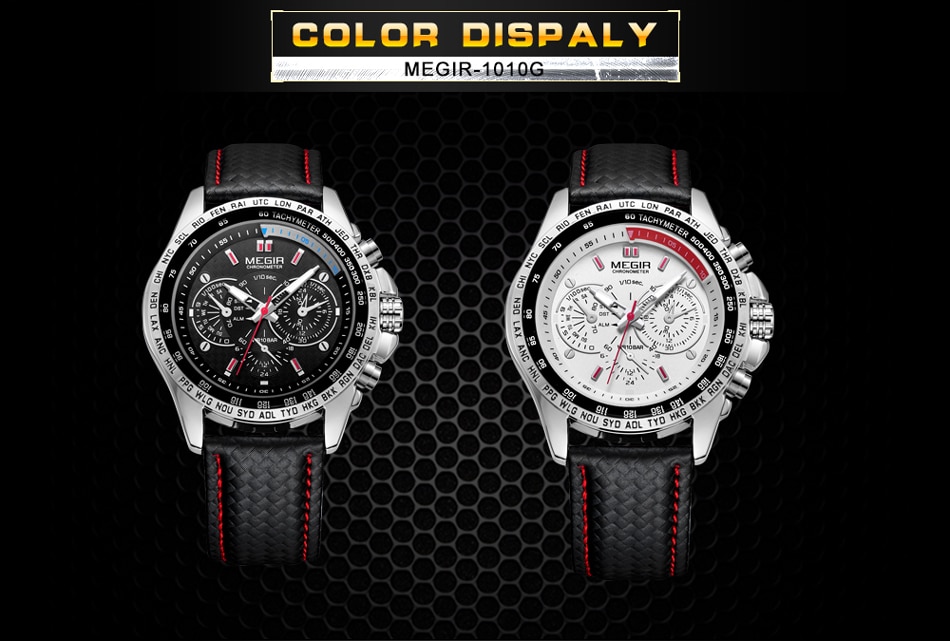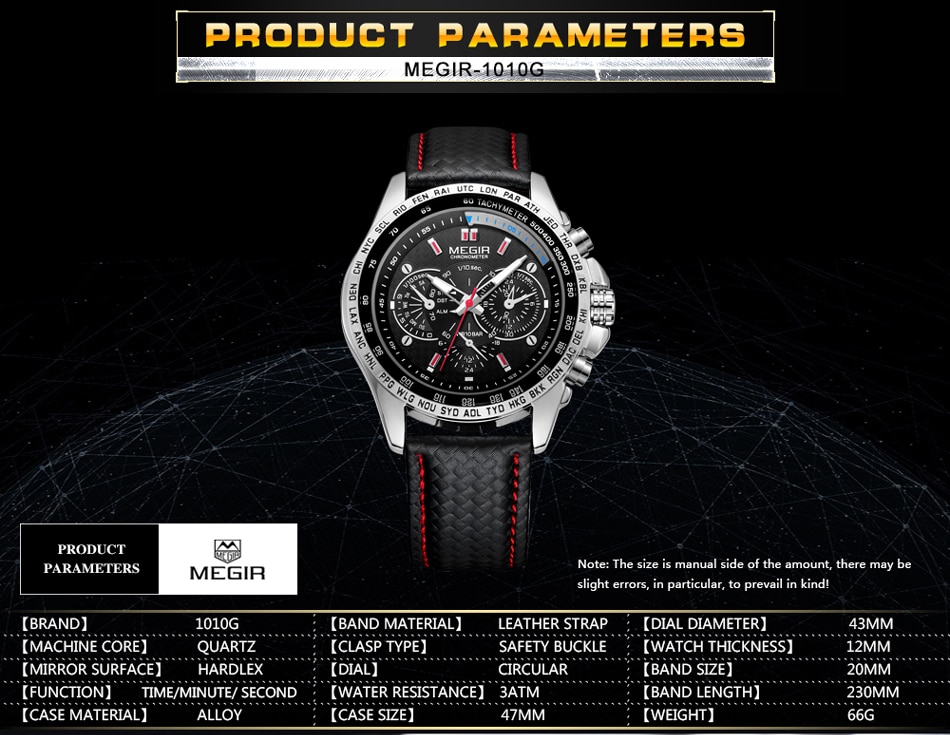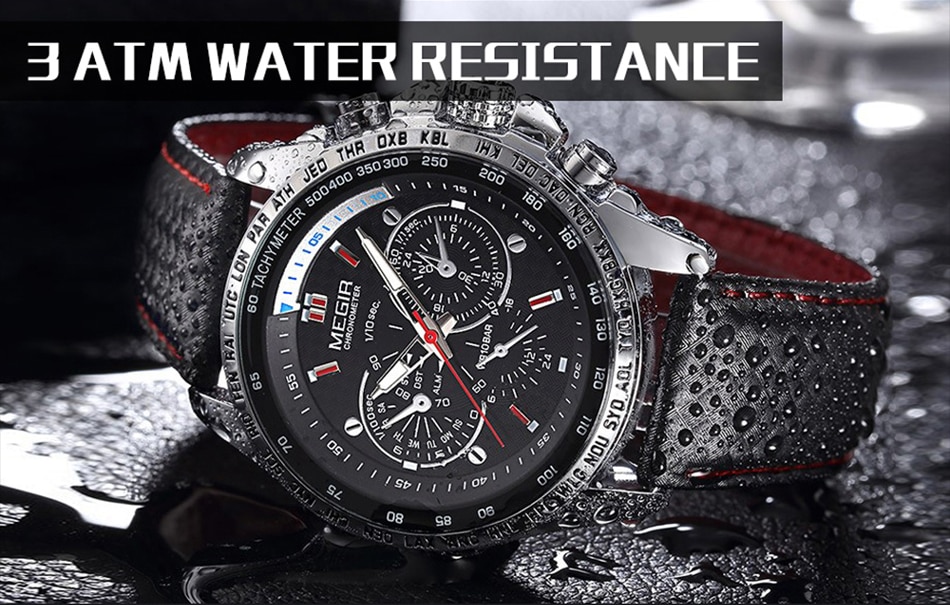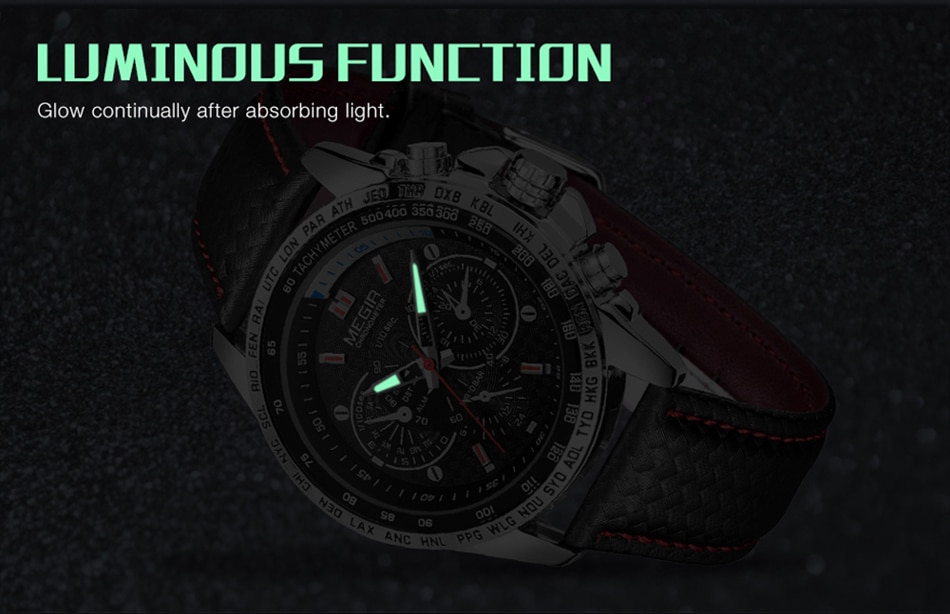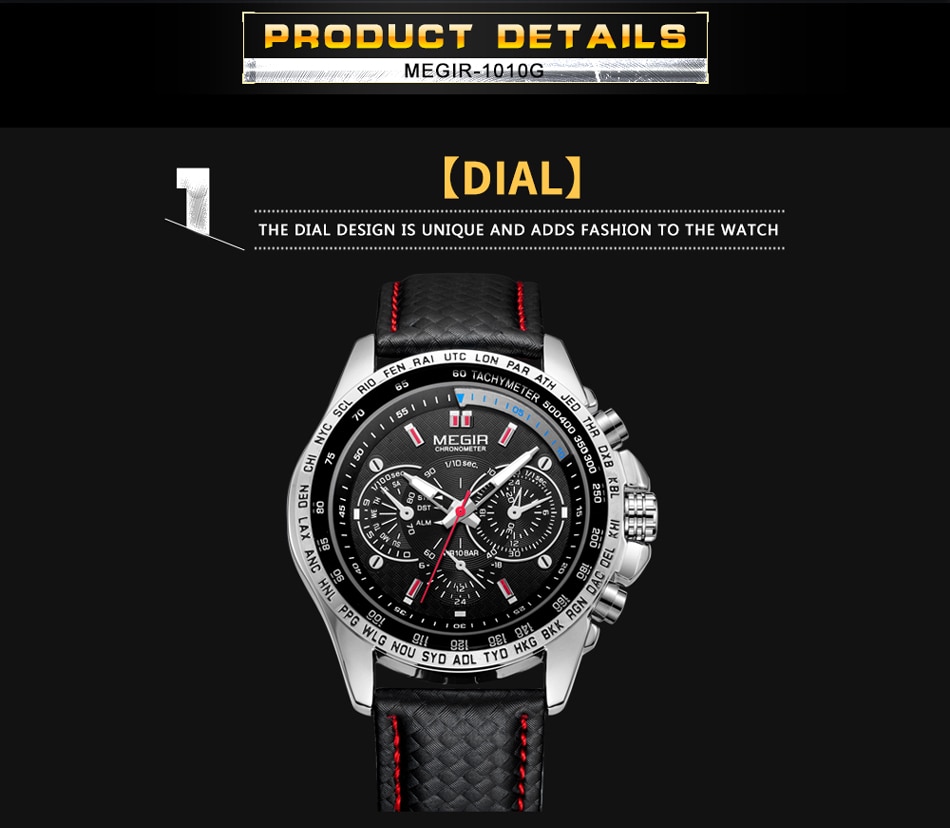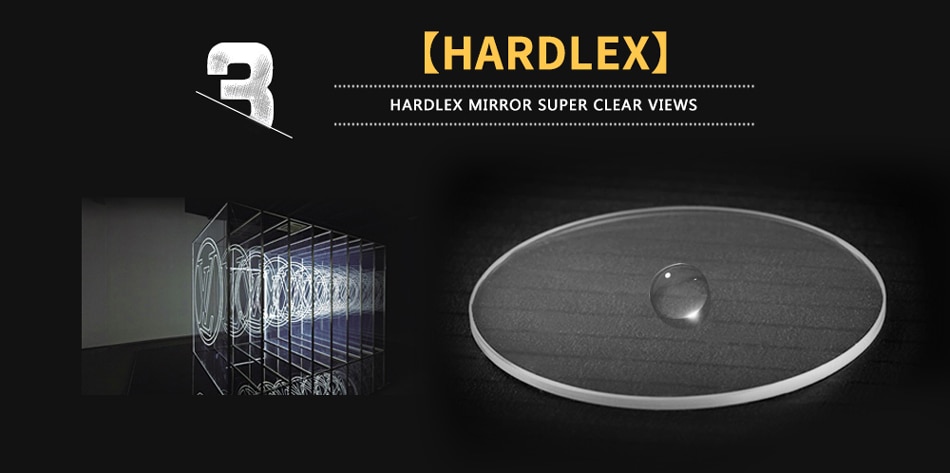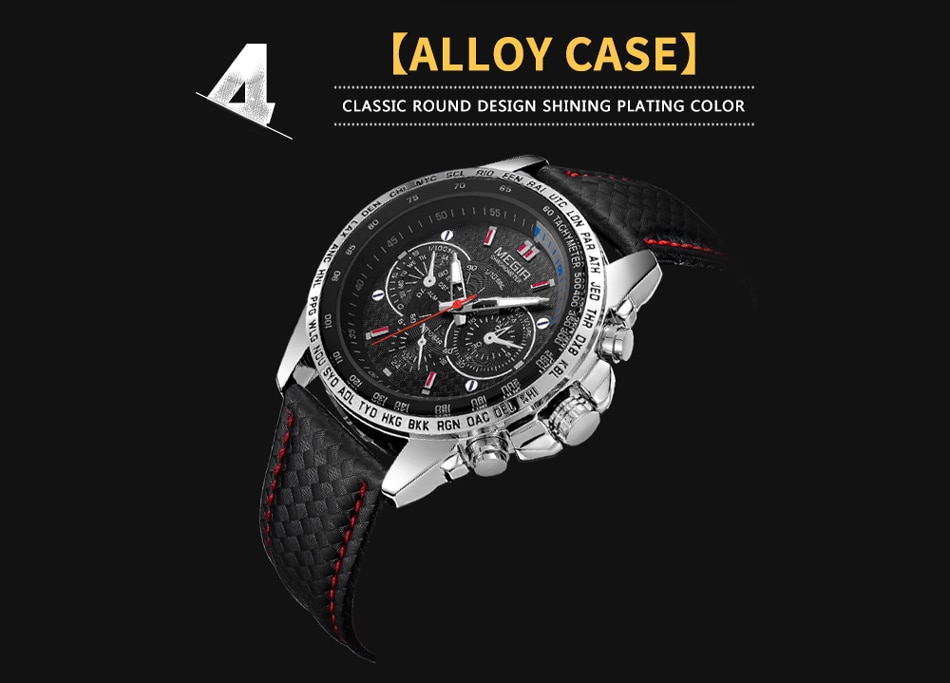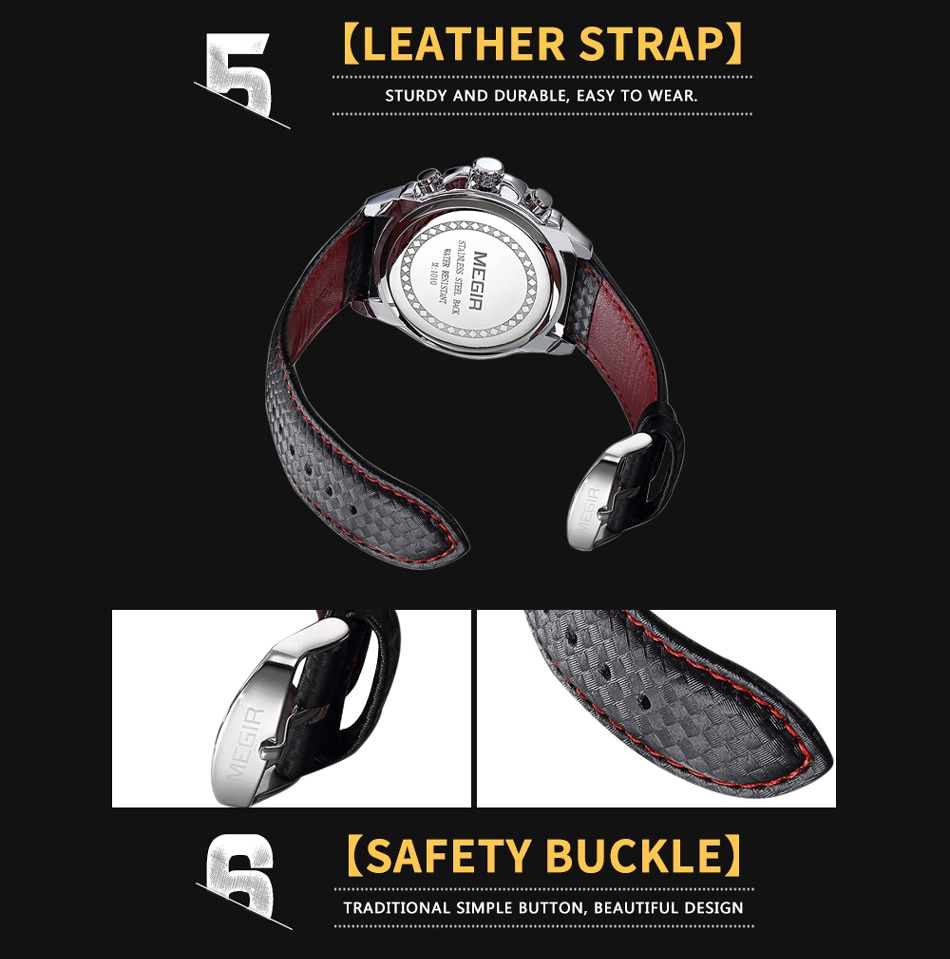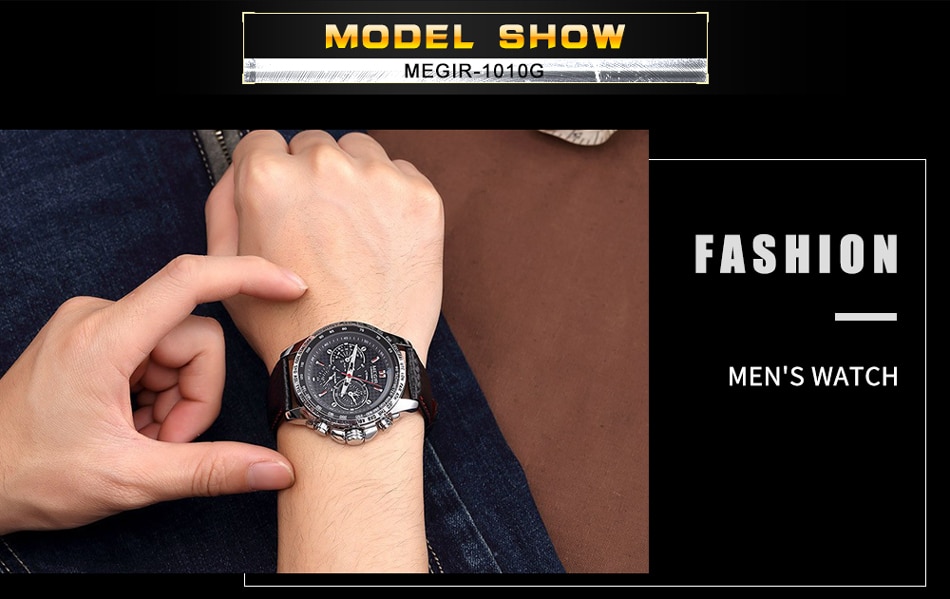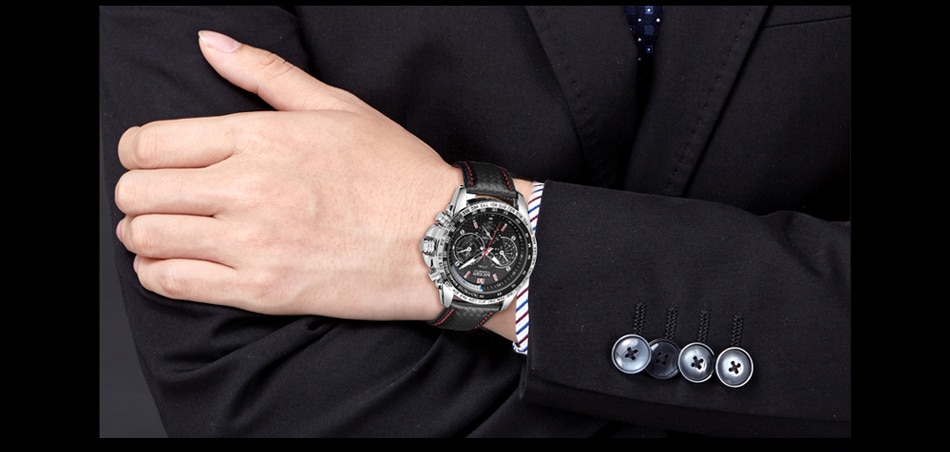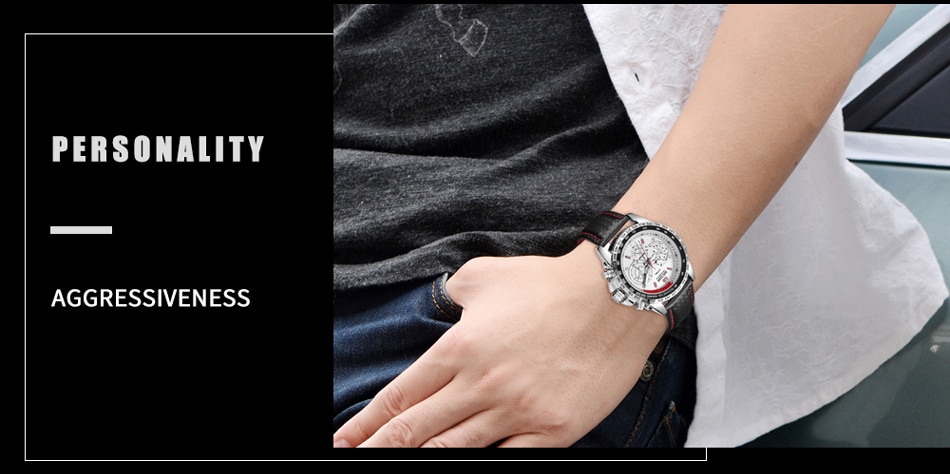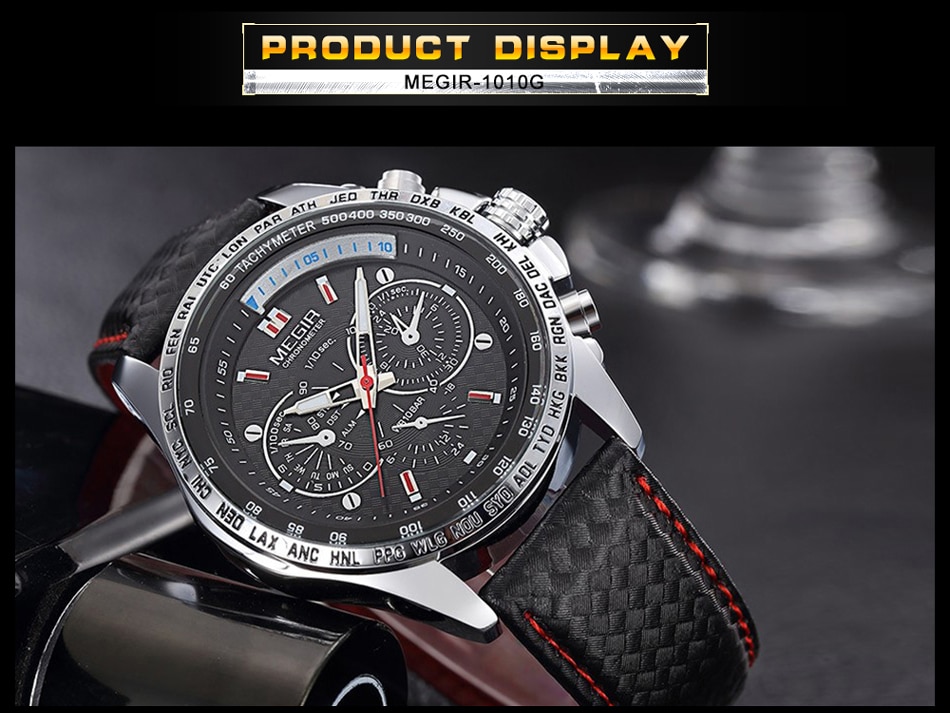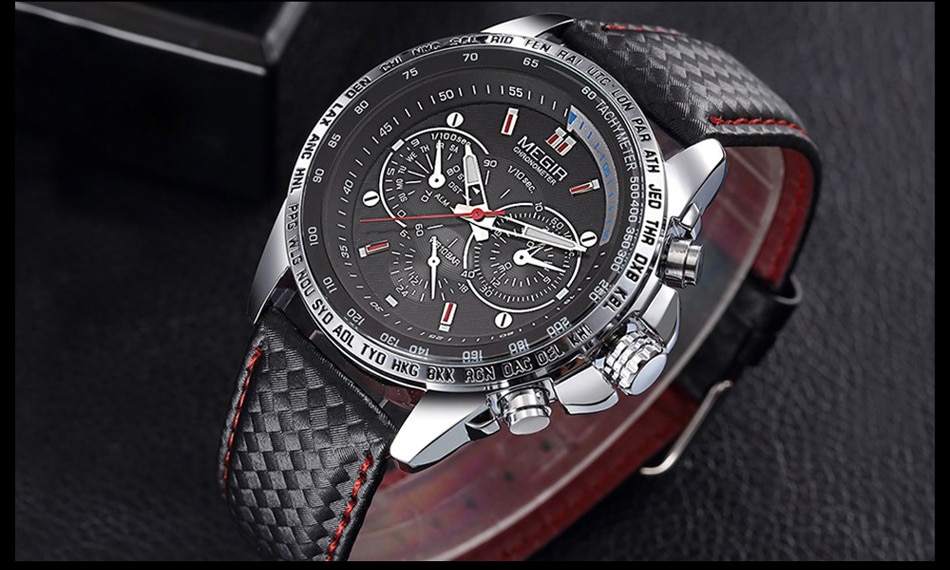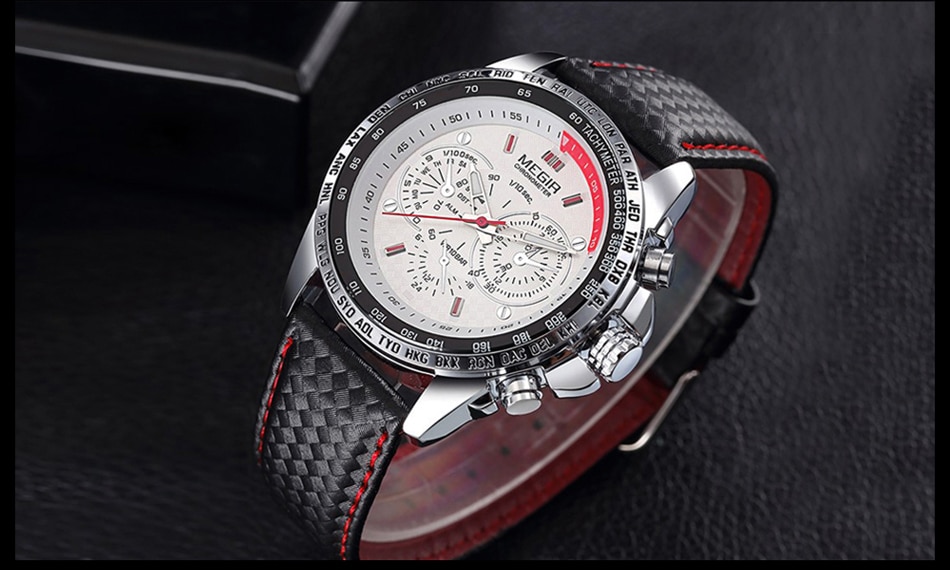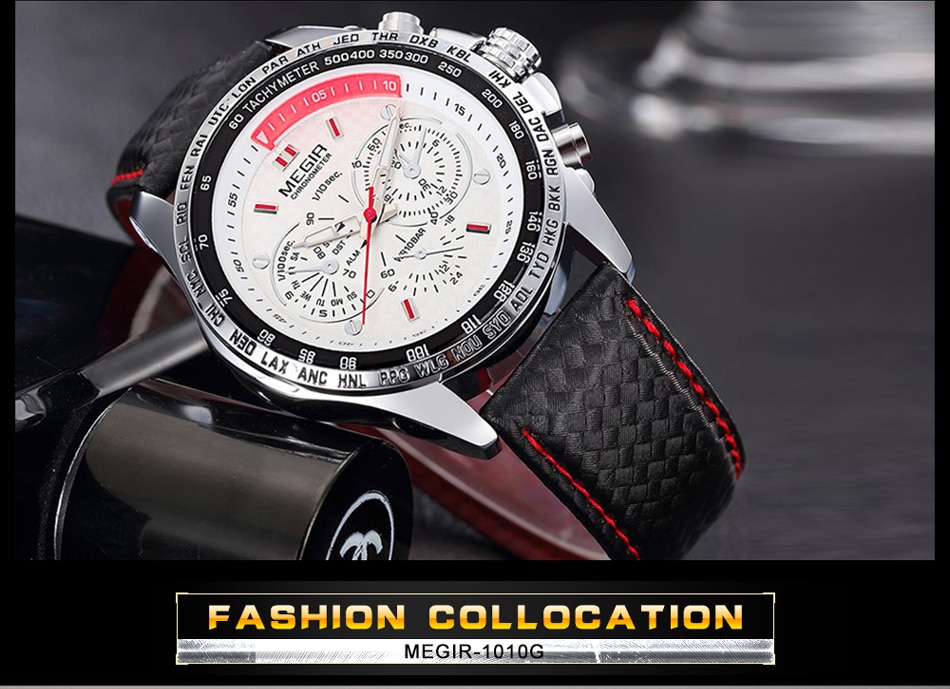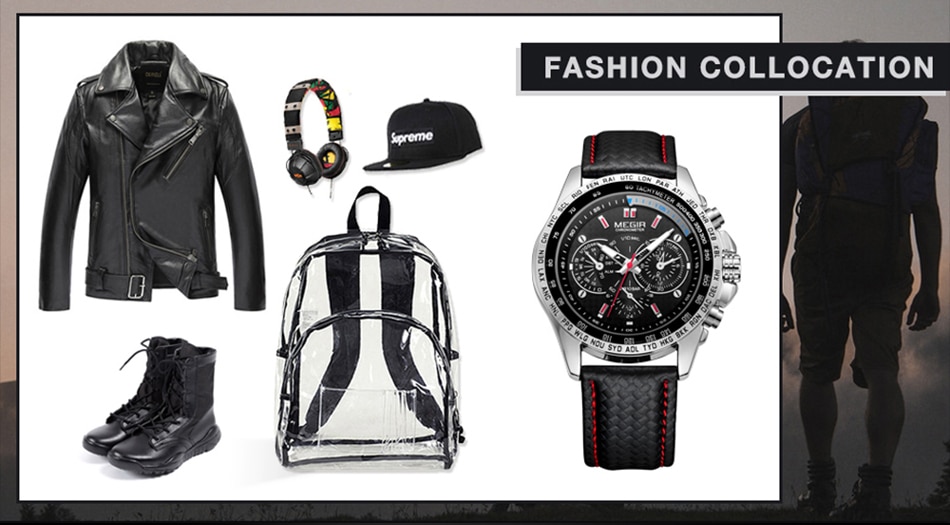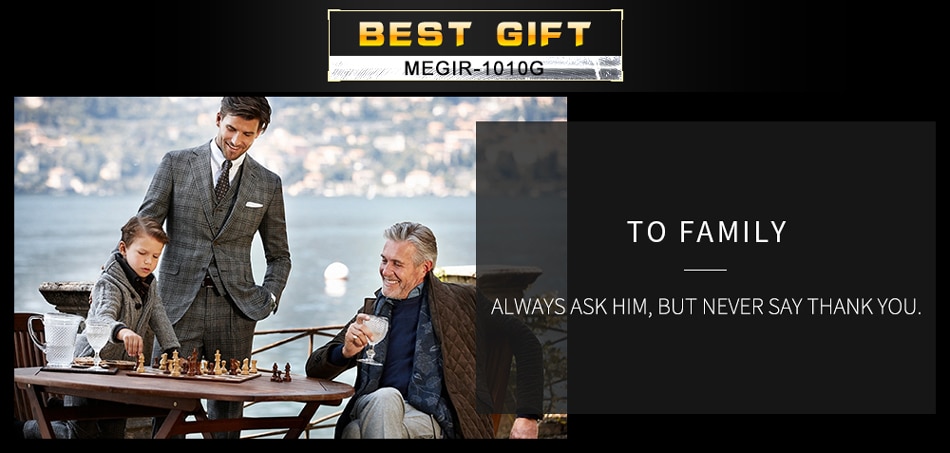 Men's Luminous Watches | Wrist Watches For Men's
Durability, style, and price are some of the other features to be discussed alongside illumination. Luminous watches today rely on several new technological inputs, so we'll give you some tips on cutting-edge luminous watches. Although the watches won't be categorised into categories, we have included models for different occasions—e.g. a watch for everyday use, an outdoor watch, a dress watch, and so on.
With the watch you will be able to save time while it is illuminated, and you won't have to press a single button to illuminate it. In addition to that, it also has state-of-the-art lighting systems that allow it to always remain brightly lit. There are borosilicate glass capsules embedded in the watch that allow it to glow under the deepest darkness instantly.
These watches have a stainless steel case and black leather straps with a black or red stitch. They have a Tritium Illumination that is exceptional for night viewing. The hands illuminated by this system are displayed and read for a long time. The lamp does not need any external light source and does not require a button press to illuminate— and keeps this way for decade