Men's Sport Business Watch
MEGIR Roller Design Men's Sport Business Watch Brand Sport Watch Dial Quartz Men's Watch Leather Sport Army Military Wrist Watches
Product description:
Brand: MEGIR & MNWT

Movement: Quartz Movement

Gender: Men

Display: Analog

Band Material: Silicone

Bangles Diameter : Fit 3.93′(100mm) to 2.95′(75mm)

Bangles Width : 0.47′(12mm)

Watch band length Approx: 22.5cm

Watch band Width Approx: 2.4cm

Watch case diameter Approx: 4.8cm

Watch case Thickness Approx: 1.5cm

Watch Weight Approx: Watch 113g / Bracelet 18.9g
Package Included:
1 MEGIR Watch

1 MNWT Bracelet

1

User manual with warranty card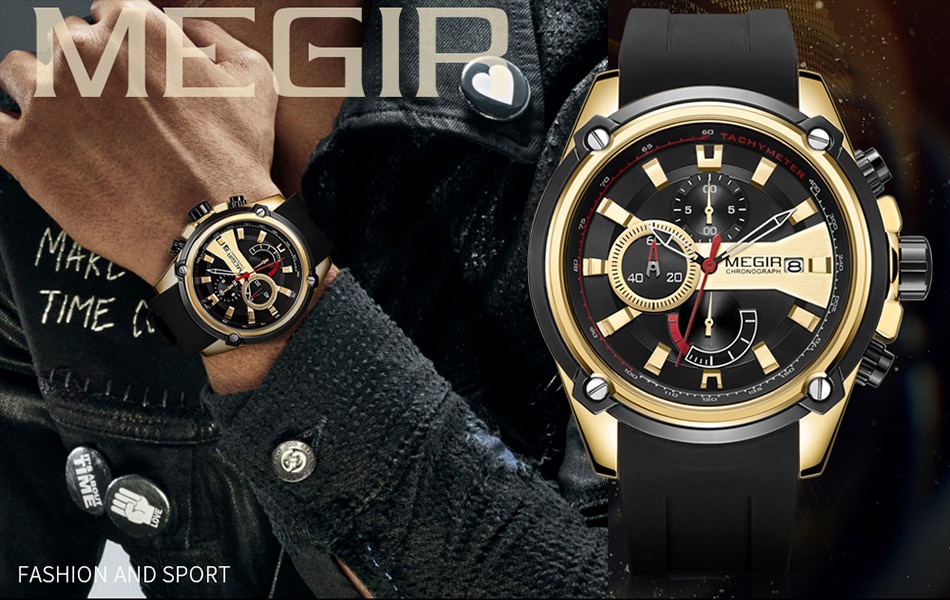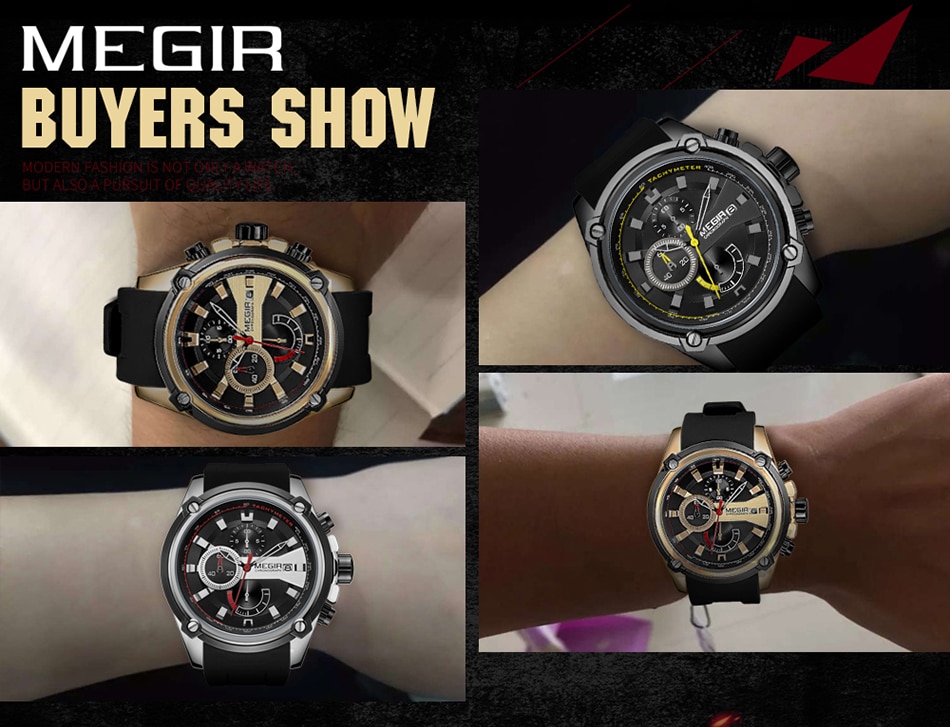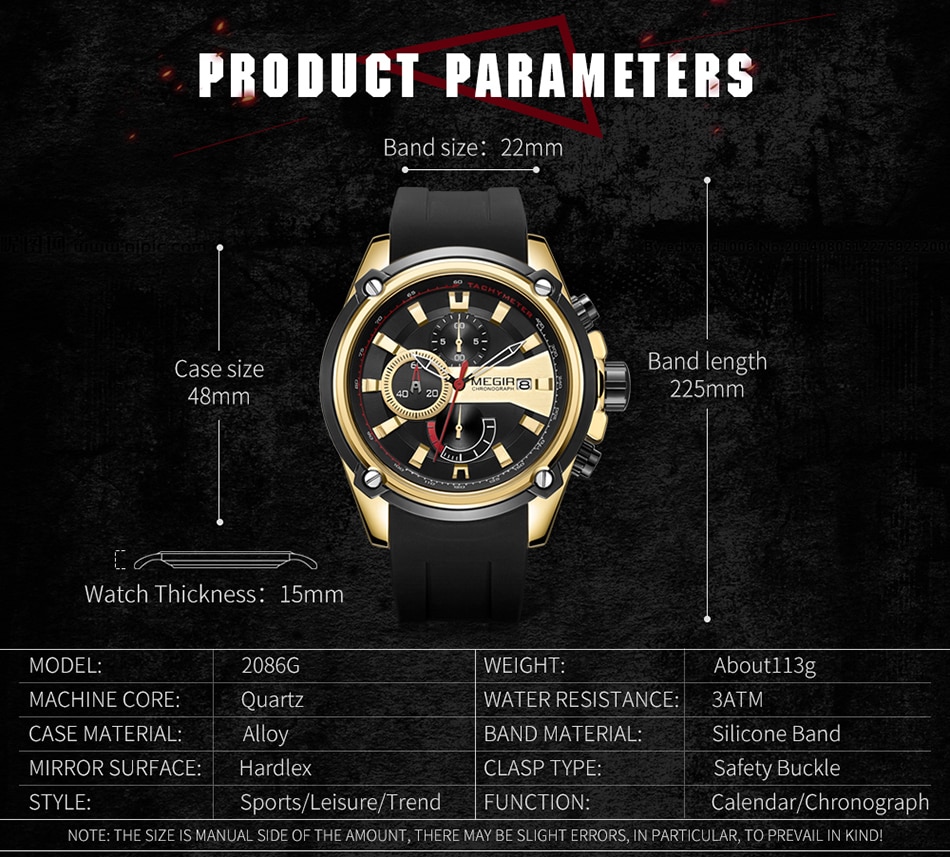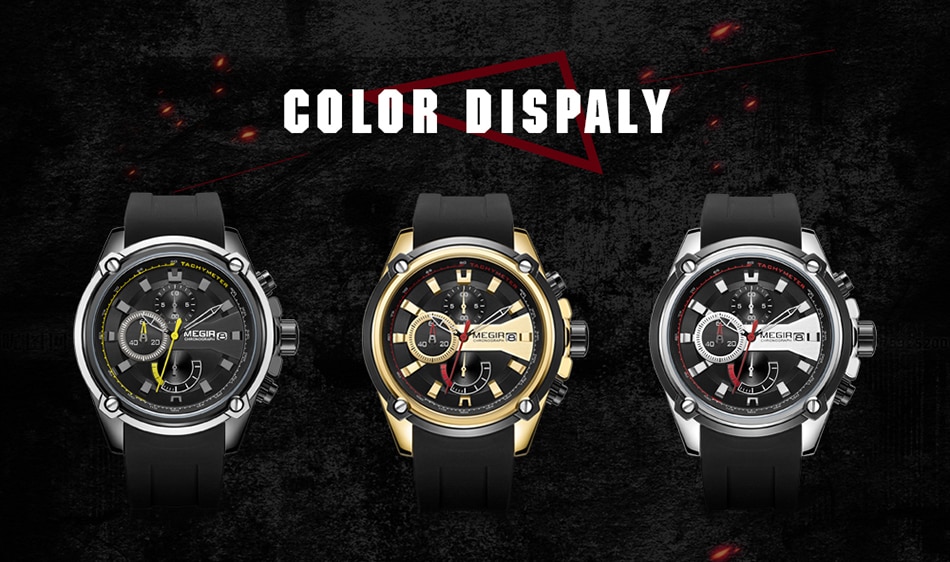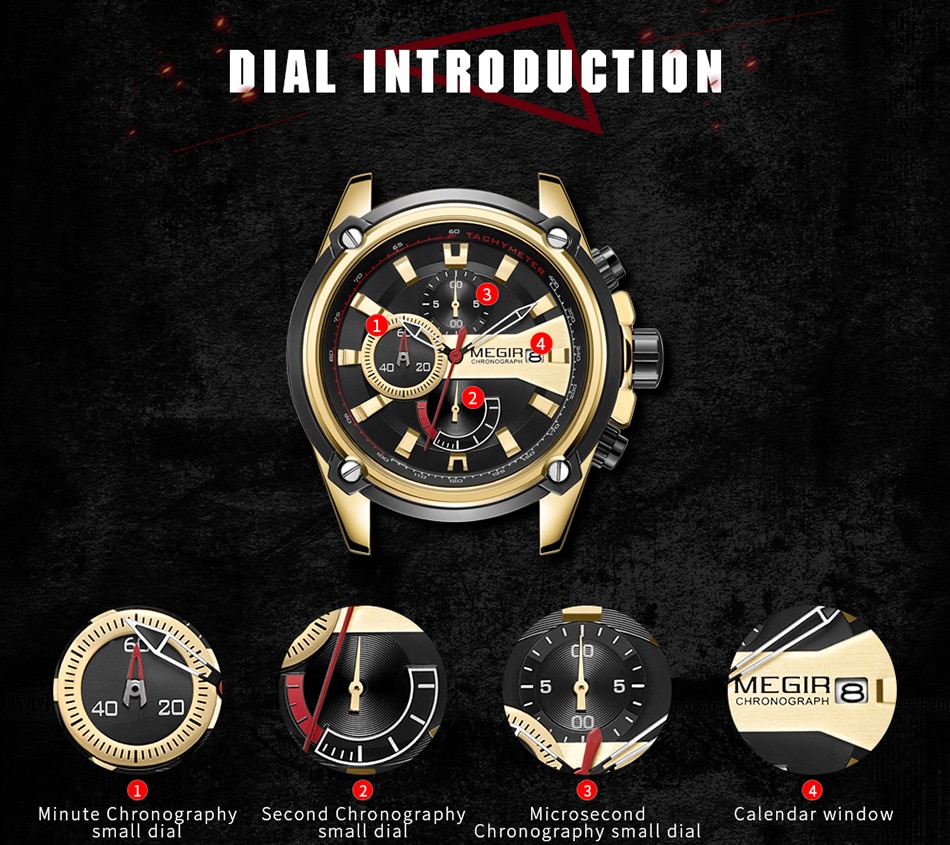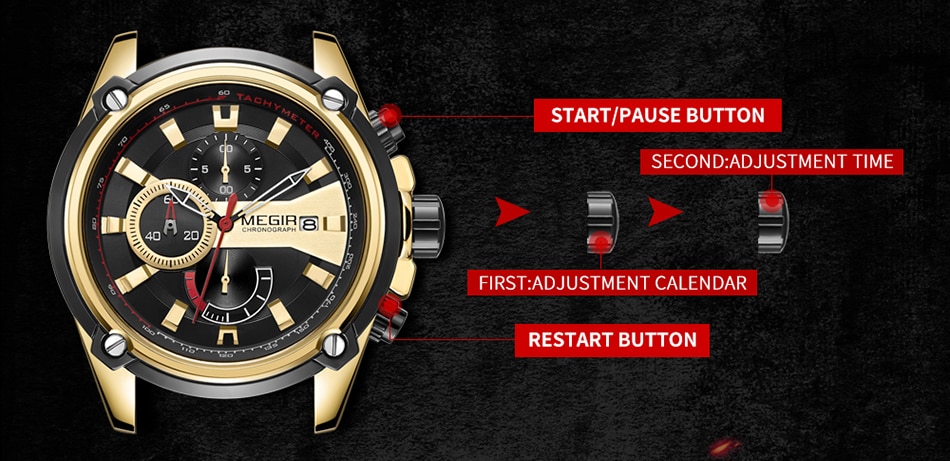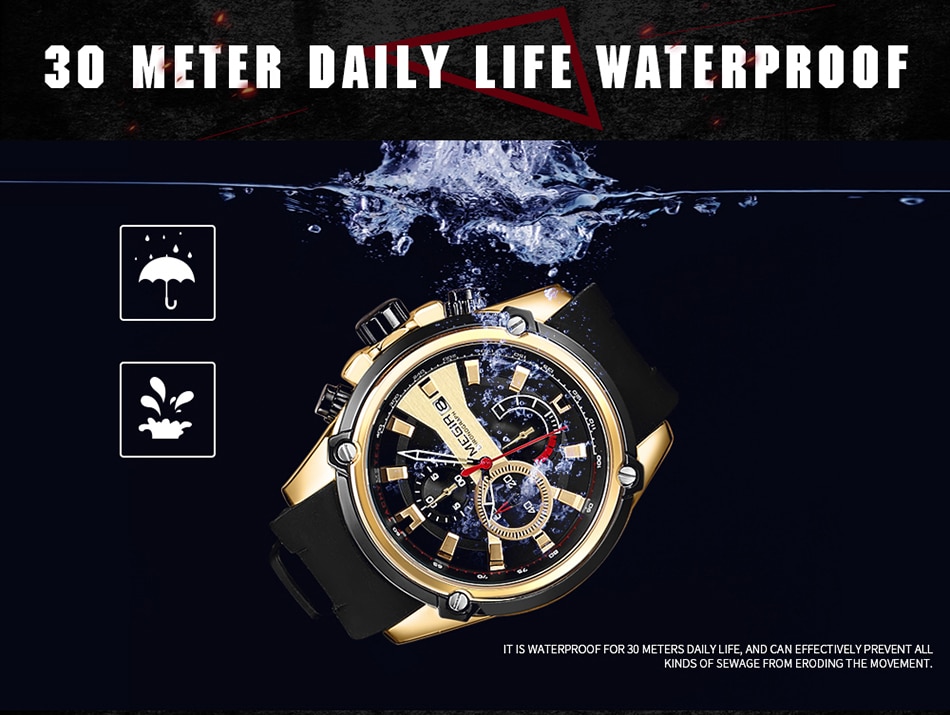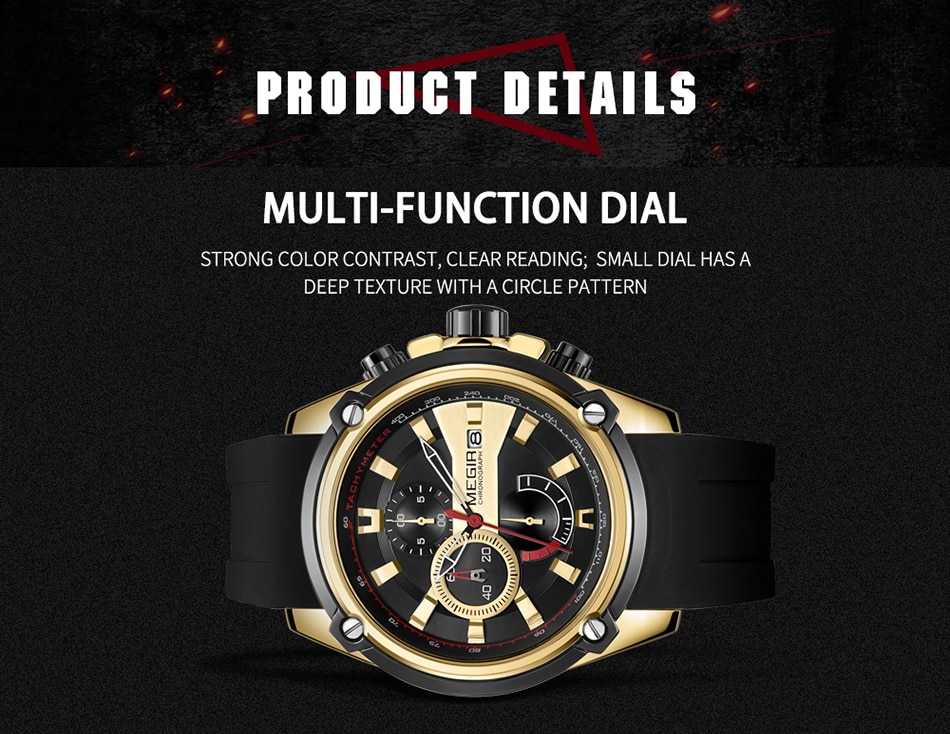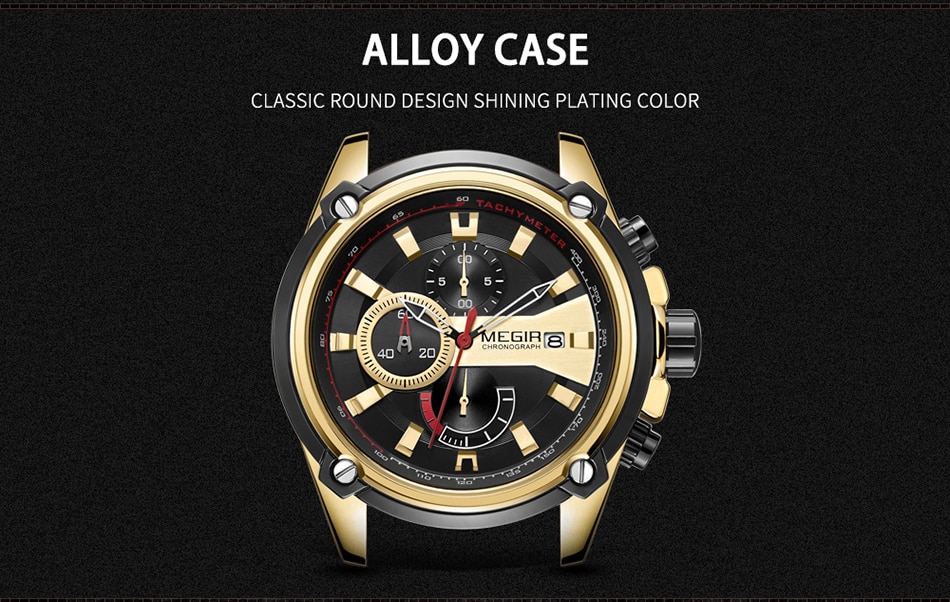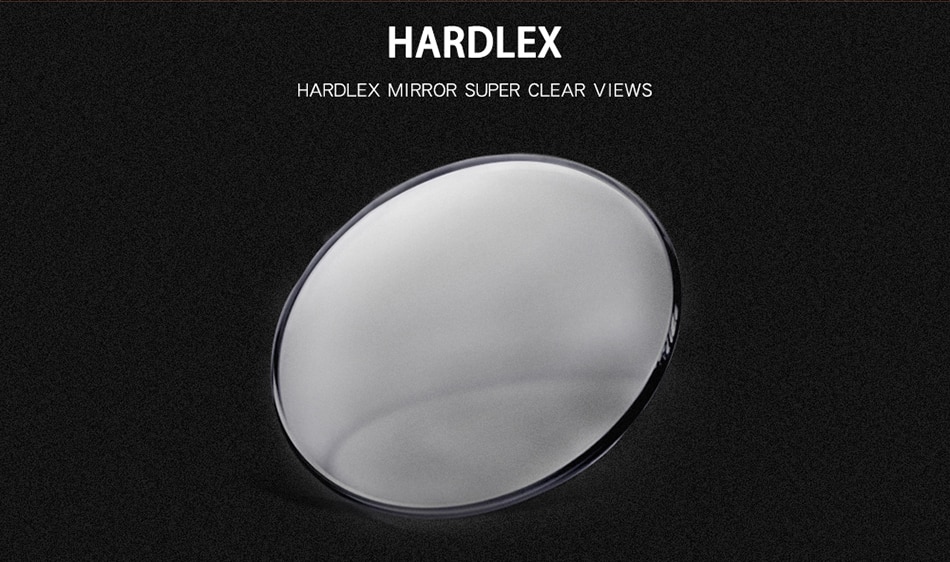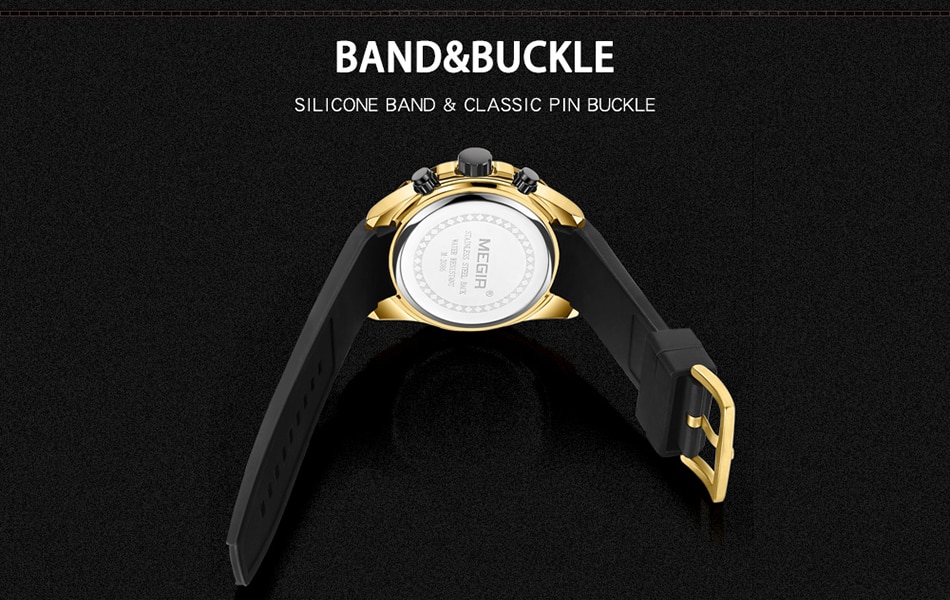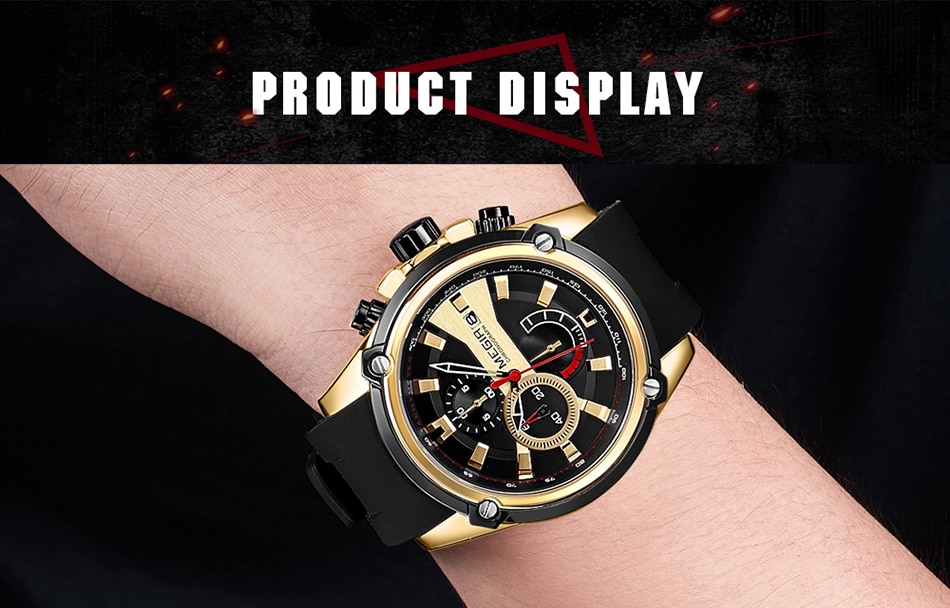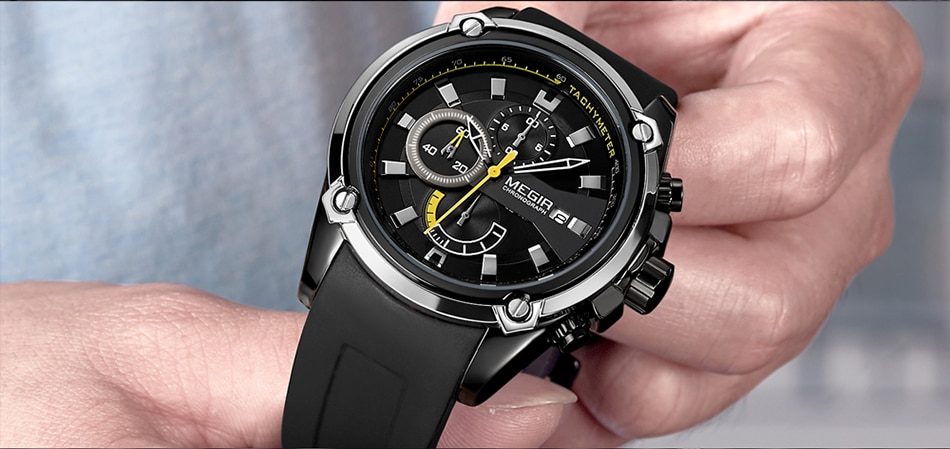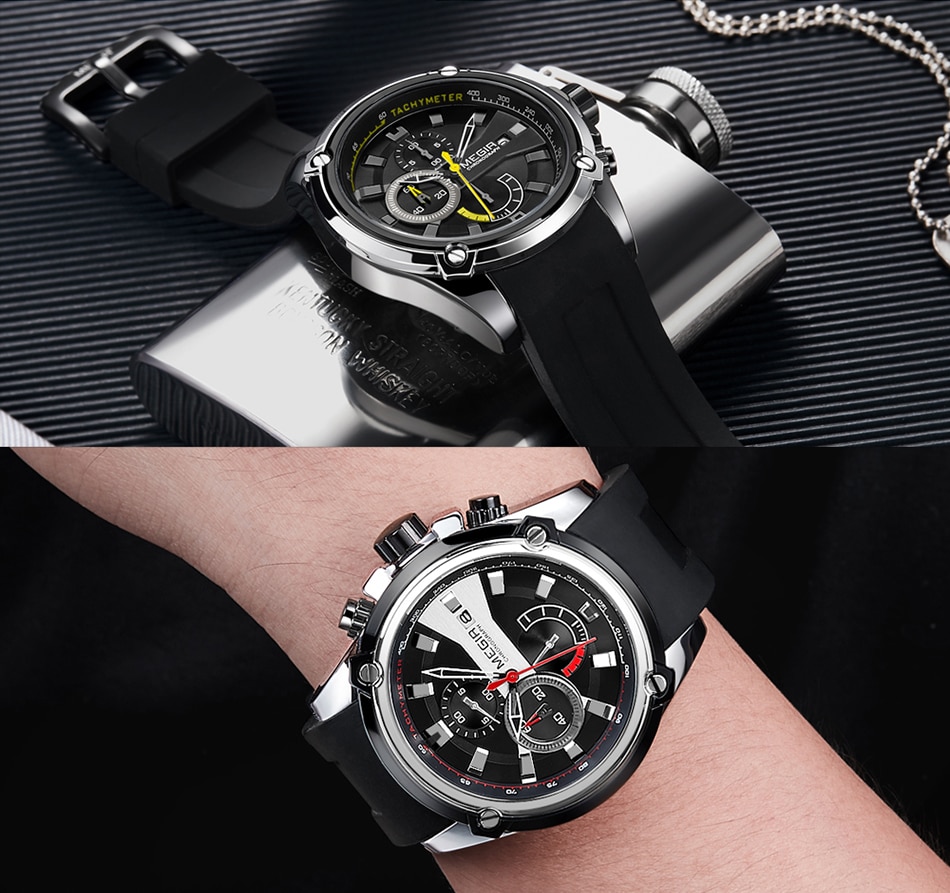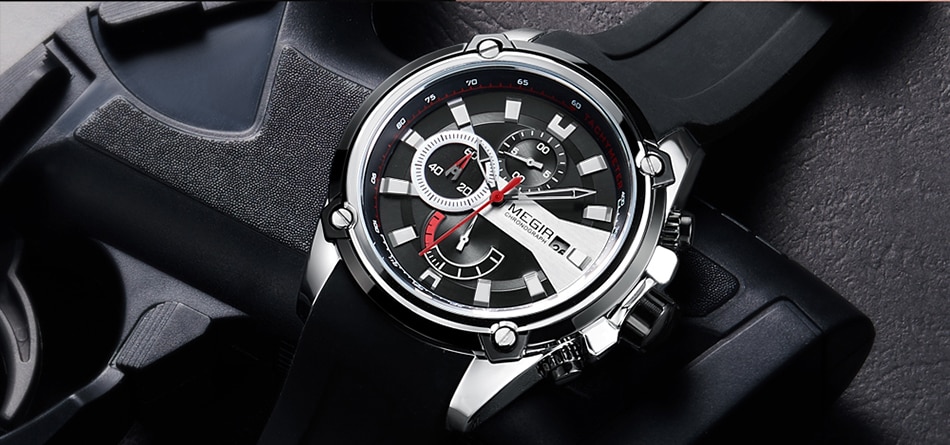 Men's Sport Business Watch | Silicone Quartz Watch
With the passing of time, it feels like time is vanishing even more quickly, making watches even more essential. It's that reason we think spending some time on a timepiece today makes the most sense. We have presented you with a list of the best women's watch brands to ensure that you pick one that won't break the bank, but is also stylish and in your price range.
If you want to choose your timepiece, think about what you want your watch to convey to other people. A mixed metal round face watch is the perfect addition to your collection, if you appreciate classic shapes and want a modern twist. if you're a risk taker with fashion, go for a red watch with gold bracelets if you're looking for some edge.
These top watch brands have something for every taste.
The wrist watch's ability to withstand the test of time — even in the era of Zoom, where many use their phone in place of a clock — is remarkable. Watches are an ideal accessory to complement your bracelets or stand alone as a fashion statement. Carolina Bucci, a jewelry designer and watch designer who recently designed a watch in collaboration with Audemars Piguet, says wearing a watch is more than just telling the time. I am so engrossed in emailing someone every evening and having a smartphone on me that I enjoy the more analogue parts of my days."