New Brand Silicone Watch
New Brand Silicone Watch that have automatic movement are suitable for gents who prefer to rely on their arm to turn the mechanism rather than a battery. It can be hard to decide what to buy though, as more automatic watches hit the market each day.
Product description:
Brand: MEGIR
Movement: Quartz Movement
Gender: Men
Display: Analog
Band Material: Silicone
Watch band length Approx: 22cm
Watch band Width Approx: 2.6cm
Watch case diameter Approx: 4.8cm
Watch case Thickness Approx: 1.5cm
Watch Weight Approx: 105g
Package Included:
1 x MEGIR Watches
 1x User manual with warranty card
The default is watches sending without gift box. If you need Megir original gift box, please write a remark in the order.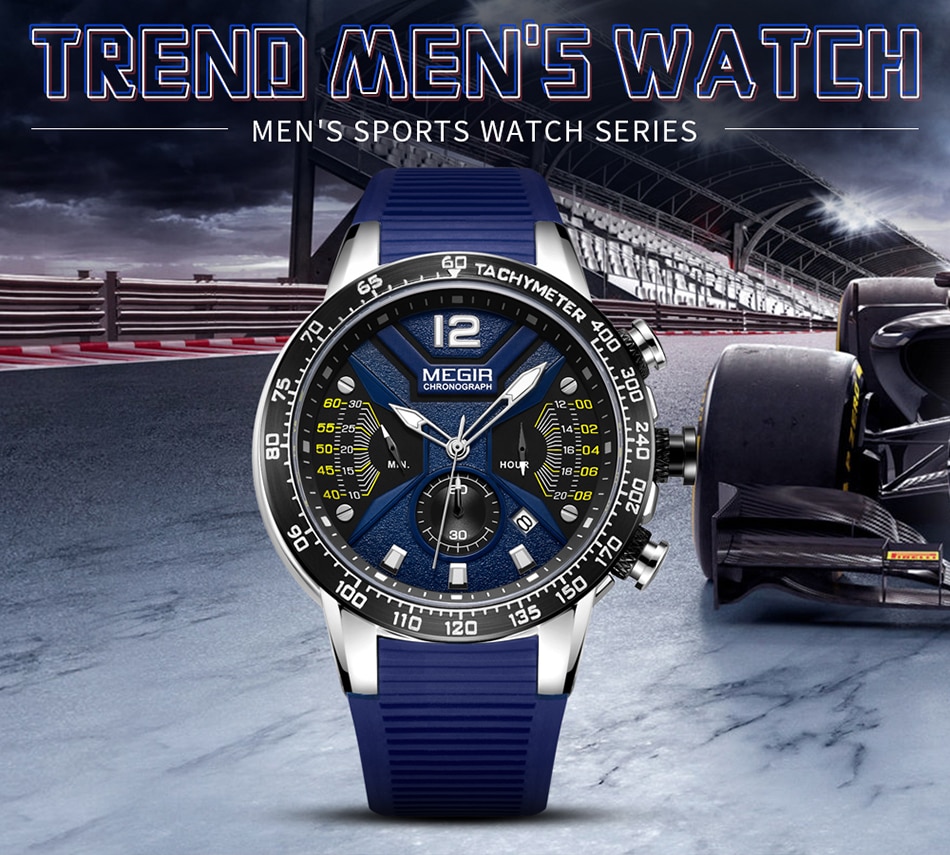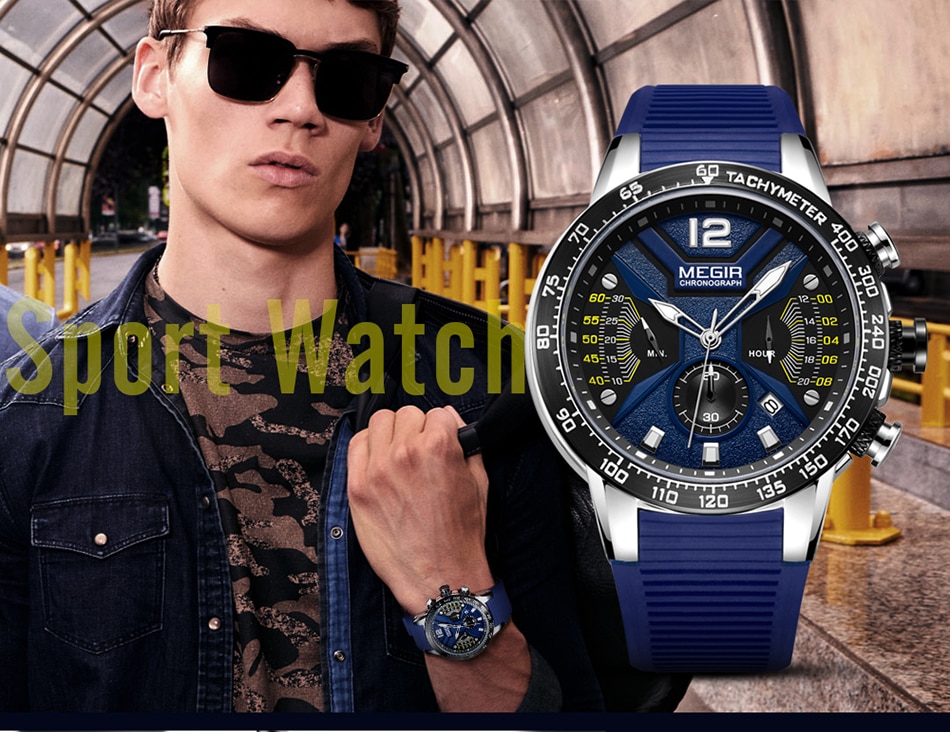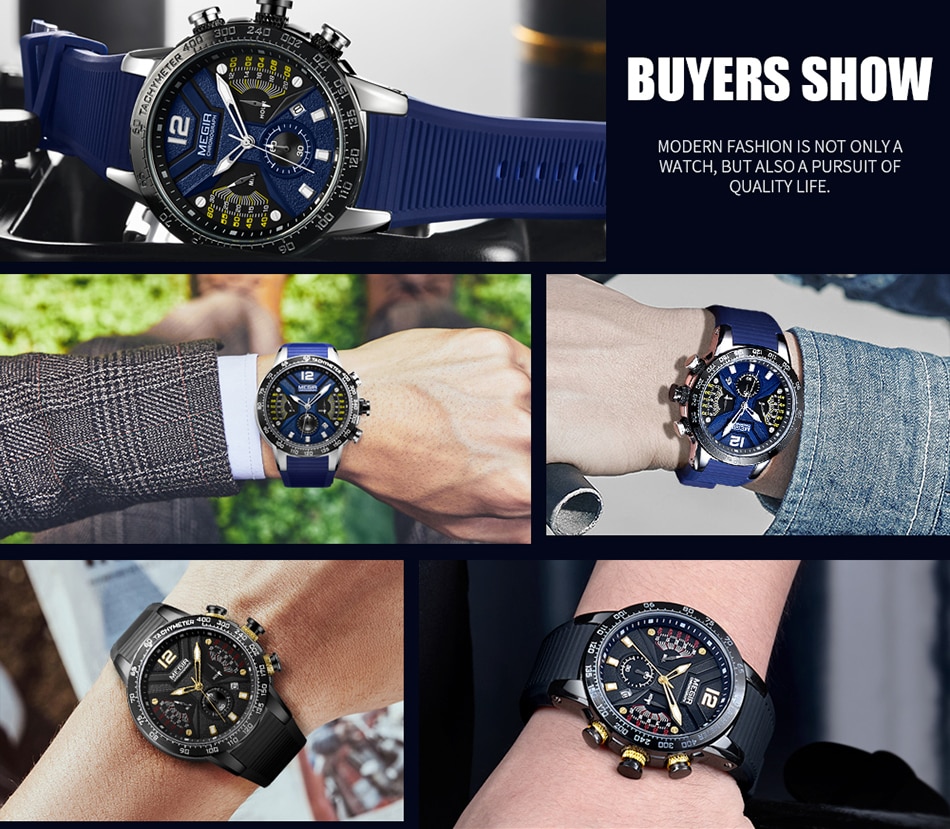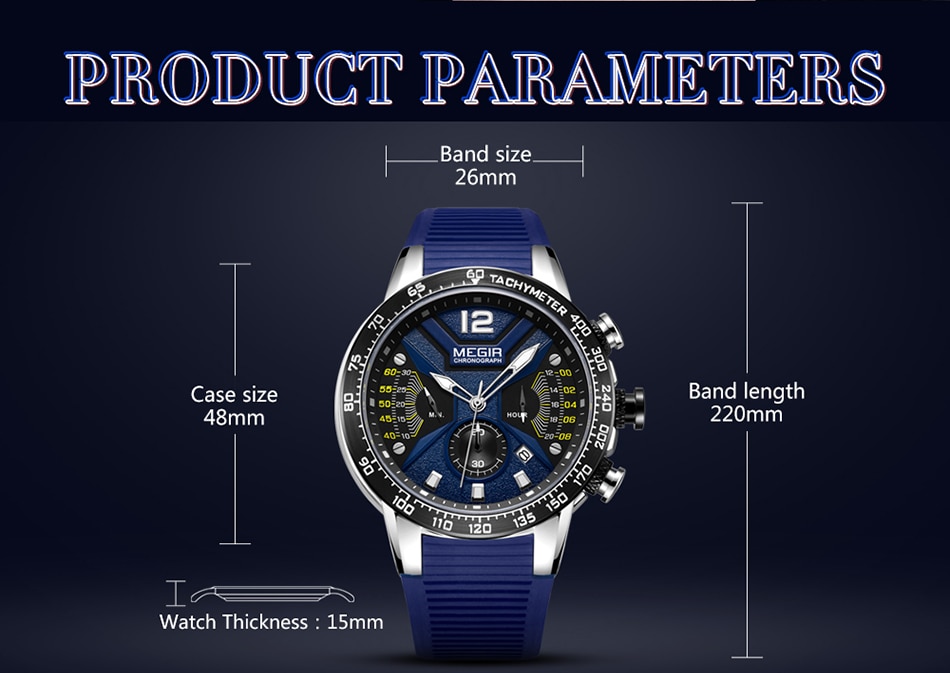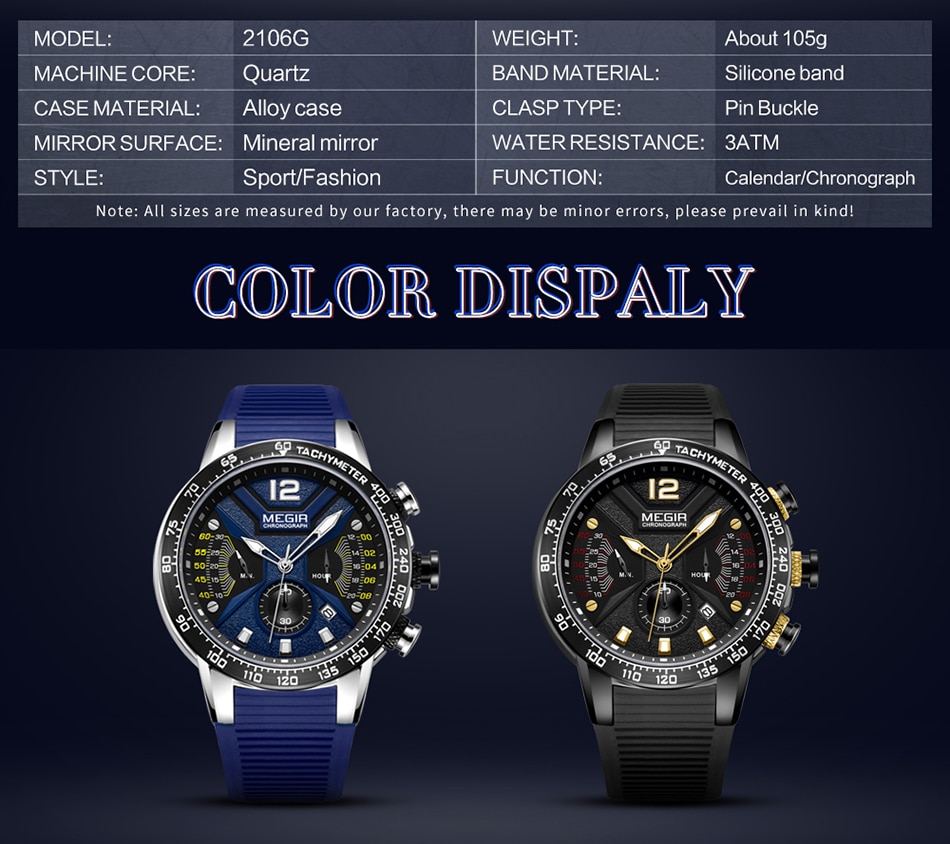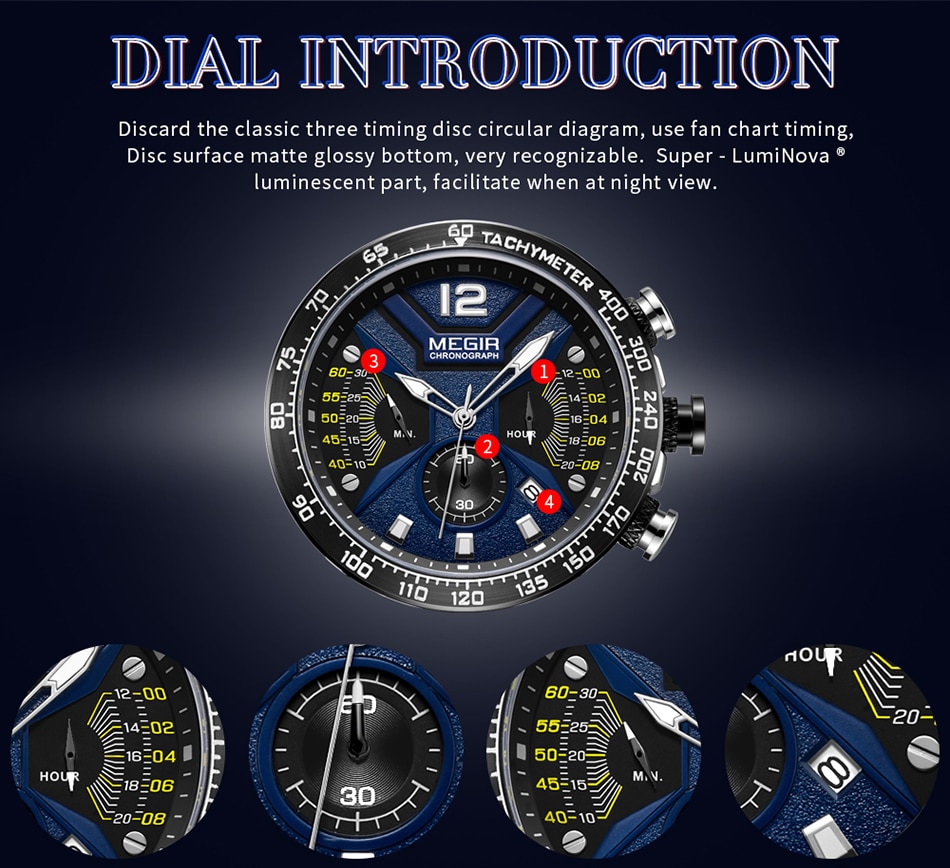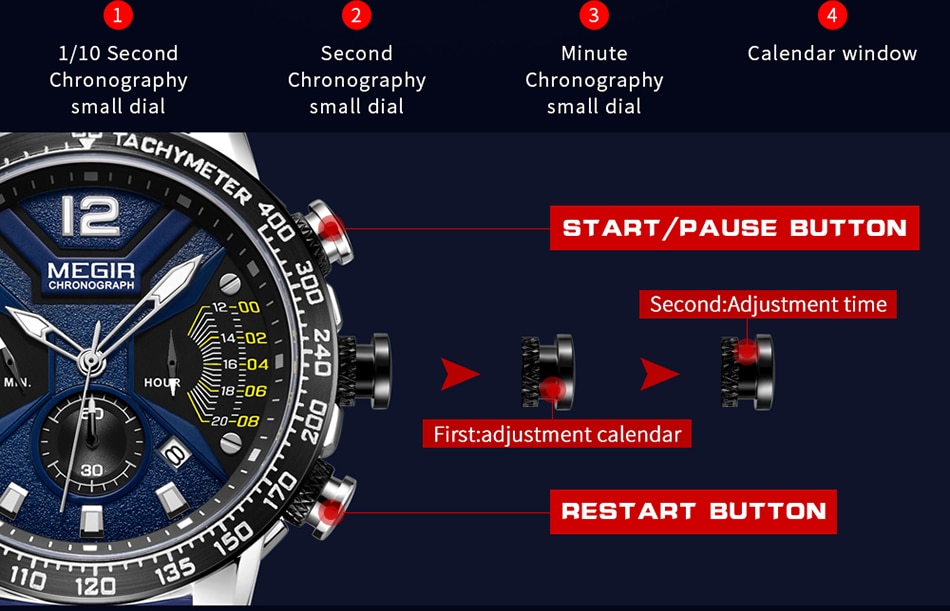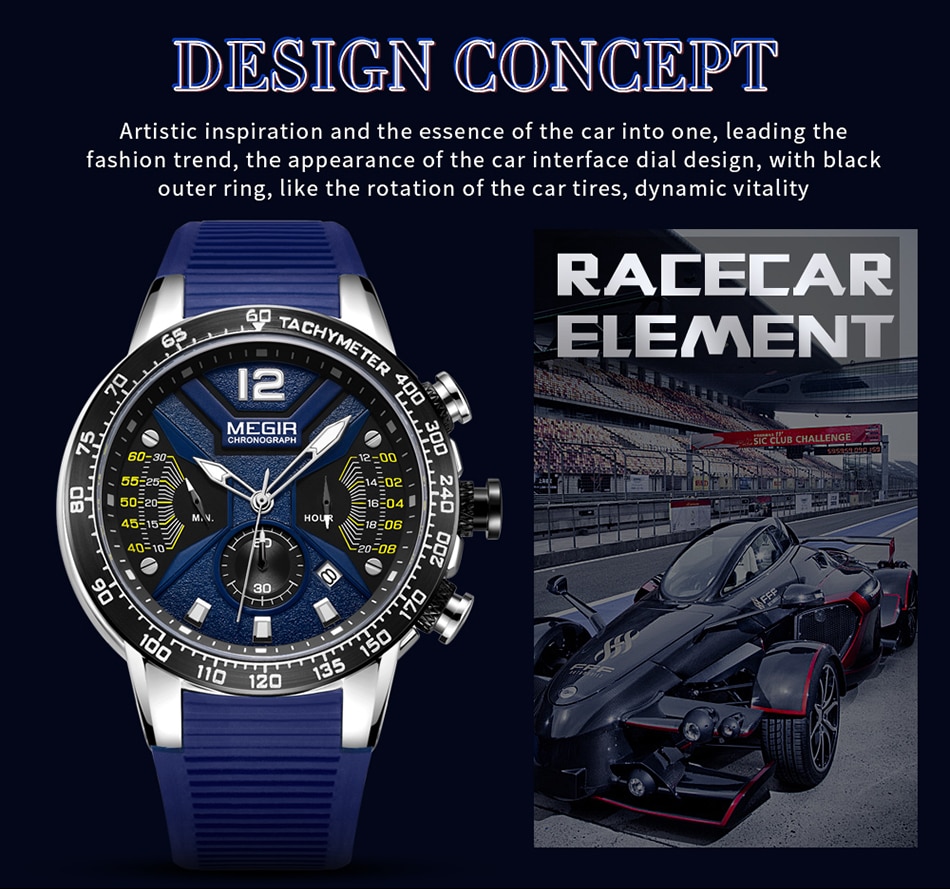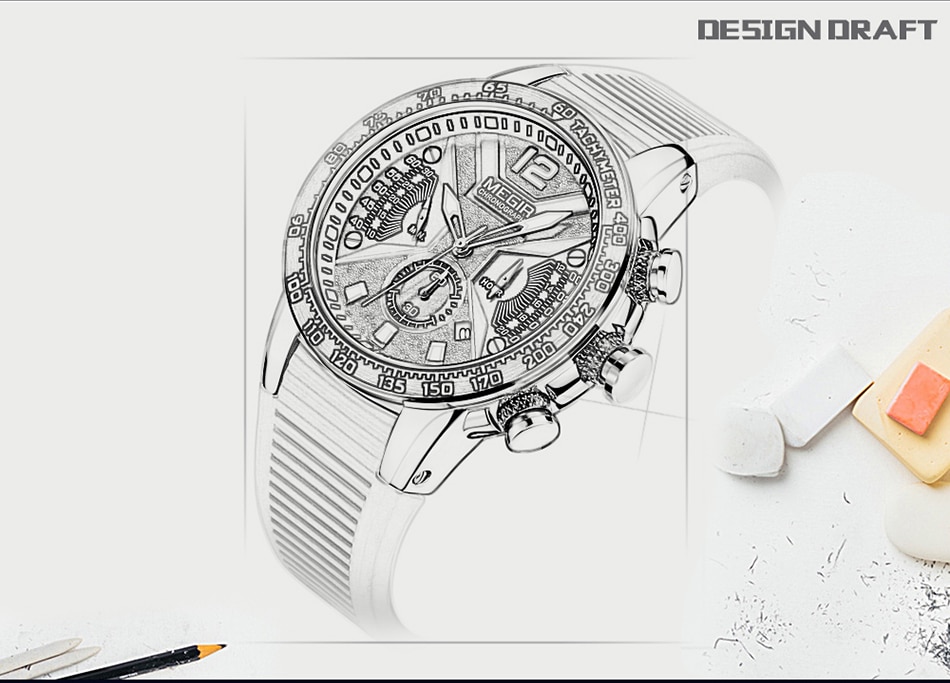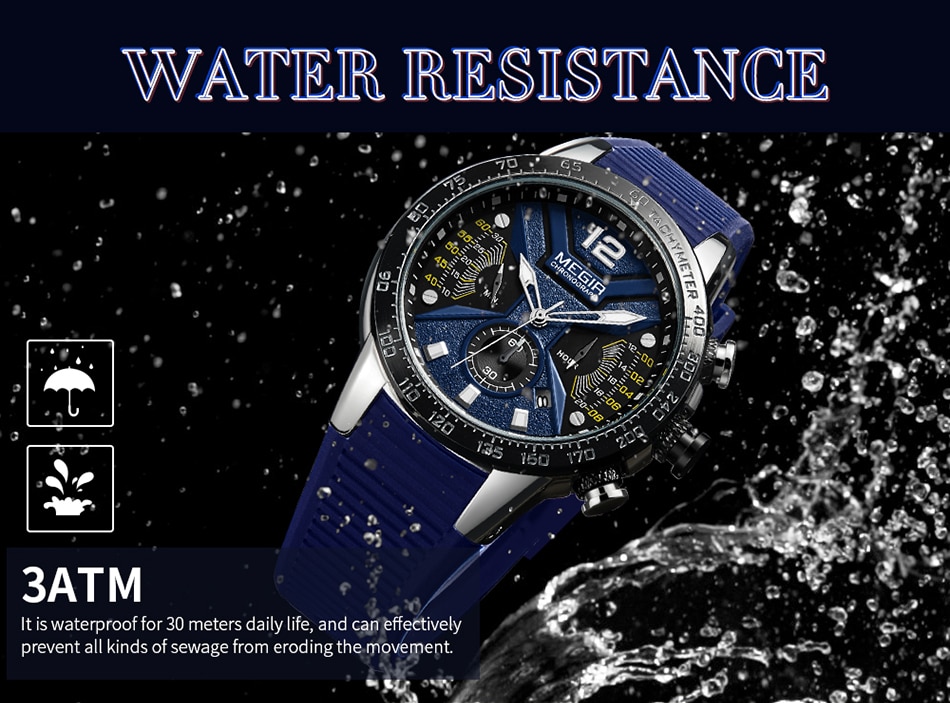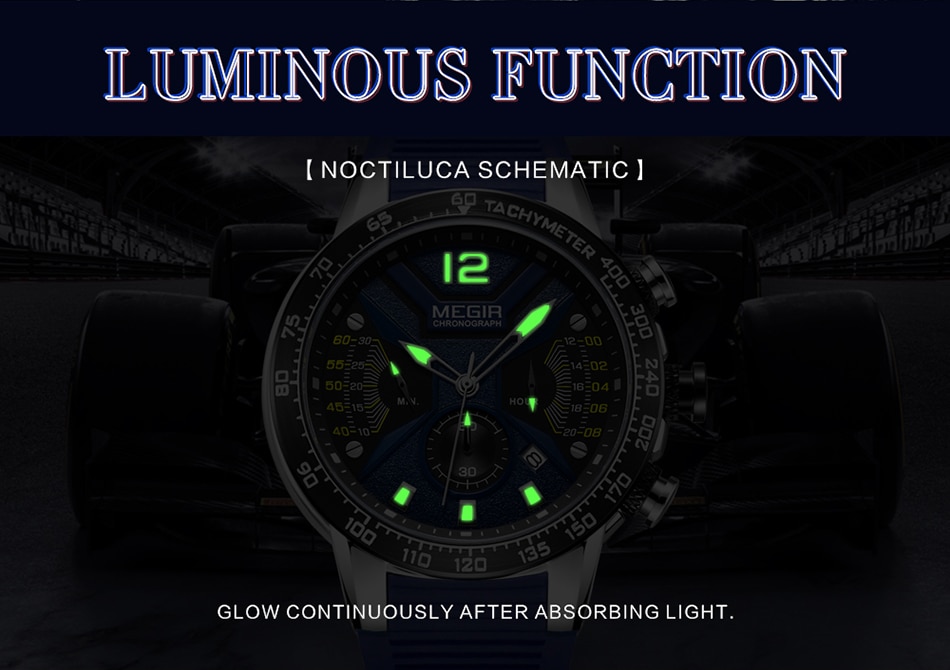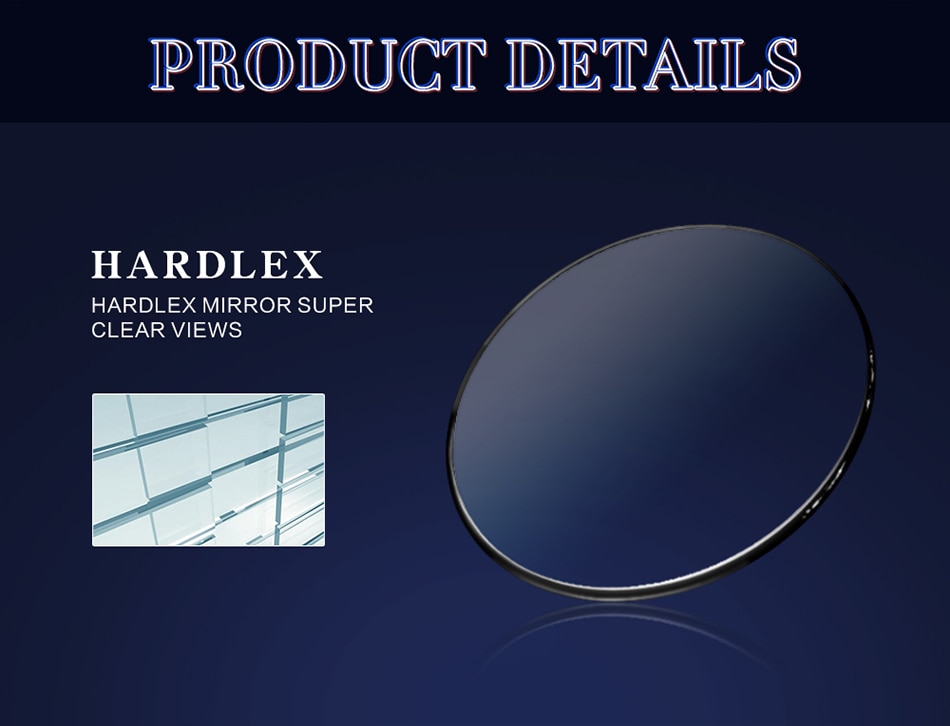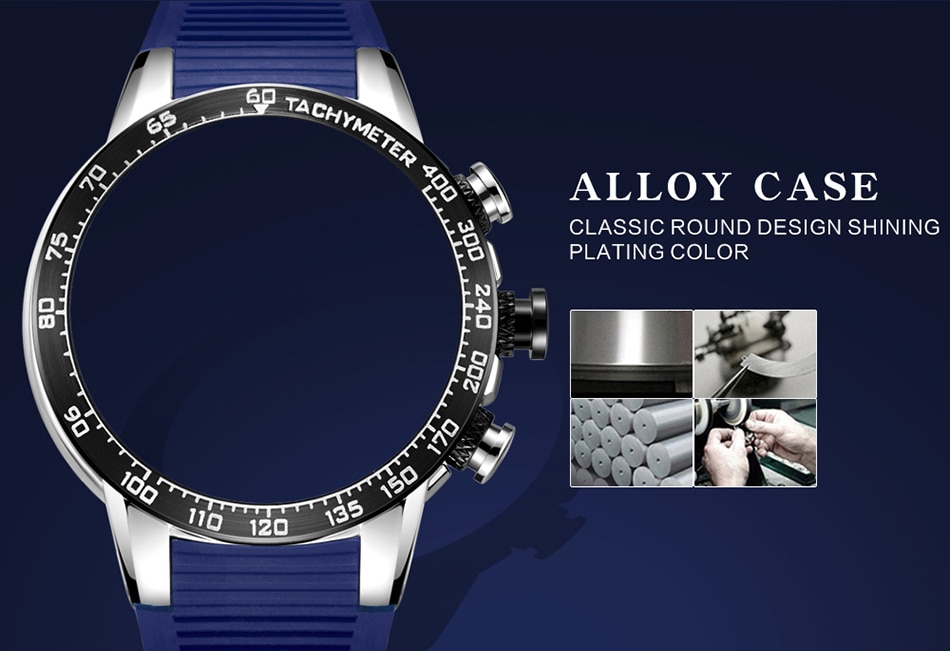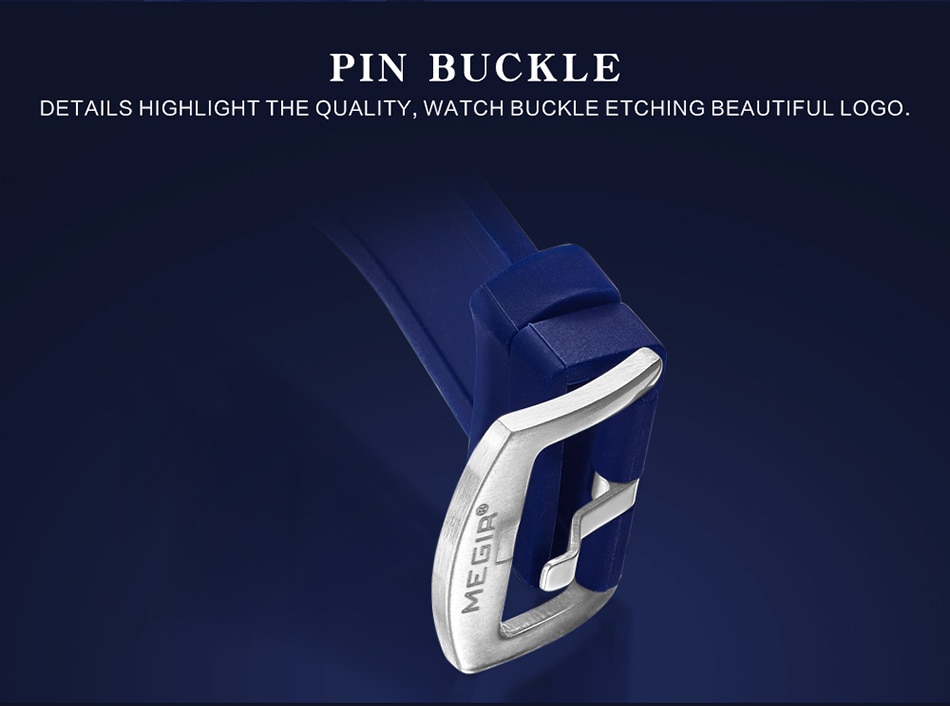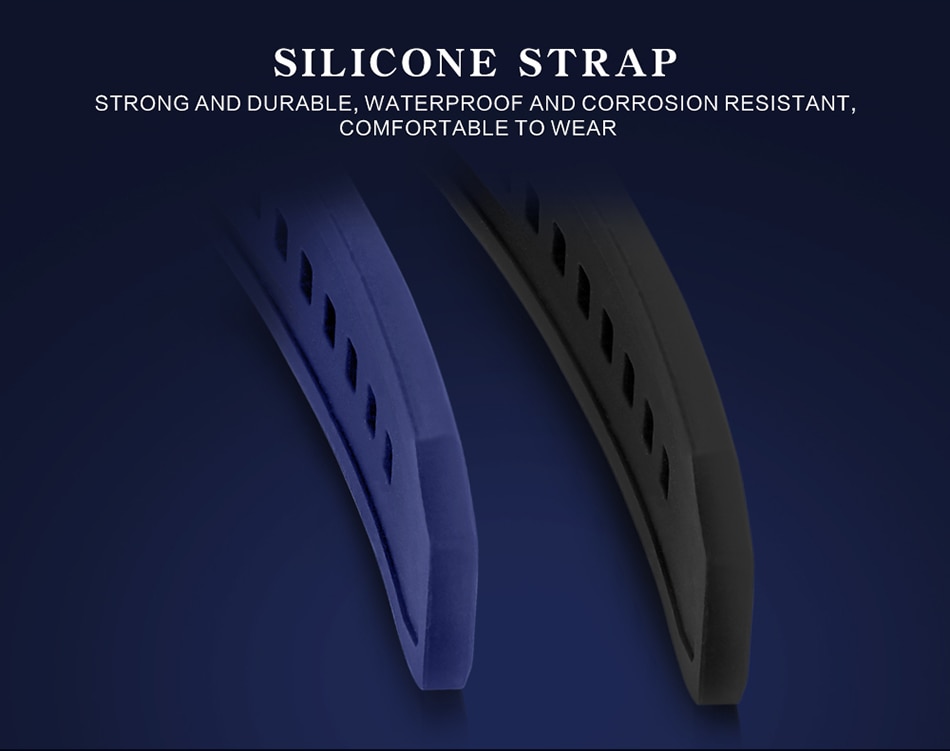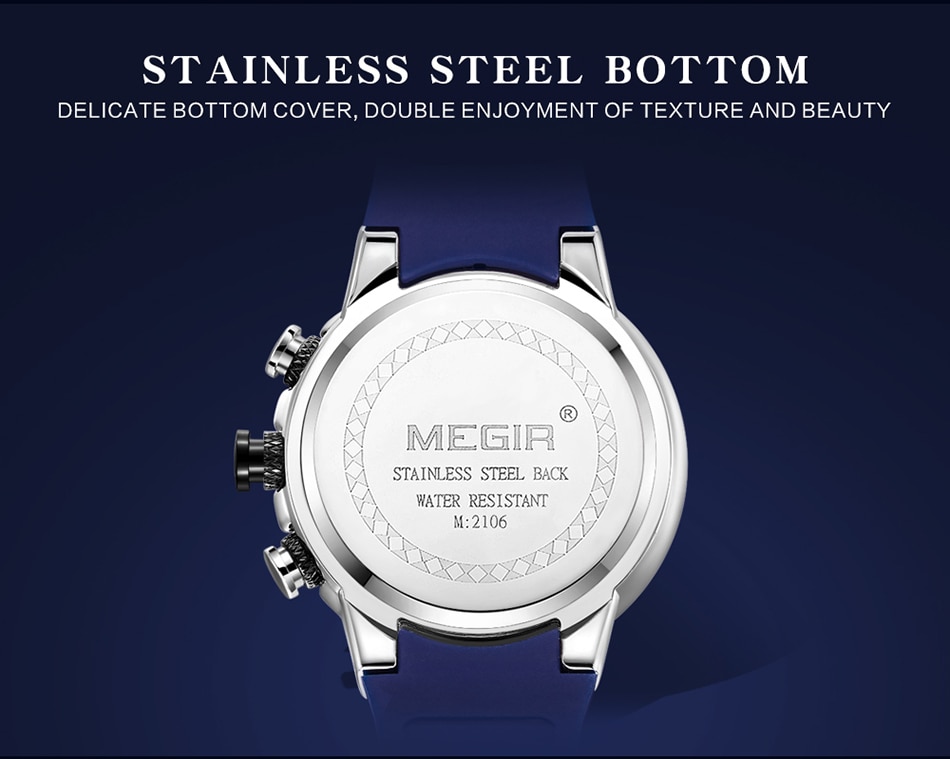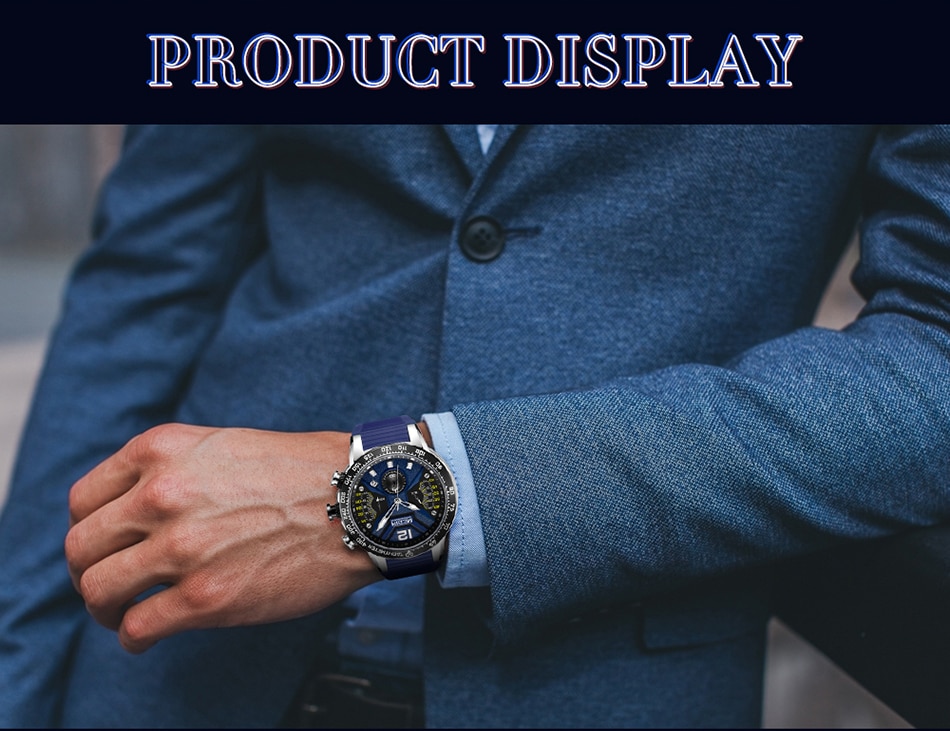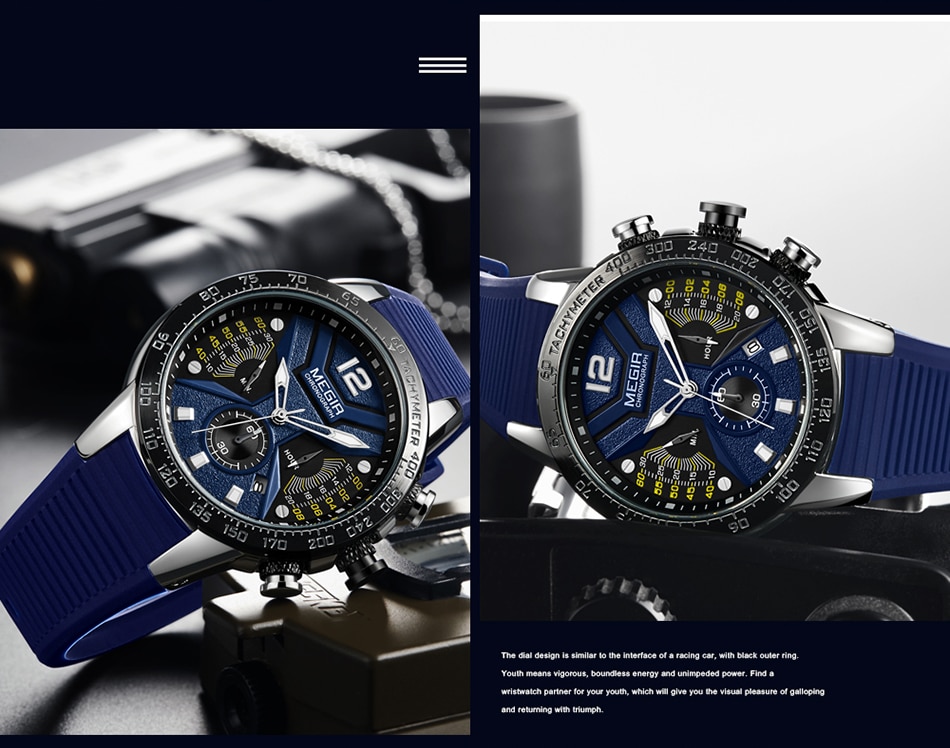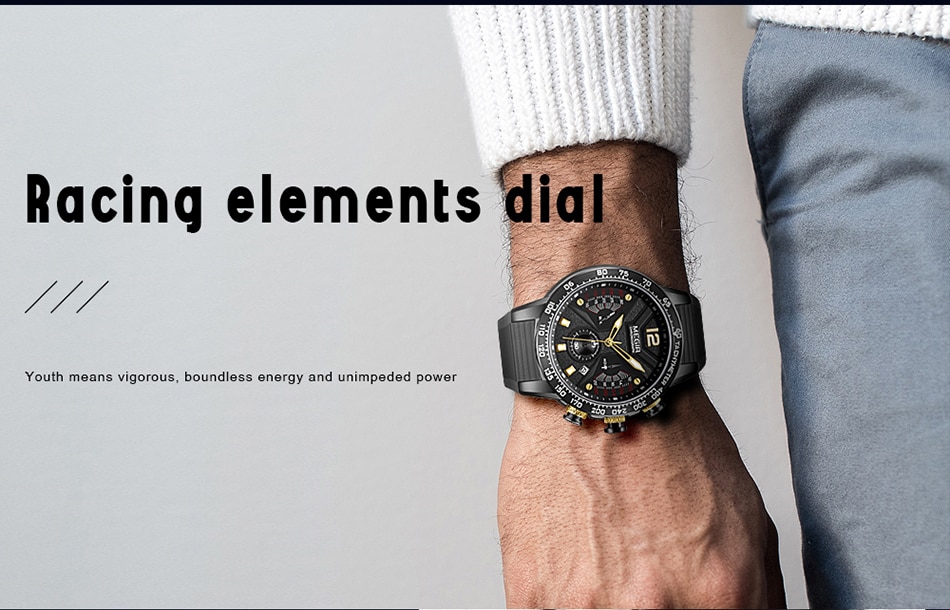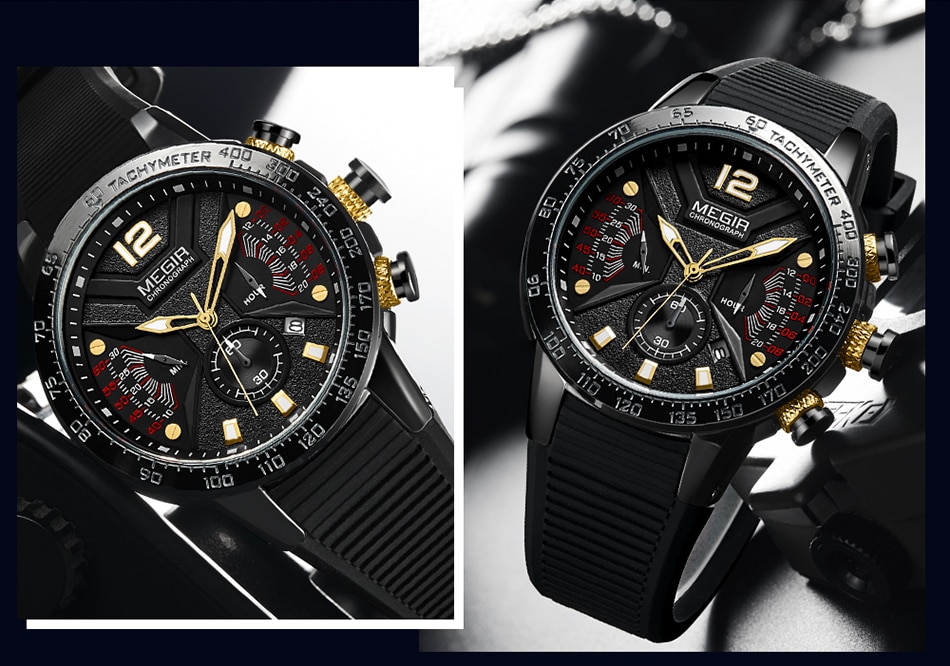 New Brand Silicone Watch | Luxury Men's Watch
Wristwatches fall into one of two broad categories. And they're separated by the type of mechanism that keeps them ticking — the movement alone. There are two types of quartz which are the most popular and which work by passing electric current through a quartz crystal through a watch battery using the vibration of that crystal to keep time.
The second, and the one we are interested in today, is mechanical. One of the most common types of watches, these are widely regarded as having better craftsmanship and not using batteries. The functions of mechanical watches belong to the clockwork structure which depends on the mainspring to keep time. Most often, the mainspring is either manually wound or automatically wound. Watch collectors or horological fans who love timepieces should own at least one mechanical timepiece, even though quartz is comparatively inexpensive and readily available.
Additionally, it features an aluminum case with mineral glass in addition to a rugged steel case, lending to its durability. The design is timeless and simple, which can be accurate to this Suunto brand and ideal for people who only need something minimal and failsafe. The user-replaceable battery, multiple alarm and date functions, weather tendency indicator, and elevation log will also be excellent bonuses for those desiring a ton more attributes using their timepieces.